I was recently on holiday in the Canary Islands, looking like Monica from Friends when she's in Barbados. You know, the episode when her hair is insanely frizzy and looking a hot, humid mess? Well, that was me! So I figured I'd write a post on Glycerin 101 for Curly Hair. Why it's such a tricky ingredient that many curlies have a love/hate relationship with, and when to use it in your curly girl products throughout the year, and different weather and climate conditions.
What is glycerin?
Glycerin is a water-soluble, moisturising alcohol. Also known as glycerol or glycerine. It comes from synthetic or natural sources such as animal fats; vegetable and plant oils, like shea butter or coconut oil. It's odorless, thick, clear, and generally regarded as non-toxic. Because it's water-soluble, and such an effective moisturiser and humectant; many beauty manufacturers typically add glycerin to skin and hair care products because of it's softening, conditioning and moisture-retaining properties.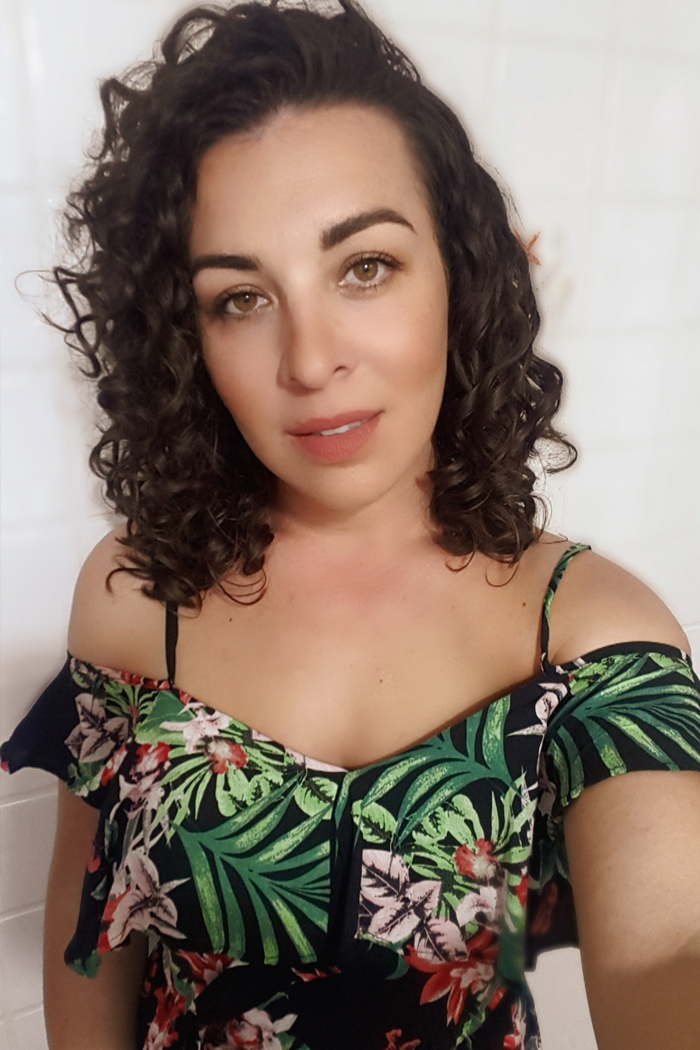 Why the weather, climate, humidity and dew points are so important
Here's why there's a love/hate relationship with glycerin: humidity. Where you live, the climate and weather, humidity and dew points are key to figuring out if you should use or avoid glycerin in your curly hair products and routine. Why? Because glycerin is a humectant. Which means it will attract, absorb and retain moisture/water from the surrounding atmosphere.
This will sound amazing if you have dry, dehydrated curls! But it can also work the other way. I now think humectants in your hair products are just as important (if not more so) at working out what products will and won't work for you, as your hair's porosity. If you're not sure what hair porosity is, why it's important or want to find out what hair porosity you have, read this post.
When to use products containing glycerin?
The best way I can explain it is this: if your hair is dryer than the atmosphere around it, using products containing glycerin will draw moisture from the air, to your hair. And keep it there! This is great if it's moderately humid, but not too much. These are ideal conditions for using products containing glycerin. Which, in this type of climate, is great for defining curls, minimising frizz and smoothing fly away hair.
My favourite products containing glycerin
Firstly, check the order that ingredients are listed on the back of your products. The higher an ingredient is labelled on the list, the larger the quantity of that ingredient is in the product. So look for products where glycerin is high up on the list. Some of my favourite products for these kind of glycerin-friendly conditions are from MopTop, Bouclème,
Get 10% off Bounce Curl using code CURLMAVEN at all of the following distributors/online retailers:
DevaCurl's Original, Decadence and Delight products and most of their styling products – I use No Poo Original and One Condition Original. Flora & Curl Leave In Detangler. Trepadora cleanse and condition products contain glycerin but it's much lower down the ingredients list. However, it's much higher in their styling products. –. MopTop Curly Hair Custard and Bouclème Curl Defining Gel are my two favourite stlying products containing glycerin, either separately, or paired together.
Here's my hair using all MopTop products, which contain glycerin. Get 10% off MopTop here using code CURLMAVEN.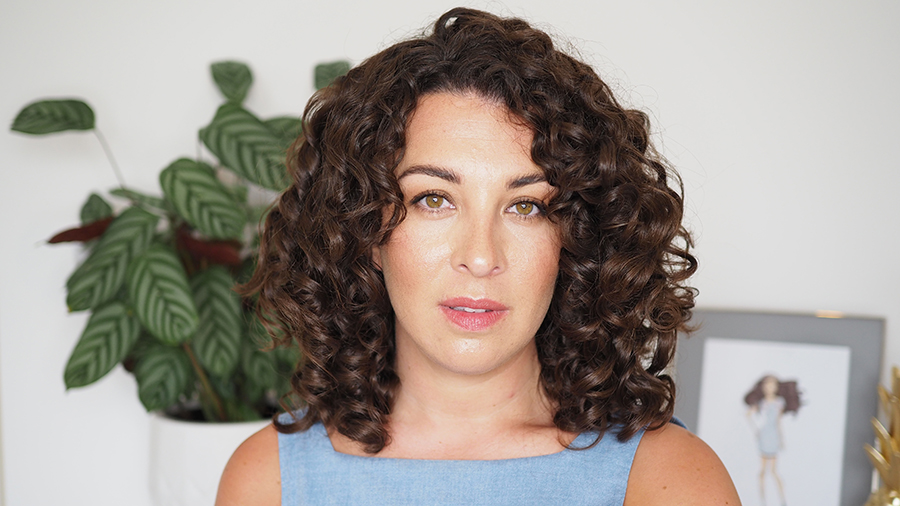 When to avoid using products containing glycerin?
If the atmosphere is drier than your hair, the air will draw moisture from your hair, to help balance the moisture in the atmosphere. This is usually in dry climates with low humidity and dew points, and you should avoid using products that contain glycerin. To check dew points and humidity, I use this free android app.
Then there's the extreme, high humidity and dew points which create big, frizzy hair. This is because the glycerin will continue to draw, and retain, moisture from the air, into your hair. This expands, swells and raises the hair cuticle so much, it loses definition and creates big, voluminous hair. Often soft and fluffy, and frizz, lots of frizz!
My favourite glycerin-free products
Almost all of my favourite styling products are glycerin-free, and that's probably because I live in Ireland where there are extremes of humidity and dew points, rather than the glycerin-friendly, happy-medium. I think that's why I love Jessicurl products so much. I always get such amazing, consistent results when I use their products, because they're glycerin-free.
My favourite budget-friendly gel, Aussie Instant Freeze is also glycerin-free. UK & Irish curlies, click this link to get this holy grail gel on Amazon. American curlies, you can also get it from Walgreens or Target, and it's often on sale or 3 for 2. Blueberry Bliss Reparative Leave In Conditioner and Curl Control Jelly are also glycerin-free, and also available from Naturalistic Products. I use the glycerin-free version of KY Jelly too, yes lube! Which is great at taming fly away frizz and creating a cast. Here's my hair using all Jessicurl products, which are glycerin-free.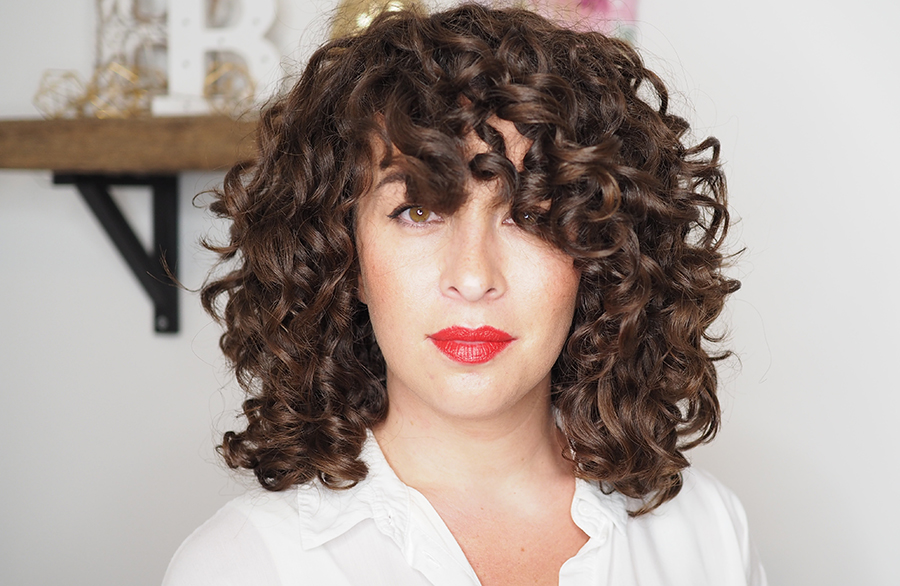 Goldilocks + Glycerin
So basically you need the humidity and dew points to be "just right" in order to get a good hair day when it comes to using products containing glycerin and other humectants. When the air isn't too dry that it will literally suck the moisture out of your hair! Nor when the air has too much moisture that your hair will continue to soak up that moisture, losing all definition. You need a healthy balance where your hair is slightly dryer than the air around it. The higher the humidity, the bigger the volume! – if you use products containing glycerin. Some people love the extra volume they get, it's just personal preference.
Does that make sense? Please say yes, because I got myself in a right tizzy the other day trying to explain it on my Instagram stories. By the way, if you haven't followed me on Instagram already, please do, click the coloured text/links or you can find me @curlmaven. For my first ever live, I decided to do a DIY cut – madness! Read all about it here. I had a glass of Malibu & Coke in hand, and had the chats and the LOL's! If you were there for that, you're an OG follower! – thank you!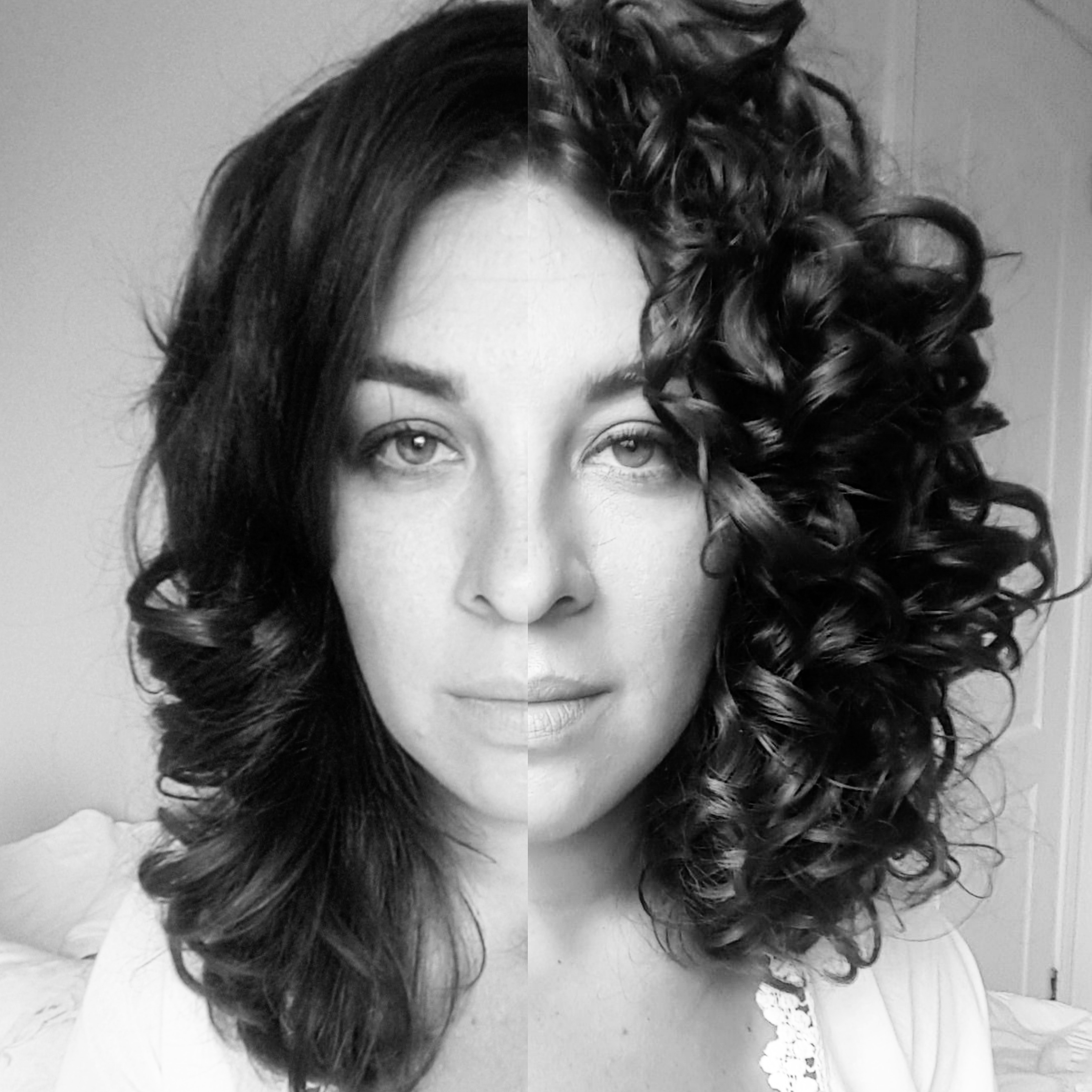 Same Products, Different Results?
If you've wondered why you can use the same products as someone else, yet get drastically different results. Despite having the same curl pattern and porosity type. It's usually down to the climate, weather, humidity, dew points and humectants, such as glycerin.
Or, if you've perfected your product and styling routine with consistent results every time. Then go on vacation, or the seasons change, and you get completely different results. Again, using products with or without glycerin is usually why. That's also why it can be important to change up your products throughout the year.
Make sure you subscribe to the Curl Maven Collective Newsletter for exclusive giveaways and offers, new content, products and services. Follow me on Pinterest, Instagram and subscribe to my YouTube channel for more tips, advice and tutorials.
feeling overwhelmed + don't know where to start?
Book a Curl Clinic Consultation
Gratitude + Support
If you found this article or any of my content helpful and would like to show your Gratitude + Support, you can click here to make a donation. I'm so incredibly thankful and grateful to everyone who supports me, my content and my platform. Thank you!
*This article may contain some gifted items and affiliated links and discount codes. This doesn't effect my opinion or the way in which I write about products featured on this site.