founder story
I'm so much more than my hair
I've had curly hair all my life but I didn't always love, embrace or know how to care for my curls. I straightened, coloured and damaged my hair until I no longer recognised who was staring back at me in the mirror. I'd lost my curls, and with it my identity and my confidence. It wasn't until I had my daughter, who has gorgeous curly hair, that I realised things needed to change.
When my daughter was five, she saw me straightening my hair and asked me to straighten her beautiful curls so she could look like me. I realised that what I was doing with my hair wasn't in alignment with what I wanted to teach my daughter about hers. So I put down the heat tools and started my healthy hair journey to get my curls, my identity and my confidence back.
Since starting my curly hair blog, Curly Cailín in 2018. I quickly gained a global audience, thousands of followers, millions of views and launched my first product. I re branded to Curl Maven in 2021 to better reflect me, my business goals and desire to create real, meaningful change within the hair and wellness industries. With a more holistic approach to hair care and education.
I developed the Curl Maven Method, launched consultations, products, events, education and services. In just five years, I went from being a homeless single-mum with two kids to a business owner with a six figure turnover! I feel incredibly lucky that what started as a journey, has turned into a successful and fulfilling career helping other people on theirs.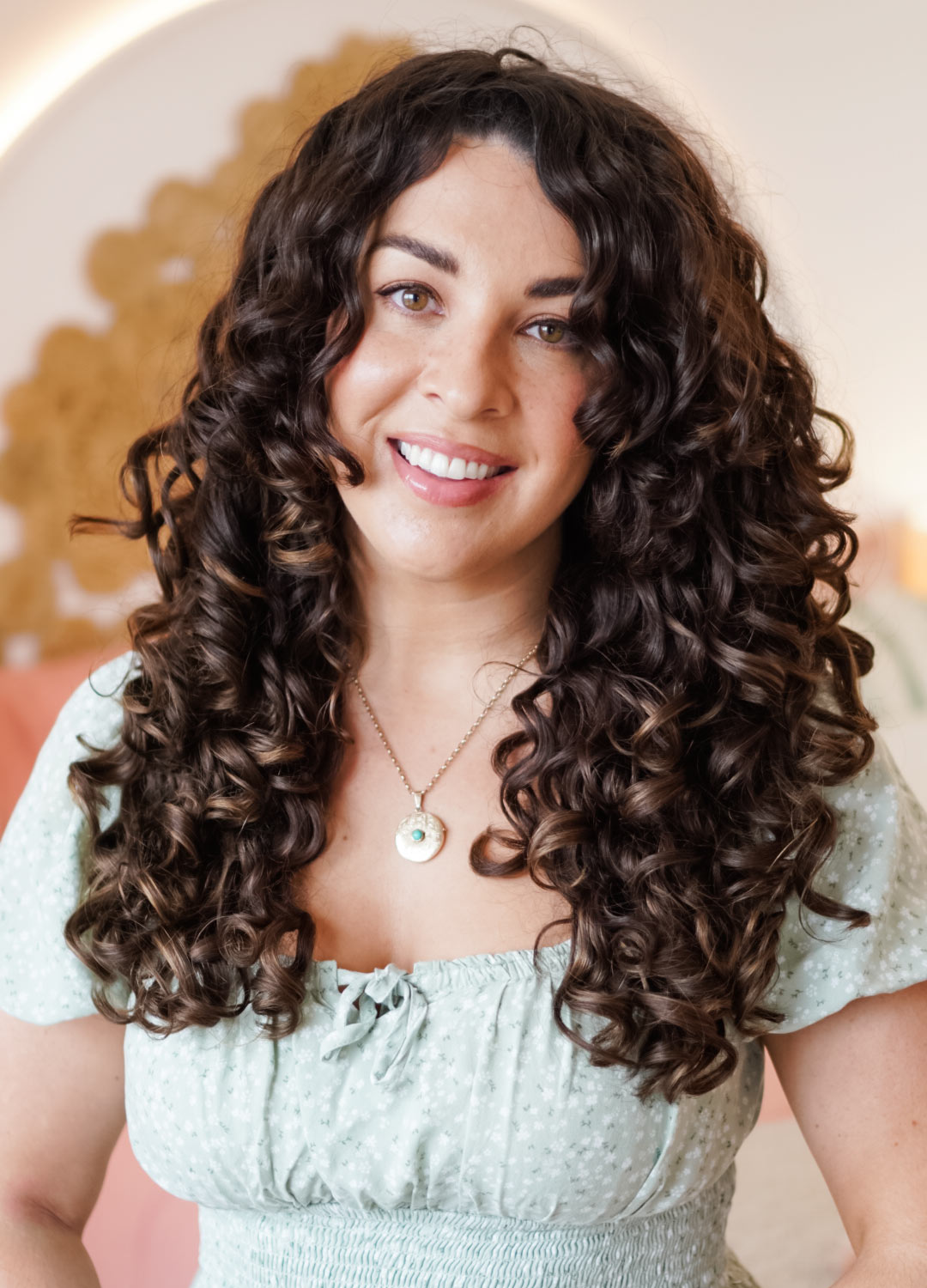 Meet Gabriella
Owner + founder
If this is your first time here, welcome! I'm one of the world's leading hair experts specializing in wavy and curly hair. With over 9 MILLION views, tens of thousands of followers and over a thousand clients.
I'm an entrepreneur, educator, consultant, designer maker and award winning content creator. I'm half Irish, half Italian, born in California and grew up in England and Ireland – where I live now, with my teenage son and daughter, who both have beautiful curly hair.
I'm passionate about mental health and wellness and the effects it can have on our bodies and in our lives. I'm open about my own struggles navigating anxiety, depression, panic attacks and PTSD.
What started off being about the hair, became about so much more! I've built a brand I love on honesty and authenticity, with a holistic approach to haircare, beauty and wellness. I hope you enjoy!
Get to know me more
Favourite PODCAST
favourite book
favourite affirmation
I am capable and confident!
favourite hobby
Interior Design + Styling
my star signs
Aries Sun, Cancer Moon + Rising
Something you may not know
I'm a Level 2 Reiki Healer
always singing to
Taylor Swift
morning routine
My Hairoscope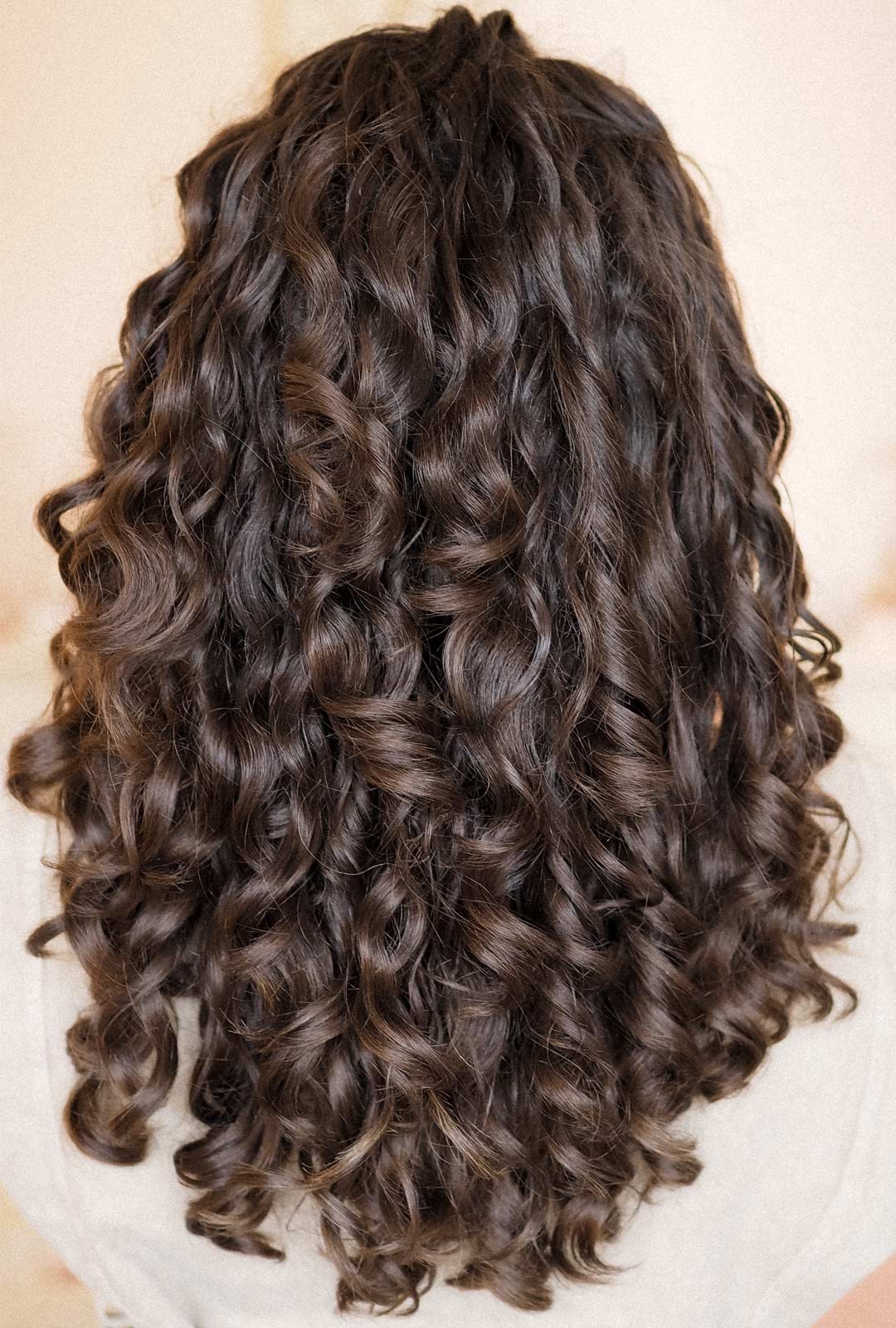 Pattern
TYPE 3 CURLY
My curl pattern is mostly type 3 curls, with a few type 2 waves and sometimes a few straight pieces in there too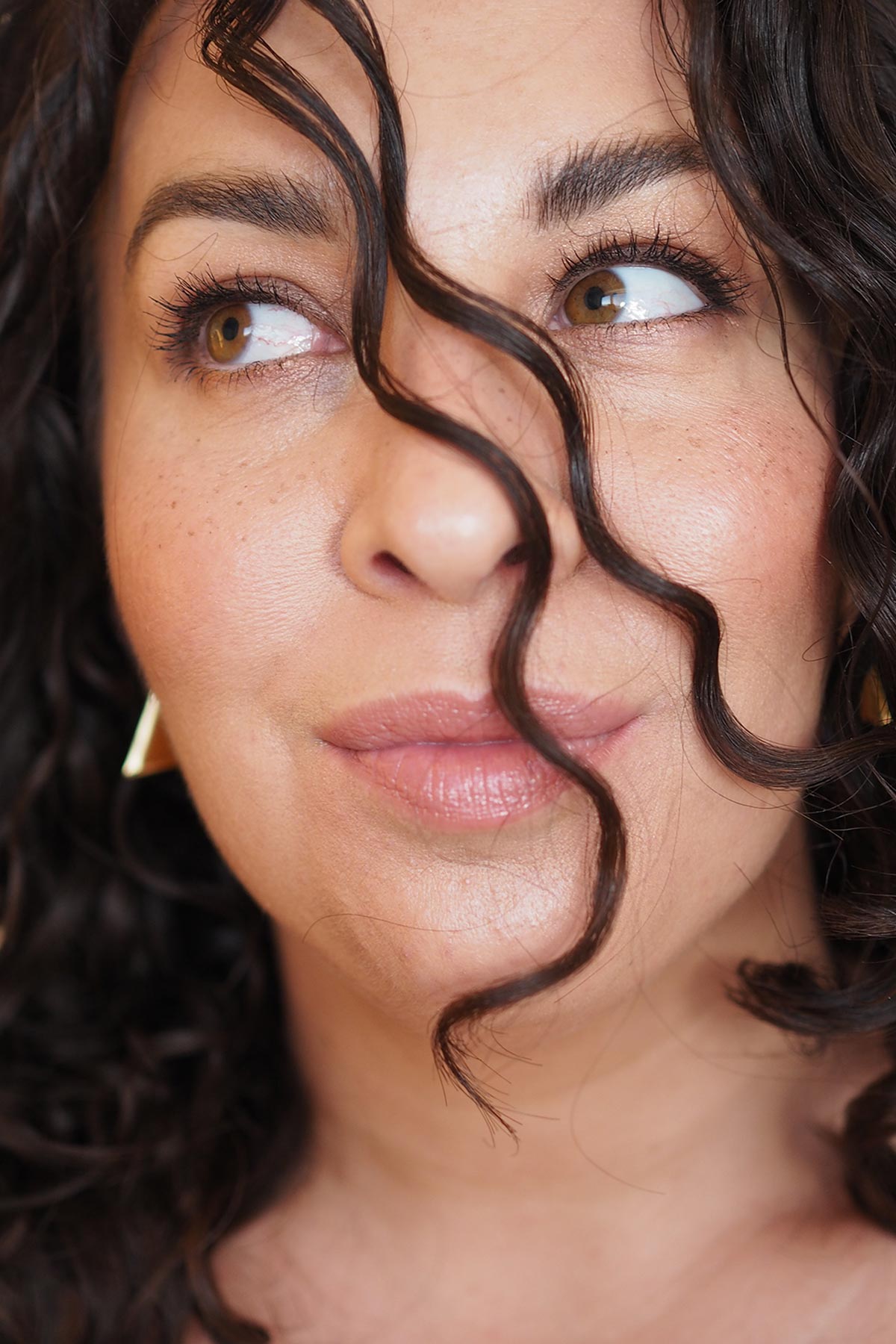 Porosity
high porosity
I have medium to high porosity hair, which means it tends to get easily over moisturized and takes hours to dry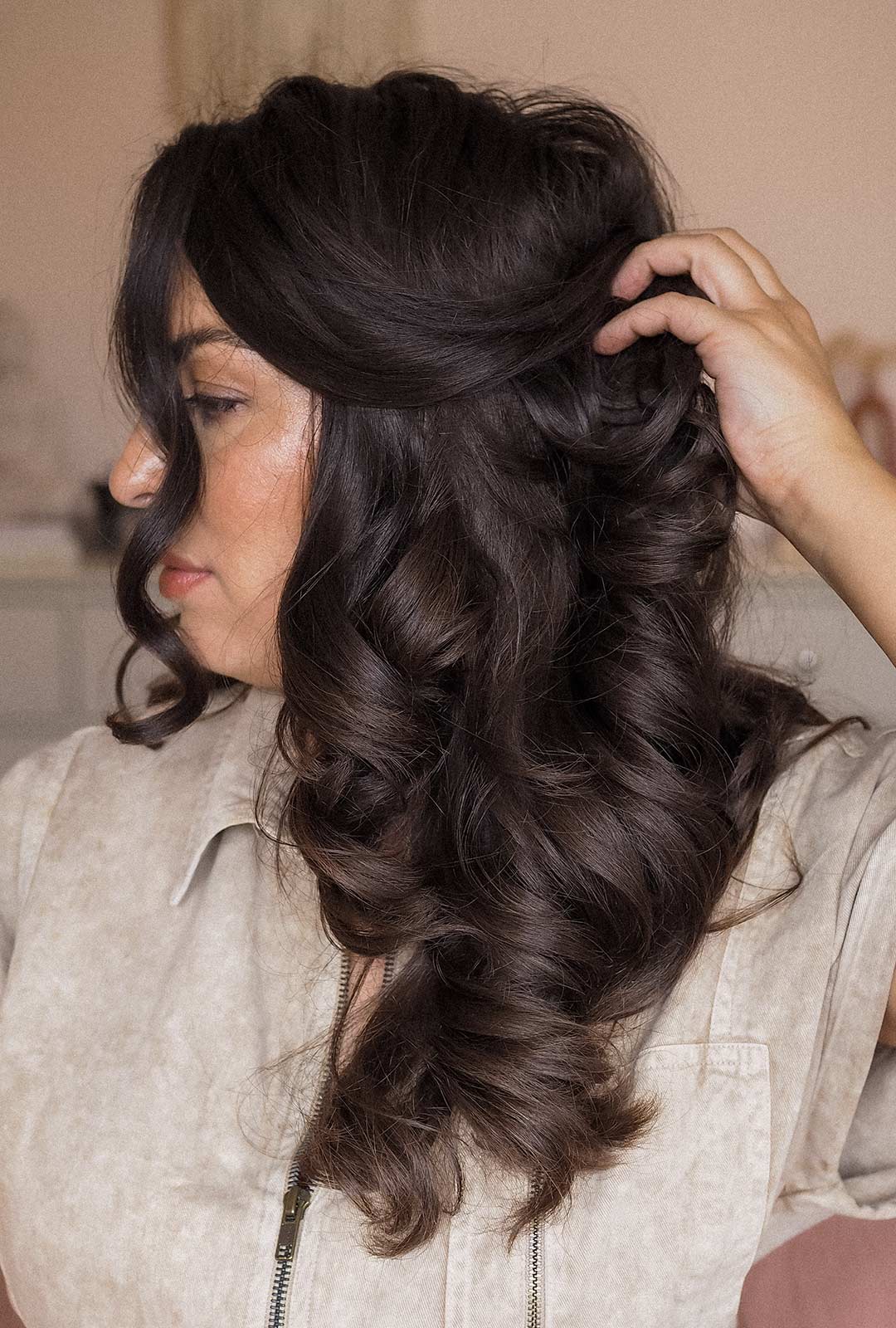 Density
high density
I have a LOT of hair! Every hairdresser who's ever cut, dried or styled my hair always comments on how much hair I have!
Texture
fine
I have fine hair, but a lot of it. Fine hair is a typical hair texture of people from Europe and Mediterranean heritage
Ready to start your healthy hair journey?
You can read articles for FREE, download a Cheat Sheet, attend a Masterclass or book a Curl Clinic