FAQ
answering your faq to help you troubleshoot + achieve your healthy hair goals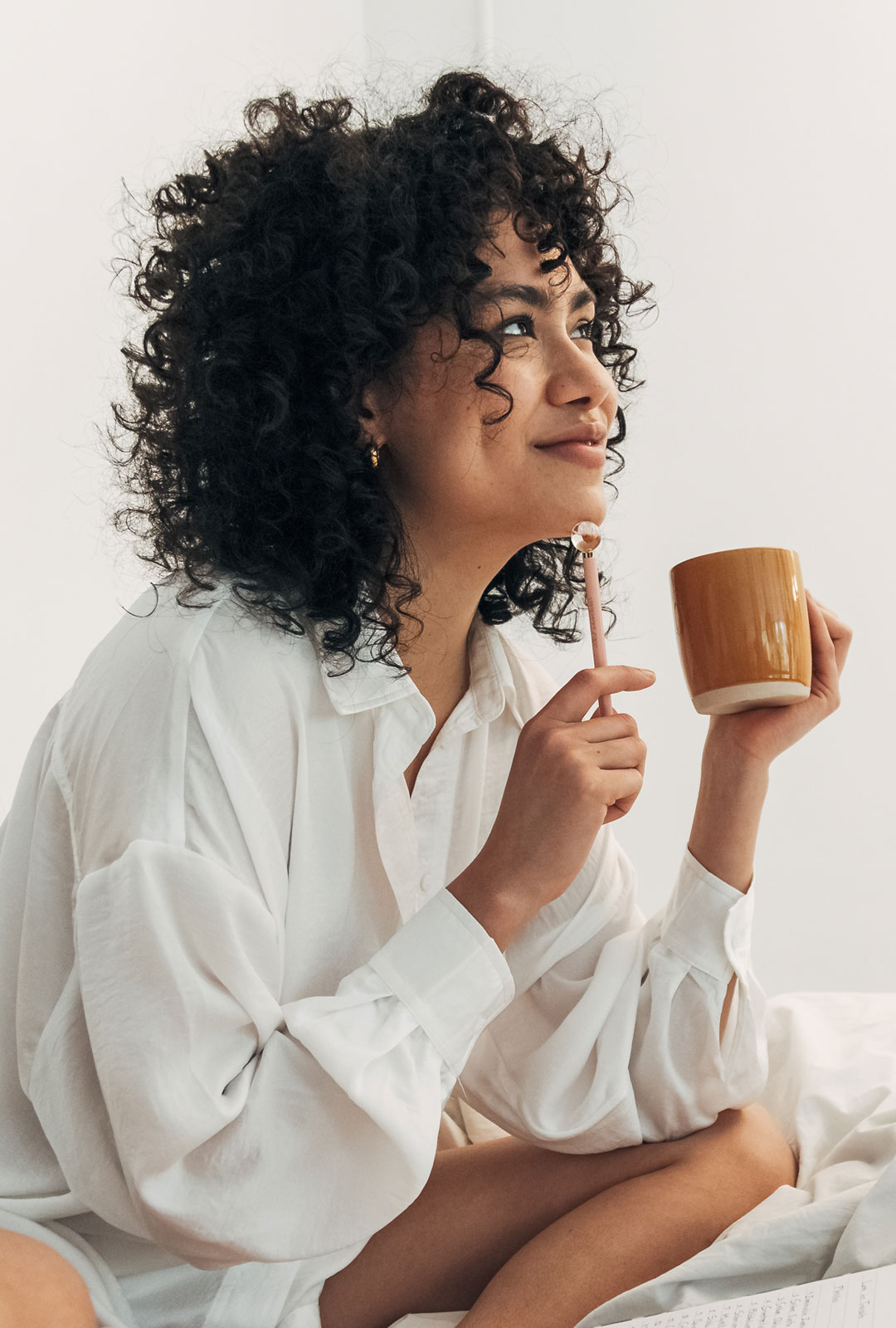 01. What products should I use?
You need 4-5 products and 3-4 tools and accessories. It doesn't need to be more complicated than that. You need a clarifying shampoo, a low-lathering sulfate-free shampoo and a silicone-free conditioner. You need one or two styling products: something to enhance and define your curl pattern and something that gives hold. For your tools + accessories: you need a cushioned paddle brush, a hair dryer, diffuser and something to tie your hair up at night to protect it. Click the link to find my recommendations of the best products in each category.
02. Where + how do I start?
It doesn't have to be complicated, and you don't need a tonne of products, tools + accessories to start. I've created a simple + easy Start Here guide with the basic steps, techniques and product recommendations you need to start your healthy hair journey. If you're feeling overwhelmed, I've got lots of FREE resources, products + services to help you. Such as FREE articles on methods, techniques, product recommendations, reviews + routines. You can download a Cheat Sheet, watch a YouTube video, attend a Masterclass or Book a Curl Clinic Consultation. Click the link below for my FREE Start Here Guide.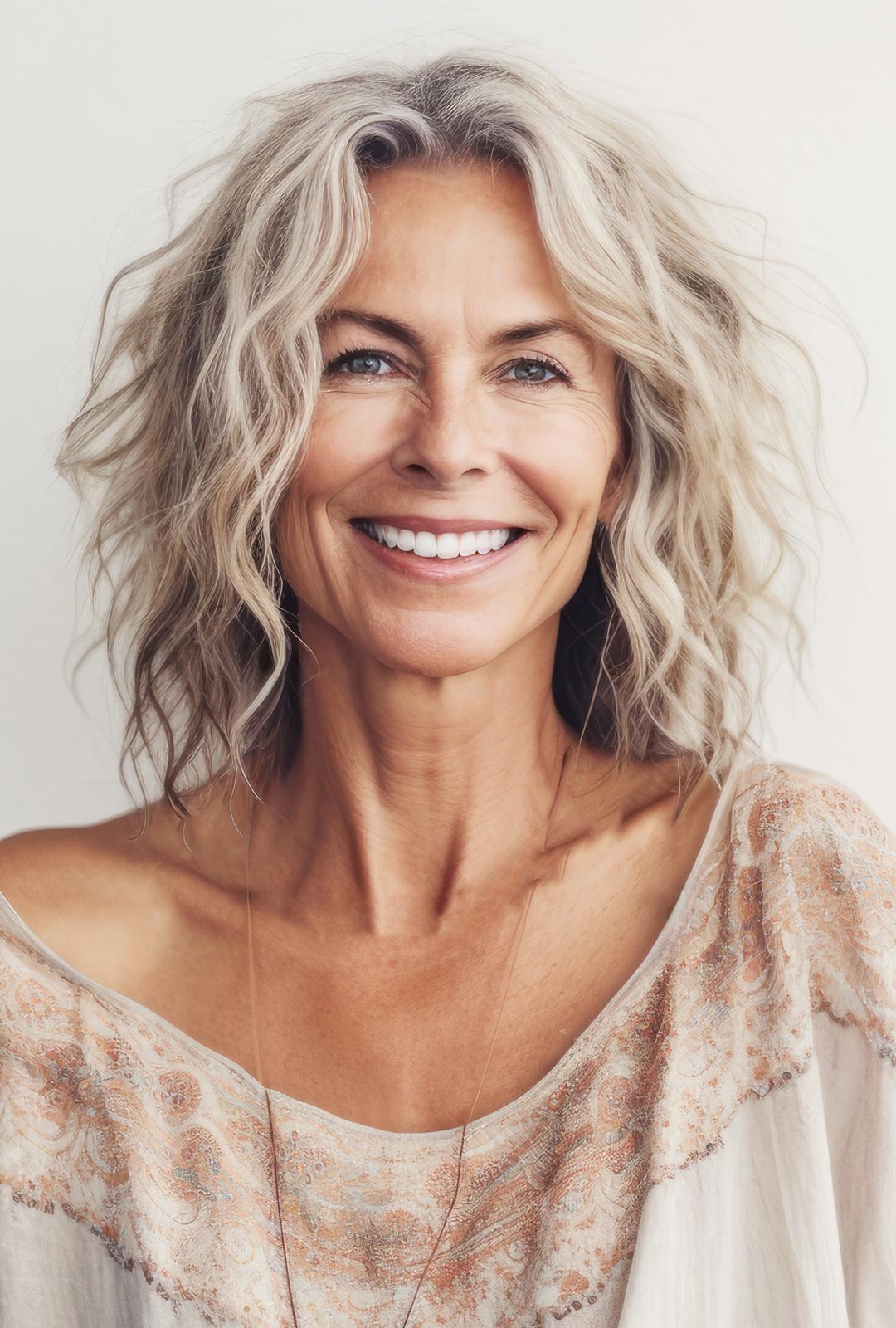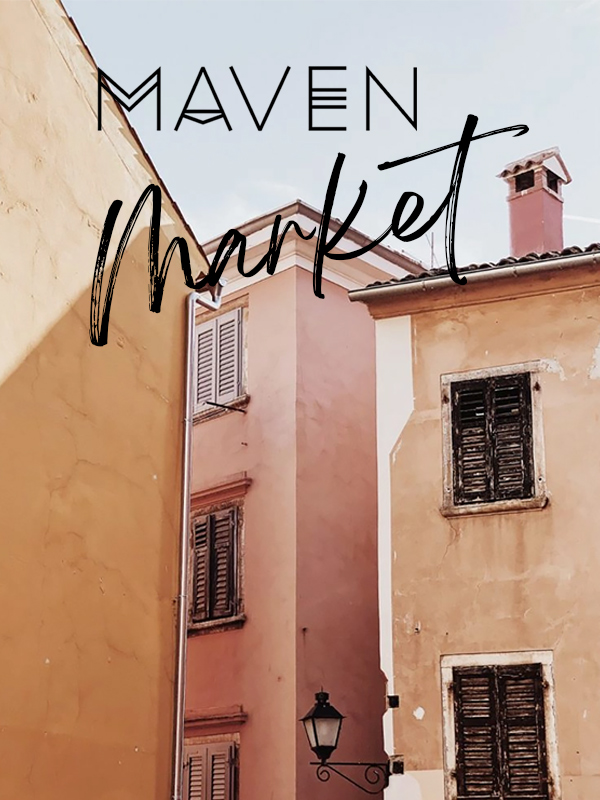 03. Where do I get curly hair products?
The best place to get curly hair products, and make great savings, is online. I work with many brands from all over the world and have discount codes where you can save up to 20%. Sometimes even 35% during special savings events like Black Friday and Cyber Weekend. Click the link below to take you to the Maven Market, where I list all the best places online and physical stores. It's organized by territory so you can find the best place to shop my favourite + recommended products, along with discount codes wherever you are in the world.
04. How often should I wash my hair?
For most people, climates, lifestyles and hair types I recommend washing your hair 2-3 times/week. Never less than once/week – but don't make a habit of it, and never more than every other day. That advice applies to children too. You want your hair to be hydrated, frizz-free and defined longer than it's dry, frizzy, knotty, tangled and stretched out. So for healthy hair, growth and shine and to retain moisture, reduce frizz and enhance definition, washing your hair 2-3 times/week is best. Click the link below for my Washday Workbook for more tips, advice, product recommendations and techniques.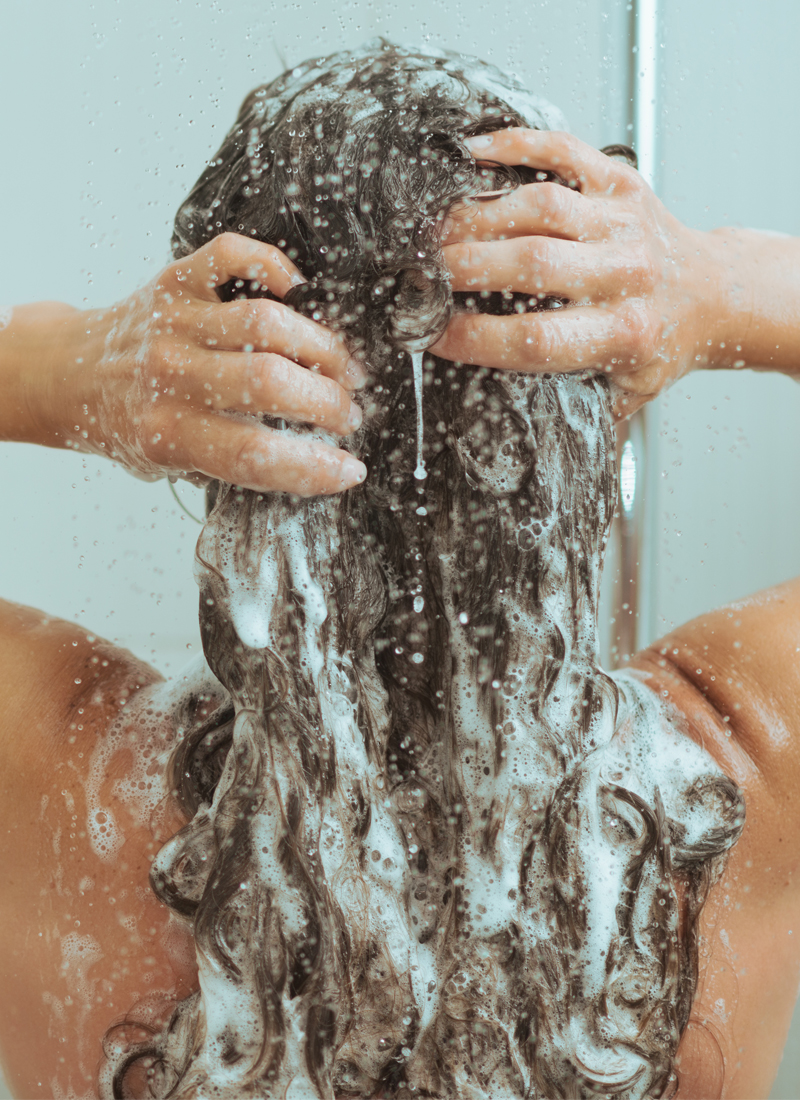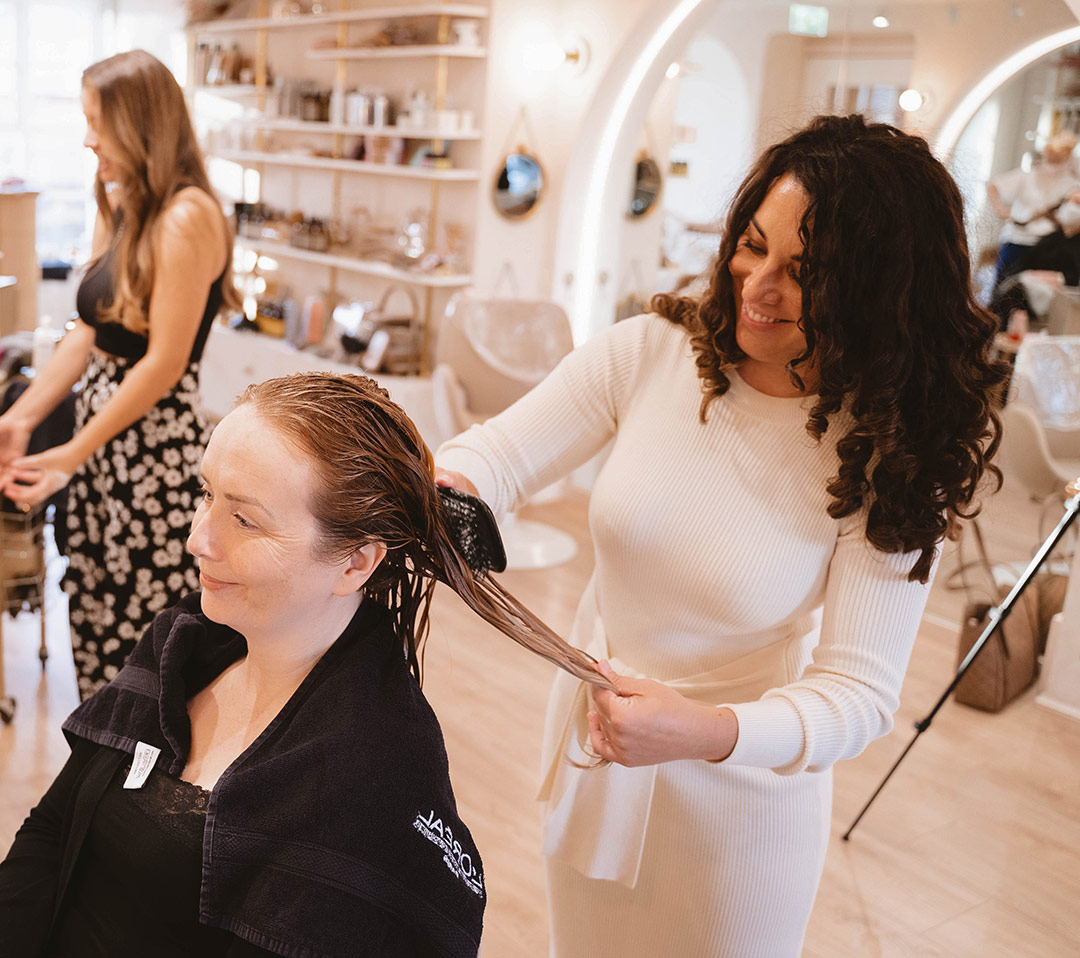 05. Can I still use a brush?
Yes, you can still use a brush but I don't recommend using a wide tooth comb, Wet Brush or Tangle Teezer. The type of brush – and the bristles – you use matters, and when you use it too. Using a brush helps to distribute product evenly, detangle (without damage) and define. I recommend using a large cushioned paddle brush, my favourite is from Denman. Only brush your hair when it's wet with conditioner in it, or when it's wet with styling products in it. Don't ever brush wavy, curly or coily hair when it's dry!
06. Can I still colour my hair?
The short answer is yes. Colouring your hair to cover greys requires minimal prep + aftercare and it's not nearly as damaging as bleaching and highlighting. You can have colour and curls, including bleach and highlights, without sacrificing the health of your hair. But only if you're willing to invest your time and money in your routine and specific products. Click to link below to download the Coloured Hair Cheat Sheet to discover the products, treatments and routine you need to repair coloured or highlighted hair and maintain healthy hair when colouring.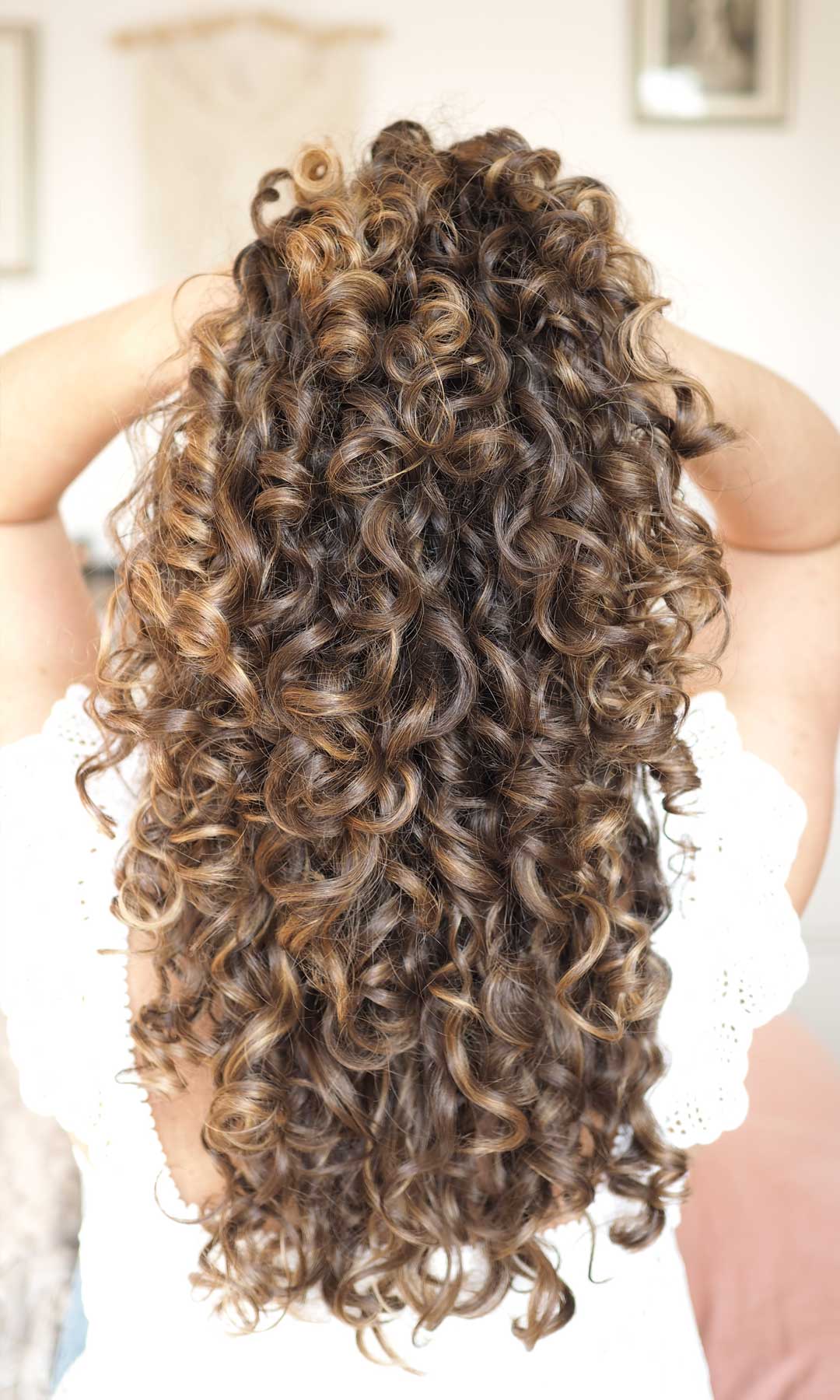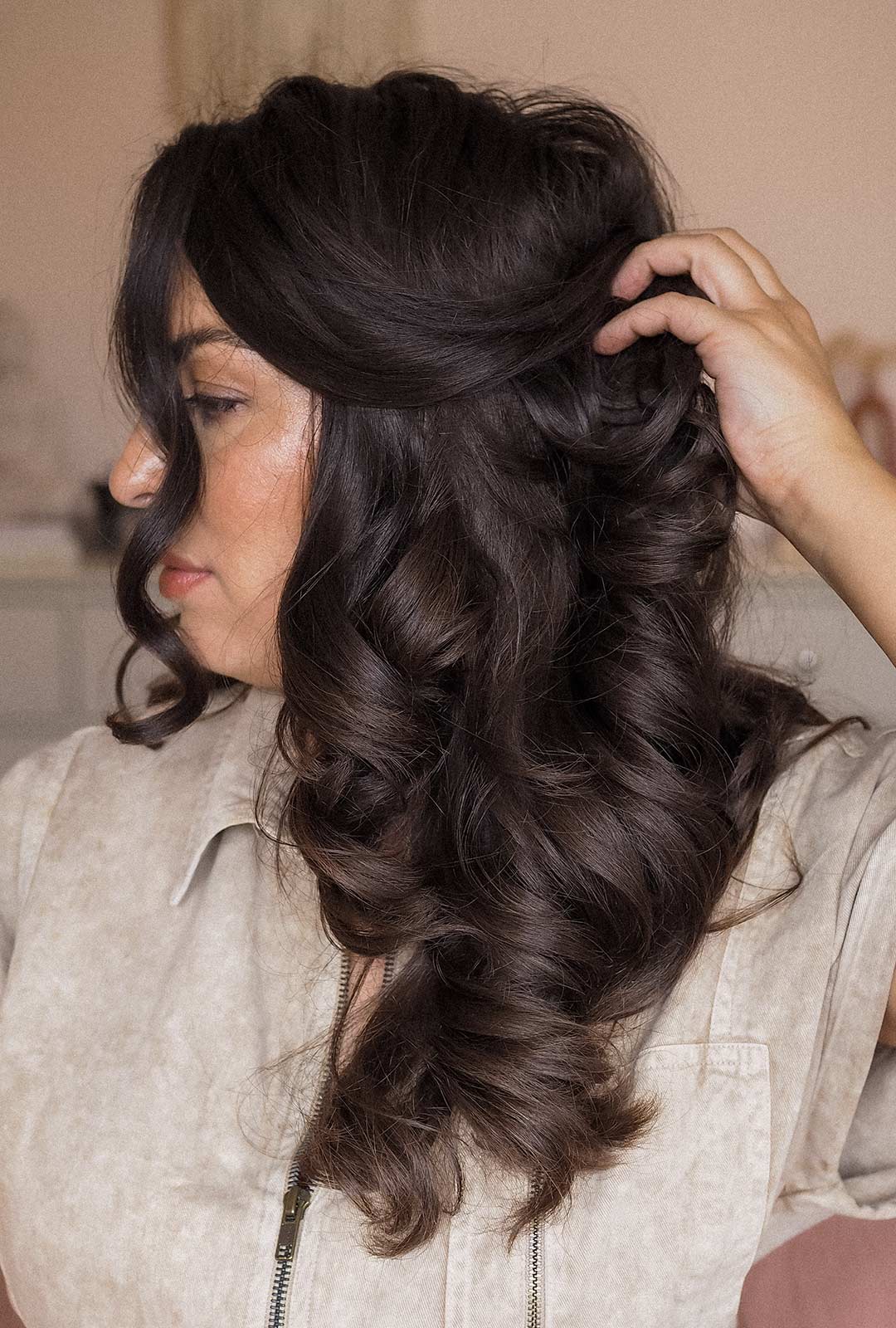 07. Should I avoid using heat?
If you are just starting out on your healthy hair journey, trying to get your waves and curls back. Or have a lot of heat, colour or chemical damage, then I'd recommend you avoid using heat styling tools for the first 12 months. This doesn't include diffusing on a medium heat. As diffusing doesn't cause nearly the same kind of heat damage as wands + tongs etc. If you're further along in your journey, your hair is healthy and and you want to occasionally use heat styling tools. Then click the link below to find out the products, tools and routine you need for the healthiest way to heat style your hair.
08. Can I use oils?
This can depend on what type of oils you want to use, and when you want to use them. Most people are using oils incorrectly, to fix issues (such as frizz) that aren't resolved by using an oil. Sealing oils (such as jojoba and sweet almond oil) reject and repel water, which just makes the hair even more dry. If you had a dry throat and I offered you a glass of water or a glass of oil – what are you going to drink? We water our plants, we don't oil them. Click the link to find out more about sealing oils vs penetrating oils, if you should be using them, how + when.
09. Do I need to buy expensive products?
The short answer is no. You should focus on buying good quality products, made with good quality ingredients. Some of the more expensive products are more concentrated, meaning you need less product. So it lasts longer and saves on product packaging + shipping costs. You can have the best, most expensive, concentrated products but if your technique or routine is wrong then you won't get the results you want. Click the link below for my High Low Hair Routine. A budget-savvy way to build a comprehensive hair routine that has everything you need, without breaking the bank.
10. How do I reduce frizz?
Not all frizz is the same. Dry, wiry frizz is a sign of a lack of moisture. Soft, fluffy frizz is a sign of too much moisture. Some frizz can be caused by not using enough product, application technique or just the weather and environment. There's lots of resources + articles on this site to help you reduce frizz. Click the link below if you're struggling with halo frizz, as the causes are probably not what you think. But simple + easy fixes to make to your routine for frizz-free results.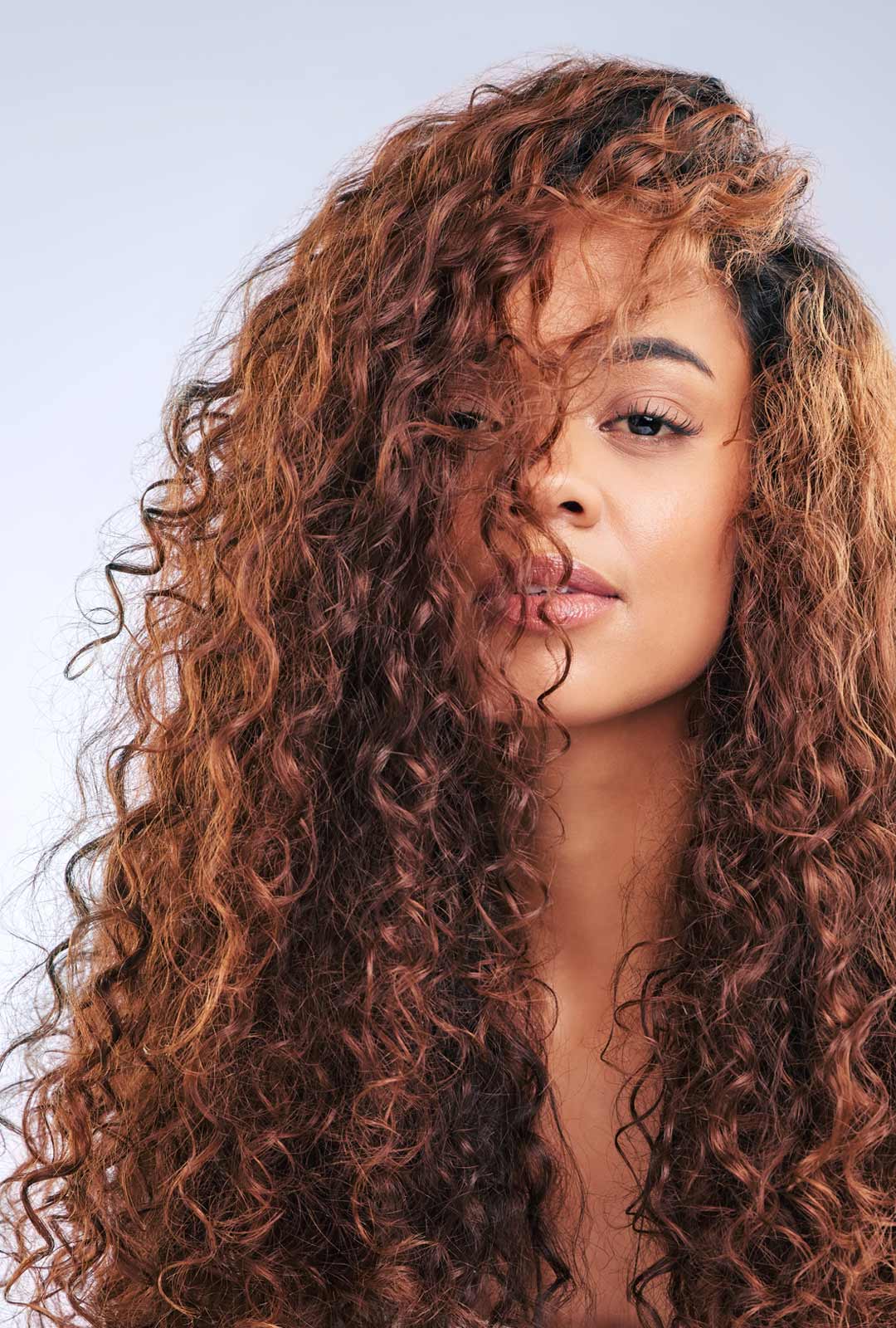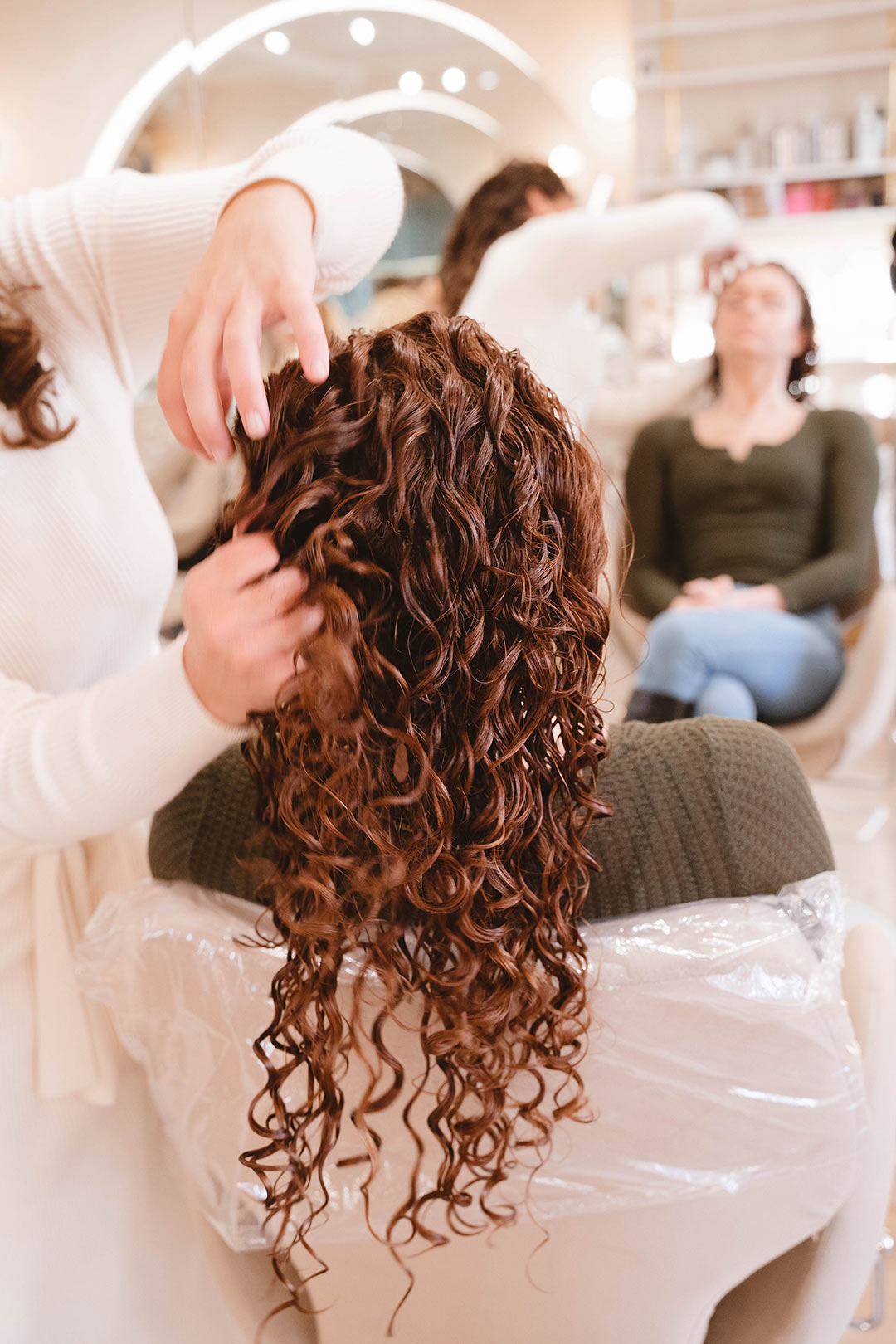 11. How do I avoid crispy crunchy curls?
You actually want crispy, crunchy, wet-looking curls when you're drying your hair! It's called a "gel-cast" that forms on the hair during the drying process when you use certain styling products. This is what creates frizz-free definition and long-lasting hold. All you need to do to break the gel cast (once the hair is fully dry) is "scrunch out the crunch" aka SOTC. Simply use your hands to gently scrunch your hair until it no longer feels crispy and crunchy. Revealing soft, shiny curls and frizz free definition. Click the link for more info, instructions and images.
12. Why am I losing so much hair?
Excess hair shedding and hair loss can be caused by a few things, such as damage, medication, health and hormones. Often it's from not washing your hair often enough, or not clarifying correctly or often enough. But most commonly it's from over-moisturized hair. Caused by using the wrong products, tools, techniques, methods and routine for your hair. Click the link below for my modified rice water treatment, which is the best remedy for reducing excess hair shedding, strengthening the hair, soothing the scalp, promoting hair growth + lots of other benefits.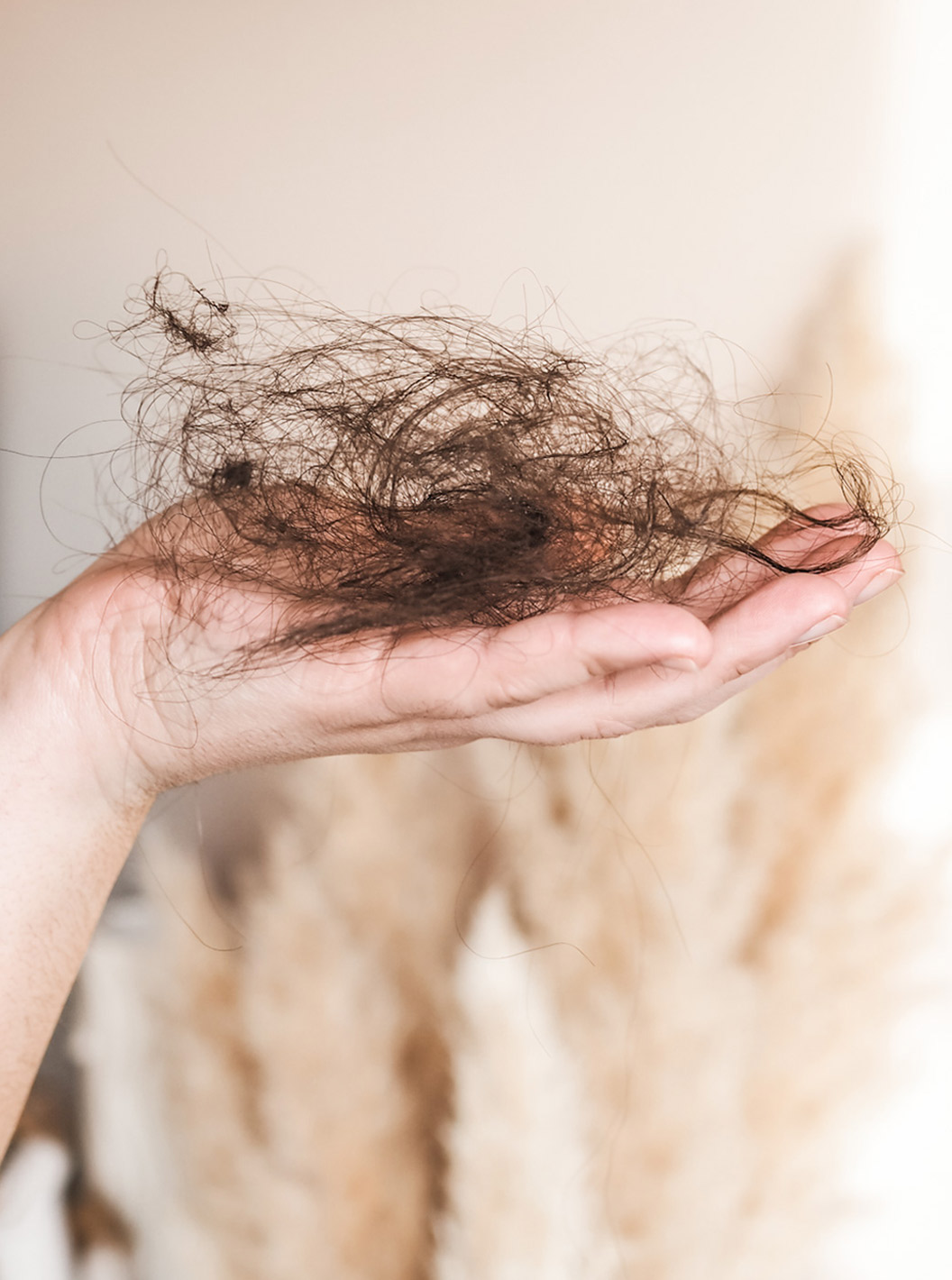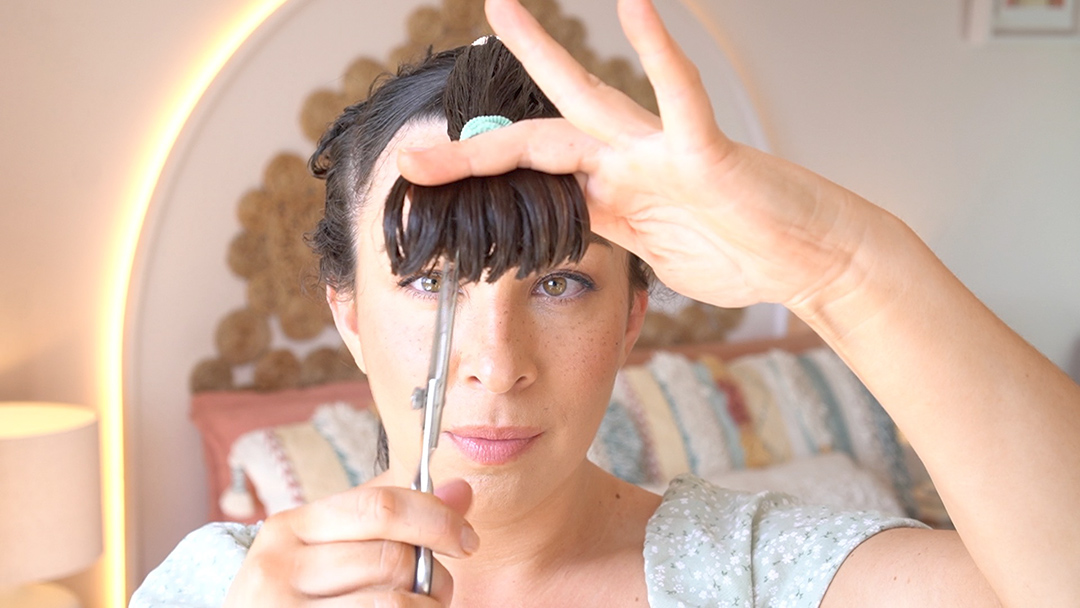 13. Do I need to get a dry curly cut?
Unless you've got really tight, corkscrew curls + coils that bounce up a lot when dry, you don't need a dry curly cut, sometimes called a curl by curl cut. If you have straight, wavy or curly hair, then a wet cut is absolutely fine! Save yourself time, travel + money. You don't even need to go to a curl specialist. Just find someone who understands and listens, is skilled at cutting hair, creating shape, adding layers + managing density. I've got a DIY cut you can do, or click the link below for tips + advice on how to communicate with your hairdresser to get the cut you want, that's best for your curl pattern, texture, length and density.
14. What is hair porosity?
Hair porosity is about how your hair absorbs and retains hydration and moisture. It's important when it comes to maintaining the protein moisture balance in the hair. There's low porosity hair, which dries really fast + tends to need more moisture. Medium porosity and then high porosity hair, which takes hours to dry + tends to need more protein. You can have more than one type of porosity. It can also change, for a variety of reasons, such as heat, chemical or colour damage. Click the link below for more information and to determine what your hair porosity is.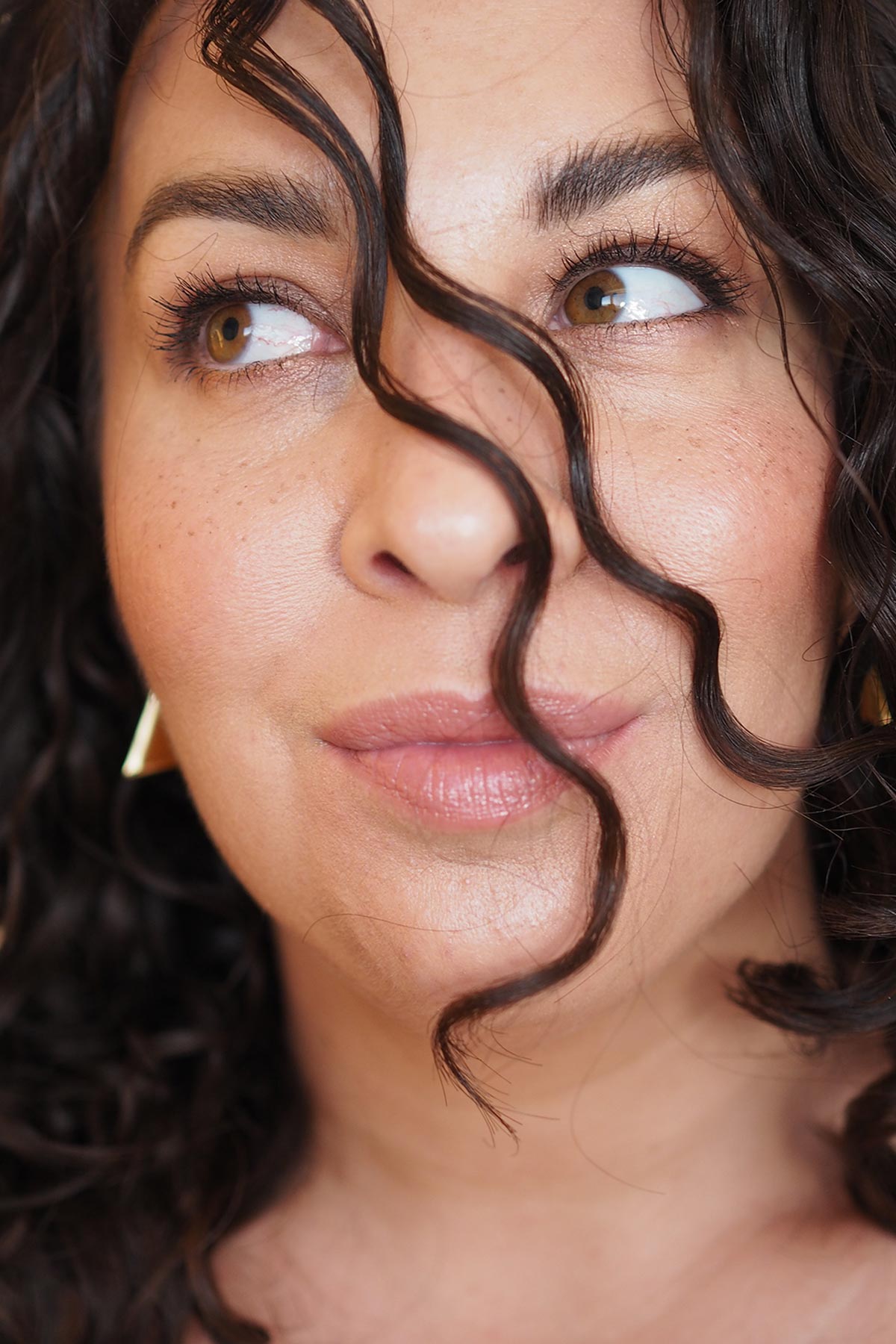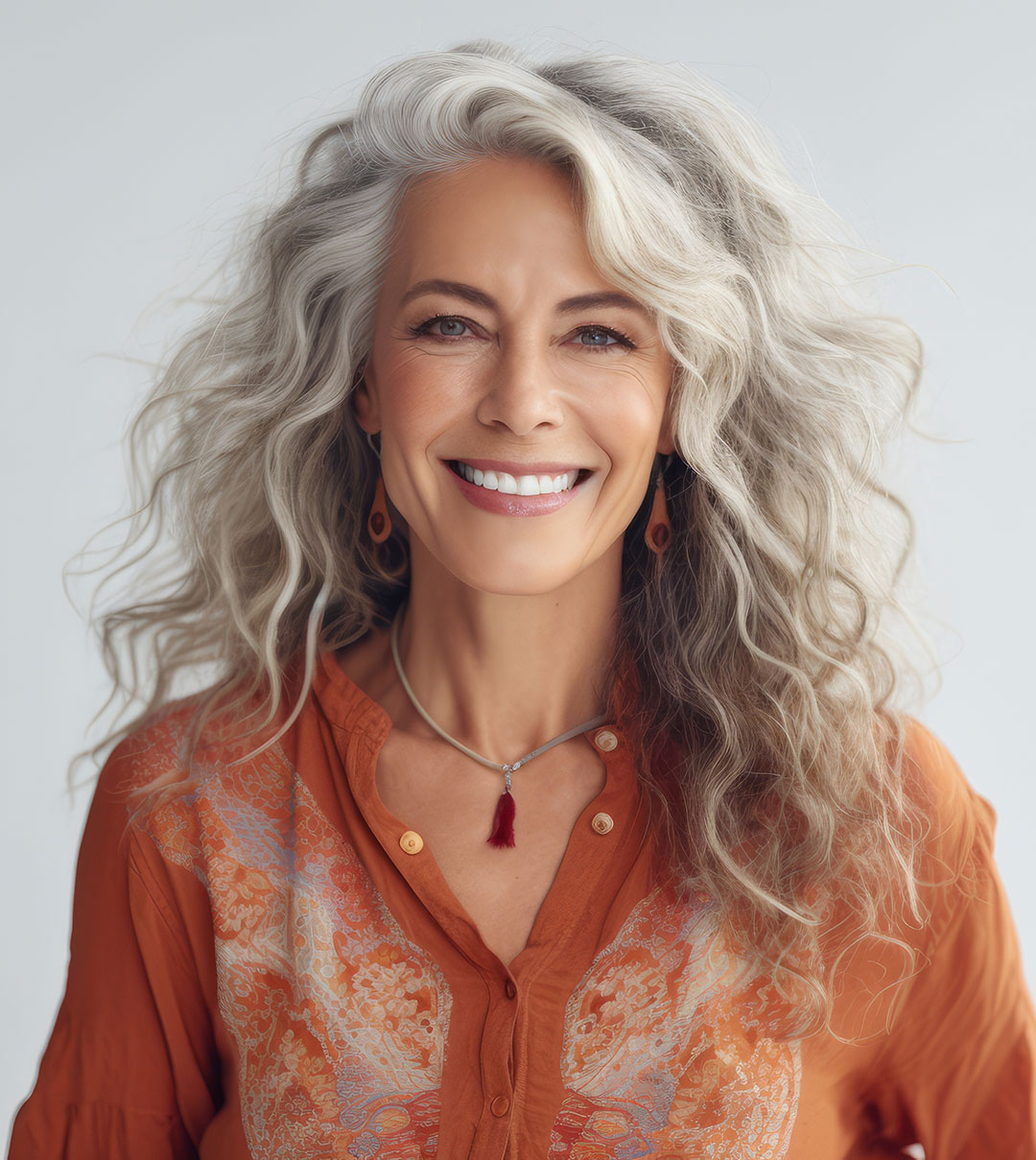 15. What is the protein moisture balance?
Protein keeps hair strong, moisture keeps hair soft. Both help with definition, so you need a balance of both. Protein is what gives the hair the strength and the structure to not only define a curl pattern, but to hold it. Protein reduces excess hair shedding and tidies up wet frizz. But too much causes the hair to snap + break. Moisture gives the hair softness + shine, and reduces snapping + breakage. But too much causes excess hair shedding, wet frizz and soft, fluffy hair that can't hold a wave or curl for very long. Click the link below to download the Protein Moisture Balance Cheat Sheet.
16. How long does it take to see results?
It depends how damaged your hair is when you start your healthy hair journey. Once you've got the right products, routine and techniques in place, you can expect to start seeing signs of improvement in 2-3 weeks. It can take 4-6 weeks for those results to last longer. So it looks good not just on washday, but on the days in between too. You need 2-3 washdays to see consistent results from your styling products. And 6-8 weeks from your washday products + treatments. If you want consistent results, you must have a consistent routine! If you're not getting the results you want, click the link for more tips + advice.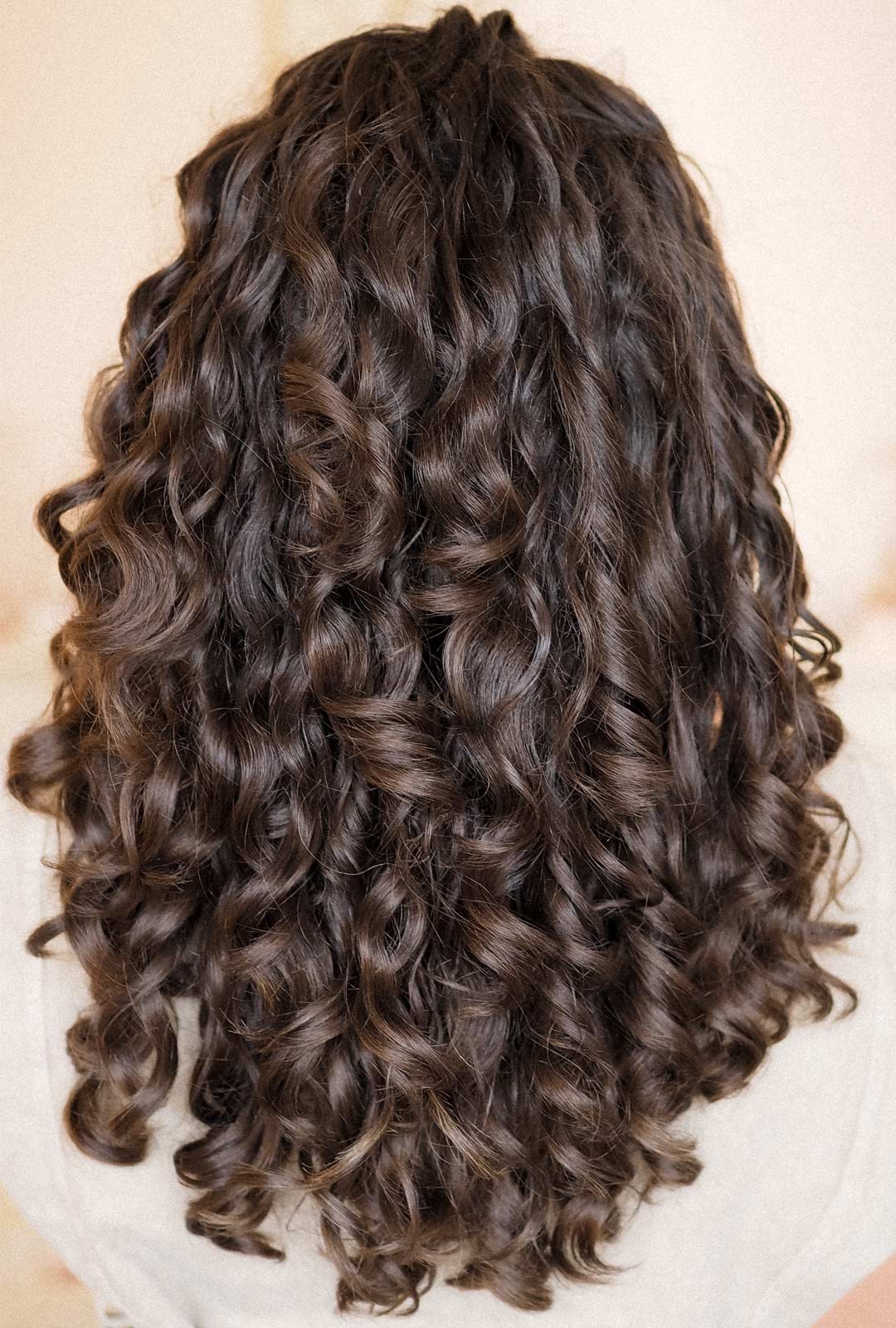 17. How do I make my hair more curly?
It depends what you mean. There are certain products, tools and techniques to help enhance your curl pattern + maximize definition. But waves and looser curls aren't always/necessarily a sign of damage or a failed routine. Your curl pattern can get weighed down, appearing looser and straighter if you're not clarifying regularly, using the right products, techniques or routine. Your curl pattern can also change due to a variety of reasons including damage, medication, health + hormones. Click the link for more info on curl types.
18. How do I make my curls last longer?
There are a few ways to make your curls last longer, including the products and techniques you use on washday, the styling products you use, and how you dry your hair. But the best way to make your curls last longer in between washdays, is to protect your hair at night. This will minimize frizz, reduce dryness and prevent damage. As well as retain moisture and shine, maintain curl definition and boost root lift and volume. Click the link below for more info, product recommendations and a video tutorial on how to protect your hair at night.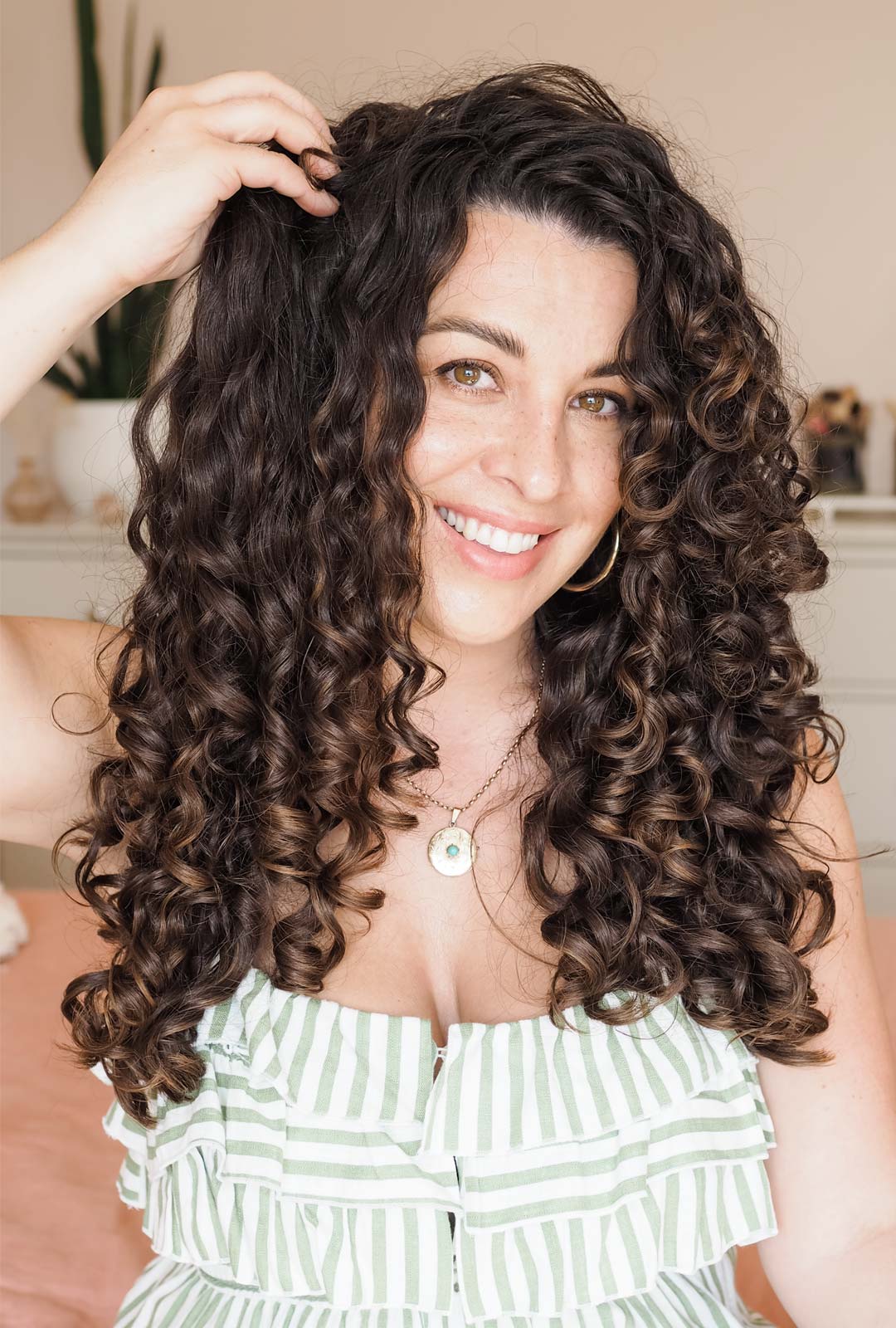 19. Why are my curls dropping so quickly?
This is usually due to one of a few reasons: a sign of build up on the hair and you need to clarify. You may be using the wrong products or too much product. Or (most commonly) your hair is over moistuized and lacking protein. Protein gives the hair the strength and the structure to not only define a curl, but to hold it. Helping to prevent waves and curls from dropping after washday, usually within the first few hours. Click the link below for the best product I've found to boost the protein levels in the hair and prevent waves and curls from dropping so quickly.
20. What should I not do?
Don't over-complicate things. Keep it simple and consistent. Don't skip clarifying – at least once every 4-6 weeks! Don't go days or weeks without washing your hair. The goal is healthy hair, not seeing how long you can go without washing it. Don't use combs or regular body towels. Don't use heat tools without using a heat protectant. Don't leave a conditioner, hair mask or any treatment in your hair for longer than an hour and certainly not overnight! Don't go to bed with wet or even damp hair. Click the link for the top 10 things you shouldn't do, especially if you have fine hair!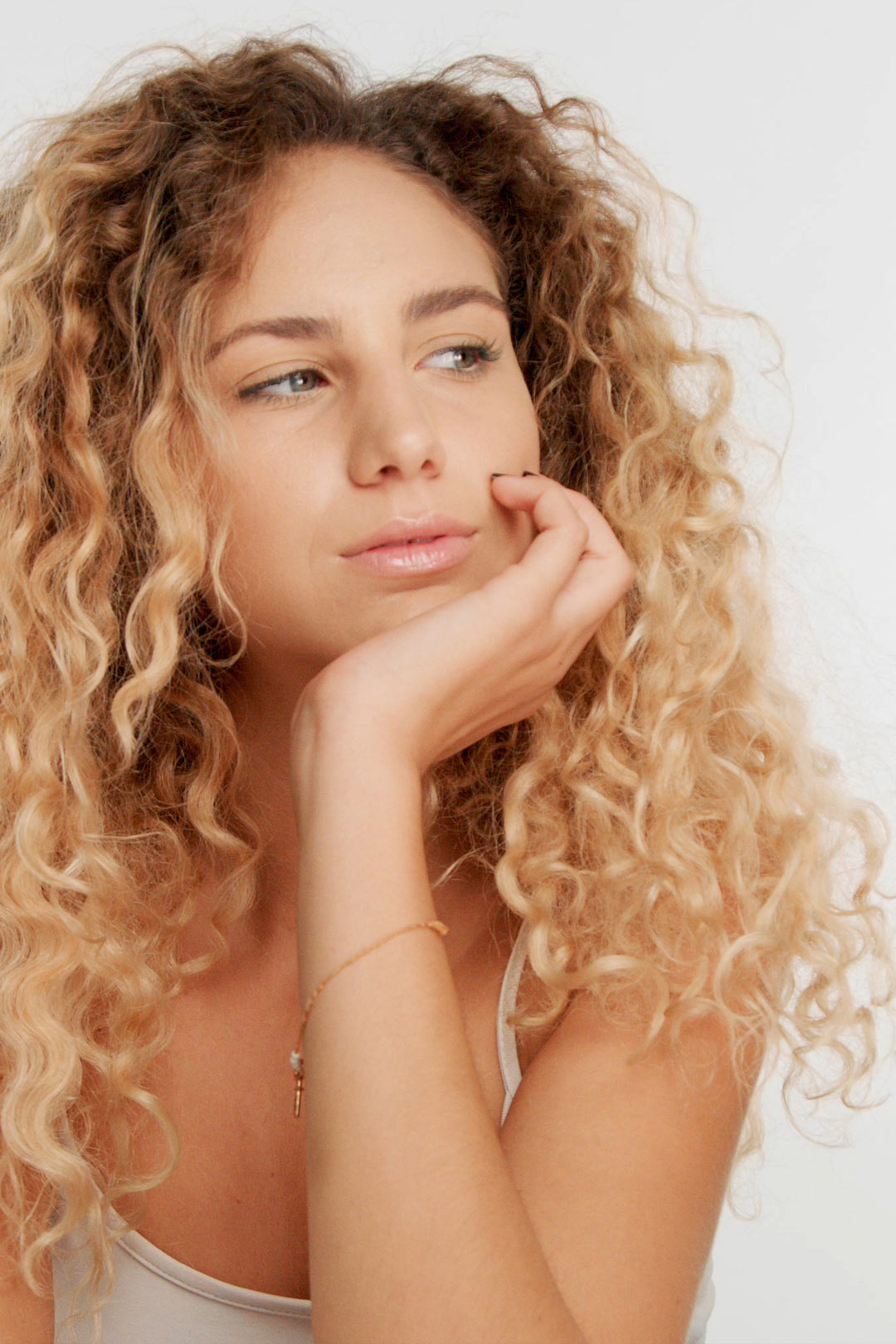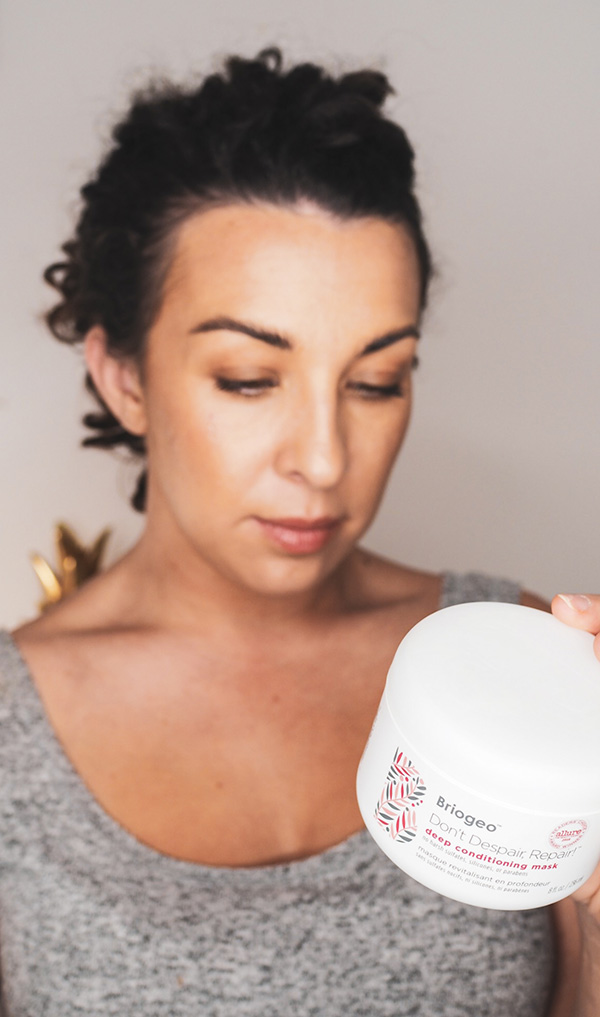 21. What ingredients should I avoid?
If you're following the Curly Girl Method, you need to avoid all sulfates, silicones, polyquats, waxes, butters, oils + drying alcohols. No lathering shampoo, towels, brushes, heat styling tools or colour. My Curl Maven Method is a little less restrictive and easier to follow. Avoid waxes, butters and polyquats. Sulfates are okay in your clarifying shampoo, but avoid them in your regular shampoo. Avoid oils and silicones as much as possible. Water-soluble silicones and drying alcohols in some products are okay with occasional use. Click the link for more info, advice and recommendations.
feeling overwhelmed + don't know where to start?
Book a Curl Clinic Consultation
Gratitude + Support
If you found this free content helpful and would like to show your Gratitude + Support, you can click here to make a donation. I'm so incredibly thankful and grateful to everyone who supports me, my content and my platform. Thank you!
Gabriella xo