feeling overwhelmed + don't know where to start?
Book a Curl Clinic Consultation
Does this sound like you?
Are you feeling overwhelmed and confused by all the information, advice and recommendations? Don't know where to start or understand what your hair needs? Fed up of spending money on products that don't work and washdays that don't last?
Do you want expert advice on how to get your waves and curls back and achieve your hair goals? Do you want healthy, hydrated, defined, frizz-free waves and curls? Wish you had more consistent, long-lasting results? Yes? Then welcome, I'm so glad you're here and I can't wait to help you on your healthy hair journey!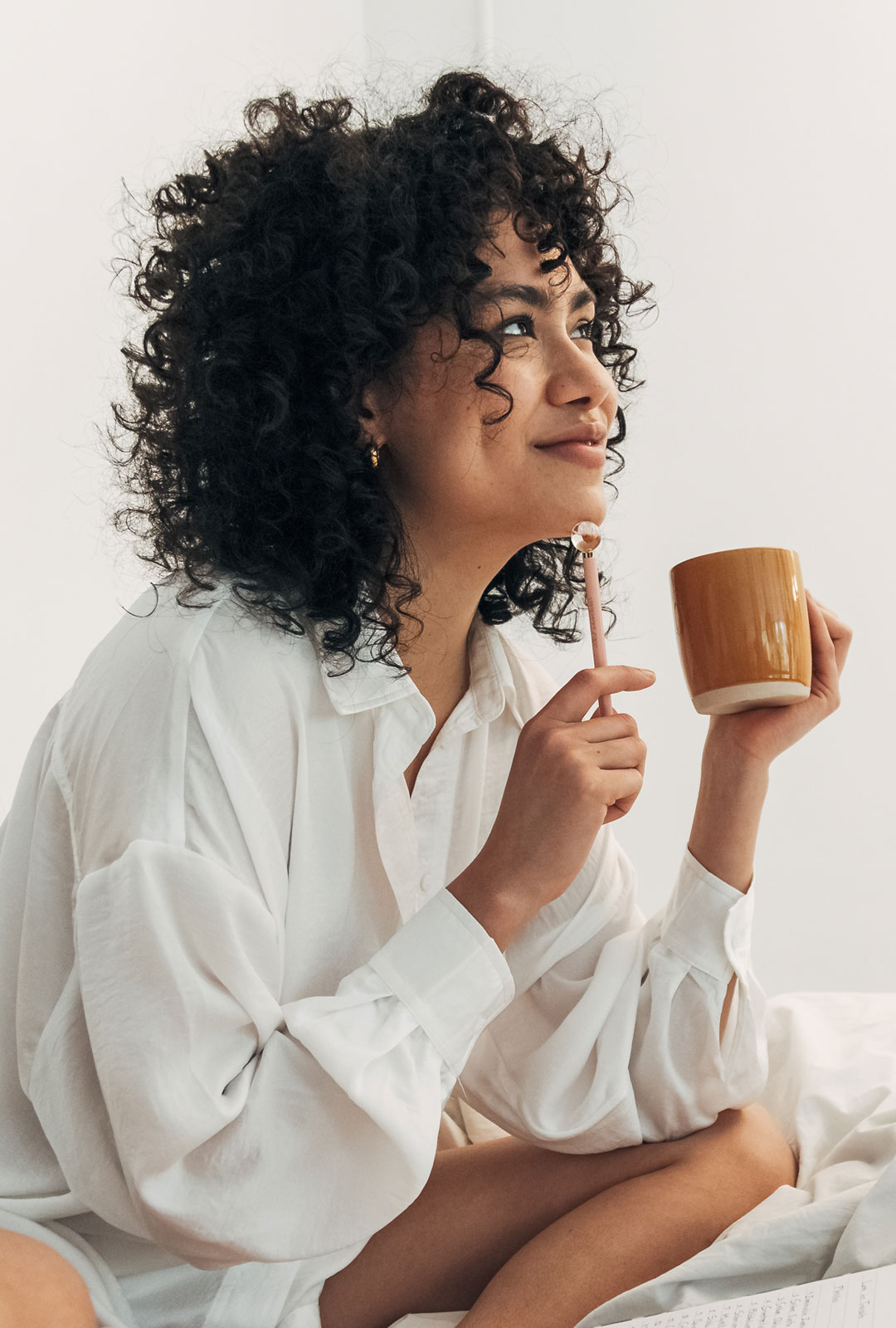 Let's go a little deeper, do you…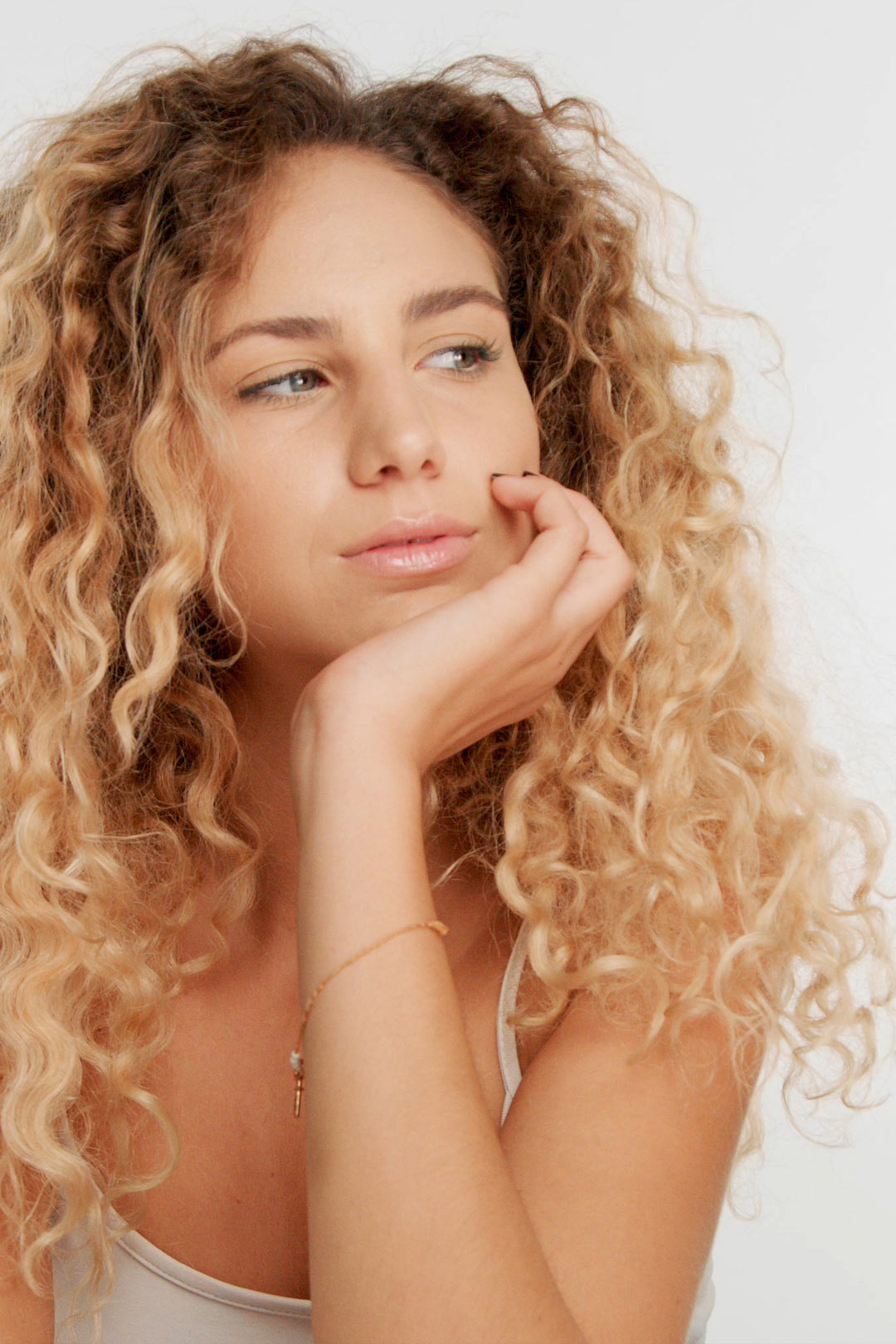 Guidance. Empowerment. Transformation.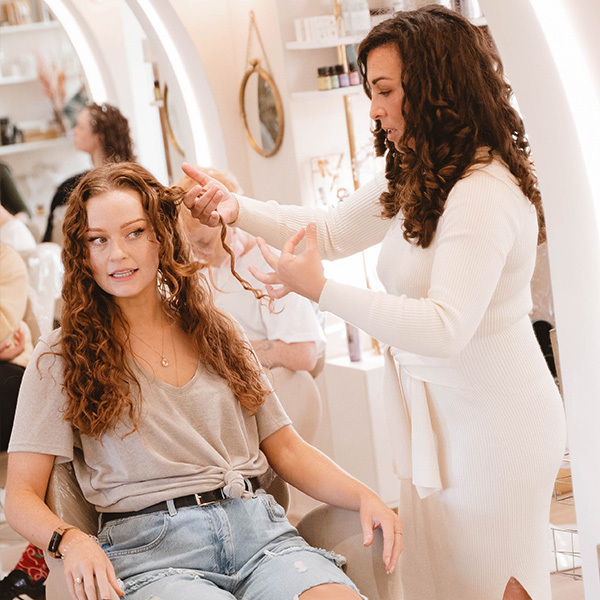 What is a Curl Clinic?
bespoke hair consultation
Curl Clinics are a completely bespoke hair consultation service tailored to suit you. Suitable for all ages, genders and hair types – even straight hair!
Curl Clinics are specifically designed to suit your hair, budget, lifestyle and any other requirements you may have. With over a thousand clients from all over the world, I tailor my recommendations to suit your environment and product availability.
We discuss your hair, your current products and routine, what issues you're struggling with and what you'd like my help, advice and guidance on during a 30 minute video consultation.
Focusing on my holistic approach to healthy hair, I'll put together a complete routine of product recommendations. Including links, discount codes, resources, techniques and tutorials to help you achieve your healthy hair goals.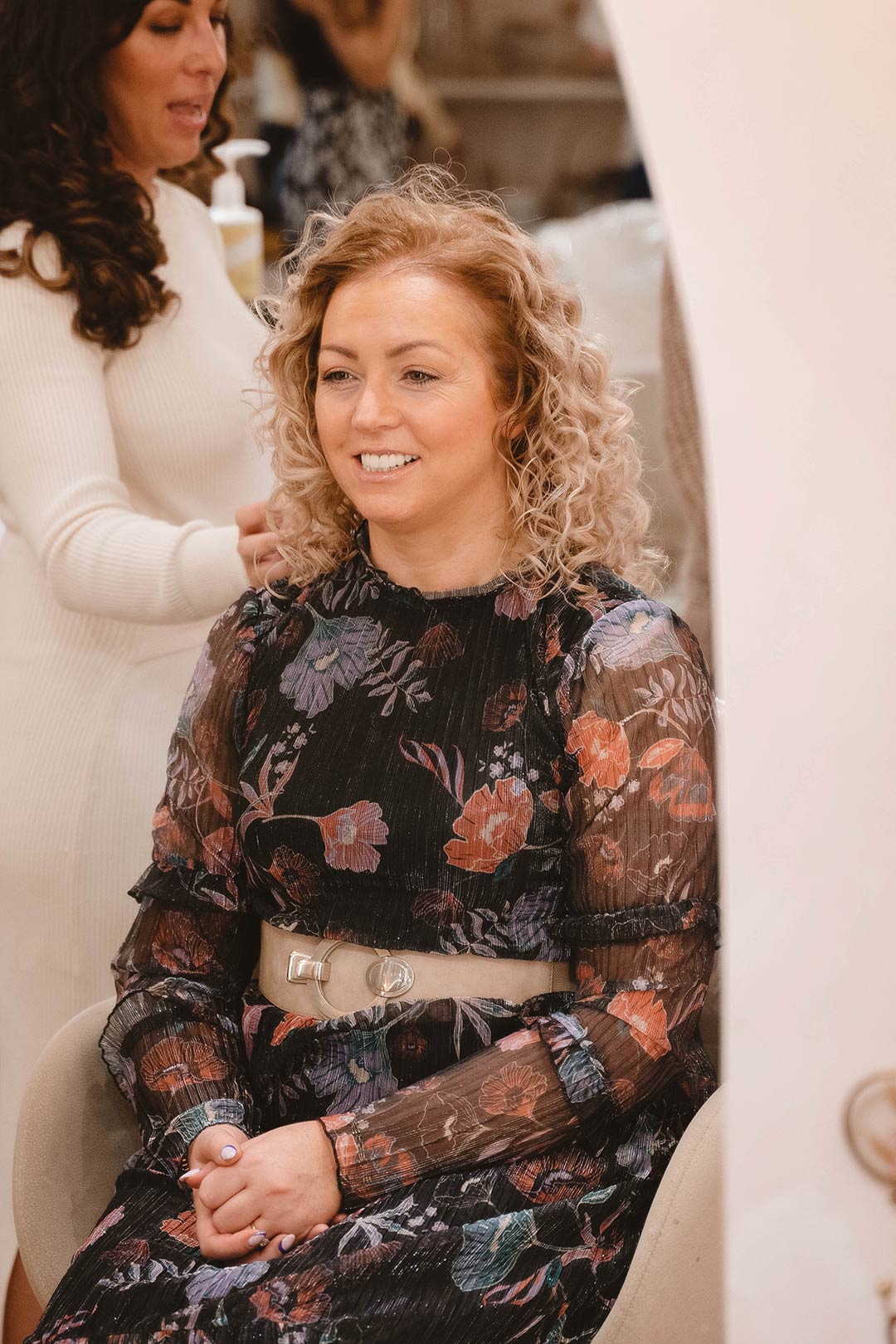 How it works
01. your hair struggles
Tell me your current routine, what products you're using, your struggles, frustrations and hair goals
02. my advice + guidance
I'll identify your hair type and explain why things may not be working for you, where you're going wrong, and what you need to change
03. Your bespoke routine
I'll put together a bespoke routine of recommended products and techniques available and within your budget to help you reach your hair goals
Ready to get started?
Book a Curl Clinic for yourself or purchase a Curl Clinic Gift Voucher for someone else and let them book a time + date that suits them
Here's what we'll cover
your Hairoscope
Pattern
Porosity
Density
Texture
hair health
Scalp Health
Hair Growth
Colour Care
Protein vs Moisture
washday routine
Clarifying
Shampoo
Conditioner
Treatments
styling routine
Styling Products
Application Techniques
Drying + Diffusing
Refreshing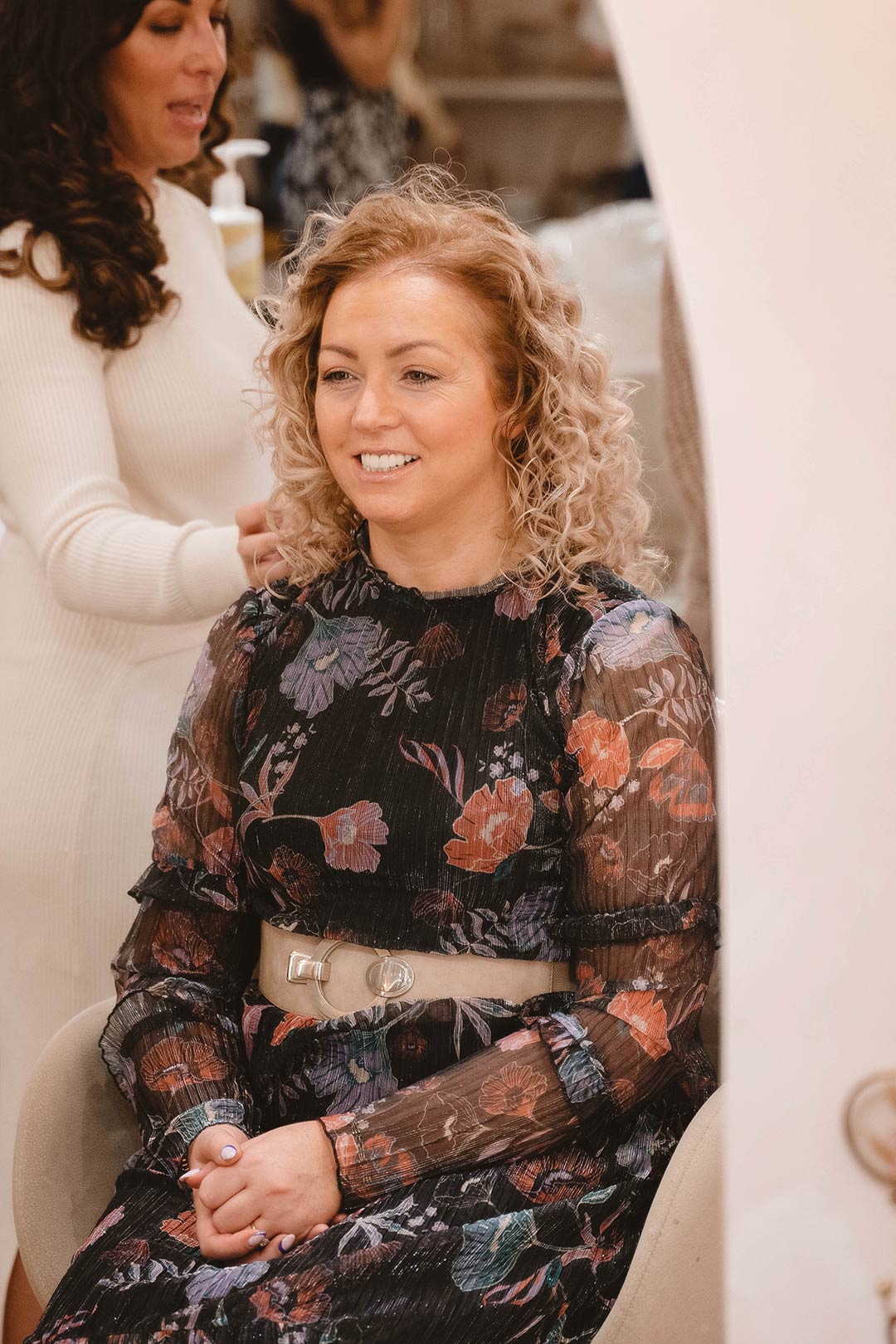 After your Curl Clinic, you'll receive:
Meet Gabriella
Hair expert + Consultant
I've done over a thousand Curl Clinics with people from all over the world. From TV presenters, actors, producers, executives and celebrity makeup artists. To midwives, busy working and stay at home moms, children and people with active, outdoor lifestyles in various climates and environments.
I've seen some incredible transformations from my clients. It starts off being about the waves and the curls, but always ends up being about so much more! I'm so passionate about what I do, it's genuinely such an honour to be a part of so many people's journeys. I can't wait to be a part of yours!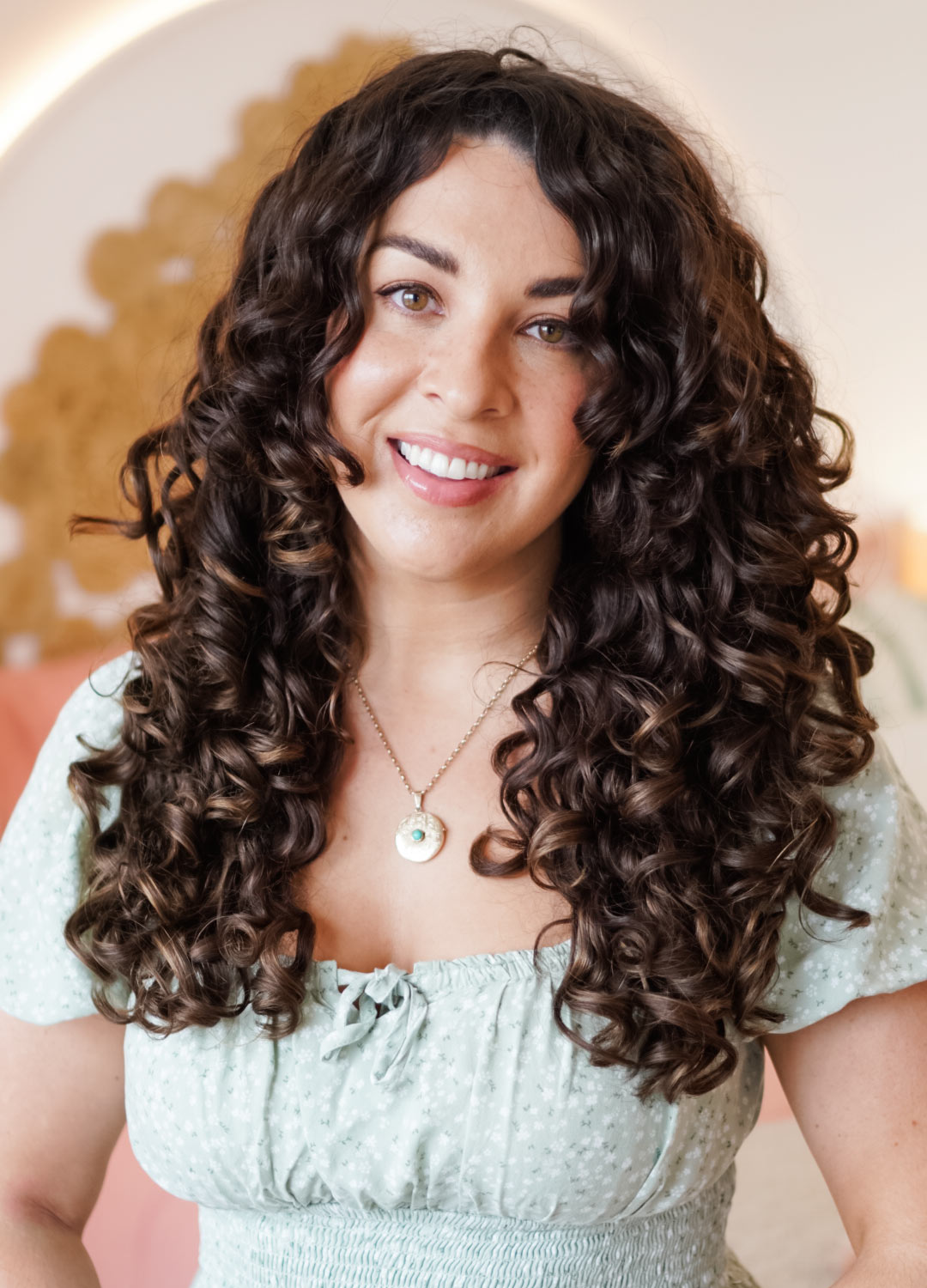 Are you ready to embrace your curl pattern + get the consistent results you want?
I'm here to guide you and give you the tools, techniques + product recommendations you need to reach your healthy hair goals