Does this sound familiar? You've tried a tonne of hair products, and none of them seem to work on your hair? You know you've got good quality products, but you just can't seem to get consistent results. You don't know why, or what you're doing wrong, you feel like you've tried everything…?
Understanding hair products and application techniques is key to getting the best results for your hair. In this post, I'll explain how to understand your hair products and application techniques, using all my best analogies and comparisons, tips and advice.
Over the years, I've become well known for coming up with some pretty wild analogies to try and best explain and help my readers, followers and clients when it comes to understanding hair products and application techniques. It's so easy to over-complicate things, especially if it's something new that you just can't seem to get to grips with.
So my thinking is, how can I relate a product or technique to something we're already familiar with? And so many of you have found my often comical analogies really helpful when it comes to understanding hair products.
Lots of you have said the way I explain things makes everything click into place when it comes to your hair, washday routines, styling application and the various tips, advice and techniques I share.
Understanding Hair Products + Application Techniques
Understanding hair products and application techniques will change the way you use your products, the amount you need, the results you get, and how long those results last. In this article, you'll also discover why products aren't working for you, and what you need to change in your routine to get the results you want. Then read part two: Understanding Hair Myths + Methods.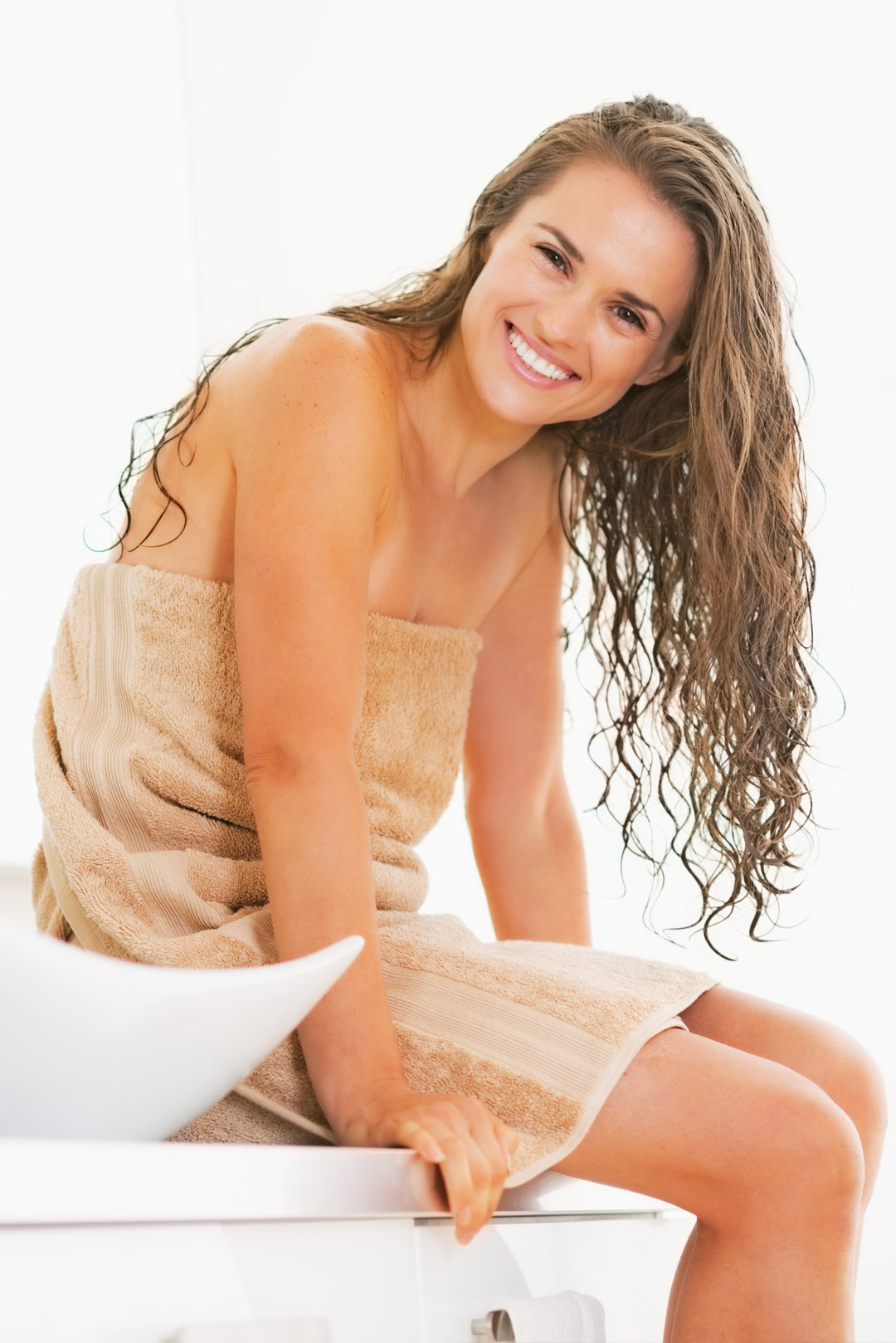 Quality vs Quantity
You don't stuff your face in a Michelin Star restaurant the same way you do in McDonald's. Why? Because of the quality and richness of the food.
It's the exact same thing with hair products. If you buy high quality products, with more concentrated formulas. You need much less quantity, meaning the product lasts longer, and you save money.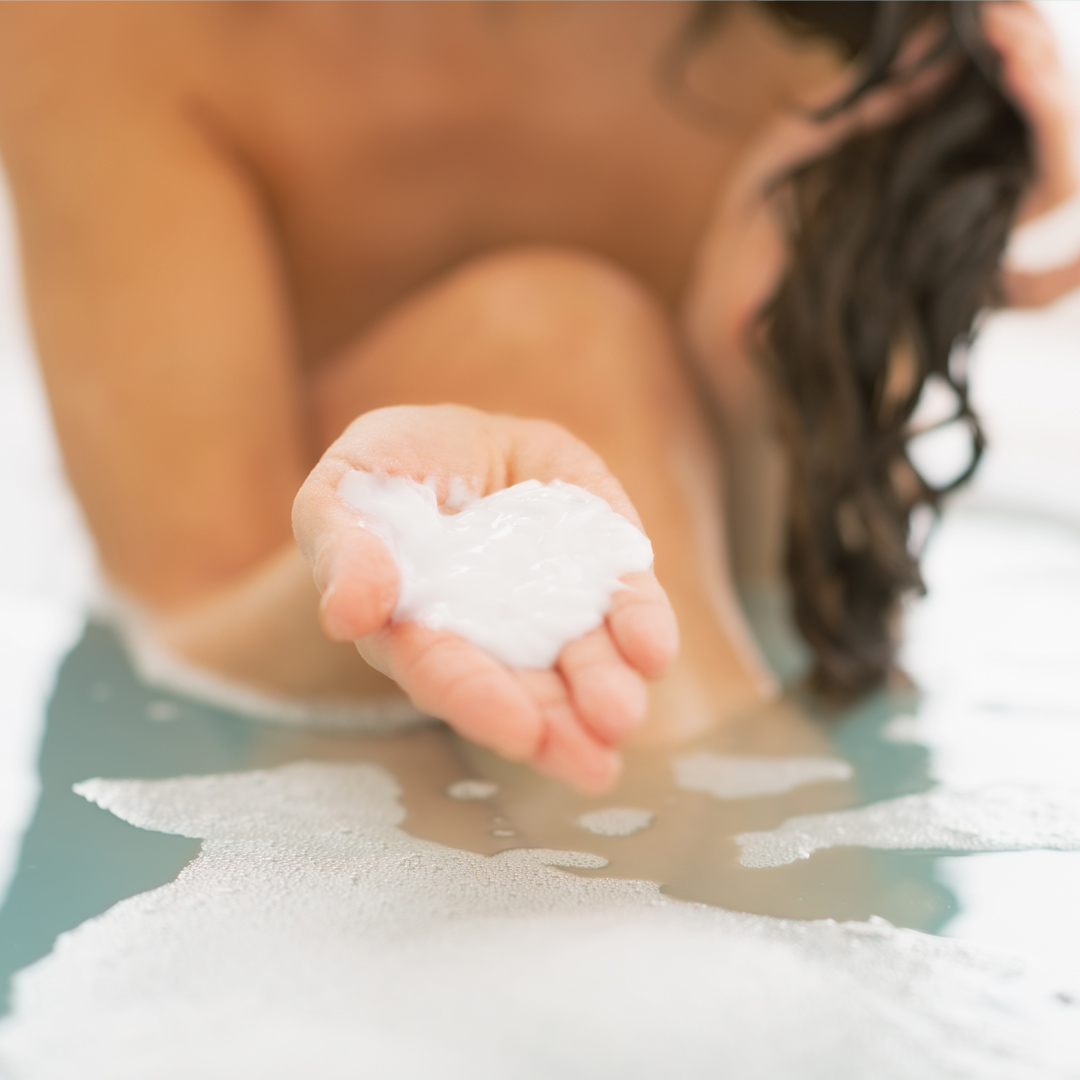 If you buy cheap products, the formula is not as concentrated or made using high quality ingredients. Meaning you need more product to get the same results. Repurchasing more often, and costing more money in the long run. Not to mention the extra plastic, packaging, postage and recycling.
Recommended Reading: My Most Repurchased Products + How Long They Last
Applying Shampoo
Only shampoo your scalp and roots and let the rest run down your hair. If you only wash your shoulders and let the rest of the body wash run down your body.
When I explain this during Curl Clinics, it makes so much sense and becomes so obviously clear, it's comical.
So many people experience issues with their hair simply because they're not applying their shampoo correctly. Start by making sure your hair is soaking wet before applying your shampoo. Then gently massage it into the roots and scalp. If you think you need more product or more lather – add more water first.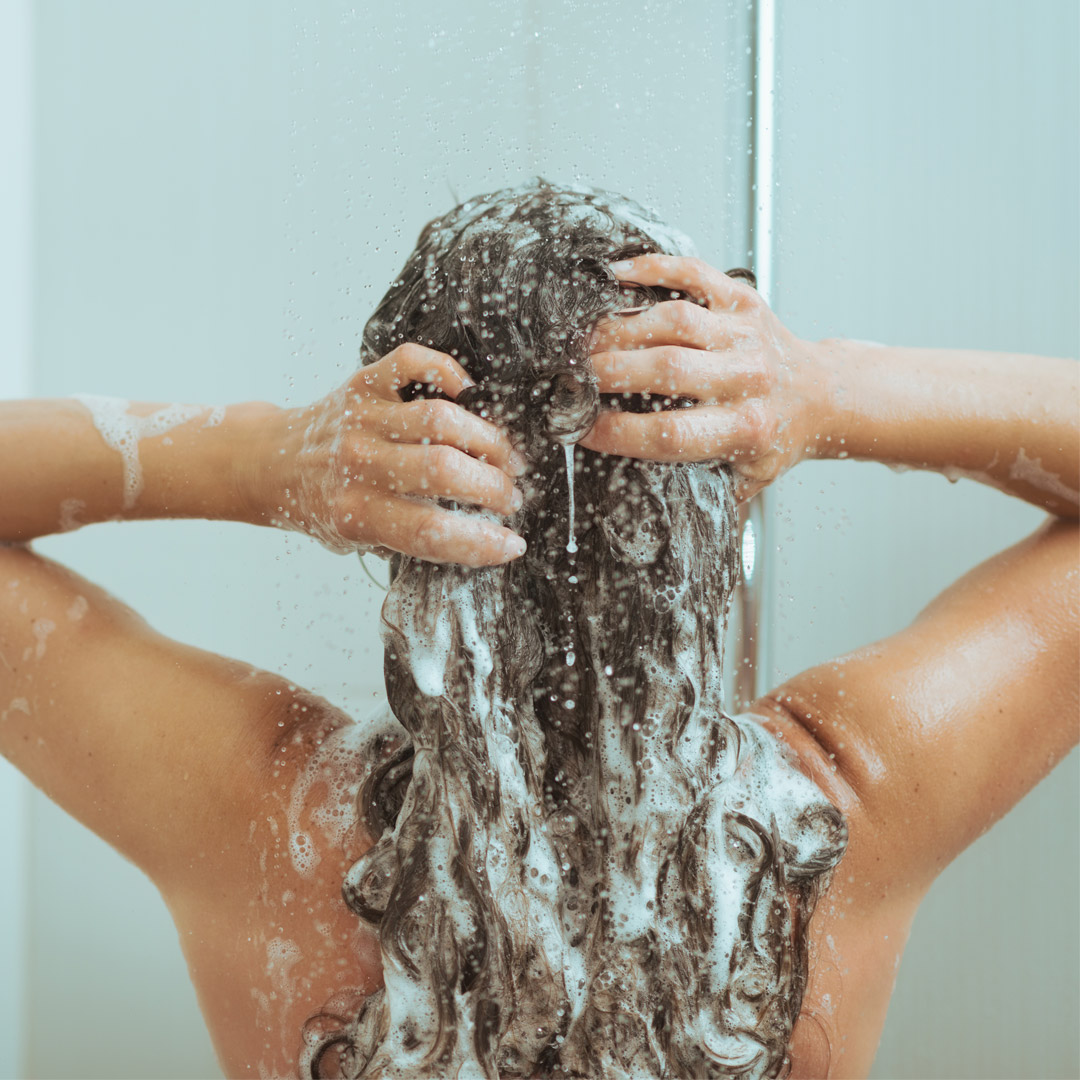 THEN once you've shampooed your scalp and roots, bring the shampoo down the length of your hair. So you're cleansing all of your hair, removing not just the grease, oil and sebum at the roots. But the buildup on the mid-lengths and ends of your hair too.
This will allow the rest of the products you use to penetrate the hair better. Resulting in less dull, dry and frizzy hair. With better hydration, shine and definition.
Recommended: Washday Workbook
Rinsing Out Conditioner
Rinsing your conditioner out fully and then applying a leave in conditioner is like burning a 100 dollar bill to spend a 20 dollar bill instead. People usually pay attention when it comes to money.
There's a very valid argument to be made that leave in conditioners aren't needed in a hair routine at all. Simply leave some of your conditioner in your hair by not fully rinsing it out.
There's absolutely no point and it's a complete waste of product and money to rinse an expensive, high quality, concentrated conditioner out of your hair. To then apply a cheap leave in conditioner. You may as well flush your money down the drain!
Recommended Reading: Washday Workbook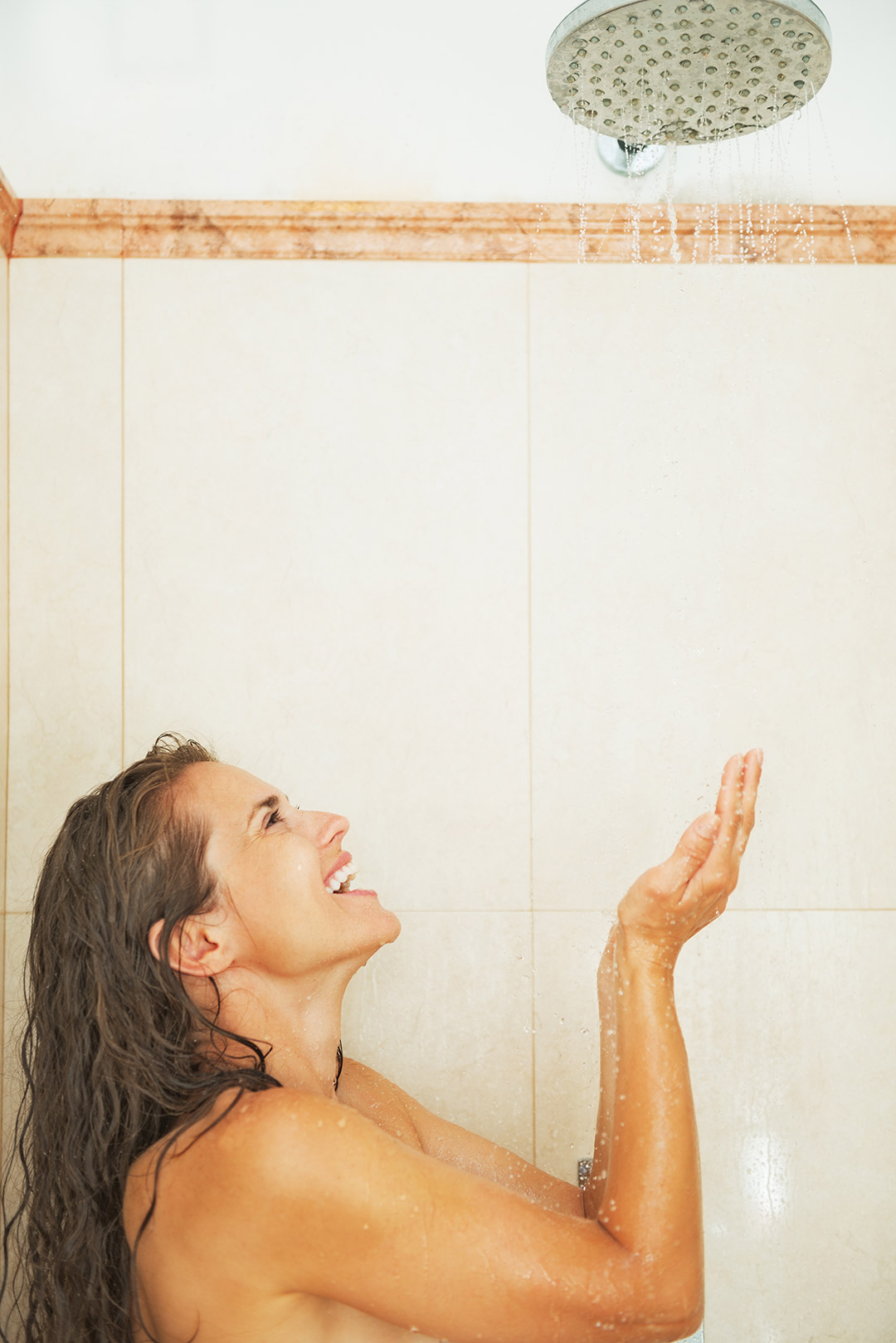 Applying Deep Conditioners + Hair Masks
Only apply your hair masks to dry, dirty hair, if you apply face masks with a full face of makeup on.
I will never be able to understand why people apply deep conditioners, treatments and hair masks onto dry, dirty hair. There's just no way to make that make sense, or get any benefits from it!
You need the cleansing ingredients of a shampoo – or better yet a clarifying or chelating shampoo – to remove all grease, oil, sebum, product build up, hard water, limescale, metals and minerals from the hair. As well as the heat from warm water before applying any kind of deep conditioner, treatment or hair mask.
Even better if you can use heat, such as a Curl Maven Thermal Heat Cap to open up the cuticles on the hair shaft. This allows the treatment to penetrate the hair for maximum benefit and results. But you're wasting your time, product and money if you apply hair masks to dirty hair.
Recommended: Dry Hair Cheat Sheet
Understanding Hair Products
Washday products are like your skincare, styling products are like your makeup.
Here's the quickest guide to understanding hair products: washday products are about the health of your hair – if it's dry, frizzy, needing protein or moisture. Styling products are about how you want your hair to look. Such as volume, body and texture, or definition, clumps and hold etc.
You can play around with different styling products to achieve different looks. Just like you achieve different looks using makeup. Some days you want a bold red lip and cat eye liner. Other days you want a natural, "no makeup make up" look. Same thing with your hair. Some days you might want lots of volume, body and texture. Other days you want definition and hold.
Different looks are achieved by changing your styling products. But the health of the hair is maintained by your washday products. So invest in good quality washday products, and spend less on styling products.
Recommended: Styling Cheat Sheet
Washday vs Styling Products
Stop trying to fix underlying, long-term issues with a temporary fix using your styling products, instead of washday products.
Say you've got acne, there's no point in using an expensive concealer, if you're not washing your face.
Washing your face will benefit your skin more than the concealer will. One will fix the problem in the long term. The other will mask it in the short term – but it won't change or fix the problem. Good skin starts with your skincare routine, not your makeup. Good hair starts with your washday products, not your styling products.
Recommended: Washday + Deep Conditioning Masterclass
Layering Your Styling Products
Think of your styling products like painting your nails. You apply a base coat (aka leave in some conditioner), then 2-3 coats of colour (aka curl enhancing and defining products), and one clear top coat (aka gel).
Sure, you can use a one-and-done styling product! But I've found that the best, long-lasting results are achieved using two styling products. Something to enhance and define the curl – such as foams, mousses, serums and lotions. And something to hold the curl – such as custards, gels and hairsprays.
Recommended: Styling Cheat Sheet
Water vs Oil
If your throat was dry and I offered you a glass of oil or a glass of water, which one would you drink? Do you water your plants, or oil them?
Stop using oil to smooth and tame frizz, or prevent dryness! Oil rejects and repels water. So if your hair is dry and frizzy, not only are you not giving your hair what it needs. You're actually preventing it from getting any hydration/water at all! Because now you've added a non-water soluble barrier to your hair.
Another common mistake is applying oil to dry hair, to "seal in" hydration and moisture. If your hair is already dry when you apply an oil, you're not sealing IN anything. You're sealing hydration and moisture OUT – that's a big difference! So if your hair is dry, brittle, frizzy and you keep applying oils to your hair – this is why.
Top Tip: if you want to use an oil to seal in hydration and moisture, you need to apply oil to wet hair (hydration), after applying your (moisturizing) products. If you want to tame fly-aways and frizz, use a gel instead of an oil.
Recommended: Dry Hair Cheat Sheet
Toners, Blue + Purple Shampoos
It's like stinking of B.O. and spraying perfume on yourself to get rid of the smell, instead of getting in the shower and washing yourself.
Stop using toners, blue and purple shampoos – you need to clarify! The whole reason people apply toners, or use blue and purple shampoos between colour appointments is because of metal and mineral deposits on the hair.
This is what causes those brassy, green, coppery, orange and yellow hues on the hair. By using a toner, blue or purple shampoo, you're simply trying to change the colours of the metal deposits. Purple shampoo for brassy, green deposits. Blue shampoo for coppery, orange or yellow deposits.
Top Tip: always clarify before your colour appointment so the colour adheres to the hair better, applies evenly, is more vibrant and lasts longer.
But what you need to do is remove the deposits from the hair thats causing those colours and hues in the first place. And you do that by using a chelating, clarifying shampoo that's strong enough to remove these metal and mineral deposits from the hair.
Recommended: Coloured Hair Cheat Sheet
Did you find this post on understanding hair products and application techniques helpful? Have my analogies made the tips and advice, application techniques make sense and finally click? Make sure you read part two: Understanding Hair Myths + Methods.
Comment below and let me know which ones became your "ah-ha!" moments, which ones you could never figure out until now. I'd love to know! And…if you've got any analogies of your own, please share in the comments!
Make sure you subscribe to the Curl Maven Collective Newsletter for exclusive giveaways and offers, new content, products and services. Follow me on Pinterest, Instagram and subscribe to my YouTube channel for more tips, advice and tutorials.
Gratitude + Support
If you found this article or any of my content helpful and would like to show your Gratitude + Support, you can click here to make a donation. I'm so incredibly thankful and grateful to everyone who supports me, my content and my platform. Thank you!
*This article may contain some gifted items and affiliated links and discount codes. This doesn't effect my opinion or the way in which I write about products featured on this site. Licensed images from Adobe Stock and Curl Maven.