Possibly my most anticipated review and best kept secret. I can't wait to share my TréLuxe review with you! What to buy and of course, a 15% discount code.
So if you saw my stories on Instagram over the Summer and have been wondering what I used – this is it! This is the brand, these are the products, this is my review.
I was first introduced to TréLuxe by one of my best friends who sent me some of their products to try. We both have curly hair and she knows what kind of products I like, and work well on my hair. She thought I'd like TréLuxe and she wasn't wrong!
I've since tried the entire range and one product is shaping up to be my product of the year for 2020, I've already repurchased it three times! So I can't wait to share my full TréLuxe review with you.
AD | This article is sponsored by TréLuxe. However, this hasn't influenced my opinion or the way I've written about the brands or products featured in this article. Use code CURLMAVEN for 15% off at TréLuxe.
Or use code CURLMAVEN to get 10% off Curl Warehouse in Canada or Kiyo Beauty in the UK. You can also get TréLuxe at Sari Curls or Le Curl Shop in the EU or The Curl Store in Australia.
Overview
TréLuxe has a curated line of five products formulated with natural ingredients and active botanical blends to cleanse, moisturize, strengthen and define wavy, curly and coily hair.
Curly girl friendly, they're free from sulfates, silicones, parabens, waxes, harsh chemicals and drying alcohols. As well as being gluten-free and cruelty free.
TréLuxe products are quite fragrant, and each one is unique. Although strong at first, the scent does fade after a while.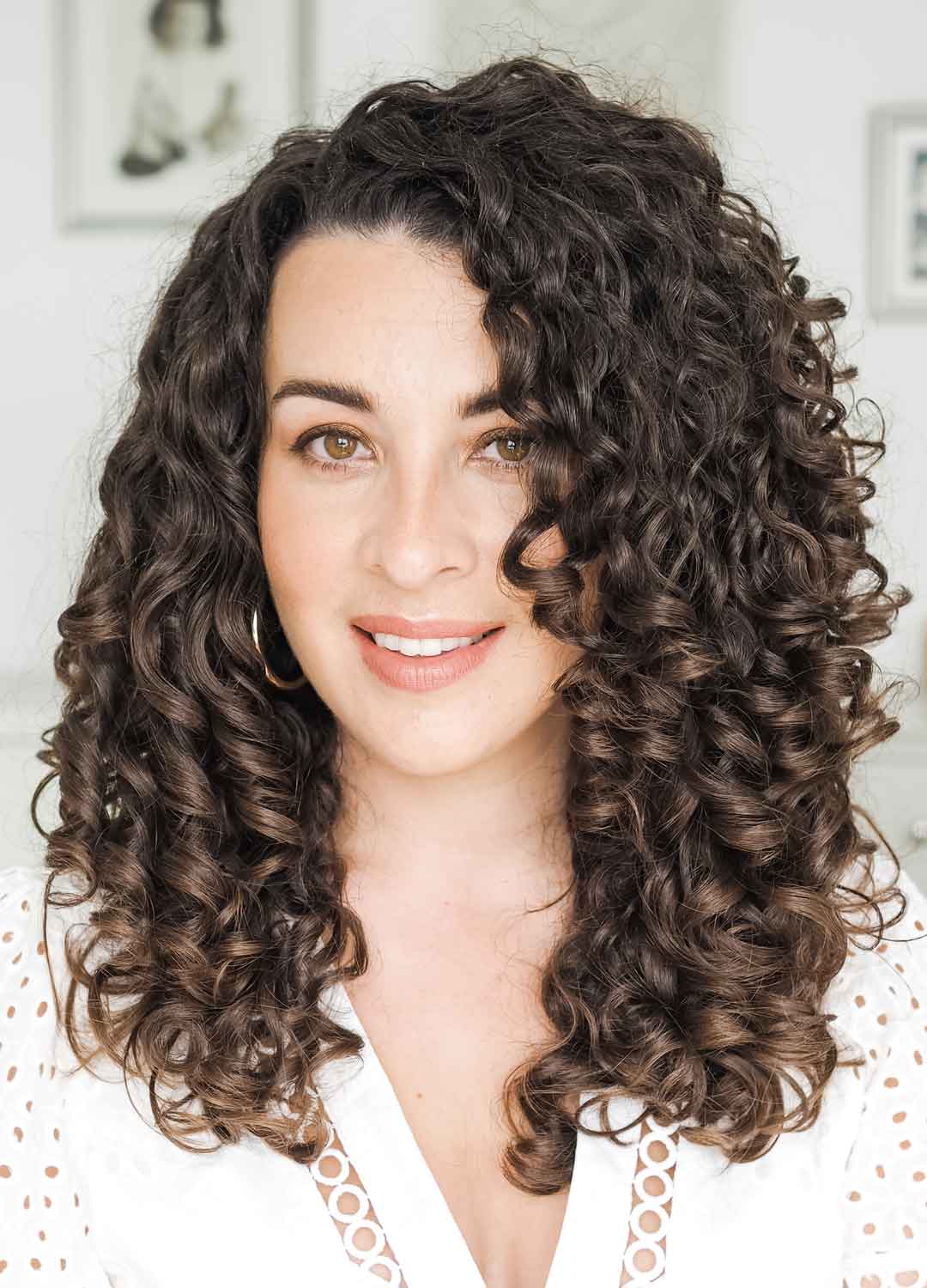 Their packaging is easy to use and easily recognizable. I love the simplicity of them, it's not complicated: cleanse, condition and style. If I could use one word to sum up their line, it would be weightless.
TréLuxe products contain quite a lot of protein, which can sometimes cause dryness. So you may need to balance this out with some moisture within your routine.
Each person is different, so it depends how much protein your hair likes and can handle. Read this post for more info on the protein moisture balance. I love that their styling products are glycerin free too!
Who are TréLuxe?
TréLuxe are an amazing Black-owned business to come out of the South side of Chicago. When TréLuxe was founded by Kiprono and Cortney, it wasn't to create some game-changing, miracle product for curly hair – although they have totally achieved that!
They identified a problem, that curly hair (like theirs), wasn't considered as being of equal value as straight hair. And as a result, most hair products weren't made with curlies in mind.
So when they created their line of products, it wasn't just to define and enhance curly hair. It was also to inspire confidence, encourage people to have a healthy relationship with their hair, and empower others to do the same.
I LOVE that! It's so true, I say it all the time: we are so much more than our curls! Yes, we start this curly journey to try and repair, embrace, enhance and define our curls. But along the way, we discover it's about so much more.
We don't just learn how to repair, embrace, enhance and define our curls, but ourselves too. Without realizing, it becomes a journey of self-acceptance, self-confidence, self-esteem, and with that comes empowerment. That's part of the foundation that this brand was built on.
Curl Renew & Restore Gentle Cleansing Rinse
Their sulfate-free, low-lathering cleanser, Curl Renew & Restore Gentle Cleansing Rinse is the most light-weight cleanser I've yet to try. For fine hair that gets easily weighed down, this would be perfect!
It's a lovely gentle cleanser, leaving the hair feeling clean and light, without being stripped of moisture. I love that it contains olive-derived squalane, which is an excellent non-greasy emollient. I use it daily on my dehydrated, sensitive skin.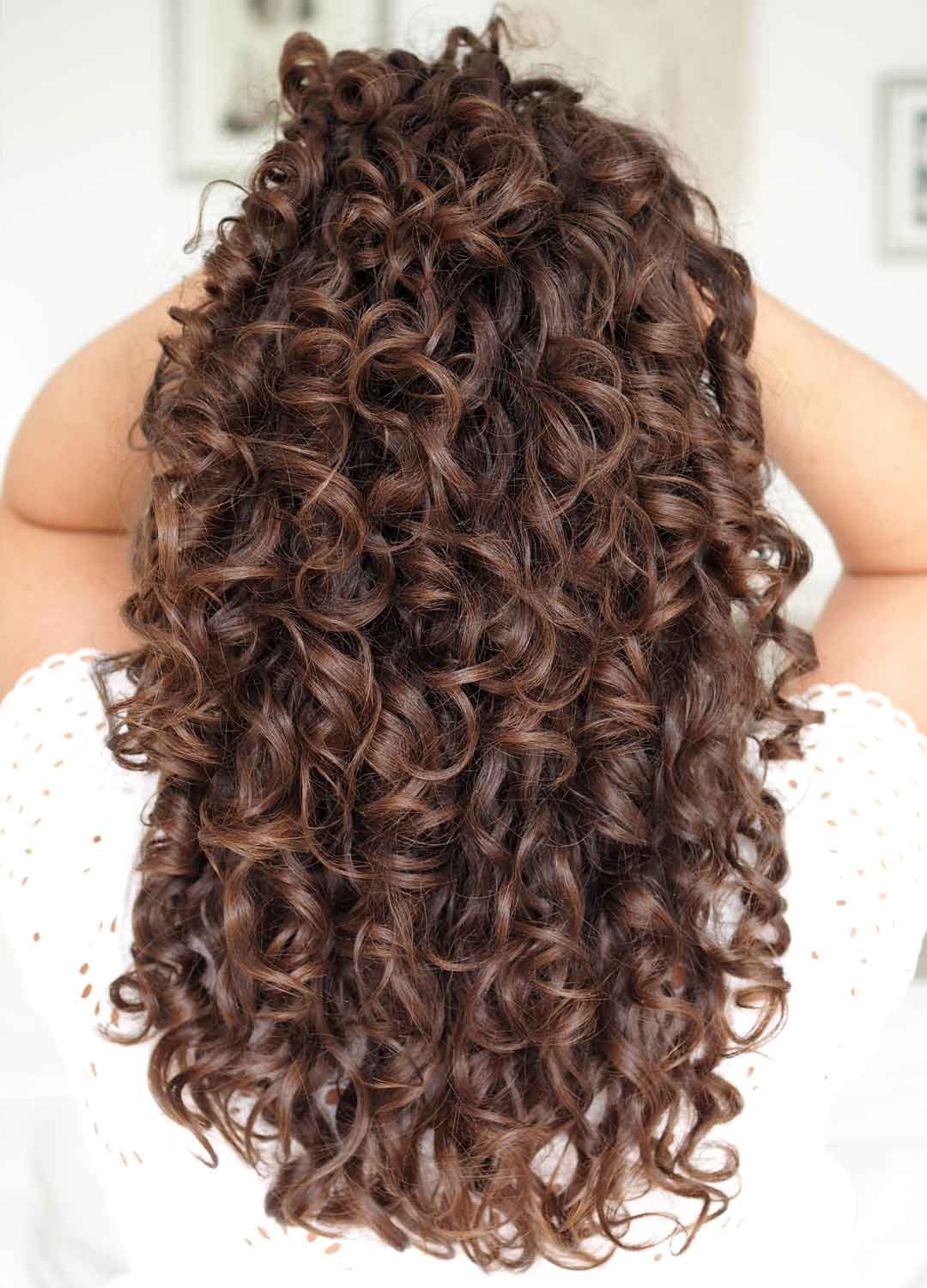 Our bodies naturally produce squalene, making up about 10% of our scalp's natural oils, gradually decreasing as we age. Squalane can help increase shine and prevent breakage, replenish any moisture loss and protect hair from further damage.
It's a true hero-ingredient and not one found in many hair care products, but is used throughout TréLuxe products. This gentle cleanser also contains protein, great for providing strength and structure to the hair.
Untie the Knot Nourishing Leave In Conditioner
The only conditioner from TréLuxe, Untie the Knot Nourishing Leave In Conditioner is great at smoothing and detangling. Providing the hair with moisture, hydration and slip. Nourishing, but still really light weight. I found my hair and my daughter's hair drank up all the goodness of this leave in conditioner.
It smells like the best pumpkin, cinnamon and spice candle. A good balance of protein and lightweight moisture, with a blend of coconut, avocado and olive-derived squalane oils, and it's glycerin free.
Styling Products
TréLuxe have three styling products in their line, a serum, a cream and a gel. These are some of my favourite products and where TréLuxe really stands out from the crowd with unique products for curly hair!
Personally I don't use curl creams in general. As I find them a little too heavy and moisturizing for my hair. Which tends to always be a little on the over-moisturized side.
So I'm not including the Curl Supreme 4 in 1 Hydrating Creme in this review. But I did try it out on my daughter's hair, with great results. Her hair is a little more dry and coarse than mine.
Reflex Curl Styling Serum
Where to start with the Reflex Curl Styling Serum?! First of all, I think it needs to be renamed to Reflex Ringlets Styling Serum. Because whatever magic is in this formula, it gives both me and my daughter the most gorgeous ringlets, every, single, time!
I've really experimented with this product over the last few months, and I can say with certainty, that no other product gives our hair spirals and ringlets anything like this. Every time I've had insane ringlets, it's been because I've used this styling serum!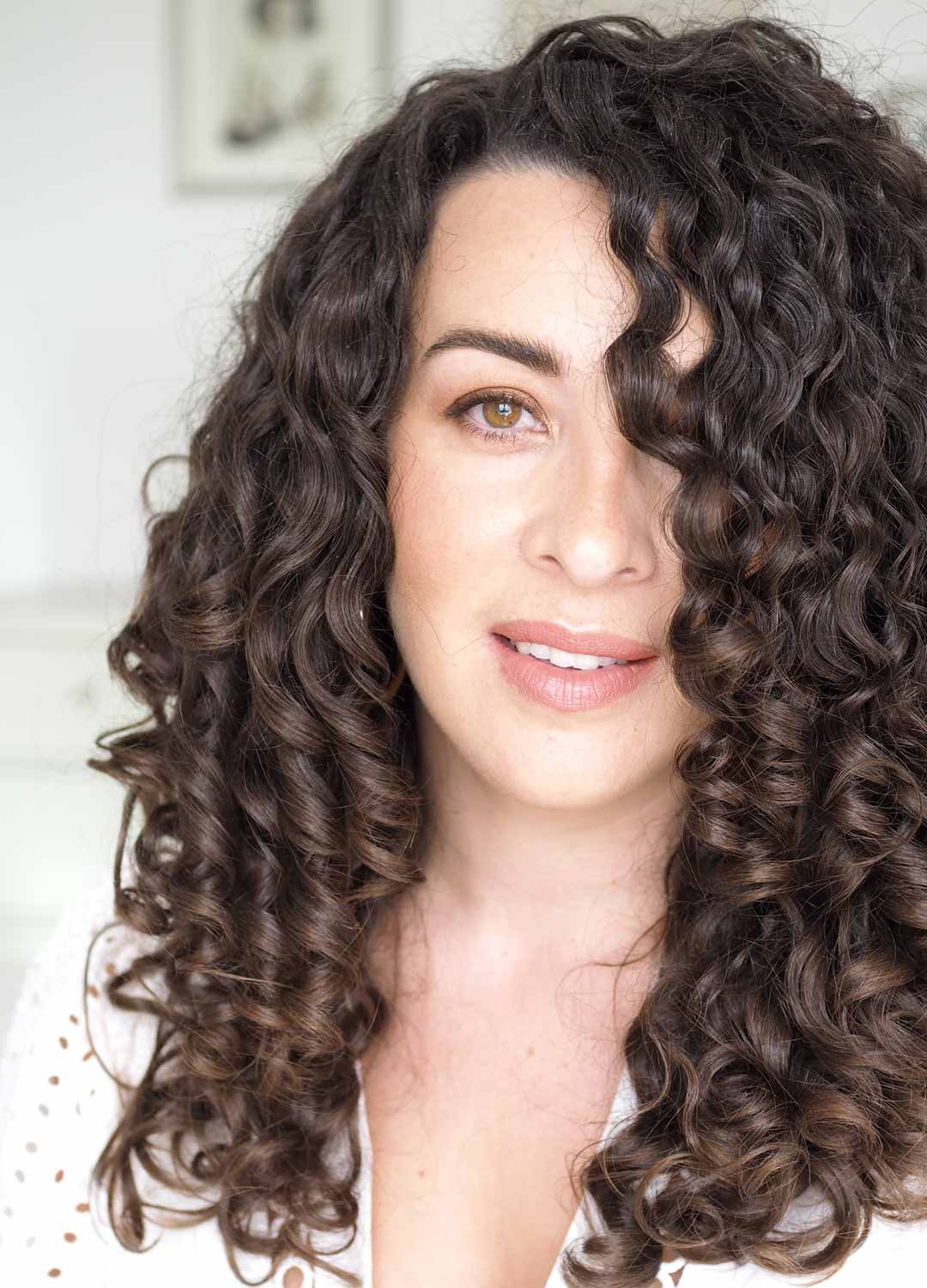 Designed to smooth, elongate, and define curls and waves. Again, using a lightweight formula that won't weigh the hair down. Glycerin free, with a good balance of protein and moisture.
You don't need a lot, and it plays well with other products too. Love love LOVE this product! Definitely a game-changer in your routine if you want gorgeous ringlets, for daaayyyysssss!
Hi! Definition Curl Enhancer Styling Gel
I've saved the best to last. You'd think after my review of the Reflex serum, that that's the product shaping up to be my 2020 Product of the Year. But no, it's the Hi! Definition Curl Enhancer Styling Gel.
I'm on my 3rd tub and I cannot get enough! I've hardly used another gel since my friend first sent it to me earlier this year. The consistency is somewhere between a gel, a custard, a jelly and a purée.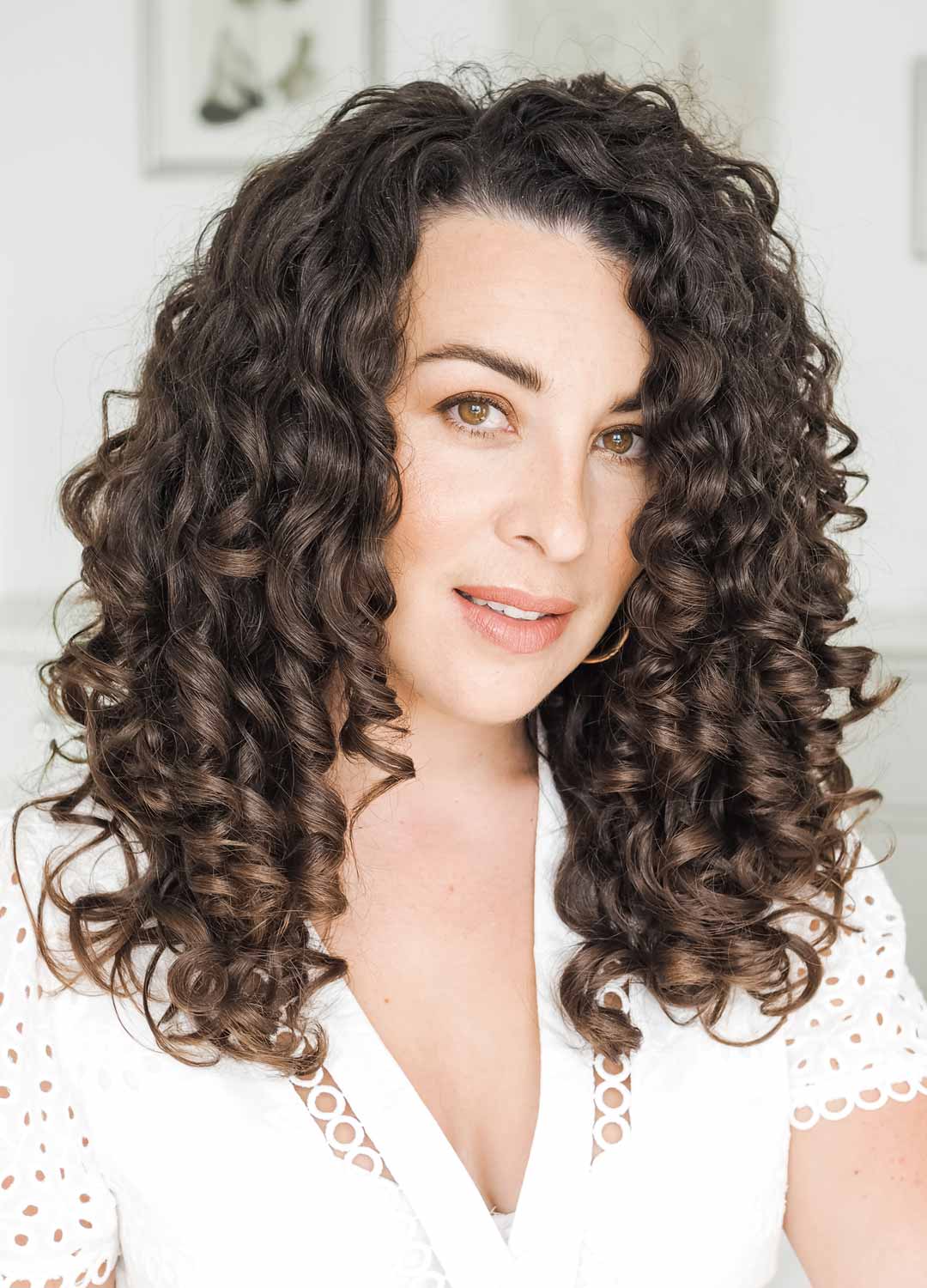 This gel is great at enhancing curls and creating clumps. Providing long-lasting curl definition, as well as shine. A little goes a long way, so don't apply too much. Otherwise it will leave a white, flakey residue on the hair until the next wash day.
I got a little carried away at first, because the slip feels so good when you apply it. I'm going to say it, this is the perfect balance of protein and moisture I've found in a gel. I recommend it all the time in Curl Clinics!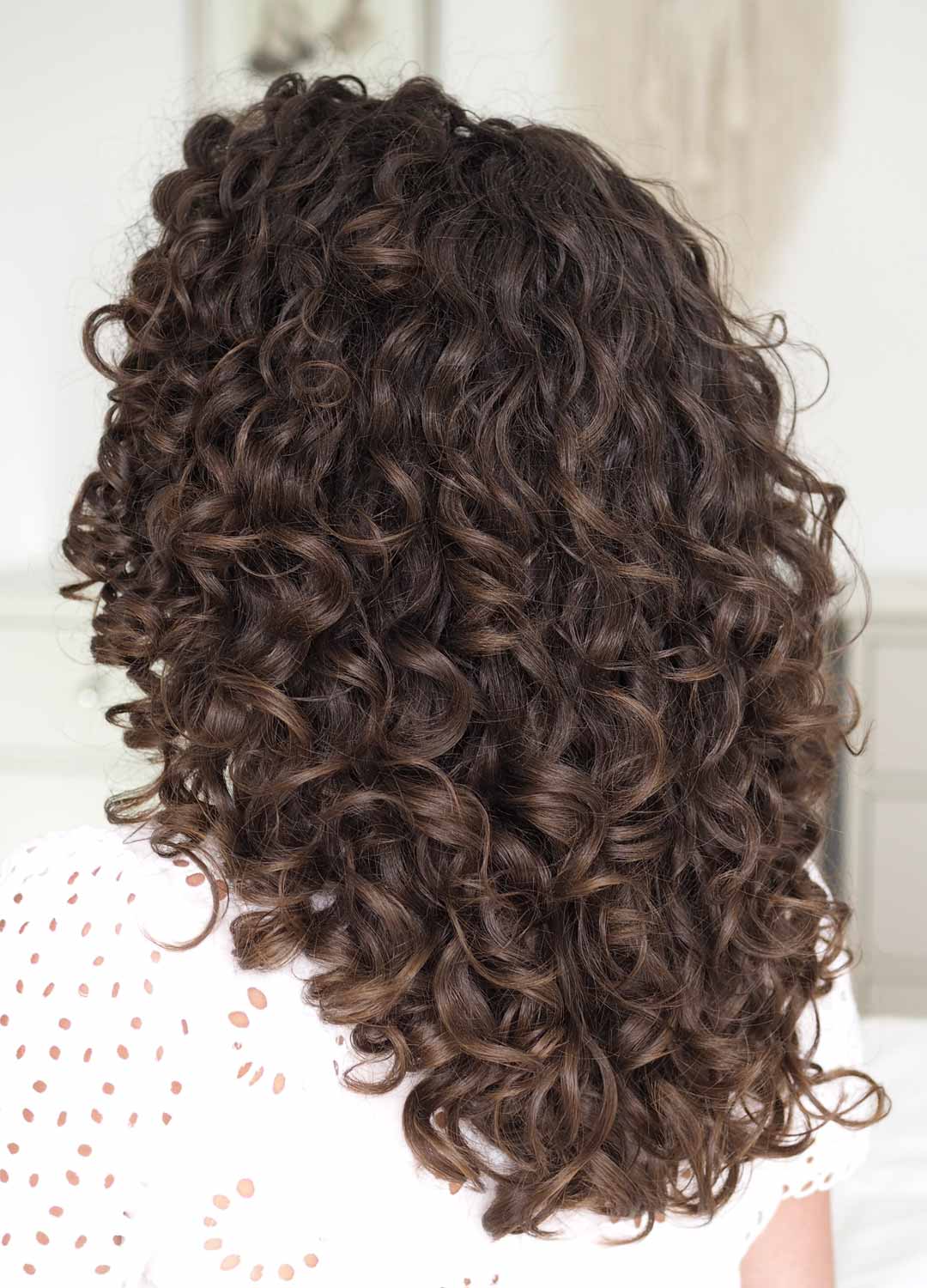 Enough protein to define, enhance and tighten my natural curl pattern. Combined with enough moisture to give me hydrated, frizz-free, juicy ringlets and curl clumps, and lots of shine! This gel is also glycerin free, which works best for me in Ireland with the crazy humidity. You can read more about glycerin here.
The Hi! Definition Curl Enchancer Styling Gel works well with other products too, should you wish to mix and match. I've tried it with leave-in conditioners, mousses, foams, serums, other gels and hairspray, all with great success. If you only get one thing from TréLuxe, make it this gel!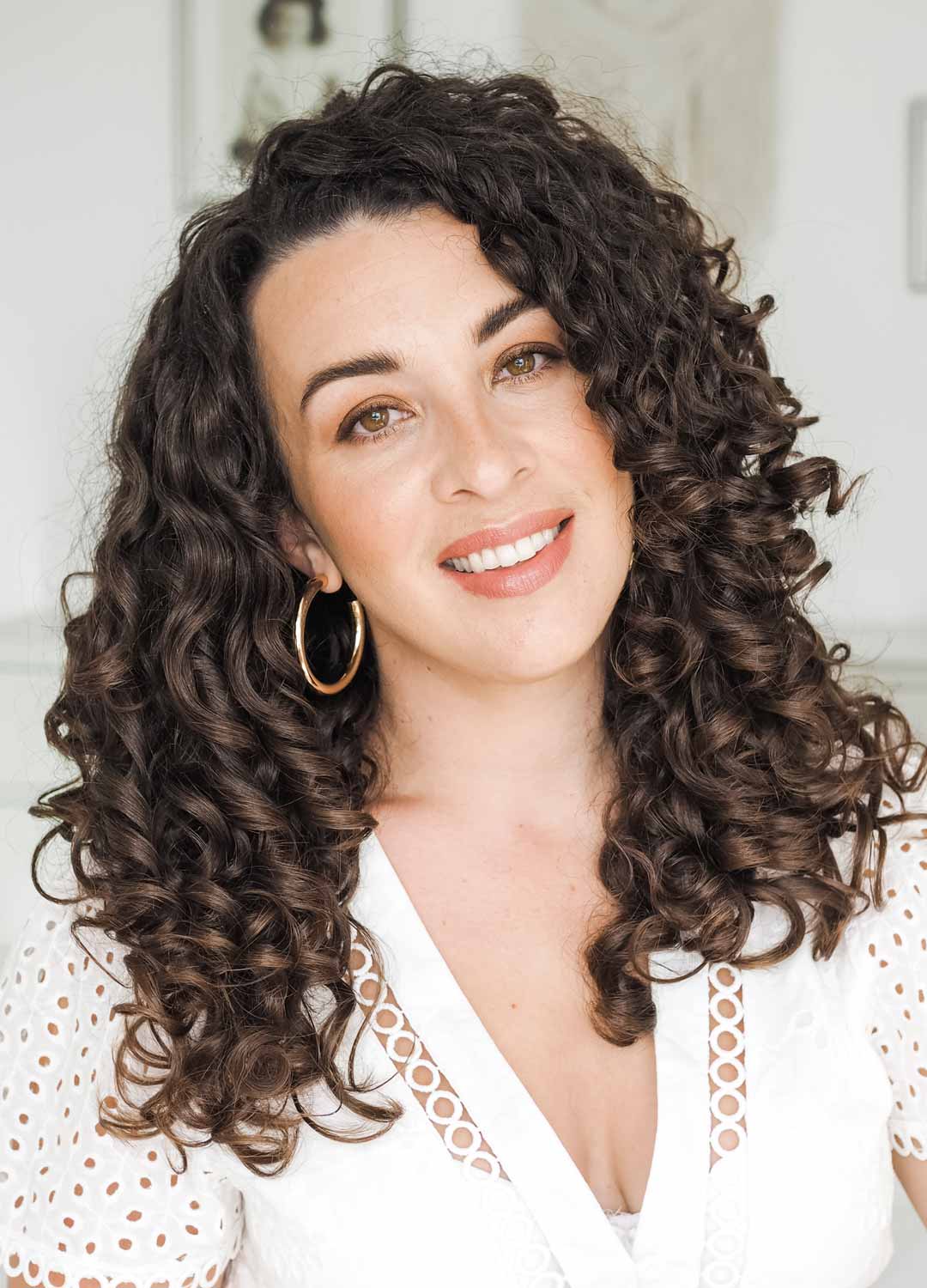 TréLuxe Styling Routine Video
Check out my styling routine video using the TréLuxe Reflex Serum and Hi! Definition Gel.
---
Thank you so much for taking the time to read my TréLuxe review! Don't forget to shop through my affiliate link, and get 15% off TréLuxe year-round using my code CURLMAVEN at checkout.
I really hope you found it helpful. And if you've been thinking about purchasing some products from this brand, you have a better idea of what will work best for your hair. If you have any questions, drop them in the comments below and I'll get back to you.
Make sure you subscribe to the Curl Maven Collective Newsletter for exclusive giveaways and offers, new content, products and services. Follow me on Pinterest, Instagram and subscribe to my YouTube channel for more tips, advice and tutorials.
feeling overwhelmed + don't know where to start?
Book a Curl Clinic Consultation
Gratitude + Support
If you found this article or any of my content helpful and would like to show your Gratitude + Support, you can click here to make a donation. I'm so incredibly thankful and grateful to everyone who supports me, my content and my platform. Thank you!
Thank you for supporting this sponsored article which enables me to continue providing FREE, organic content and a website FREE from Google Ads and annoying pop ups.
*This article may contain some gifted items and affiliated links and discount codes. This doesn't effect my opinion or the way in which I write about products featured on this site.