Over the last two and a half years, I feel like I've perfected my styling routine for my curly hair using The LMG Method. No matter what brand I use, or whether I mix and match products from different brands. I get consistent, long-lasting results and great wash days every time, using a Leave-In Conditioner, Mousse and Gel.
The LMG Method: Leave-In, Mousse, Gel
The LMG method follows three simple steps of my styling routine to moisturise. Using a leave in conditioner, define – using mousse, and create hold – using gel. I like to mix and match my products across a few brands, especially when I'm testing out new products. But I always stick to the LMG method. And when I say mousse, I also mean foam. The only time I don't use this method is when I'm using MopTop Curly Hair Custard – CURLMAVEN for 10% off And Bouclème Super Hold Styler, also a custard – CURLMAVEN for 20% off are my favourites.
Mousse – not just for the 80's & 90's
I've been using mousse to style my curly hair for 20 years! For 17 of those years, I used Pantene Defined Curls Mousse, and buy one get one half price! It's still one of my all-time favourites. So I feel like I know my stuff when it comes to mousse. Although admittedly, it wasn't until I discovered the curly girl method that I realised I was supposed to scrunch out the crunch once my hair had dried.
For all those years I'd been walking around with crunchy curls on wash day! Wondering why I always preferred my hair on day 2 and 3 – after I'd SOTC in my sleep! But mousse is not just a thing of the 80's and 90's, don't let those mental images and flash backs put you off!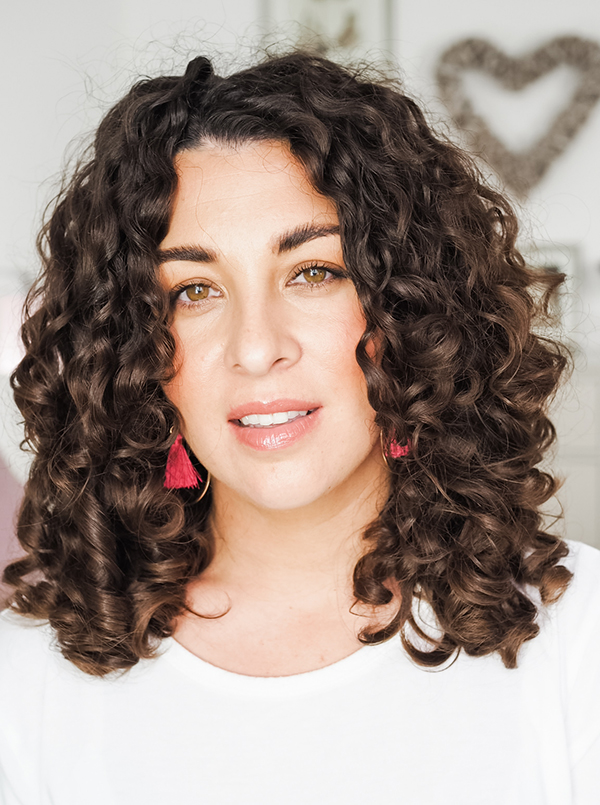 Switching out & testing new products
Since discovering the curly girl method – which you can read about here if you're new here. I've tried many different styling products and combinations. The LMG method means I can switch out different products with confidence. Knowing that the combination of a leave-in, mousse and a gel works every time.
Whether I'm testing new products, or using products with more or less protein, depending on what my hair needs that day. Some foams can feel quite gritty and drying on the hair, which is usually because they contain protein. But by layering it over a leave in conditioner, and under a gel, curls stay hydrated and moisturised, with a good protein moisture balance.
Consistent results, every time!
The LMG method means wash days aren't such hard work. It doesn't feel like a gamble, playing Russian Roulette with your styling products, cocktails and combinations. Never quite knowing if it's going to be a success or not! If you'll make it until the next wash day, throw it up in a pineapple for the rest of the week. Or do the whole thing again tomorrow!
You can play around with different products within the LMG method, and get consistent results every time. I advise changing one thing at a time to see what works best for your hair. Eg: try pairing different leave in conditioners with the same mousse and gel combo. I've got some LMG product combination suggestions at the end of the post.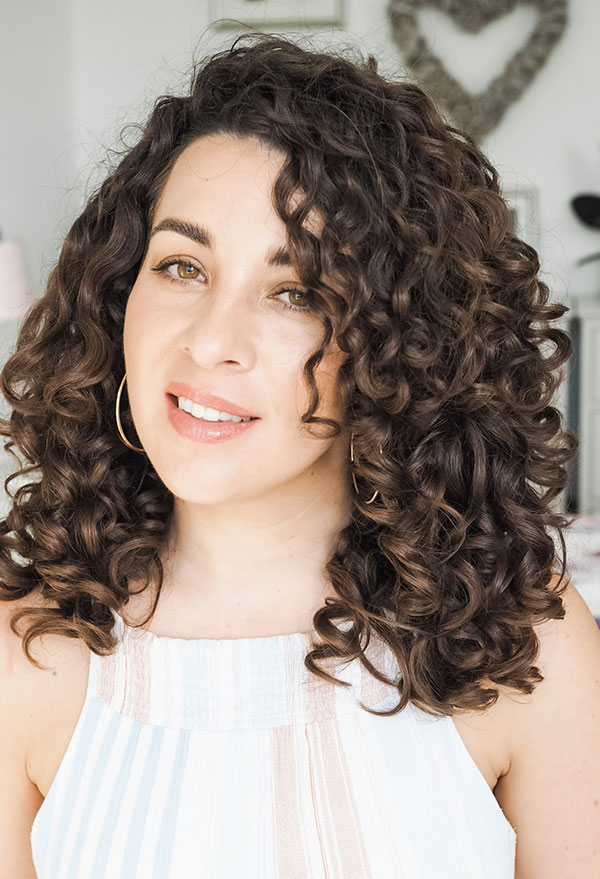 Every time I use this method for my styling routine, I get hydrated curls and juicy clumps. With long-lasting, frizz-free curl definition that lasts for days! I can go 5-7 days between washes now, with no refreshing in between! I've been working on a really exciting project all Summer with a good curl friend of mine. We've been testing out the top 10 curly girl friendly mousses and foams. I'm looking for good definition and my curl friend (can you guess who it is?) is looking for volume. That's coming next week so if you haven't subscribed, make sure you do so you don't miss it!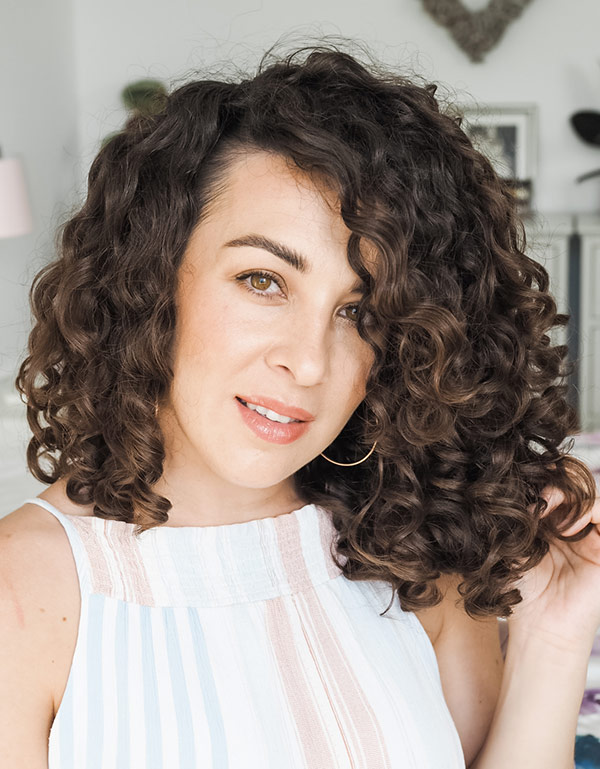 The LMG Method Product Combinations
I've recommended this method to so many people, and they have all said it's been a game changer! Giving them great wash day results. As well as curls, clumps and definition like they've never had before! Here are a few of my favourite product combinations for the LMG method if you want to try them yourself. If your hair is feeling a little over-moisturised, just skip the leave in conditioner.
Mix & Match Budget LMG Method: Leave in conditioner: Giovanni Direct Leave In Conditioner – CURLMAVEN for 20% off. Mousse: Pantene Defined Curls Mousse. Gel: Aussie Instant Freeze Gel. See my Amazon USA and Amazon UK shops to purchase these products.
Mix & Match LMG Method: Leave in conditioner: Flora & Curl Leave In Detangler – CURLMAVEN for 20% off. Mousse: Dippity-Do Curls Boosting Mousse (I get mine in TK Maxx or Naturalistic Products). Gel: Umberto Giannini Curl Jelly – CURLMAVEN for 20% off.
All-Giovanni Budget LMG Method: Leave in conditioner: Direct Leave In Conditioner. Mousse: Natural Mousse Air Turbo Charged Hair Styling Foam. Gel: LA Natural Gel. See my Amazon USA and Amazon UK shops to purchase these products. Or get 20% off when you shop on Look Fantastic, using the code CURLMAVEN.
All Innersense LMG Method: Leave In Conditioner: Sweet Spirit Leave In Conditioner. Mousse: I Create Lift Volumising Foam. Gel: I Create Hold Gel. If you're in the USA, you can get 15% off your first purchase by signing up to their email list. And FREE U.S. shipping over $75. If you're outside the USA, you can buy Innersense from The Clean Beauty Edit. They ship worldwide and get 10% off using code CURMAVEN.
You also get additional discount if you purchase 3 or more Innersense products. For the rest of the world, or any of the territories mentioned above, you can purchase Innersense from Cult Beauty. They do FREE world wide shipping on orders over £40. And you get a FREE Innersense Hydrating Hair Masque when you spend over £50 on Innersense.
---
If you have any questions about the LMG method, or you've tried it and want to share your product combo and how you got on. Please share it in the comments below and we can all help and inspire each other. Gabriella xoxo
Feeling overwhelmed?
If you're feeling overwhelmed by all the tips, advice and product recommendations. Click here for more information on my Curl Clinics™. A completely bespoke curl consultation service tailored to suit you and your hair. Designed to help get your waves and curls back and achieve your healthy hair goals.
Did you know I have a YouTube channel? Here's my latest video on 10 Curly Girl Essentials I Can't Live Without. No matter what curl type, pattern or porosity, these are 10 things I think every curly girl needs. Please subscribe if you haven't already!
If you're new to the curly girl method, or feel like your hair looks worse than before you started. Check out this post that documents my first year following the curly girl method and why you shouldn't give up.
If you found this post or any of my content helpful, and would like to show your Gratitude & Support, you can click here to make a donation. I'm so incredibly thankful and grateful to everyone who supports me, my content and my platform. Your support enables me to continue providing FREE, organic content, and keep my blog FREE from Google Ads. Not only that, it's also helping build towards my dreams and goals for Curl Maven as a brand and all I've got planned. Thank you so much! Gabriella x
*This post may contain some gifted items and affiliate links. Which means I get paid (a very small) commission on any products you purchase through my links. This in no way affects you, the price you pay or the way in which I write about products featured on this site. My content and opinion is not influenced by advertisers, sponsorships, affiliate partnerships, brands or PRs.