Introducing The High Low Hair Routine. A budget-savvy way to invest in your hair routine, save money and get the most out of your products. Here's how to build a comprehensive hair routine that has everything you need and focuses on hair health, without breaking the bank. By creating a mixture of high cost and low cost products.
The High Low Hair Routine
The inspiration for this post comes from the questions from many Curl Clinic clients, social media followers and you lovely readers of this blog. "My budget is tight, but I still want to invest in my hair and get it healthy/wavy/curly/long etc again – what do I need to buy?" So if that sounds like you, then you're going to love (and save a lot of money!) with The High Low Hair Routine.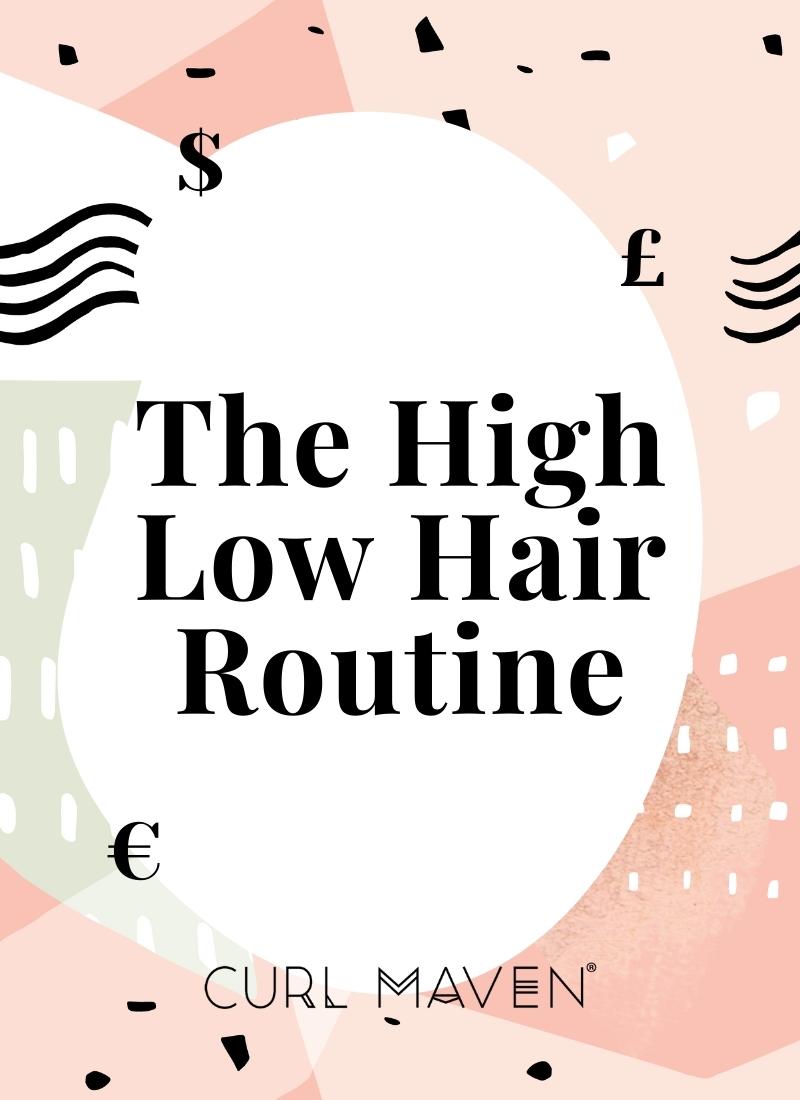 The inspiration for the title, The High Low Hair Routine, comes from the hugely popular (but sadly discontinued) High Low podcast. By writers Dolly Alderton and Pandora Sykes, which covered highbrow and lowbrow culture each week.
Along with another podcast I listened to recently which mentioned the concept of High Low. And I thought, that perfectly sums up how I tailor budget-friendly hair routines for people in my Curl Clinics. Without compromising on hair health, or quality ingredients. And so, I've created The High Low Hair Routine.
Finding Budget-Friendly Products
Finding budget-friendly products isn't really a problem, no matter where you are in the world. And what the high street and shops lack on shelves, Amazon and other online market places and websites fill your online shopping cart – often with amazing discount codes too! Which is why I always try to get you the best discount codes and deals for any products I use and recommend or online shops I purchase from.
But finding budget-friendly hair products for wavy and curly hair, without compromising on hair health, or quality ingredients can be tricky. Especially if you live outside the USA. But it's not impossible! This post is full of lots of money saving tips, budget and affordable products too, so look out for those.
The High Low Hair Routine
So "what's a high low hair routine?" I hear you ask. Well, The High Low Hair Routine is a budget-savvy way to build a comprehensive hair routine that has everything you need, without breaking the bank. By creating a mixture of high cost and low cost products. Without compromising on quality ingredients, concentrated formulations and the health of your hair.
After five years on my own healthy hair journey, almost one thousand Curl Clinics and 8 MILLION hits on this website. I've found that you don't have to spend a fortune, or buy the most expensive products. You simply need to know what products to spend your money on, and where you can save money in your routine.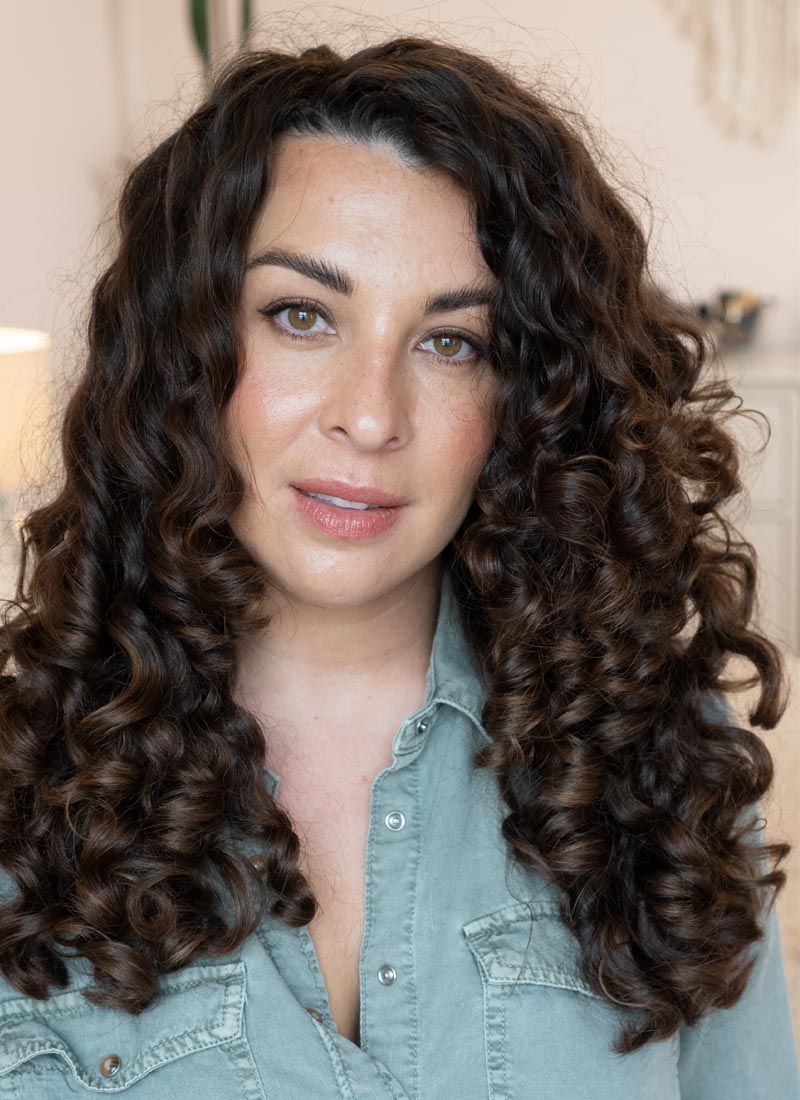 Think of it like your washday products is your skincare, and your styling products are your makeup. Your washday products are the high cost ones, these are the products that affect the health of your hair.
Your styling products are the low cost ones, which affect the look of your hair. So this means you can mix and match and play around with different cheap, budget-friendly and affordable styling products, depending on what look you want. But everything is built on the foundation of a good washday routine.
You don't fix a problem with styling products, serums and leave in conditioners. Just like you don't fix skincare issues with makeup. You do that with your clarifying shampoos, conditioners and hair masks or protein treatments. THAT is where you should invest your money in your High Low Hair Routine!
High Cost = Washday Products & Tools
One of the best parts of the High Low Hair Routine, is the washday products that you spend the most money on and are high cost items. Are also the ones with the best ingredients and the most concentrated formulas.
Which means you use less, and they last longer. Making your money go even further in the High Low Hair Routine. Not only that, but it's these same high cost items which ensure the health of your hair, as well as a healthy scalp, and a good protein moisture balance.
At a minimum, you need a chelating, clarifying shampoo. A gentle sulfate-free shampoo that you can use 2-3 times/week. A good silicone-free conditioner – preferably one that's not too rich or heavy and contains some protein. If needed, you can add to your washday routine by incorporating a good quality hair mask, deep conditioner or protein treatment.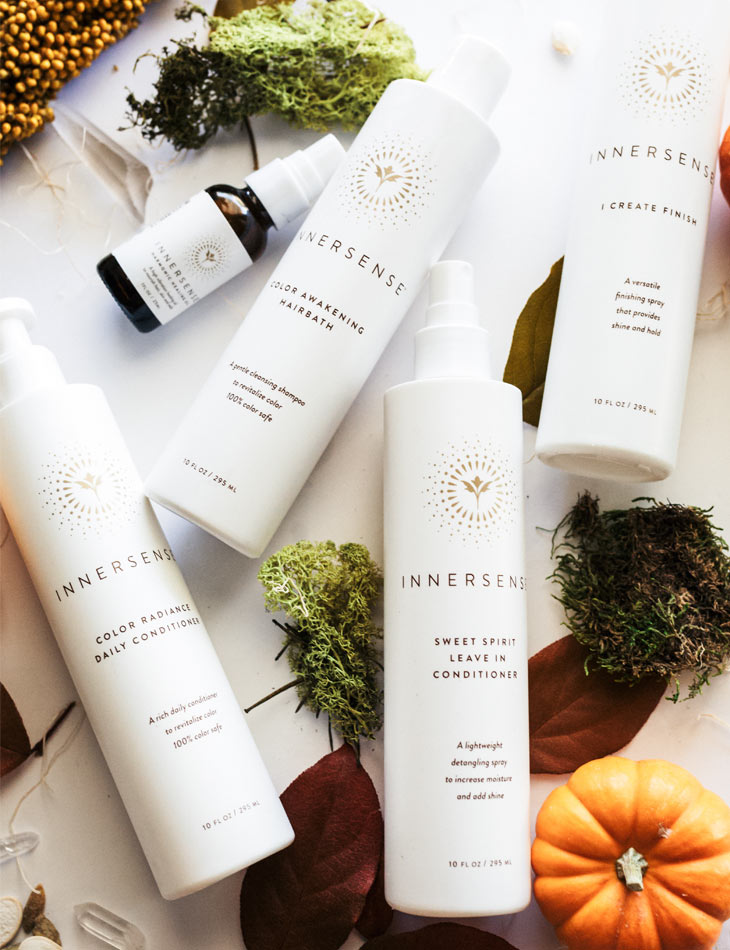 Tools
Another place to invest your money in high cost items in your High Low Hair Routine are your hair tools. Get the best hair dryer and diffuser within your budget, that you can afford. I've got a post on The Best Hairdryers & Diffusers for Curly Hair. The Shark Hairdryer and diffuser attachment is a great (somewhat affordable for some) dupe for the expensive Dyson. I only got it a few months ago, so the Shark dryer doesn't feature in that blog post.
But I swear by the Lanai BLO hairdryer and the Diva Pro Universal XXL Diffuser. It's my favourite hair dryer, and the absolute best diffuser on the market. Both really well priced, although you have to purchase them separately. The Lanai BLO and Diva Pro Diffuser is the most affordable option, and it's well made so will last you years. Together, they work out at almost half the price of the Shark and a third of the cost of the Dyson!
Money Saving Tip: If you can't afford a new hair dryer right now, you can purchase a universal diffuser that fits the one you might already have. Or wait until Amazon Prime Deals, Black Friday, Cyber Monday, Birthdays and Christmas.
High Cost Product Recommendations
In The High Low Hair Routine, you want to invest in a good clarifying shampoo (although there are budget options here too). A shampoo, conditioner and (if needed) a protein treatment. Here are some brands with good quality products, made using good quality ingredients, that you can have confidence spending your money on. Simply choose the shampoo and conditioner that best suits your hair needs.
Money Saving Tip: Unless you're specifically looking for something with protein in it, don't spend your money on hair masks or deep conditioners. Simply leave your conditioner in your hair for longer, and/or use a thermal heat cap to boost the benefits of your conditioner. If you are looking for something with protein in it, then you can use a protein-rich hair mask or deep conditioner, as your regular conditioner. Just don't use as much or leave it in your hair as long as you would if you were deep conditioning.
Affordable Alternatives
Even in a High Low Hair Routine, I can still find more affordable brands for the high cost recommendations. They are still made using high quality ingredients, and some of them contain protein too – which is hard to find in budget or affordable products. They just might not be quite as concentrated formulas as the brands listed above.
Low Cost = Styling Products & Accessories
Your low cost styling products are all about what kind of look you want to achieve. These are also the products you'll use the most and go through the quickest. But as they are low cost, it won't break the bank to repurchase them every few months.
Especially if you buy them in multi packs, on sale or using my discount code. When you choose low cost styling products in a High Low Hair Routine, you can have a few different styling products to give you multiple looks depending on what look you're going for.
Styling Combo's
For most people with wavy and curly hair, you need something to enhance and define the curl, such as a serum, mousse or foam. And something to hold it – usually a gel.
Although you can get amazing one-and-done styling products – usually a custard or creamy gels. For most people, two products work best, and give the best results with shine, frizz-free definition and long-lasting hold.
Want more definition, shine and hold? Do my LMG Styling Method. What about something smooth and sleek with super hard hold? A serum followed by a hard hold gel. How about lots of body, volume and texture? Go for a foam and add your favourite gel on top to give you some hold.
Or if you want something super quick, easy and simple with minimum effort, use a gel or a custard – which is a mixture between a serum, a cream and a gel – but usually much more lightweight.
Mousse
A mousse is a styling genie! If you're just starting out on your healthy hair journey, and you want something simple and super affordable to style your hair: start with a mousse! Pantene Defined Curls Mousse or Herbal Essence Totally Twisted Mousse are the ones I use and recommend. A mousse can be anything you want it to be in your styling or refreshing routine.
A mousse (which is different to a foam) enhances and defines waves and curls, gives shine, reduces frizz and if you use enough, can give long-lasting hold too. You can use it on its own, or pair it with any other styling product.
It's so versatile and incredibly easy to use, suitable for all hair types. Yes – it will give you crispy, crunchy, wet-looking waves and curls. But you just have to scrunch out the protective cast or "crunch" from your hair, once it's fully dry.
Accessories
You can also save money on accessories. Yes, you can get a Puff Cuff – CURLMAVEN for 15% off. And you can get a beautiful Silke London Hair Turban and Slip Silk pillowcase – CURLMAVEN for 20% off at LOOKFANTASTIC. And yes they will make a difference, reducing frizz, breakage and dryness.
But, if you're just starting out or budget is an issue – save your money here for now. Use any hair tie or scrunchie you have to tie your hair up – it doesn't have to be silk. And use a satin or silk scarf you may have to protect your hair at night, or a Buff. Read this post for lots of different ways you can protect your hair at night.
Low Cost Product Recommendations
In The High Low Hair Routine, here's where you save money: on your styling products. Often meaning you can mix and match, or have several at a time to achieve different looks with your wavy and curly hair.
If you were to get a leave in conditioner, mousse, foam and gel from this list. The total cost could be less than £20! Here are some of my favourite low cost styling products: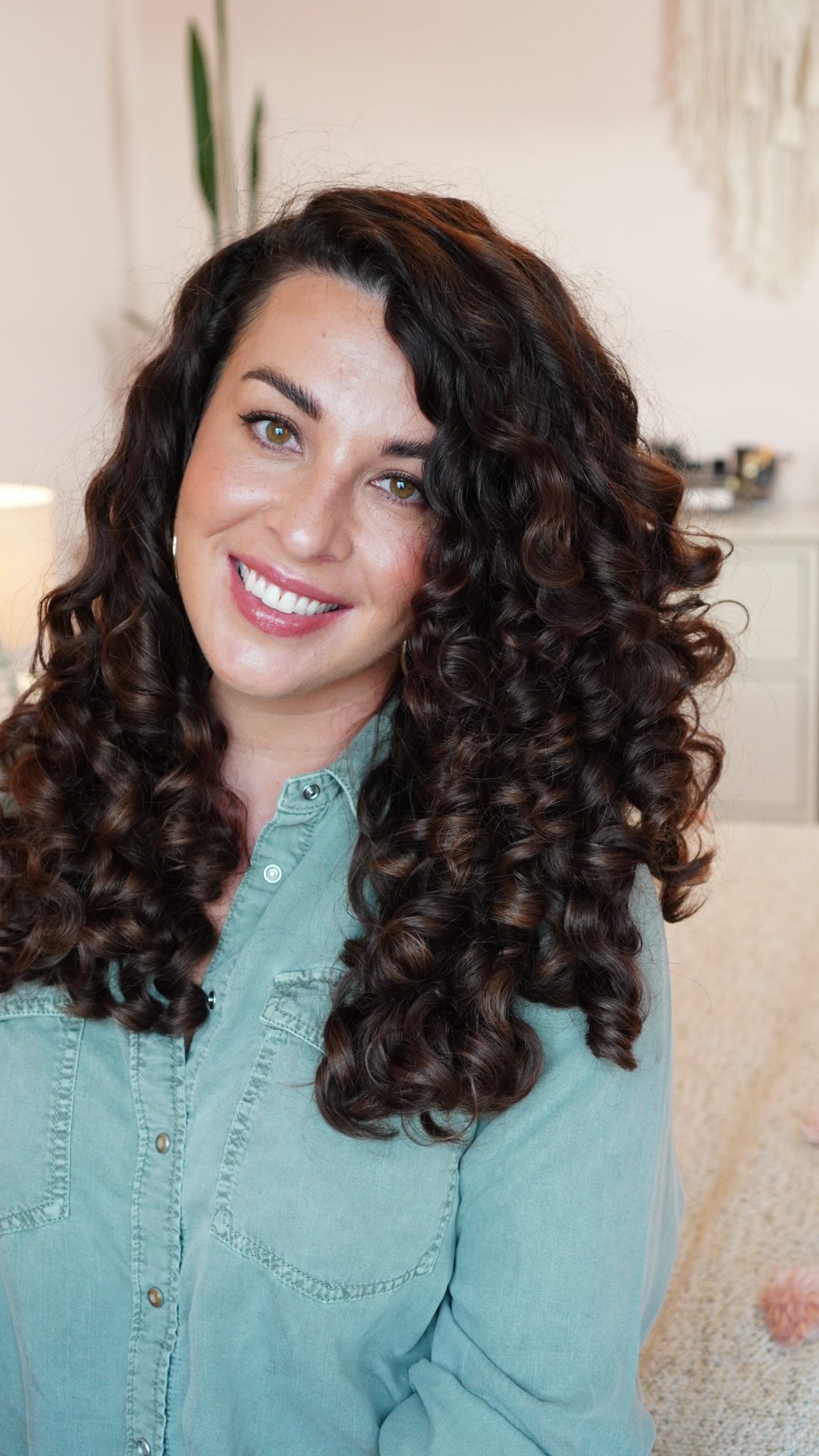 How to put it all together
Once you've got your products, read my Washday Workbook for all my best tips, tricks and techniques to get the best results from your products on washday. It features many of the tips and advice I give in my Curl Clinics. It's all about trial and error; patience, persistence and consistency.
You need to try a product for at least 2-3 weeks to know if it's making a difference or working for your hair. And that's just to see any signs of improvement! It takes 4-6 weeks or sometimes more, to see more long-lasting improvement from a hair routine. Depending on how healthy/damaged your hair is. You simply cannot tell from one wash day! But most importantly, if you want consistent results, you have to have a consistent routine!
---
So that's The High Low Hair Routine by Curl Maven. What do you think? Have I introduced you to any new high cost or low cost products that you want to try? Are there any budget-friendly products or affordable brands I haven't mentioned, but you have found work really well for your hair? Let me know in the comments below.
Make sure you subscribe to the Curl Maven Collective Newsletter for exclusive giveaways and offers, new content, products and services. Follow me on Pinterest, Instagram and subscribe to my YouTube channel for more tips, advice and tutorials.
feeling overwhelmed + don't know where to start?
Book a Curl Clinic Consultation
Gratitude + Support
If you found this article or any of my content helpful and would like to show your Gratitude + Support, you can click here to make a donation. I'm so incredibly thankful and grateful to everyone who supports me, my content and my platform. Thank you!
*This article may contain some gifted items and affiliated links and discount codes. This doesn't effect my opinion or the way in which I write about products featured on this site.