Here's my Curl Maven Step by Step Washday Routine, a checklist of simple tips and actionable steps for washday success. Suitable for any hair type, curl pattern or length. Whether you've got straight, wavy or curly hair, an adult or a child. This Step by Step Washday Routine will give you the simple tips that work with whatever products you're using. It's often these incredibly simple, small things that we don't even think about or realise, that can make such a huge difference to a successful washday.
Building a washday routine using good quality products, made using good quality ingredients is great. And it's what I recommend, you can see my favourite products in this post. But you can have really great products, and still not get the results you'd hoped for. If you're not using the right techniques, or following simple tips like the ones in this Step by Step Washday Routine, as part of my Curl Maven Method. These simple tips will help to get the best results out of your products, and techniques, for washday success, EVERY TIME!
What Makes a Washday Successful?
I recently asked on Instagram, "what do you define as a successful washday?" I got almost 150 answers, and popular answers were volume and minimal frizz. By far the most popular definition of a successful washday was definition, and longevity. Most people want definition, volume and minimal frizz. But what makes a washday really successful is when those results LAST! And last into day two, and day three, with minimal or no refreshing in between.
YES! YES! YES!, to all of the above! That's exactly how I define a successful washday too. It's why I've put together this Step by Step Washday Routine. Designed to give you: 1. A Clean and Healthy Scalp. 2. Hydration. 3. Definition. 4. Minimal Frizz. 5. Volume. 6. Consistent Results and 7. Long-Lasting Results. The last two come with time, practice, patience and consistency.
How Long Until I See Results?
How quickly you see results from following the tips in this Step by Step Washday Routine depends a lot on how healthy or damaged your hair is to begin with. But for most people, you can expect to see signs of improvements after 2-3 weeks of consistently following the same routine, using the same products and techniques. But you should see more longer-lasting results, that still look good on day two and three – without refreshing, from 4-6 or even 8 weeks. The more damaged your hair – from heat, chemical or colour – is to begin with, the longer it takes to see those long-lasting results.
If you want consistent results, you must have a consistent routine.
Consistency!
Consistency is key! It's what frustrates so many people and is often why people give up on their wavy or curly hair journey. Never knowing what way your hair is going to look from one washday to the next, and all the days in between. If you want consistent results, you have to have a consistent routine. The best routine, is the one you're going to follow, consistently. And for most people, that's a simple routine.
If you're confused about what products to use, or how to put a routine together to suit your hair, you can read more about how to build a curly hair routine here. Or you can book in for a 1:1 Curl Clinic, where I put together a recommended product and technique routine. It's specifically designed and tailored to suit to your hair, and help you achieve your hair goals. If that's something you're interested in, click here for more info.
Setting the Foundation
So much (I'd argue almost too much) emphasis, attention and focus is put on styling. But it's what comes before your styling routine that matters and makes the biggest difference to a successful washday. How you cleanse and condition is what fixes problems like dry, frizzy, limp, lifeless waves and curls. Styling products are never going to fix any of those issues. At best they'll act like a band-aid that lasts maybe a day. Which is why so many people experience hair that looks great on wash day, but not so great on the days in between. Your washday routine, what and how you cleanse and condition, sets the foundation for your styling routine. So let's start there, with this simple but effective Step by Step Washday Routine.
Step by Step Washday Routine
For best results, I recommend washing your hair twice a week. Invest your money in good quality products, made using good quality ingredients. Invest your time into your washday, using the tips and techniques in this Step by Step Washday Routine and my Curl Maven Method. Not only will you get much better, more consistent and longer-lasting results. But the health of your hair will also improve. Here's my 11 simple tips and techniques for washday success, every time! With the results only getting better, more consistent, more long-lasting every time!
Turn the temperature down
Hot water can cause damage to the hair, causing frizz, halo-frizz, dry and brittle hair. Ideally, you should be washing your hair at the same temperature as you would bath a baby, luke-warm. A cold-water rinse is great to close down the cuticles of the hair, seal in the products and add shine. But it's kind of pointless if you're then going to use heat to dry it. Even if it's a gentle, medium heat to diffuse. So only do a cold-water rinse if you're going to diffuse on cold air, air dry or towel dry.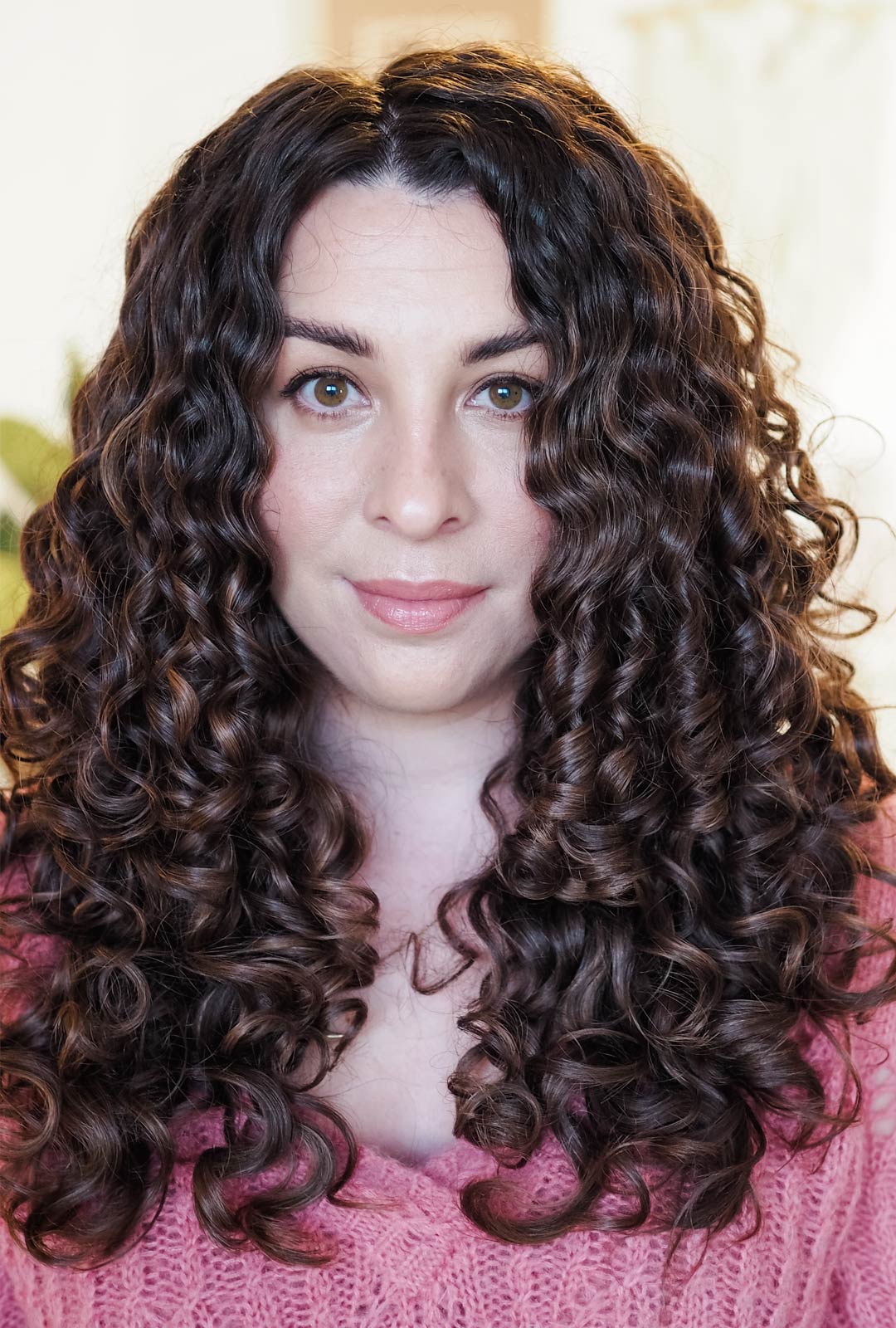 Turn the pressure down
High pressure can cause all the same problems as high heat does: frizzy, dry, brittle hair and a looser curl pattern. But it's also the biggest reason the hair lacks volume, especially at the root. That hot, high pressured water beating down on the top of your head and crown area, then running down the back of your head. It's why most often people have tighter, juicier ringlets and curls underneath. But soft, often dry, frizzy and looser waves on top. So if you can, turn the pressure down on your shower.
Turn your head upside down
Following on from the first two reasons, I recommend turning your hair upside down. Give that top canopy layer of the hair a chance to heal, hydrate and define. I hardly ever wash my hair standing up in the shower, I do it bent over the bathtub, with the shower head in hand. With both the temperature and pressure turned down. To avoid back ache, I stick my bum stuck out like I'm skiing, or you can even do it in the kitchen sink, rather than bending over the bath tub! If these aren't options for you, turn and face the shower, instead of having your back to it. Have the luke-warm, low-pressured water falling in front of you, and cup it up with your hands and gently pour over your head.
This takes time! Think about how many minutes you spend in the shower, how many showers a week. How many years have you been showering and washing your hair like that. YEARS! It's going to take at least 9-12 months for the top canopy of your hair to heal from all those years of damage. Again, you didn't damage your hair overnight, you're not going to heal it over night either.
Use a low-lathering, sulfate-free cleanser
Here's the thing: co-washing doesn't suit everyone. In fact, co-washing actually suits very few people. It can be great at first, to boost the moisture levels in your dry, damaged hair. But long term, continued co-washing leads to over moisturised, frizzy, limp, lifeless hair that loses all definition. And often leads to excess hair shedding on wash day. So I recommend using a low-lathering, sulfate-free cleanser. See my favourite products post or my how to build a curly girl routine post for recommendations.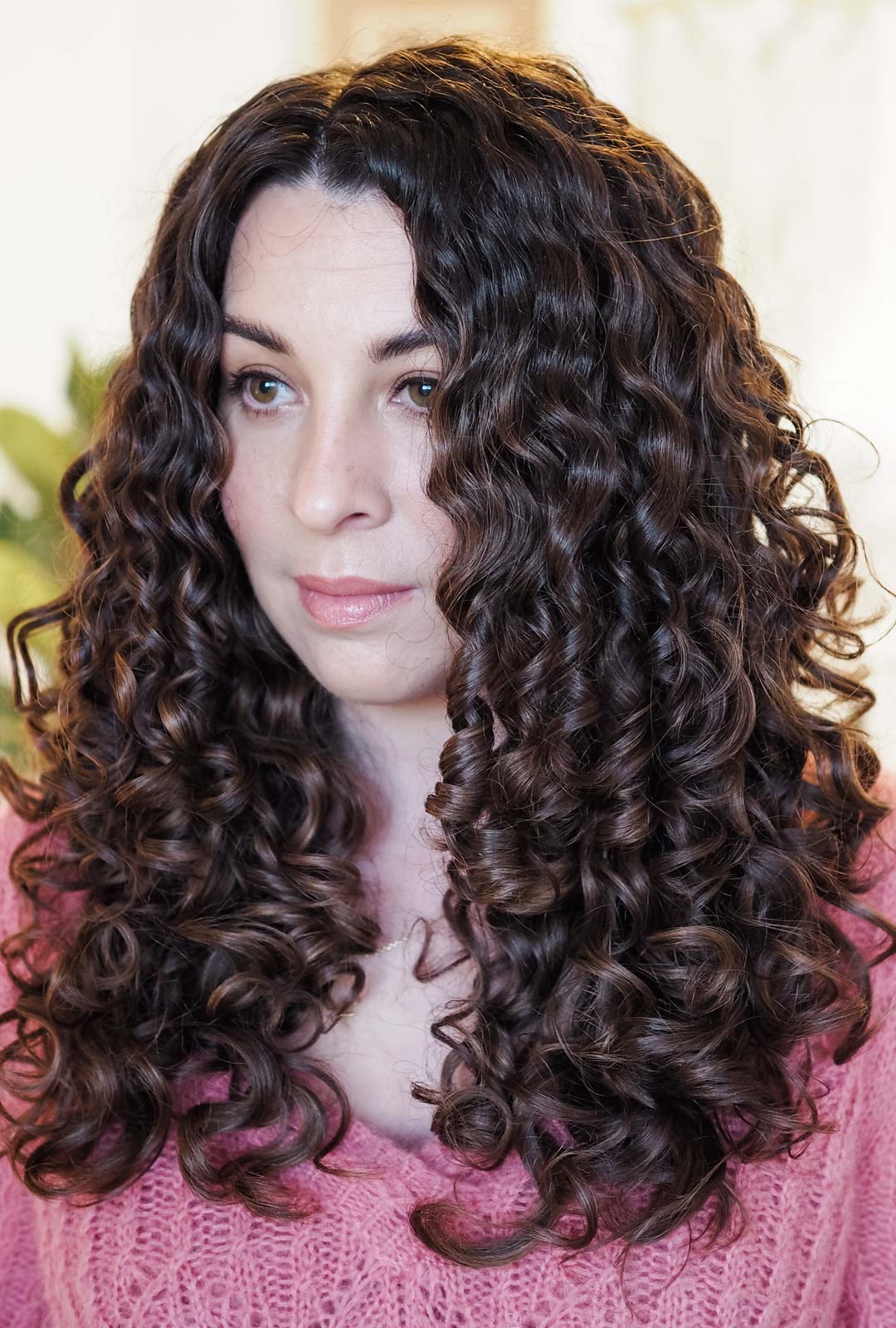 Cleanse from the roots down
Whatever you use to cleanse or "shampoo" your hair, make sure you massage it into your roots and scalp. But once you've done that, continue to gently pull the cleanser through the lengths. You want to cleanse all of your hair. Only washing the roots and letting the rest of your cleanser wash down the hair, is like only washing your shoulders and letting the body wash run down the rest of your body. Wash your hair, all of it. Wash your body, all of it.
If in doubt, add more water. If you think you need more product, add more water! And that goes for cleansing, conditioning and styling!
If in doubt add more water
I cannot stress this enough. If in doubt, add more water. If you think you need more product, add more water. Especially when using products from brands like Bounce Curl, Innersense Organic Beauty and MopTop who all use really high quality ingredients, in highly concentrated formulas. A little goes a long way, it's up to you to add the water to these concentrated products.
Most people are using far too much product, of whatever they're using. Whether it's to cleanse or condition, make sure you apply your products to soaking wet hair. Start with a small amount of product, you can always add more if you need to. But try adding water first, as most often it's not that you don't have enough product. It's that you don't have enough water!
Get 10% off Bounce Curl using code CURLMAVEN at all of the following distributors/online retailers:
Use code CURLMAVEN for 15% off your first order at Innersense Organic Beauty or get 10% off Innersense Organic Beauty using code CURLMAVEN at Curl Warehouse in Canada, The Clean Beauty Edit in Ireland/EU and Kiyo Beauty, or Cult Beauty who ship worldwide for FREE.
Get 10% off MopTop here using code CURLMAVEN.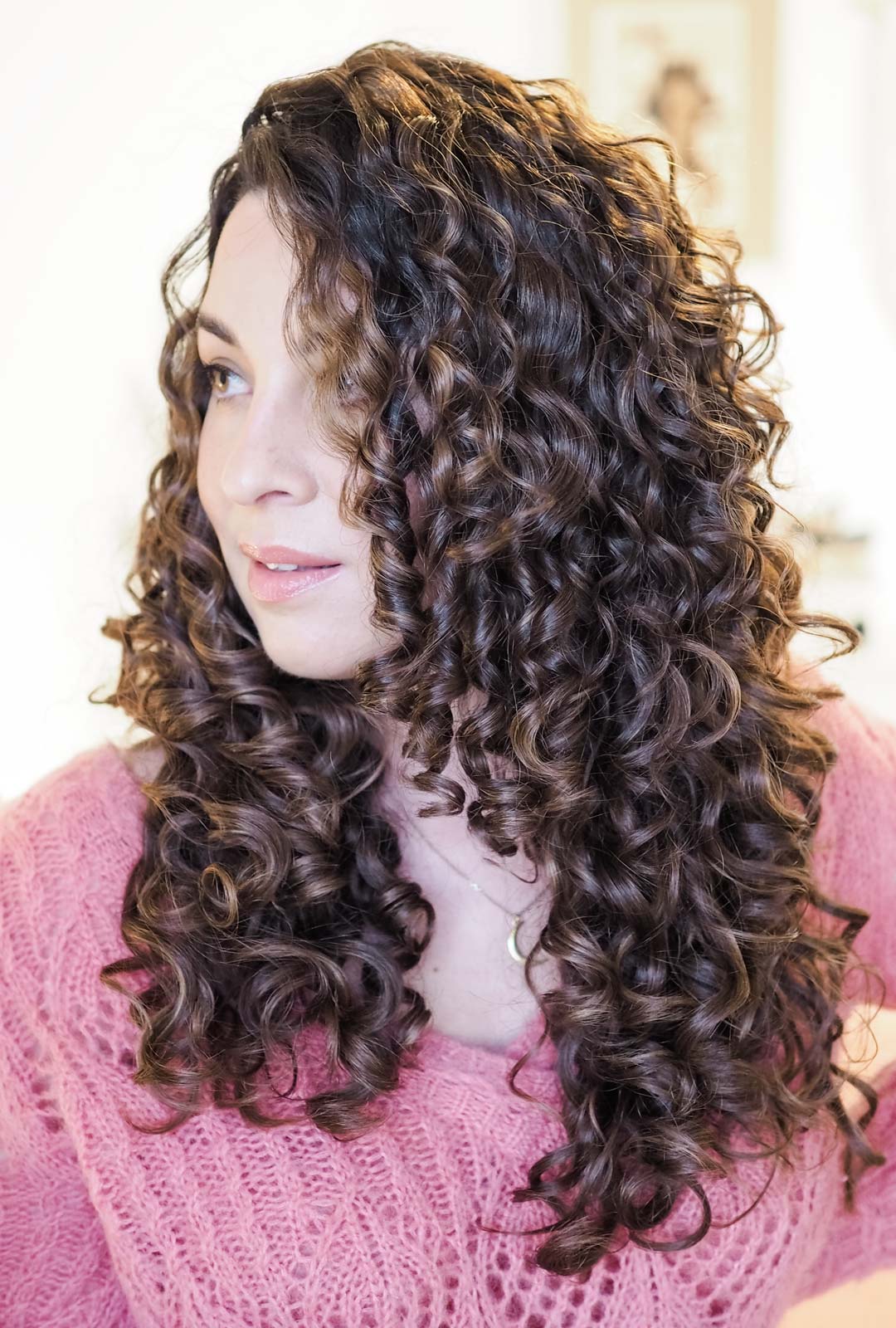 Apply conditioner from the ends up
Cleanse from the roots down. Condition from the ends up. It's really simple, but so many people are applying their conditioner wrong, from the mid-lengths down. With minimal product getting to the ends, which is where the hair actually needs the most conditioner. Nothing at all getting to top half of the hair. And then too much product sitting in the mid-lengths. Weighing down the hair, not only reducing volume at the root, but smooth, hydrated definition at the ends too.
Adjust the amount of conditioner you use to suit the length and thickness of your hair. Apply your conditioner from the ends up, gradually working your way upwards. And take it all the way up to about an inch or two away from the roots. By the time you get up there, no matter what length your hair is, there's not much product left on your hands. This way of applying your conditioner, ensures that the parts of your hair which need the most, are getting the most.
Use a paddle brush to detangle and define
Unlike the curly girl method, in the Curl Maven Method, not only can you use a brush, I actually encourage and recommend it! Admittedly, I only use and recommend a cushioned paddle brush, like this one from Denman. CURLMAVEN for 20% off. Once you've applied your conditioner, use a paddle brush to distribute, detangle and define. This technique, this brush, combined with plenty of water, conditioner is a game changer! Especially if you have dry, damaged, knotty or tangled hair, and an absolute must if you have kids!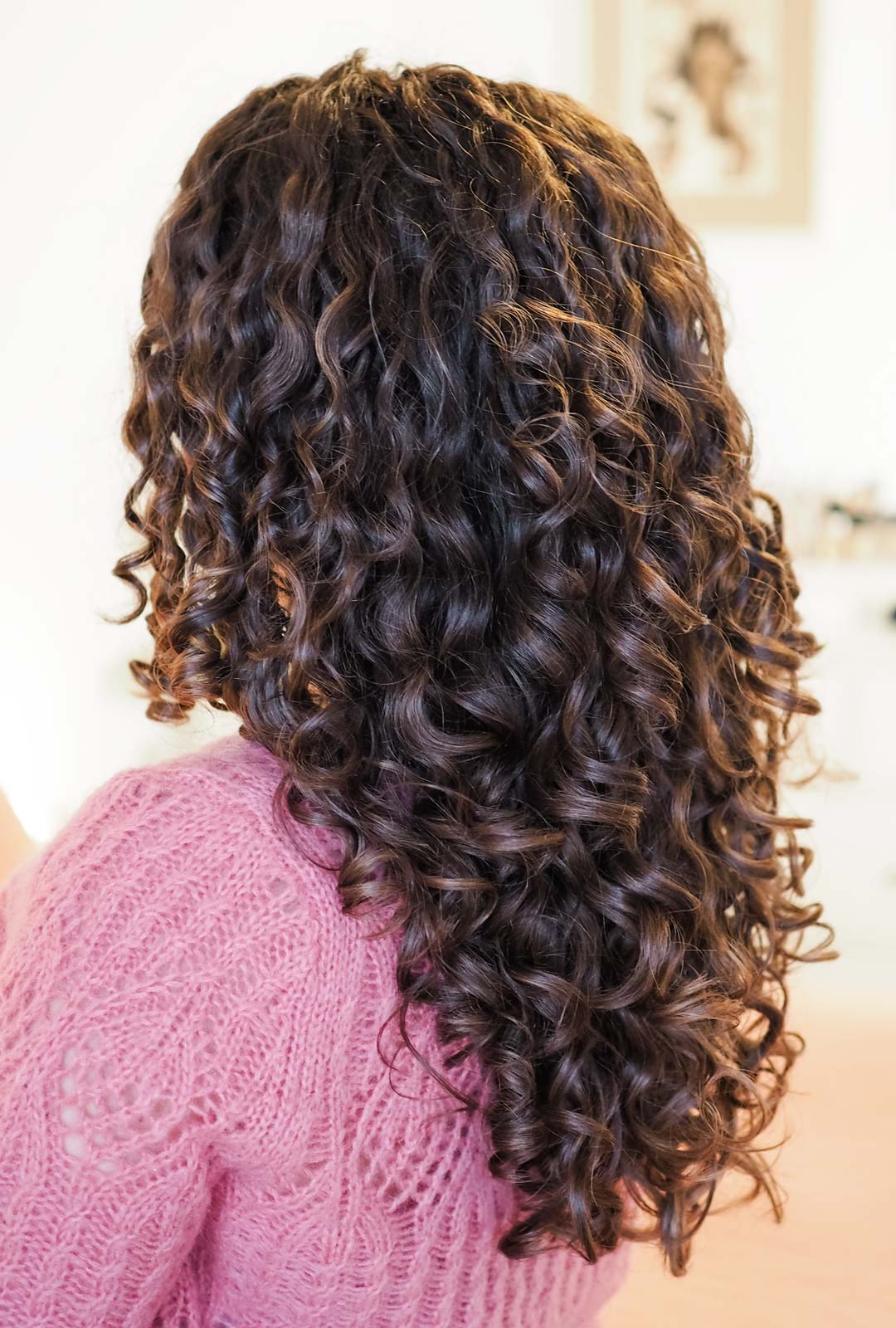 Squish to condish
Once you've detangled and defined, then gently "squish to condish." A technique and term from the curl community where you're cupping and scrunching your hair – gently – to condition. Read this post for other curly girl techniques. Not only are you encouraging and enhancing your natural curl pattern. But you're also helping the hair drink up and absorb the conditioner. You don't have to do it for long, a minute or two is all you need. The key is to be gentle, you want to squish the product into the hair, not squeeze it out. If you've got lots of water or conditioner dripping down your hands, you're doing it too hard.
Only rinse the roots
Not only is this good advice if you're on a budget or trying to cut down on waste, excess products and packaging. But especially if you've invested in a good quality conditioner, don't rinse it all down the drain! Keep some of that goodness in the hair by only rinsing the roots. A quick loop around the hair line with a jug or shower head, or a handful of water gently poured over the head.
Let the residual water run through the hair until what comes out the ends is a milky colour and consistency. The dryer your hair, rinse with less water so what comes out the ends is more opaque. The softer and silkier the hair, rinse with more water so it's only a light milky colour coming out the ends. But this is the best and most effective way to keep the hair hydrated and moisturized until your next wash day, without weighing it down.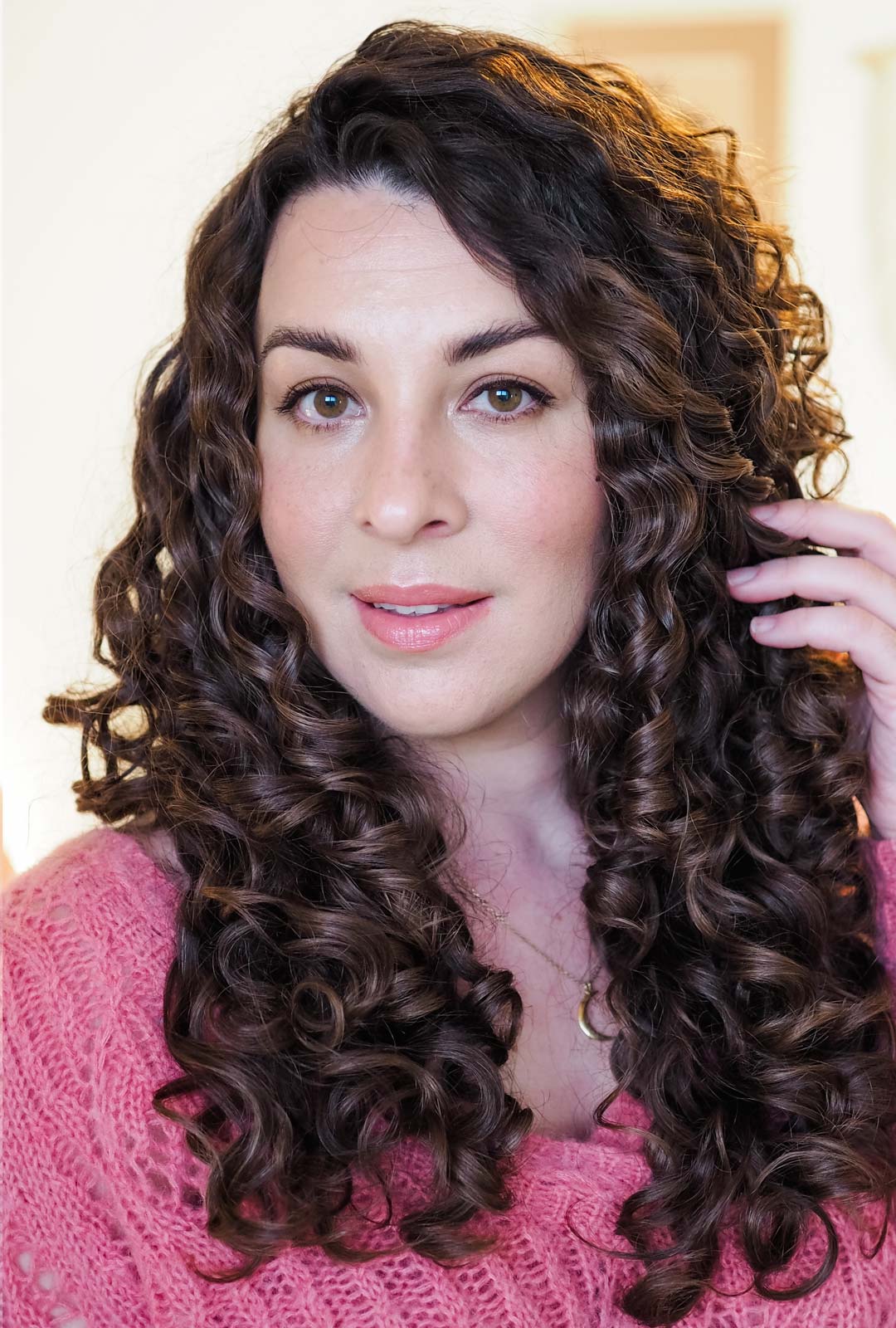 Squeeze, don't twist!
Once you've done my signature rinsing technique with your conditioner, squeeze the excess dripping wet water out of your hair. Don't twist the hair tight to remove the water. Otherwise you're pulling, stretching and twisting all the curl pattern and definition out of your hair that you just spent the last couple of minutes squishing to condish. Either gently scrunch and squeeze the excess water out of the hair in a cupping motion. Or squeeze it out, one hand over the other, down the hair from the roots to the ends. Now your hair is cleansed, hydrated, moisturized and perfectly prepped for styling! Wet, but not dripping, soaking wet.
---
So there you have it, my Step by Step Washday Routine with simple tips and techniques to achieve washday success and hydrated, frizz-free, long-lasting definition and volume. The Curl Maven Method, my tips and techniques work, consistently!
Make sure you subscribe to the Curl Maven Collective Newsletter for exclusive giveaways and offers, new content, products and services. Follow me on Pinterest, Instagram and subscribe to my YouTube channel for more tips, advice and tutorials.
feeling overwhelmed + don't know where to start?
Book a Curl Clinic Consultation
Gratitude + Support
If you found this article or any of my content helpful and would like to show your Gratitude + Support, you can click here to make a donation. I'm so incredibly thankful and grateful to everyone who supports me, my content and my platform. Thank you!
*This article may contain some gifted items and affiliated links and discount codes. This doesn't effect my opinion or the way in which I write about products featured on this site.