I've been using Jessicurl products for over a year now. So I figured it was about time I did a Jessicurl review of their amazing products, and what to buy. So if you've been curious about Jessicurl, or wondering if the hype around their products is real, then keep reading!
Jessicurl sent me their products to try over a year ago, and at first I was pretty skeptical. They didn't look or feel like any curl girl products I'd used before. But they've now become my favourite brand of products, and the gold standard that I measure all other products to. Over the past year, I've filmed a few times for national television in Ireland. And of course, I wanted my curls to look their best.
I found myself reaching for a full line of Jessicurl products on wash day, because I know they work amazing on my hair, and give me consistent results every time. My best curls over the past year, have almost always been courtesy of Jessicurl! If you're in the US, get 10% off at the Jessicurl website using code CURLMAVEN at checkout. If you're in the UK/EU, you can purchase Jessicurl at Kiyo Beauty and use code CURLMAVEN at checkout for 10% off your order.
Highly Recommended
A couple of things to note before we get started. Jessicurl products, formulas, textures and consistencies are like nothing else I've tried. Don't be put off, you just need to have an open mind when you first use them. They're botanical, plant-based products. Which is what Lorraine Massey recommends in her Curly Girl Handbook when looking for products for curly hair.
Although she's not personally endorsed Jessicurl products as far as I'm aware. Scott Musgrave from The Map Method is a huge fan of Jessicurl though. They're vegan, gluten-free and cruelty-free. The Jessicurl website is full of information, tips and tricks, and videos. They also send out helpful information leaflets with orders.
Formula + Fragrance
Jessicurl formulas are quite concentrated, so you don't need a lot to get great results. If you think you need more product, add more water instead. Don't be put off by the oils in the ingredients lists. They're good quality, and formulated in a way that won't build up, dehydrate, dry out, weigh down, over-moisturize or damage your hair.
All of their products are protein-free, and most of them are glycerin-free too. Making them ideal products if you experience very humid weather, or have extremely low or high dew points. Read this post about glycerin, humectants and humidity. And finally, all their products are available in three scents, all of which I've tried: fragrance-free, citrus lavender and island fantasy – my personal favourite.
F R E E | s t u f f
Did you know Jessicurl offer FREE samples??? Amazing, right?! They also do FREE shipping on the 15th of every month. If you're in the UK/EU, you can purchase Jessicurl at Kiyo Beauty.
5 Reasons why I love Jessicurl so much!
There are a few reasons why Jessicurl has become my favourite brand of curly girl products since I started my journey over two years ago.
1. Jessicurl is the first brand of products where I can use a complete range of wash and style products from one brand, without having to mix and match from other brands. I'd love a mousse and a protein deep conditioner, but if I could only use one brand for the rest of my life, Jessicurl would be it. And that's a big statement to make!
2. Almost all of my favourite Jessicurl products are glycerin-free. Which is perfect for the humid weather and extreme dew points we experience throughout the year in Ireland.
3. Jessicurl is one of only two brands of products I've tried that doesn't lead to my hair being over-moisturized after long-term use. My hair retains moisture really well, almost too well. I often struggle to maintain the perfect protein moisture balance. A lot of products, although great at the beginning, are often too moisturizing for my hair after a while. Although Jessicurl products are protein-free, they are formulated in a way that delivers the perfect amount of moisture, without leading to over-moisturization.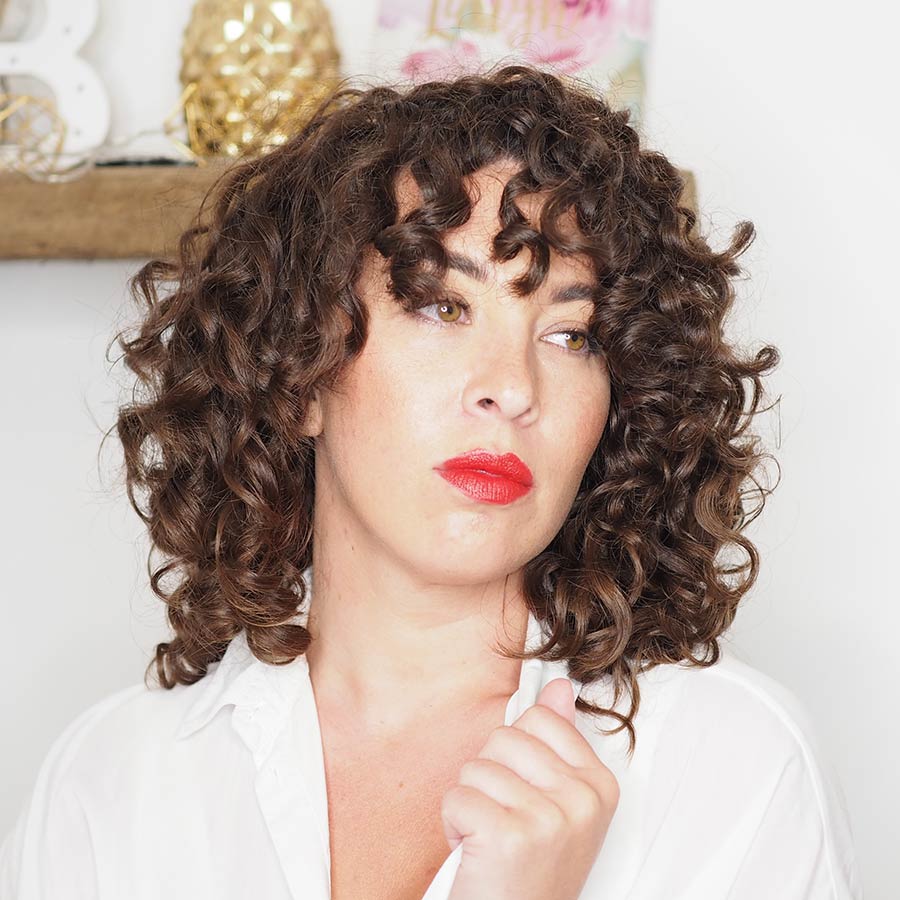 4. Consistency! Using Jessicurl takes all the guess work, experimenting and gambling out of my wash days. Which for a busy, single mom is priceless! I know I can wash and style my hair with confidence, without having to check weather apps, dew points or worry what way my hair is going to turn out. I know I'll get predictable, consistent results every time. These products work for my hair. That's why they're my go-to when I need a stress-free, frizz-free, beautiful, defined curls. Whether that's for an event, national tv, or just a regular wash day when I've things to do that day or know I've got a busy week ahead.
5. Probably my favourite thing about using Jessicurl products: I never have to refresh! I can go 7 days between washes, and once I'm protecting my curls at night, I don't have to refresh. If I have any unruly curls, I'll run some Rockin' Ringlets over them, scrunch them up and that's it! Less than 30 seconds. I've got a refresh highlight on Instagram if you want to check it out. But being able to reduce wash days, and refreshes without looking like I've been dragged through a hedge backwards makes such a difference to my week.
Review | What to Buy
If you've checked out Jessicurl before, you'll know they have quite a lot of products, which can be confusing sometimes. Especially if you're at the start of your curly journey and haven't quite nailed down a routine, or discovered what works best for your hair. Check out this handy chart to see what products will suit your hair type best. Instead of doing a full review across all their products, I'm going to give mini-reviews of the products I recommend buying. Let me know in the comments below if you like these kind of posts, and would like me to do more reviews. It really helps me know the kind of content you want from me.
Hair Cleansing Cream
First up is Jessicurl Hair Cleansing Cream. To me, this is somewhere between a cleansing co-wash, and a low poo. It's lightweight, yet moisturising with a very small amount of lather – but not enough to dry my hair out. My hair, roots and scalp feel clean, but not stripped. I haven't tried the Gentle Lather Shampoo, as I didn't feel the need to, so I can't compare it with the Hair Cleansing Cream, sorry.
Aloeba Daily Conditioner
This is extremely lightweight, and perfect for when my hair is feeling over-moisturized. I love Aloeba Daily Conditioner as a leave-in conditioner too. If your hair gets really easily weighed down, or is extremely lightweight and fine, then this conditioner is for you, as it's the perfect amount of weightless hydration and moisture.
Too Shea! Extra Moisturizing Conditioner
At first, I was so skeptical and hesitant about Too Shea! Conditioner in particular, because of the shea butter – and it's third on the ingredient list! But, this product is proof that quality ingredients can be used in products without weighing the hair down. Jessicurl says it's "extra moisturizing." For me, I find it the perfect amount of moisture, not particularly "extra moisturizing." I can think of other products which are more moisturizing, but this is the perfect amount of moisture for my hair. If it feels really dry and thirsty, which is rare, I'll mix this conditioner with the Jessicurl Deep Conditioning Treatment.
Deep Conditioning Treatment
My favourite protein-free deep conditioner. I just wish it came in different packaging. The formula is quite thick, so it's hard to squeeze out of a tube, especially if you're in the shower and have wet hands. Combined with my Curly Cailín Thermal Heat Cap, this Deep Conditioning Treatment works wonders for dry, frizzy, thirsty curls that need hydration, moisture and some TLC.
Jessicurl Styling Products
My favourite styling product combo, across almost all brands of products, is a mousse, followed by a gel. If my hair is feeling particularly dry, I'll use a leave-in conditioner first. Jessicurl is the first brand of products that gives me amazing, consistent results, without using mousse. I've been using mousse to style my curly hair for 20 years, so that's really saying something! Rockin Ringlets, Awe Inspiraling Spray and Gelebration Spray, all contain glycerin. Confident Coils and Spiralicious Gel are glycerin-free. My favourite line up is Rockin Ringlets, Confident Coils and Spiralicious Gel – perfect for humid Irish weather, with extreme dew points. I only need a little of each.
Rockin' Ringlets Styling Potion
If you've tried Rockin' Ringlets, you'll know it's straight up weird. It looks like muddy, peppery puddle water. A "potion" is a very good way to describe it. It looks dark and murky, but works like magic! It's unlike anything I've ever used, or even seen before. The only thing I could maybe liken it to, is salt sprays for adding grit and texture to achieve boho, beachy waves. So if you're a wavy, with fine hair, you'll love this for adding texture, definition and volume! If you find it too heavy, even though it's very lightweight, try Gelebration Spray instead, which has many of the same ingredients. Both have light hold.
I apply Rockin' Ringlets as my first styling product to soaking wet hair, as a curl enhancer. The salt in it helps to tighten up my curls, and really helps if my hair is feeling over-moisturized! Adding salt to your wash products is a little tip for over-moisturized hair, but I prefer to use well-formulated products instead, and this one is great!
Top Tip: For those fly-away frizzy curls that refuse to clump together, especially after wash days. Run a little Rockin' Ringlets down the curl until the frizz disappears, and then scrunch to encourage curl formation and pattern again. Et voilà!
Confident Coils
I'd describe this as a styling milk. It's not as curl enhancing as Rockin' Ringlets, but it's got more hold. Confident Coils is great if you want to elongate your curls. Perfect for tighter curl patterns that want more length and less bounce, without sacrificing definition or frizz control. I really like this as a one-and-done when I'm on holiday in hot, humid environments. It's glycerin-free, lightweight enough to wear in hot weather, but still has some hold to it.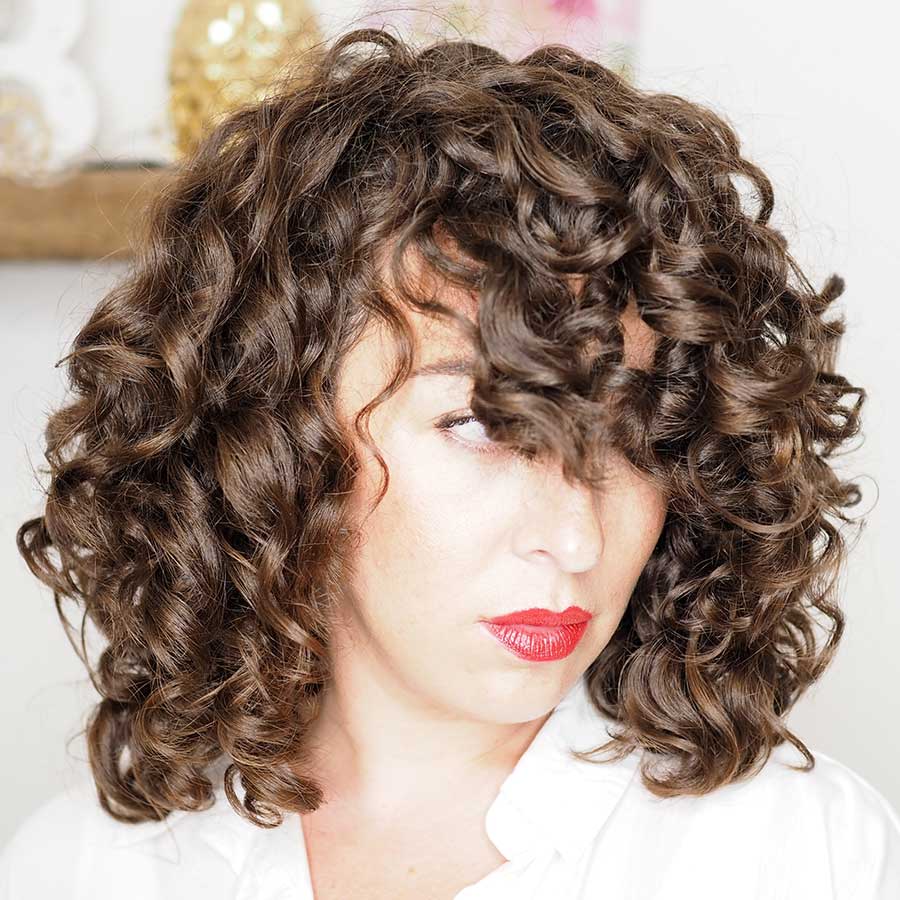 Spiralicious Gel
To me, this is definitely a creme-gel, in texture and consistency. Spiralicious Gel is probably the most stand-out, cult-favourite product from Jessicurl. If you try nothing else from this brand, make sure you try this! Gelebration Spray and Rockin' Ringlets are light hold, Confident Coils is medium hold, and Spiralicious Gel is strong hold.
I love that this gel doesn't flake on me, no matter how much I use. However, what I also love is that you don't have to use a lot. It plays well with other products, both from Jessicurl and other brands. But works well as a one-and-done styling product too.
Great for humid environments, extreme dew points and hot holidays, where you want zero frizz but a lot of hold. I've not found any gel that's like Spiralicious, or even comes close. It can feel a little drying although not flash-drying, when I first apply it to my hair. Which is most likely due to the ethanol alcohol, which is not curly girl friendly. But, it's less than 1%, and even with long-term use, my hair has never felt dry from using this gel, even during the hot, summer months.
So there we go, those are my favourite products from Jessicurl, and why I love this brand so much! I hope you enjoyed this post and found it helpful! Don't forget to avail of those F R E E samples if you want to try before you buy!
Make sure you subscribe to the Curl Maven Collective Newsletter for exclusive giveaways and offers, new content, products and services. Follow me on Pinterest, Instagram and subscribe to my YouTube channel for more tips, advice and tutorials.
feeling overwhelmed + don't know where to start?
Book a Curl Clinic Consultation
Gratitude + Support
If you found this article or any of my content helpful and would like to show your Gratitude + Support, you can click here to make a donation. I'm so incredibly thankful and grateful to everyone who supports me, my content and my platform. Thank you!
*This article may contain some gifted items and affiliated links and discount codes. This doesn't effect my opinion or the way in which I write about products featured on this site.