Here's my Innersense Organic Beauty review and recommendations on what to buy from this increasingly popular brand in the curl community. And of course, I've got a 15% discount on my exclusive Curly Cailín Bundles! I was first introduced to the brand by one of my sisters, and I've been using Innersense products for a year now. I've tried almost the entire range, and some made it into My Favourite Products of 2019. I've got some great tips for maximum volume using a couple of their products too!
AD | This post is jointly sponsored by Innersense Organic Beauty & The Clean Beauty Edit. However, this hasn't influenced my opinion or the way I've written about the brands or products featured in this article. Use code CURLMAVEN for 15% off your first order at Innersense Organic Beauty and 10% off every order at The Clean Beauty Edit in Ireland/EU, who ship worldwide.
Overview
Innersense Organic Beauty are another brand that have nailed their protein moisture balance throughout their line of products. In order to get that balance, you have to pair, or layer, protein with moisture. Although this line of hair care wasn't designed specifically for curly hair, and not all products are CG-friendly. Due to the clean hair care formulas, organic ingredients and attention to both protein and moisture, they are fast becoming popular in the curl community.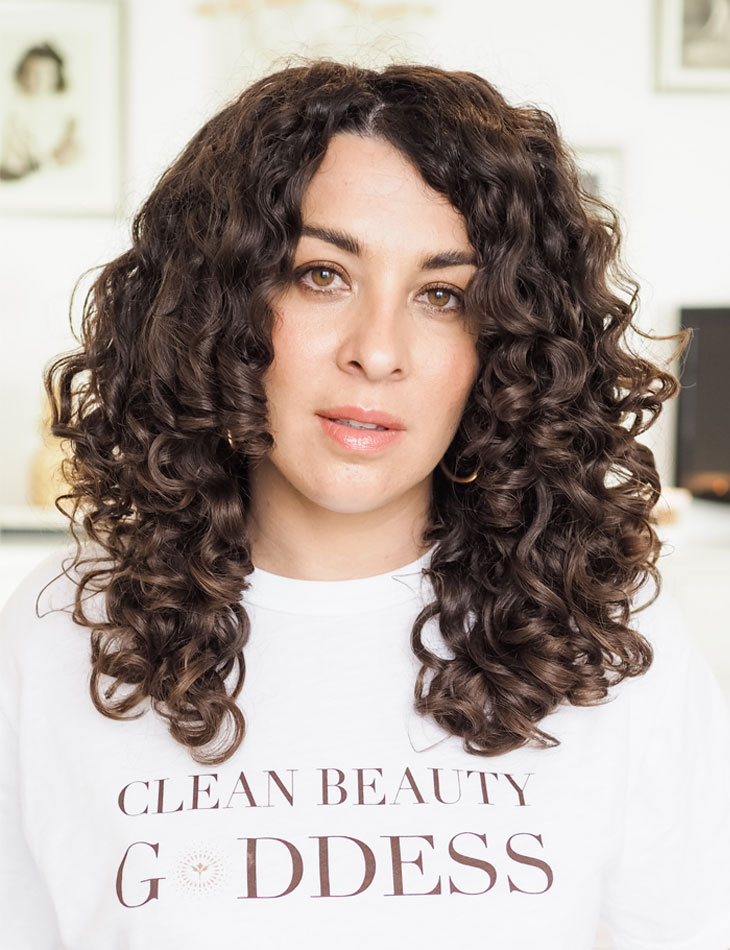 The Pure line contains the most protein. The Hydrating line is probably the best suited to most curly hair types. And their Colour line is specifically designed for colour-treated hair. It's the only line I haven't tried, as my hair is not coloured. Vegan, organic and cruelty free, made using certified organic plant ingredients.
The entire Innersense Organic Beauty range is rated zero on the Think Dirty App. So of course, no parabens, sulfates, silicones, PEG's, synthetic fragrance or harsh chemicals. I always get incredible shine, hydration, definition and bounce when I use Innersense Organic Beauty products.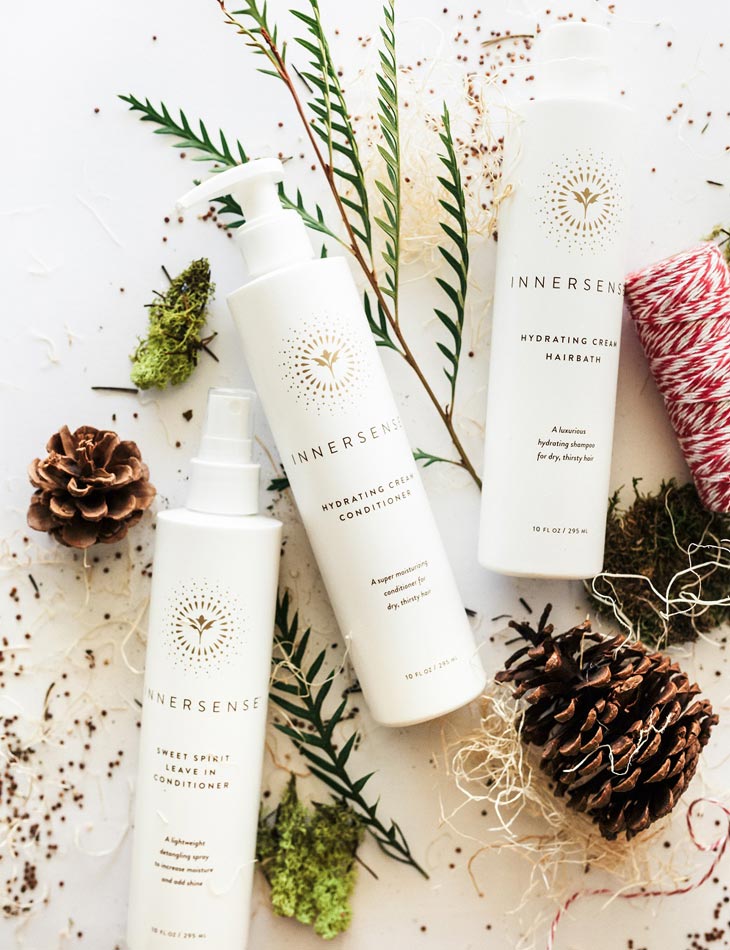 Who are Innersense Organic Beauty + The Clean Beauty Edit?
Innersense Organic Beauty was founded in 2005 by husband and wife duo, Greg and Joanne Starkman. With decades of beauty industry experience behind them, they wanted to develop a line of clean, organic hair care products for stylists and hair salons. Which is why their formulas are so highly concentrated and made using such high quality ingredients. In 2006, they launched the Pure and Color Hairbath (which are low poo's) and Conditioner lines, and Sweet Spirit Leave in Conditioner. Since then, they've added their Hydrating line, and a large range of styling products.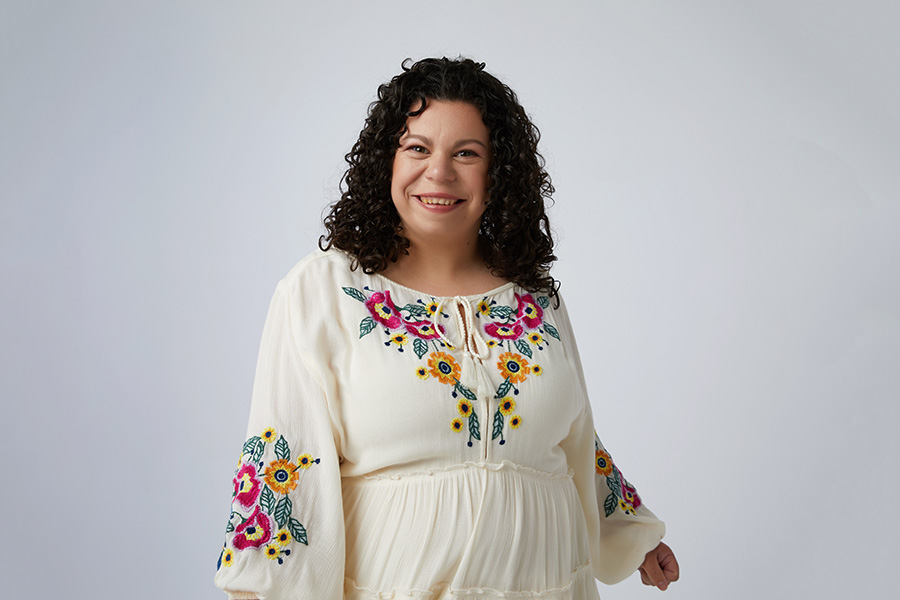 Their daughter, Morgan who has gorgeous curly hair, and is a big part of the brand, was diagnosed with Williams Syndrome as a child. This rare, genetic condition ultimately affects health and intellectual abilities, where 26-28 genes are spontaneously deleted on chromosome #7. You can click here to read more about their story. If you follow Innersense Organic Beauty on Instagram, you'll know Morgan is such a ray of pure sunshine and positivity! If you're reading this Morgan, hey girl! I love your curls and your beautiful smile!
The Clean Beauty Edit is an online beauty store specialising in organic, vegan and natural beauty. They stock some cult-favourite clean beauty brands, such as Innersense Organic Beauty and Ilia Beauty – organic, vegan make up that blends the best of skincare with safe pigments for long lasting, gorgeous results. Juice Beauty – one of the original clean, green beauty brands, creating certified organic, vegan skincare and make up.
The Clean Beauty Edit ship throughout the world! I've got a 10% discount code, CURLMAVEN. So if you live outside the USA, and have wanted to try Innersense products – now you can! So here are my favourite products, what I recommend to buy from Innersense Organic Beauty. Along with reviews of each product mentioned. And of course, an amazing giveaway worth over $700!
Expensive, but Highly Concentrated
I wanted to take a quick minute to talk about the price. Although Innersense Organic Beauty may seem more expensive than many other brands. You're actually getting a lot more bang for your buck. Innersense products were developed for use by stylists in hair salons. So they're highly concentrated, using the highest quality, clean, organic ingredients. You really do only need the smallest amount! They work best when used on soaking wet hair, and using lots of water.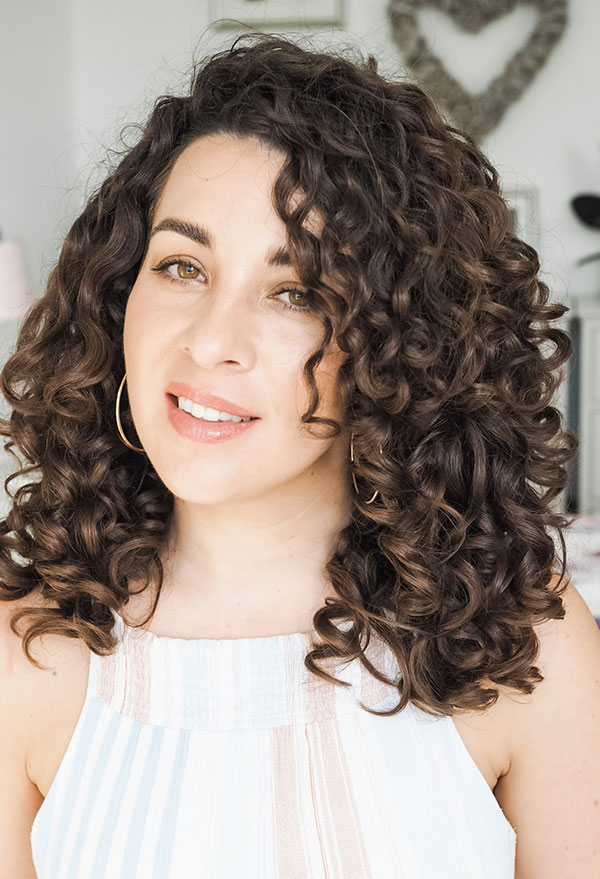 Hairbath Cleansers
There are three "Hairbaths" from Innersense Organic Beauty. All are sulfate-free, low poo cleansers, which mean they lather slightly, but aren't stripping. The Pure Harmony Hairbath has more protein, so may be a little drying for some people's hair. I prefer the Hydrating Cream Hairbath, it still contains protein, its just a little further down the ingredients list. But it's more moisturising without being too rich. It doesn't strip or dry out my hair, and is just the right amount of moisture and protein for my curls. A great cleanser if your hair gets easily tangled and knotty, and it has great slip. Leaving my hair feeling silky smooth, even after rinsing, something which is usually associated with a conditioner.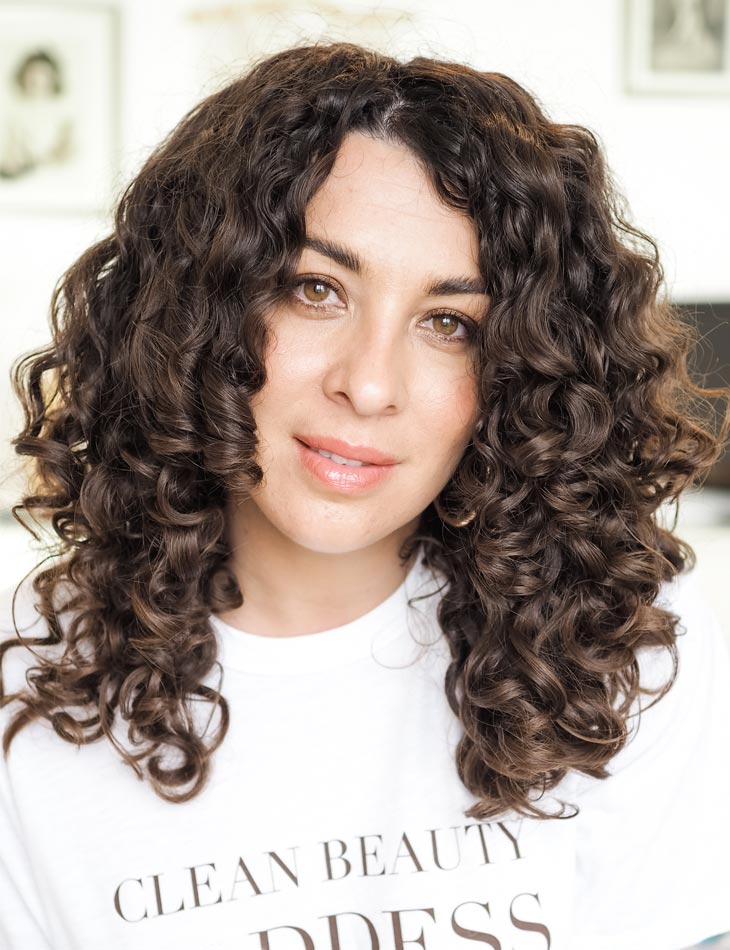 Then there's the Colour Awakening Hairbath, which has a good balance of moisture and protein, specifically for colour-treated hair. However, I see no issues with using the Pure or Hydrating lines for coloured hair. Finally, there's a CG-friendly dry shampoo, called Refresh.
Great for post-gym workouts, greasy roots or days where you want a little extra root lift and volume. The consistency is like a wet foam. So you have to distribute it into your hands before applying it to your hair. If you're outside the US, click here to shop these Innersense products at The Clean Beauty Edit.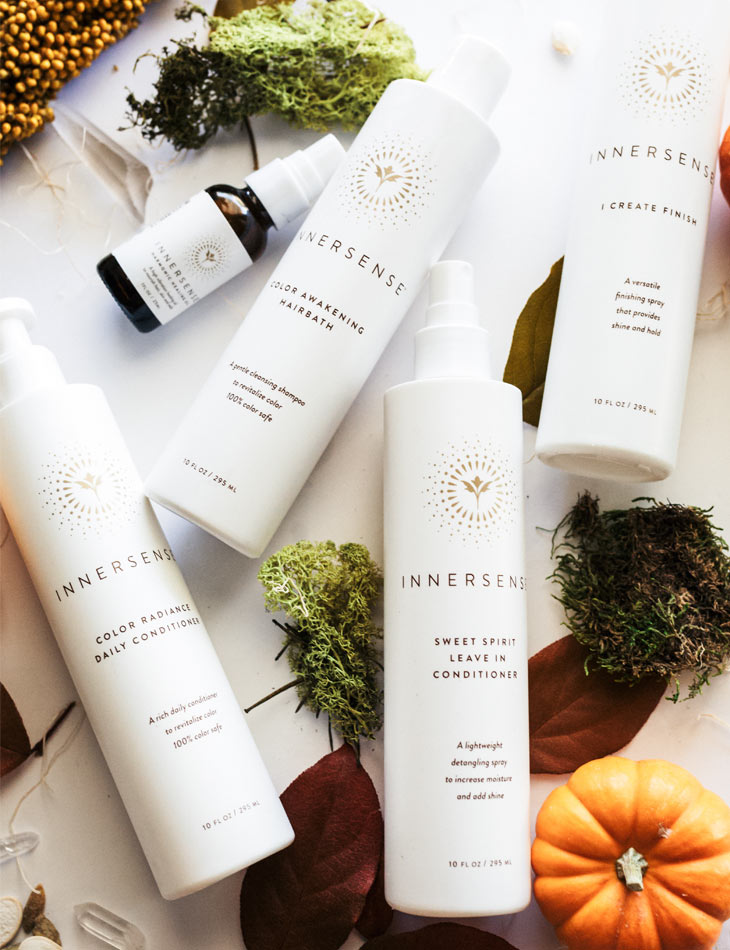 Top Tip for Big Hair + Lots of Volume!
Check out my Full Washday Routine for Maximum Volume video to see all the tricks and techniques I use to achieve big hair, with lots of volume and root lift. Without dealing with a tonne of frizz or sacrificing curl definition. On wash day, I apply Refresh Dry Shampoo to the roots of my hair BEFORE I wash my hair. Really work it in and then let it dry.
I then cleanse, condition and style as normal. Using I Create Volume – if I want really big, Diana Ross style hair! I prefer to use the dry shampoo this way, because I get all the benefits of a dry shampoo, without that thick, powdery feeling in my roots.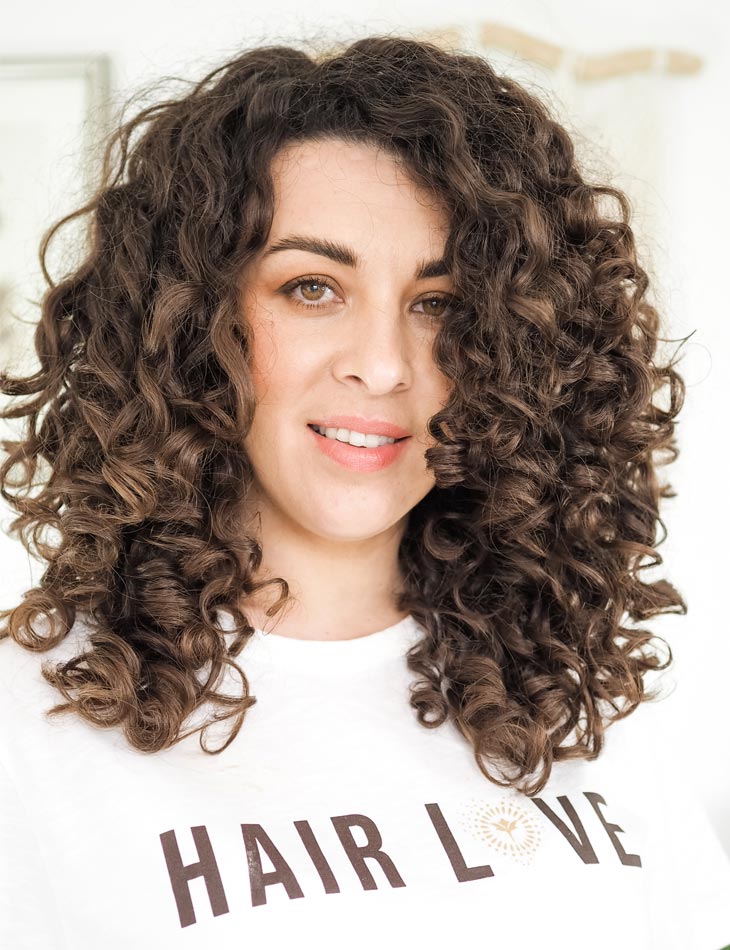 Conditioners
Innersense Organic Beauty have three conditioners, a leave-in conditioner spray and a deep conditioning masque. All of which are CG friendly and have a good protein moisture balance. I switch between the Pure Inspiration Conditioner, which is a light weight conditioner perfect for fine and/or wavy hair, or hair that can get easily over-moisturised. It's got quite a short ingredients list, and a small amount of protein.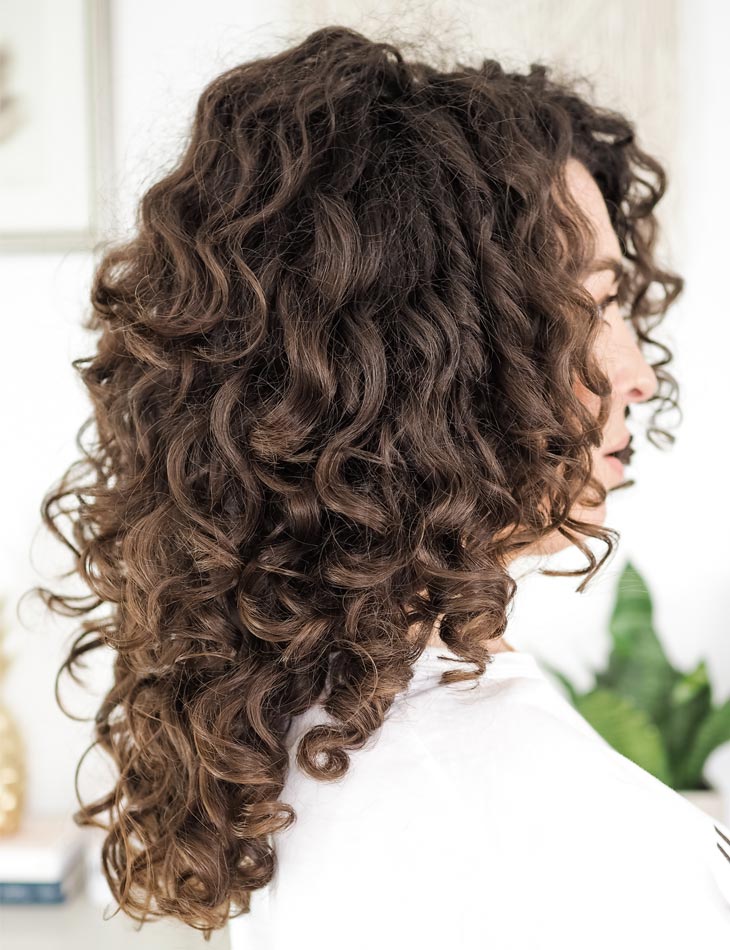 I also like the Hydrating Cream Conditioner, which is more emollient, with a thicker, creamier consistency. Perfect for curly hair that's thicker or more textured. Or if your hair is on the dryer side and needs a good moisture boost. It's got great slip and is one of the best detangling conditioners I've used. If you're outside the US, click here to shop these Innersense products at The Clean Beauty Edit.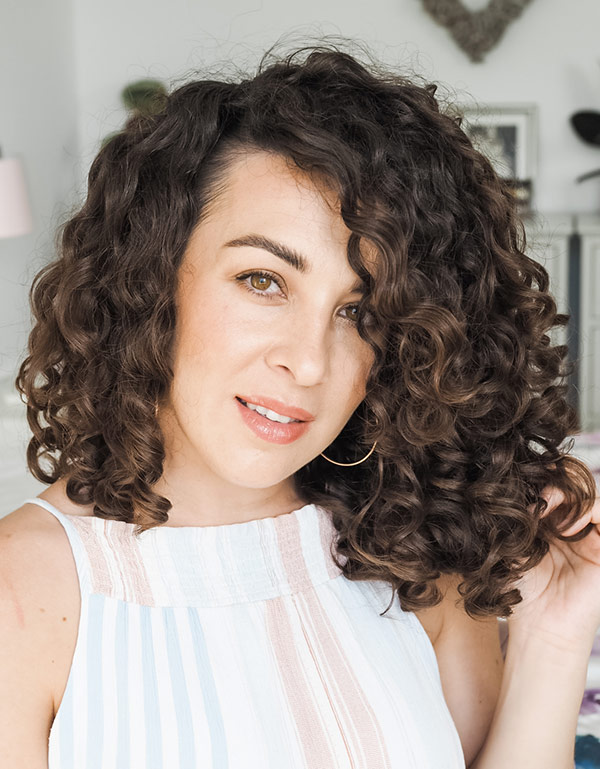 Sweet Spirit Leave In Conditioner
I love the light weight Sweet Spirit Leave In Conditioner. I just wish it came in a pump bottle instead of a spray. Speaking of pumps and sprays, I swap the pump from the conditioners, with the caps from the cleansers. I find the thick consistency of the conditioners work better with the caps than the pumps. Anyway, I prefer to spray the Sweet Spirit Leave In Conditioner into my hand, and then apply it to my hair. But the spray is great when I'm doing my daughter's hair. I dampen it down a little with a spray bottle, then give it a few spritz's of the Sweet Spirit Leave In, then scrunch and style it.
Hydrating Hair Masque – Holy Grail for Hot, Dry Climates!
Innersense Hydrating Hair Masque is an amazing deep conditioning masque to repair, restore and revitalize dry, coarse and/or damaged hair. Perfect for thirsty curly hair, it's not too heavy, despite having lots of oils and extracts. I brought this with me on my three week trip around California last summer. Including a few days in Palm Springs where it was over 107 degree weather (42 degrees celcius).
My curls stayed hydrated, full of definition, bounce and shine, despite being in the middle of a desert! I put it in my soaking wet hair each morning before I headed to the pool. And used it every other wash day – so once a week – in place of my conditioner.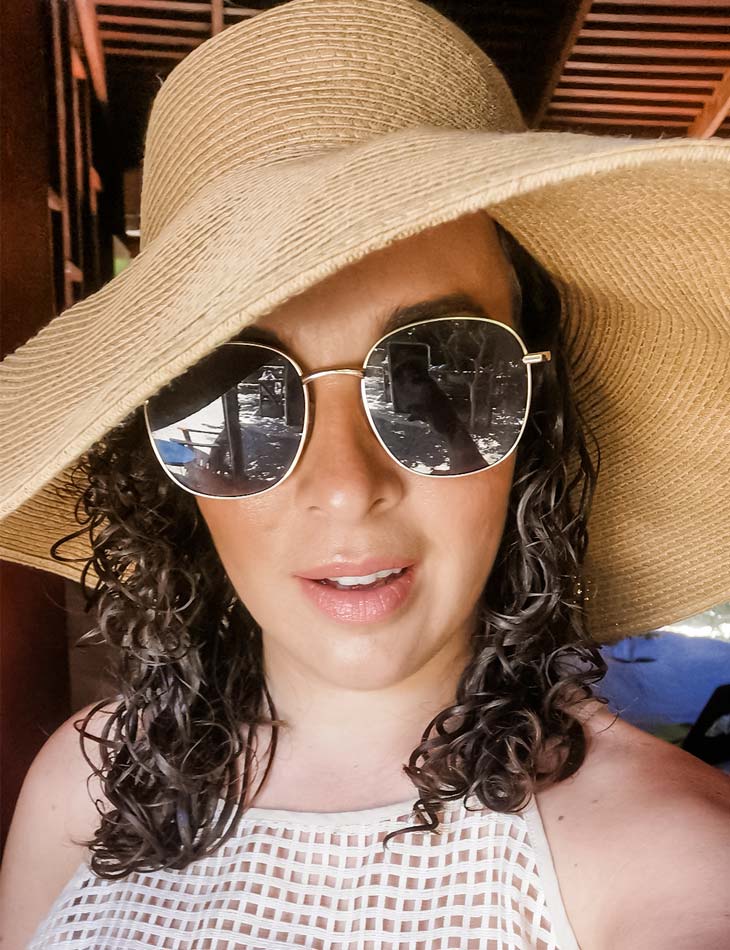 I was expecting my curls to look and feel trashed after three weeks away, in a hot climate and a dry desert during a Californian Summer, and two eleven-hour flights. But the Hydrating Hair Masque saved my curls and my hair was in great shape! I cannot recommend it highly enough, especially for vacations in hot or dry climates. It's so concentrated, you only need a small amount. Work it into soaking wet hair, add more water if needed for more slip and distribution.
Styling Products
Innersense Organic Beauty have expanded their range of styling products over the last few years. Everything is CG friendly, except the Inner Peace Whipped Creme Texturizer as it contains beeswax, listed as the second ingredient. And I Create Finish, as it contains a couple of drying alcohols. I'm going to focus on my favourites from the line, and give a brief review of each. But I think Innersense have the most complete range of styling products within one brand, and some of the best on the market!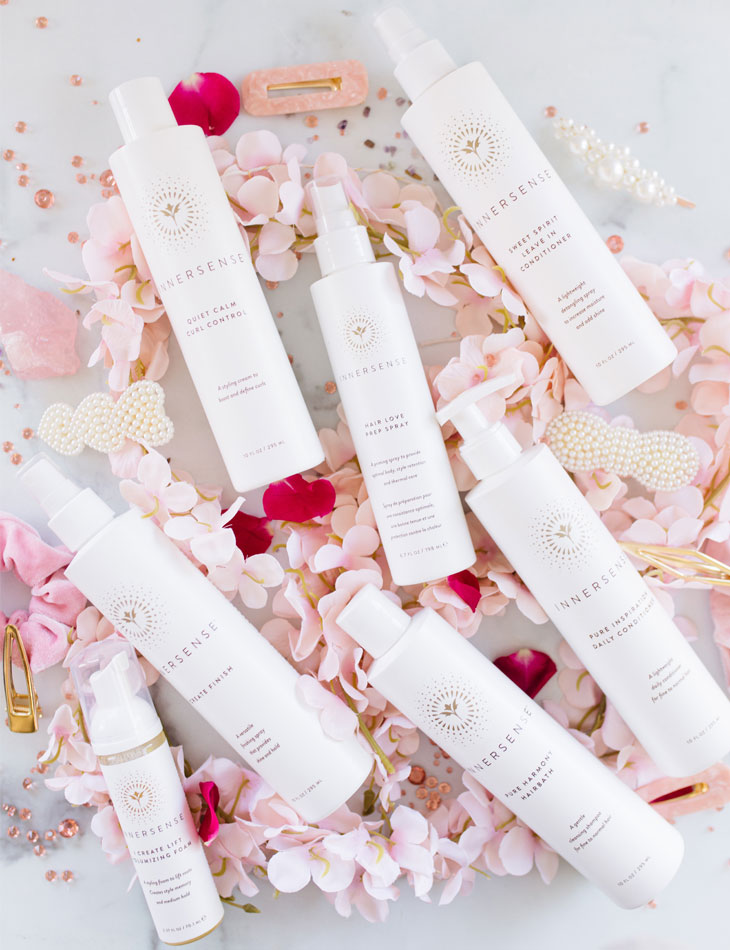 Just like their other products, the formulas are highly concentrated, using high quality, organic ingredients. So you only need a small amount, and they work best when applied to wet or soaking wet hair. Despite almost all of their styling products containing protein, I don't find any of them drying on my hair. Nor do I experience flash drying. As with all the products listed below, if you're outside the US, click here to shop these Innersense products at The Clean Beauty Edit.
Hair Love Prep Spray
A recent addition, it's not necessary but I like it. Hair Love Prep Spray is a lightweight prime and protect spray. Intended to be the first product you apply after rinsing out your conditioner. I find it helps to create a little texture too.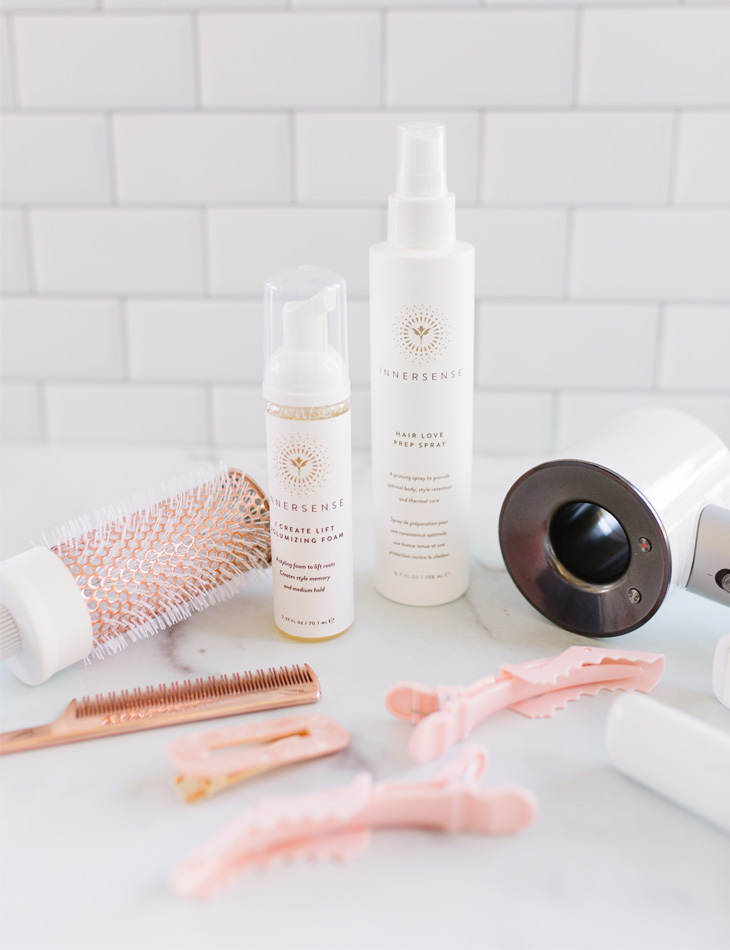 I Create Volume
This is the second key product if you want to achieve big hair and lots of volume, along with the Refresh Dry Shampoo. See my YouTube video for how I apply and use both of these products to achieve maximum volume. It also works great with I Create Lift Volumizing Foam – they're a match in heaven. If you want a little more hold and definition, layer the I Create Hold gel on top. The best way I can describe it is a clear styling milk, with light-medium hold. But the clue is in the name, volume! See this video for my maximum volume routine.
I Create Lift Volumizing Foam
My favourite styling product from Innersense, and my favourite foam of all time, I Create Lift Volumizing Foam! I love this stuff so much! Not only does it give great lift, and lots of volume. But it's also is great for definition and clumps. Pair it with I Create Volume for lots of volume and lift.
Or I Create Hold gel for definition and hold, or layer in-between both. So I Create Volume, I Create Lift Volumizing Foam and I Create Hold gel. It doesn't dry out the hair, despite containing protein. And is the perfect light weight styling product if you have fine or wavy hair. But works equally as well on thicker, curlier hair too. Love love love! It also won the hugely-coveted Allure Best of Beauty Award in 2018.
I Create Hold
Before I get started, the formula of the I Create Hold gel has changed. It used to contain protein – which I wasn't mad about at all. It was actually the first protein-heavy gel that my hair liked! But it would leave white flakes and residue on my hair if I used too much. The formula has changed and I Create Hold Gel is now protein-free! I actually like it even more now! Such a good gel, but again – just like with everything else from Innersense. It's a potent, concentrated formula.
So you only need a small amount of it, and it works best when applied to soaking wet hair. It's light weight enough for fine or wavy hair, but strong enough for thicker hair and tighter curl patterns. It's great as a final step, to seal everything in, for ultimate frizz-free definition and hold. I absolutely love it!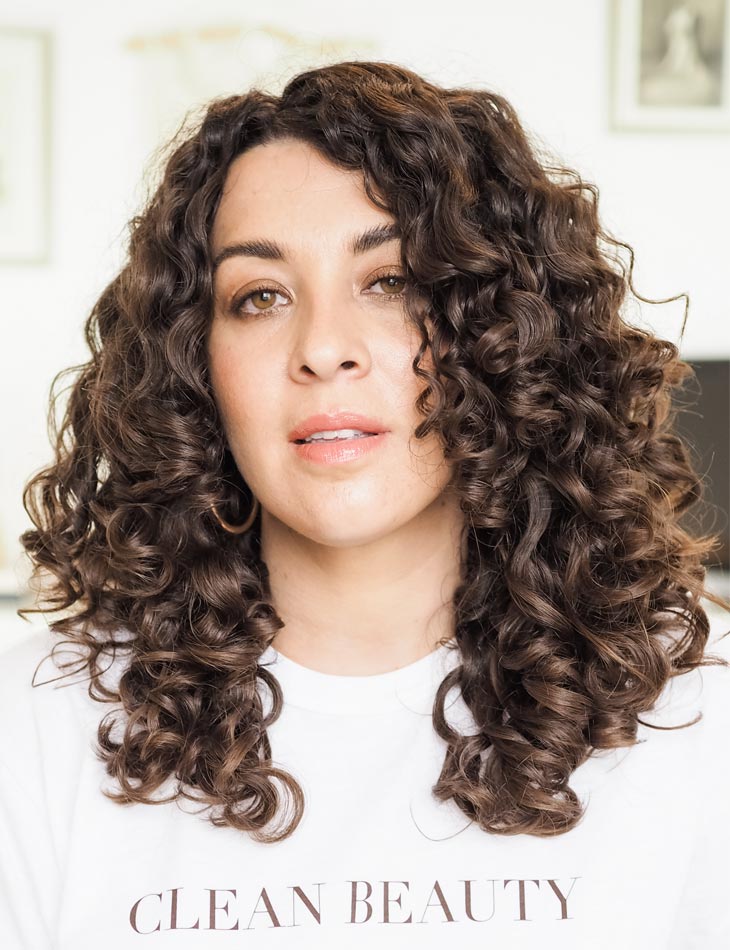 I Create Finish
Technically I Create Finish spray isn't CG friendly, because it contains two drying alcohols – the first ingredient is alcohol denat. However, because my hair retains moisture really well, often too well. It's always a little on the over-moisturised side. So it reacts and responds better to something that's slightly drying, rather than more moisturising.
So for me, I'm happy to use this every once in a while without worrying about it drying out my hair. It's contains protein and humectants, and lots of organic plant extracts so doesn't feel as drying as you might think.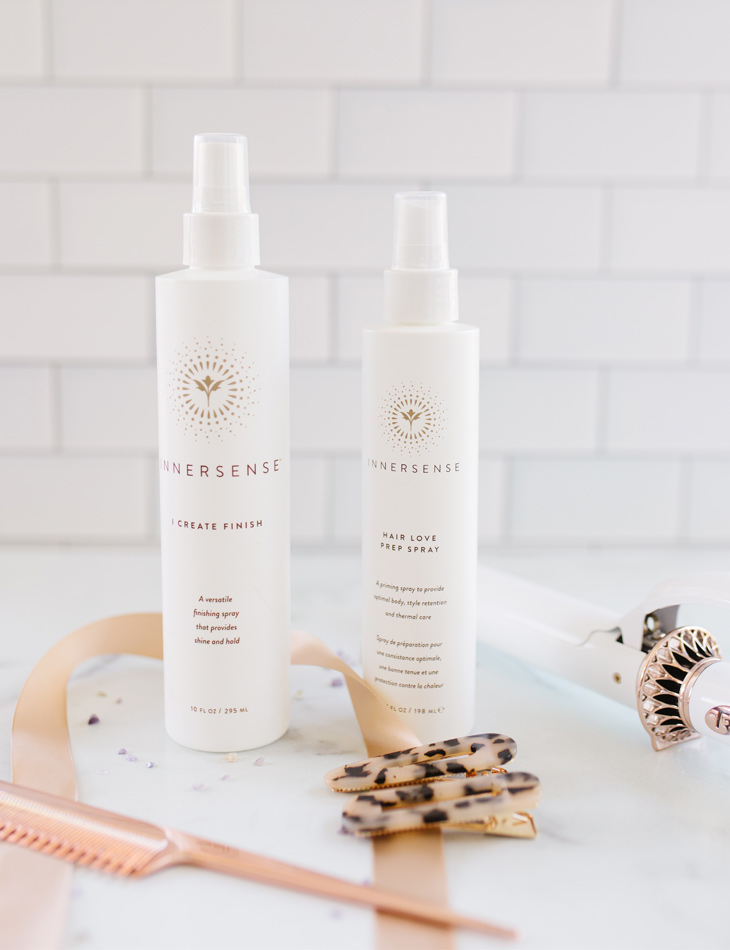 Quiet Calm Curl Control
Personally I'm not a fan of curl creams on my hair. But I know many other people do, including Lizzo!, who loves Quiet Calm Curl Control. The clues are in the name: quiet, calm, control. This is a great curl cream if you want to tone it down a bit with your hair. Which surprisingly, I've been getting a lot of questions about lately! If you want to tone down the volume, dial down the definition and smooth down the frizz, then this is the curl cream for you!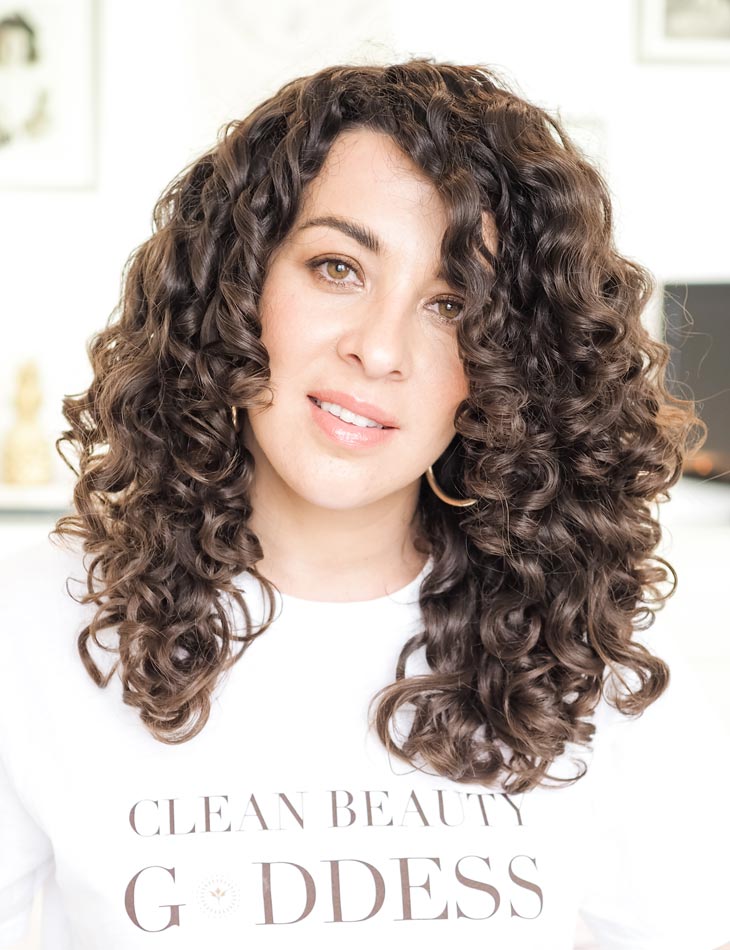 For days when I want big hair, lots of volume and root lift I use Refresh Dry Shampoo before I wash my hair (see this video tutorial on this routine). Hydrating Hair Cream, Pure Harmony Conditioner, I Create Volume, I Create Lift Volumizing Foam and I Create Hold gel, and I Create Finish (which is optional, and not CG friendly). You can clearly see the difference in the pictures throughout the post.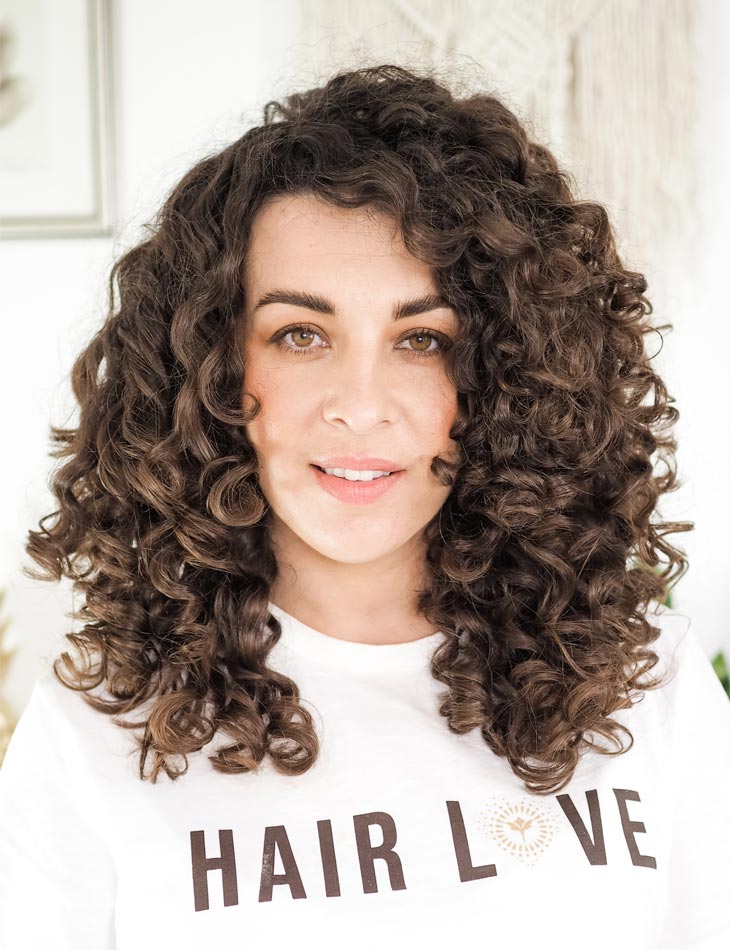 Remember, you can get 15% off Innersense Organic Beauty in the USA using code CURLMAVEN. Anyone living outside the US, you can get 10% off Innersense Organic Beauty (& many other amazing clean, green, organic and vegan brands) from The Clean Beauty Edit, using code CURLMAVEN. Innersense also do 2oz mini sizes of many of their products, which are not only great for travel, but also to try out before you commit to purchasing full size products. Also stocked on The Clean Beauty Edit.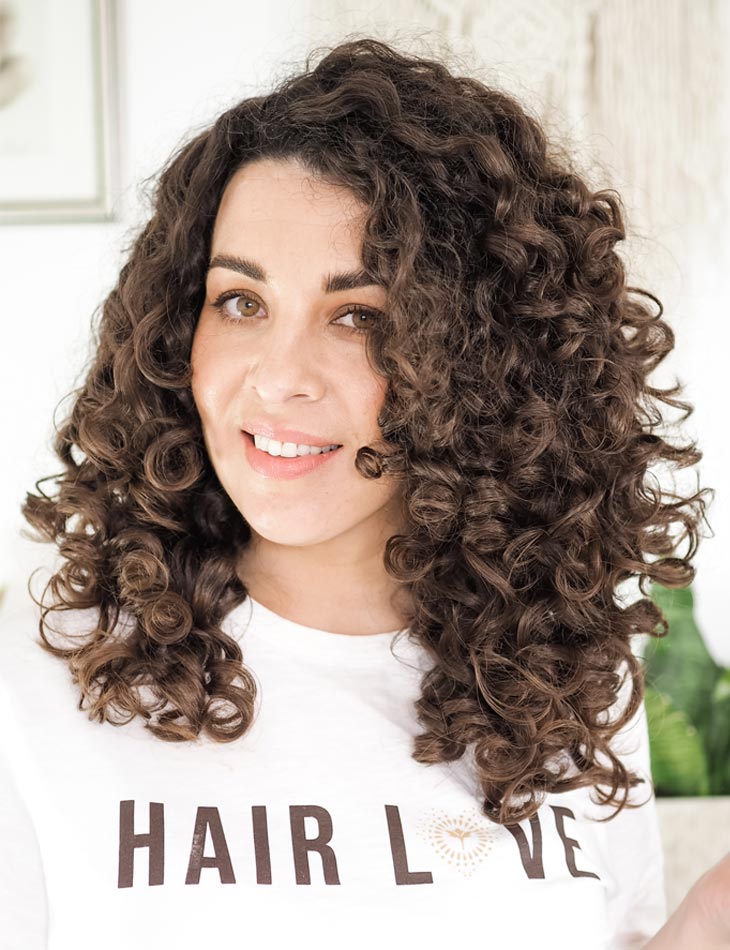 Thank you so much for taking the time to read this review! I really hope you found it helpful. And if you've been thinking about purchasing some products from this brand, you have a better idea of what will work best for your hair. If you have any questions, drop them in the comments below and I'll get back to you. And thank you to Innersense Organic Beauty and The Clean Beauty Edit for sponsoring this post and such an incredibly generous giveaway!
Make sure you subscribe to the Curl Maven Collective Newsletter for exclusive giveaways and offers, new content, products and services. Follow me on Pinterest, Instagram and subscribe to my YouTube channel for more tips, advice and tutorials.
feeling overwhelmed + don't know where to start?
Book a Curl Clinic Consultation
Gratitude + Support
If you found this article or any of my content helpful and would like to show your Gratitude + Support, you can click here to make a donation. I'm so incredibly thankful and grateful to everyone who supports me, my content and my platform. Thank you!
Thank you for supporting this sponsored article which enables me to continue providing FREE, organic content and a website FREE from Google Ads and annoying pop ups.
*This article may contain some gifted items and affiliated links and discount codes. This doesn't effect my opinion or the way in which I write about products featured on this site.