Here's my Hair Product of the Year for 2021 and how to use the Joico K-PK Deep Penetrating Reconstructor. Why it's so amazing, how to determine if it will suit your hair and how to incorporate it into your hair routine.
AD | This article is sponsored by LOOKFANTASTIC. Use code CURLMAVEN for 20% off Joico at LOOKFANTASTIC.
Every year there's one hair product of the year which really stands out above the rest. It's been so impressive, it doesn't usually take much thinking about, because it's one that I've used and gone back to all year long.
Not only giving me consistent results, time and time again. But also giving my clients amazing results consistently too, from recommendations in hundreds of Curl Clinics throughout the year.
Joico K-PAK Deep Penetrating Reconstructor
In this post I'm going to show you how and when to use the Joico K-PAK Deep Penetrating Reconstructor. Because you don't have to have coloured, bleached or highlighted hair to get the benefits of the Joico K-PAK Deep Penetrating Reconstructor. It's especially great for high porosity or over-moisturized hair. Or if your hair isn't holding it's curl patternm falling flat, limp and lifeless not long after washday, loosening and dropping out.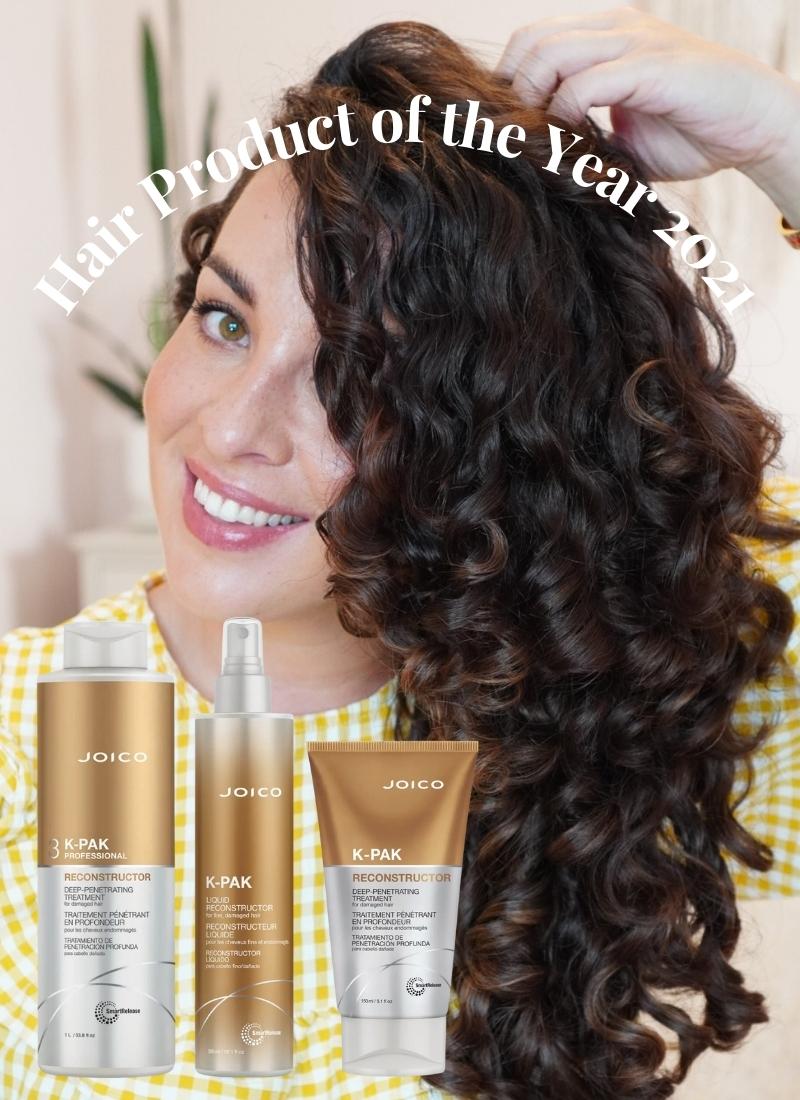 What is it?
The Joico K-PAK Deep Penetrating Reconstructor is part of the Joico K-PAK Hair Repair System. It's a light weight, repairing and reconstructing, protein-rich treatment. Full of amino acids and protein, essential and beneficial to the hair structure. Protein not only defines a wave and a curl, but also holds it.
The Joico K-PAK Deep Penetrating Reconstructor improves the health and porosity of the hair, reduces breakage and strengthens weakened, limp and lifeless hair – especially hair that won't hold a wave or a curl a few hours past washday.
Texture + Consistency
Well firstly, the Joico K-PAK Deep Penetrating Reconstructor smells like bananas! Which I quite like. Sometimes the consistency can look a little bitty and curdled, which is normal so just give the bottle a good shake before you use it. But my last bottle or two has been a much smoother, creamy consistency which is nicer to use and easier to apply.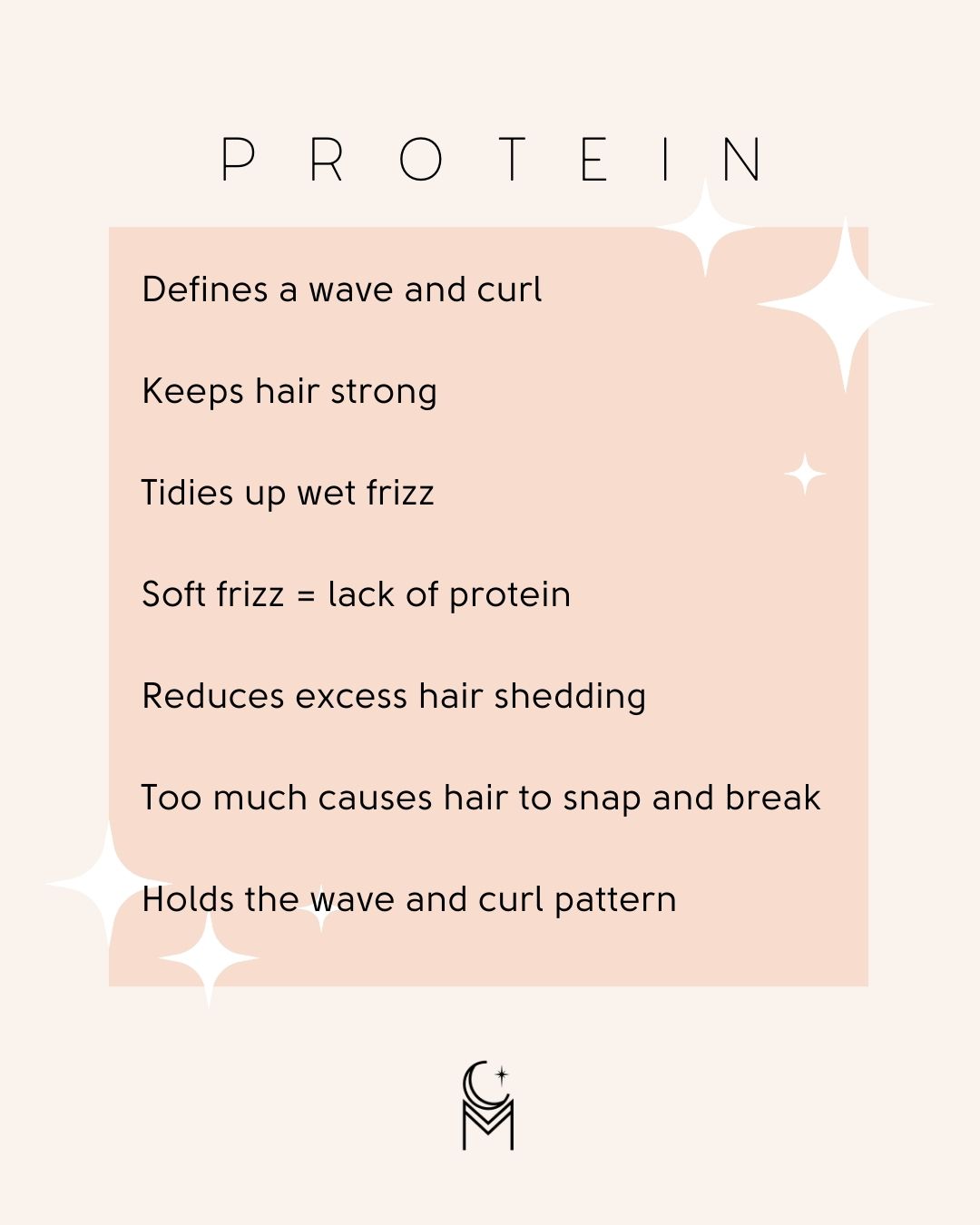 Why I like it
Cruelty free
Quick and easy to use
Suitable for all hair types
Lightweight, protein-rich treatment
Quick fix for over-moisturized hair
You don't need to deep condition after use (but you still need to condition)
Salon quality formula made using high quality ingredients
Supersize makes the cost per use really affordable
Supersize bottle lasts just over a year with regular use
Allows you to have bleached/highlighted hair and still maintain healthy hair. Thus making both colour and curls possible without having to sacrifice one for the other. The DREAM!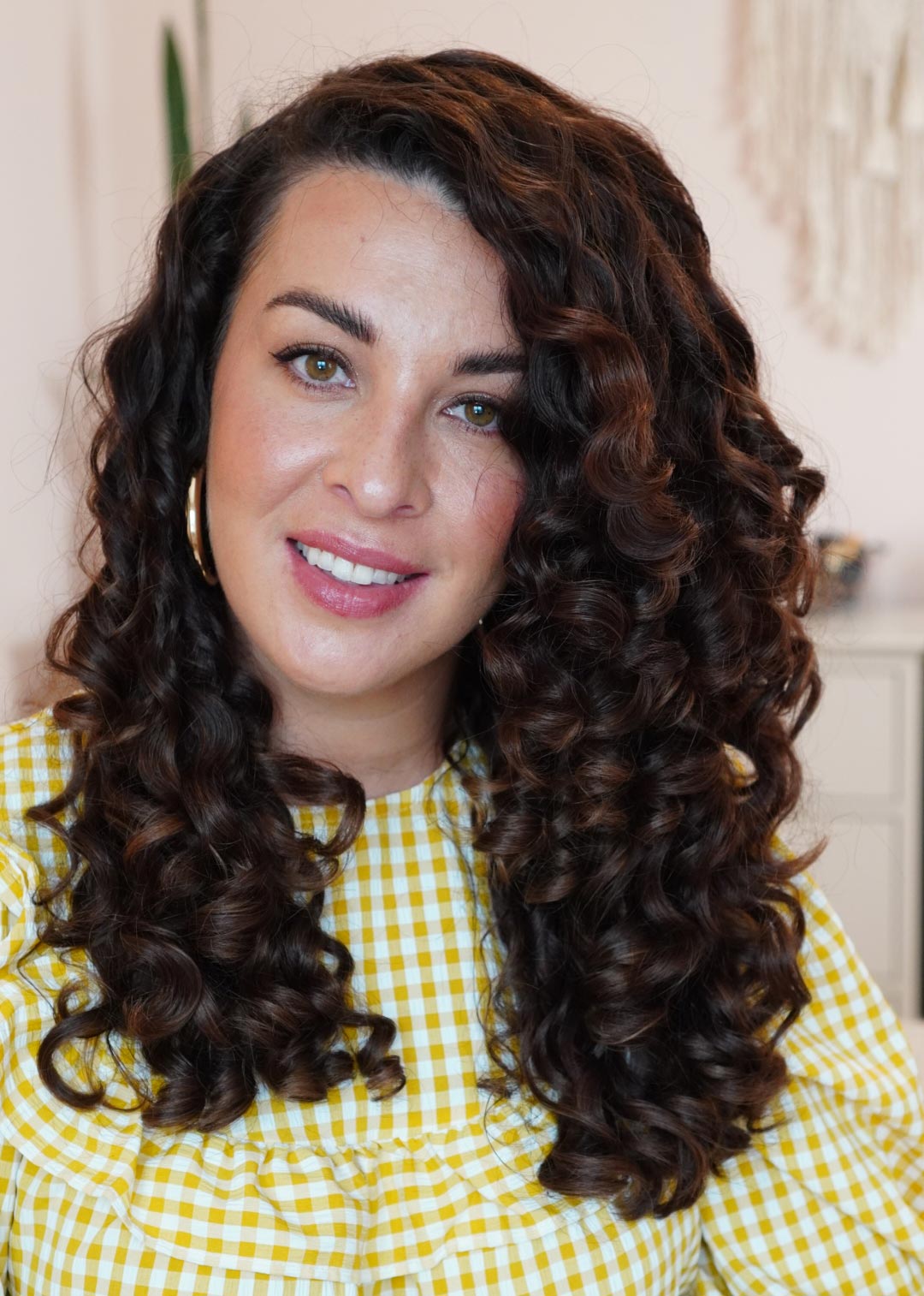 Who is it for?
The Joico K-PAK Deep Penetrating Reconstructor is suitable for all hair types, including straight, wavy and curly hair. But it's especially beneficial if you have high porosity hair that get's easily over-moisturized, heat, chemical or colour damaged, bleached and/or highlighted hair.
Or if you have limp, lifeless waves and curls, with wet frizz or soft frizz when it's dry. If your hair looks good on washday, but then the curls drop and go limp and lifeless within a few hours, or by the end of the day. Then this would be great for you!
It's not curly girl friendly, as it contains water-soluble silicones. But if healthy hair is your priority, and you're clarifying regularly with a proper chelating shampoo once a month, then it's absolutely fine to use.
One of the things I love most about this protein-rich treatment, and why it's my Hair Product of the Year is because it's so light weight, so suitable for fine hair that gets easily weighed down. Perfect for looser wavy hair too.
How to use the Joico K-PAK Deep Penetrating Reconstructor
Ever since I got my hair bleached and highlighted – two days in a row!! – back in September 2020. I've been using this a minimum of once a month, and sometimes once a week for a few weeks if my hair has been a little over-moisturized. To bring it back into a good protein moisture balance.
Apply the Joico K-PAK Deep Penetrating Reconstructor to damp hair after shampoo. Leave it in for 5-10 mins then rinse out fully then apply conditioner as normal. More is not more with this highly-concentrated, salon-quality product.
In my experience, I've been able to leave it in my hair for longer when my hair has needed a stronger kick of protein. But I know my hair inside out and I did it very gradually over time and only do it when needed.
What works for my hair, may not work for yours. And I highly recommend following the instructions on the back of the bottle if you're not familiar with this product or know what you're doing.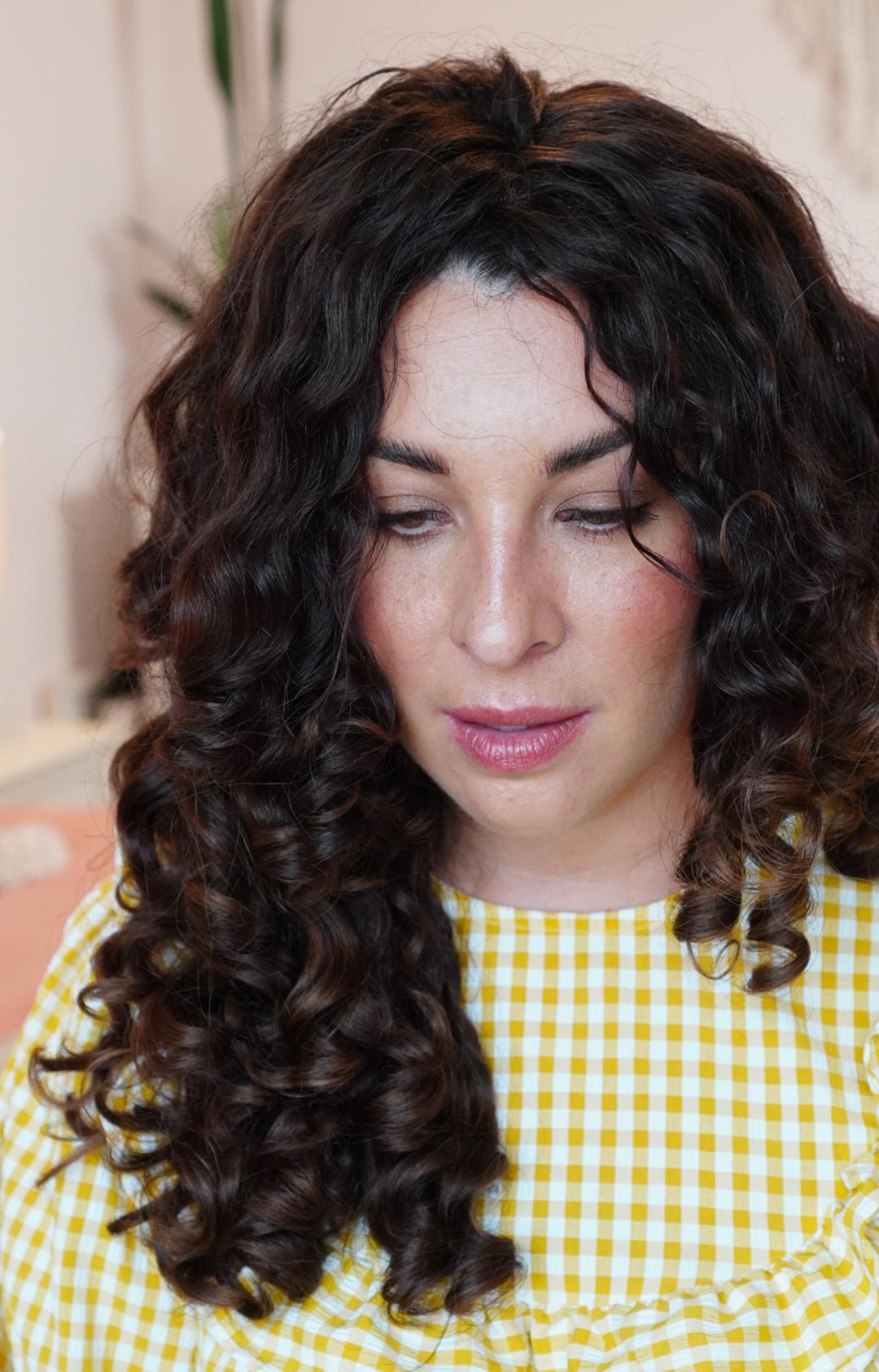 How to Fix + Maintain Your Protein Moisture Balance
Another one of the reasons I love this protein-rich treatment so much, is because it can quickly fix over moisturized hair. If you're trying to fix an issue, you need to do weekly treatments. In that case, I recommend you use the Joico K-PAK Deep Penetrating Reconstructor once/week for at least 4-6 weeks – but some people may need to go longer.
This depends on how over-moisturized your hair is, and what other products you're using in your routine. If that's something you're struggling with, or not sure about, book in for a Curl Clinic. Or find more information here.
You can continue these weekly treatments for longer if you feel your hair is still soft and fluffy and not holding a wave or a curl past your washday. But I don't recommend this as a weekly treatment for months and months on end. However, the sun breaks down protein in the hair, so some people may need to use it weekly throughout the Summer months and then reduce it over Autumn/Fall and Winter.
Once the ends start to feel dry, reduce this protein treatment to once every other week. Then gradually to once a month, after you clarify, to maintain a good protein moisture balance. Resume/repeat if the hair starts to feel soft, fluffy, limp and lifeless again.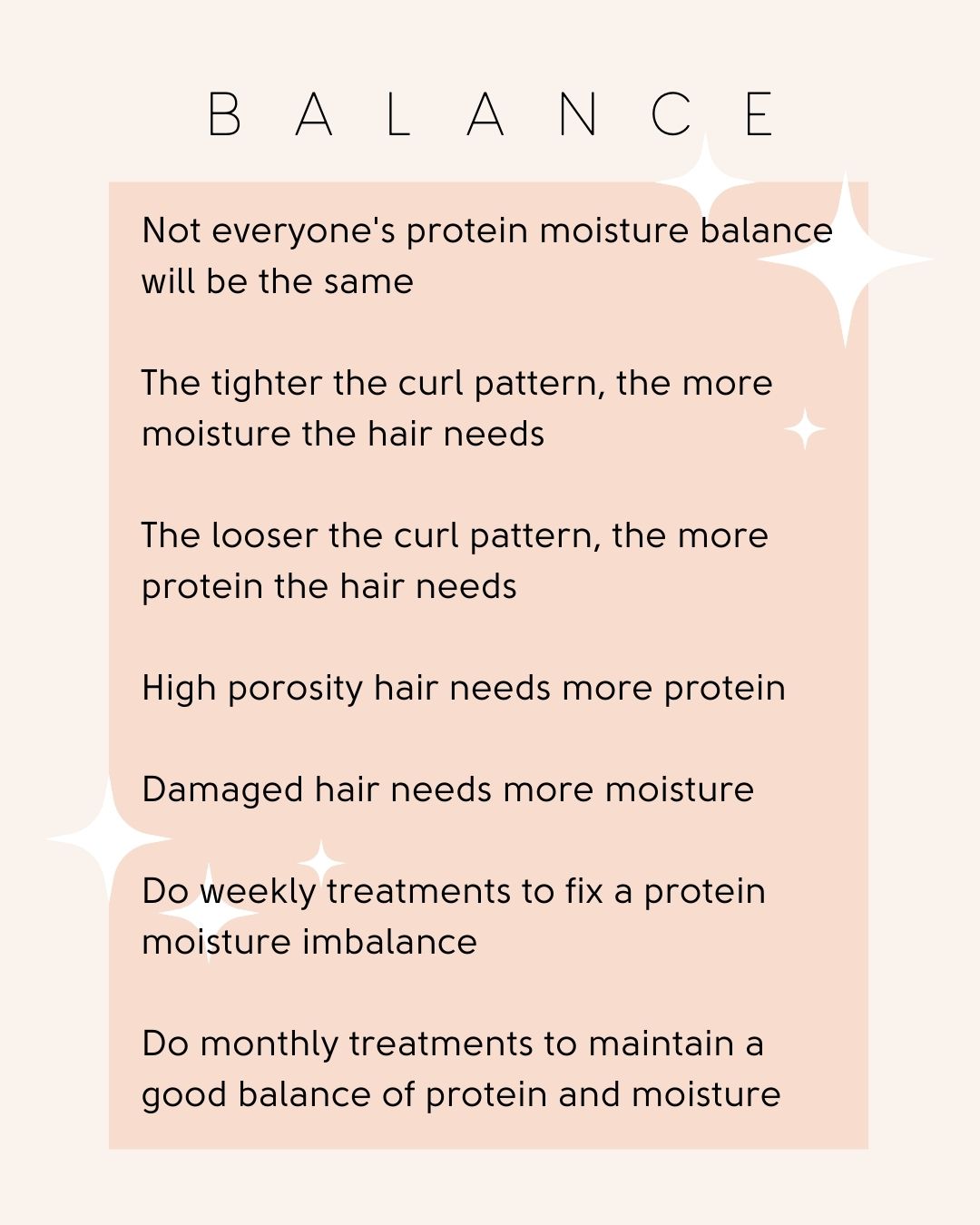 Does it replace my Modified Rice Water Treatment?
I get asked this questions so many times! Especially in Curl Clinics, and the answer is yes – and no. I've tried incorporating both the Joico K-PAK Deep Penetrating Reconstructor + my Modified Rice Water Treatment. And I've tried just using one treatment on it's own for a few months, then switching to the other treatment for a few months.
For me, I can always see a difference in my hair when I regularly use my Modified Rice Water Treatment that I just don't see when I only use the Joico K-PAK Deep Penetrating Reconstructor.
The Joico K-PAK Deep Penetrating Reconstructor is a protein-rich treatment, that's quick and easy to use with zero prep, mess or clean up. My Modified Rice Water Treatment is so much more than just a protein treatment! There are so many other benefits to my Modified Rice Water Treatment, especially if you have any kind of scalp issues or you're trying to focus on hair growth, both in length, and density.
If you're too busy or don't have the time or patience to cook up my Modified Rice Water Treatment every week. And you need a good, quick and easy kick of protein in your routine. Then the Joico K-PAK Deep Penetrating Reconstructor is definitely for you.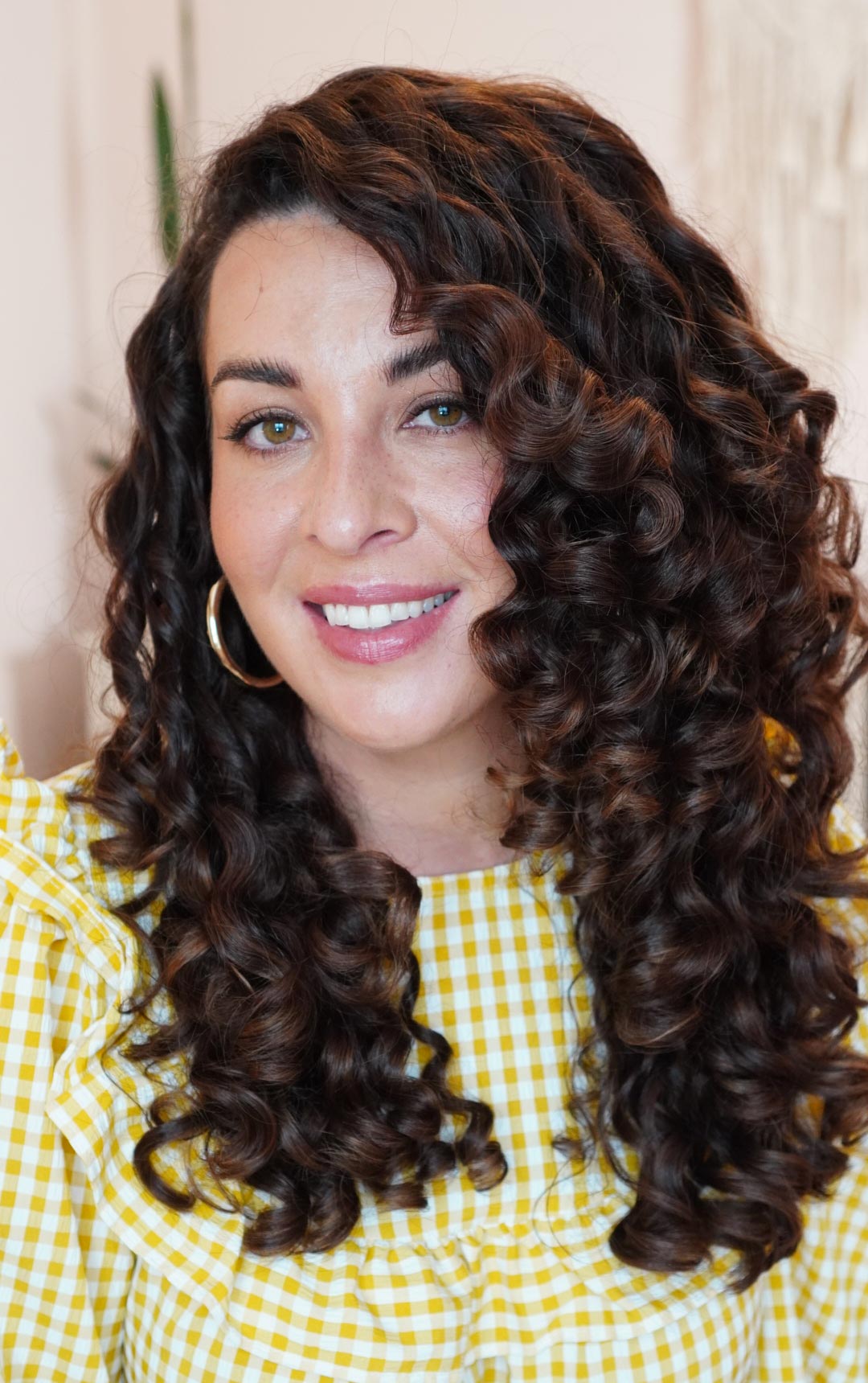 Joico K-PAK Liquid Reconstructor Spray
There's also the 300ml Joico K-PAK Liquid Reconstructor in a spray. I love this stuff! It's a super light weight, liquid protein leave-in spray. Perfect for really fine or low density hair that needs a small kick of protein without getting weighed down or over-moisturized. Or if you are really stuck for time and can't even manage the 5 mins between shampoo and conditioner using the Deep Penetrating Reconstructor.
The Joico K-PAK Liquid Reconstuctor spray with give your hair strength, shine and elasticity, without adding weight, drying out the hair or making it crunchy or crisp. It's also been clinically proven to show benefits equal to Deep-Penetrating Reconstructor! This product can also be used every washday, if needed. Just the same rules apply: if your hair feels dry, brittle or just a bit angry looking – pull back on the protein.
Did you like this Hair Product of the Year post?
I really hope you've enjoyed this post and this new Hair Product of the Year format. Let me know if you'd like me to go back and do the same for previous years.
Make sure you subscribe to the Curl Maven Collective Newsletter for exclusive giveaways and offers, new content, products and services. Follow me on Pinterest, Instagram and subscribe to my YouTube channel for more tips, advice and tutorials.
feeling overwhelmed + don't know where to start?
Book a Curl Clinic Consultation
Gratitude + Support
If you found this article or any of my content helpful and would like to show your Gratitude + Support, you can click here to make a donation. I'm so incredibly thankful and grateful to everyone who supports me, my content and my platform. Thank you!
Thank you for supporting this sponsored article which enables me to continue providing FREE, organic content and a website FREE from Google Ads and annoying pop ups.
*This article may contain some gifted items and affiliated links and discount codes. This doesn't effect my opinion or the way in which I write about products featured on this site.