Here's how to maintain healthy, curly hair when colouring. Professional tips and advice, and the products I've used to maintain healthy hair, with minimum damage to my curl pattern. As well as what to ask for in the salon, and how to prevent colour-fading.
AD | This article is sponsored by LOOKFANTASTIC. Use code CURLMAVEN for 20% off at LOOKFANTASTIC.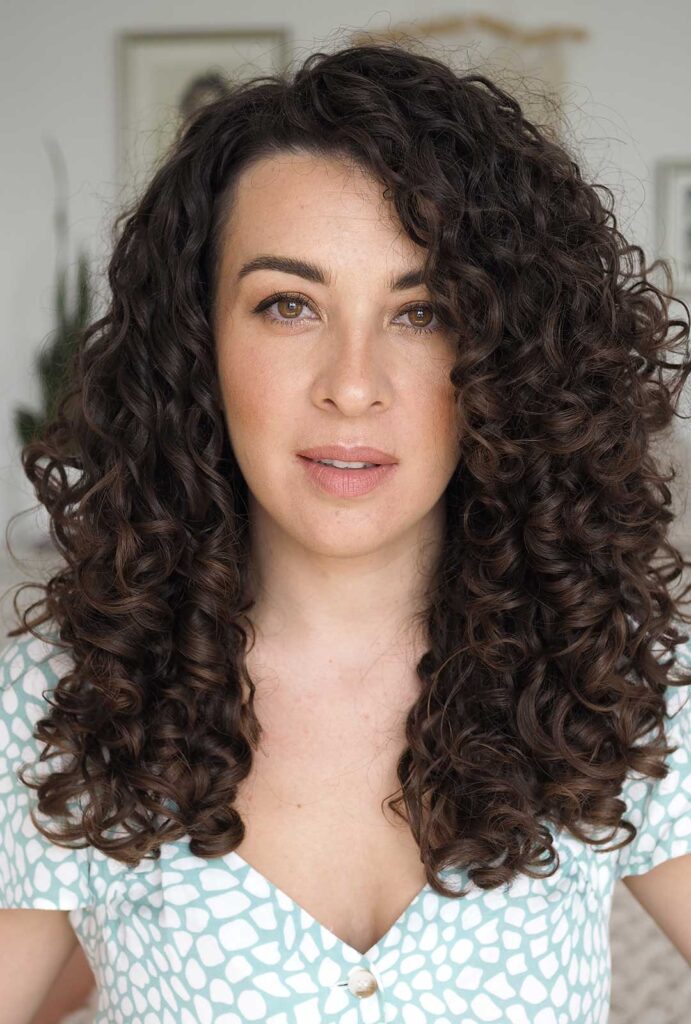 After my first wash, I was truly blown away at how my curls bounced back, with little to no damage. Even through the damaging process of colouring, highlighting and heat-styling my natural, dark brown hair.
I actually did the whole process two days in a row. Because I loved the results after the first go, but then I wanted more! I really put my hair through it, but the results are a testament to how healthy my hair was. And that all the tips, advice, products and techniques I promote and discuss on this blog, really do work!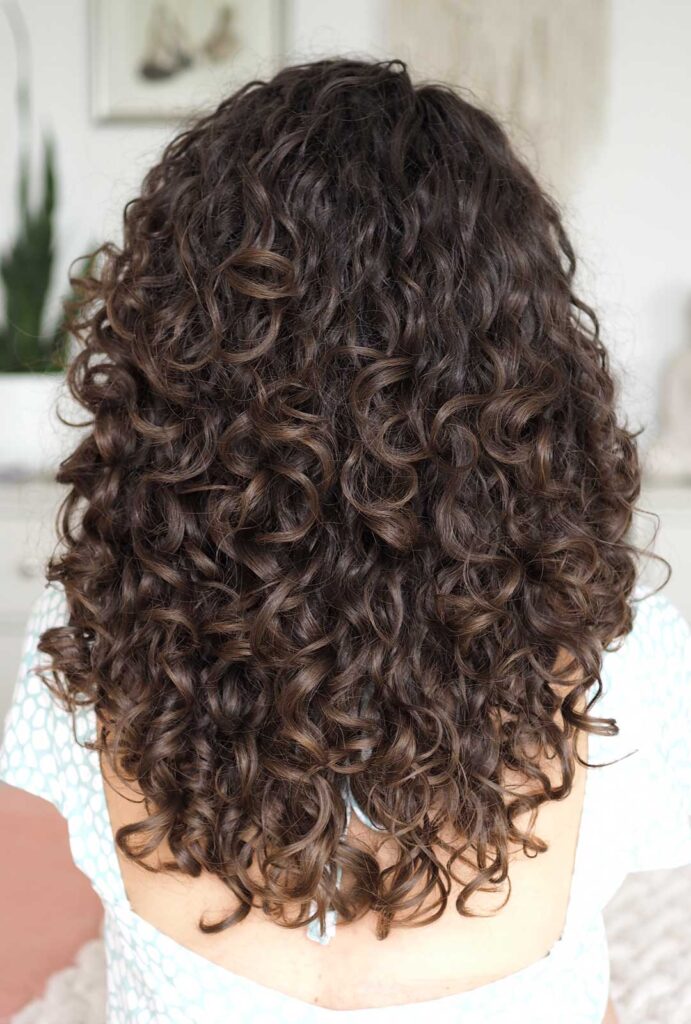 Start with Healthy Hair
I cannot begin this post without stressing the importance of having healthy hair to begin with. My hairdresser at the time, Laura, said she wouldn't have been able to do such a big colour transformation on my hair, if it wasn't so healthy.
I've been focused on achieving healthy hair for years now. Growing out previous balayage, and numerous other colour disasters, to having a full head of virgin hair again. Embracing both my naturally dark brown colour and my curls. I've followed my Curl Maven Method, which focuses on the health of the hair – and it shows!
Clarify Before Colour
Clarifying your hair before colouring is absolutely vital! Not only does it thoroughly cleanse the hair, removing impurities, build up from products, natural oils and sebums. But also hard water, limescale, mineral and metal deposits. Meaning that clarifying helps the colour apply and adhere to the hair better, resulting in a smoother, cleaner colour application and result. It also makes the colour more vibrant, and last longer.
Use Olaplex In Salon + At Home
This is a non-negotiable when it comes to colouring your hair, but especially if you're using bleach and peroxide to lighten your natural hair colour. We all know the saying, "prevention is better than cure." That's what Olaplex is, damage prevention. Enabling you to minimise the amount of damage caused during the colouring process.
You won't realise how much damage it's preventing, until you don't use it, or stop using it. If you want to maintain healthy hair whilst lightening the colour, then Olaplex is a must! Olaplex is a bond-building treatment that repairs the damage to the bonds and structure of the hair during colouring, highlighting, chemical processing and excessive heat styling.
Olaplex No. 1 and 2 are in-salon treatments only. No. 1 is added to the colour, which is then applied to the hair. No. 2 is applied after colour. Olaplex No. 3 is the less potent, home-version of No. 2. This bond-building and repairing treatment helps to prevent and repair damage, and minimise breakage and split ends. Olaplex is pricey, but it's worth it. This small bottle should last 6-8 treatments, depending on the length and thickness of your hair.
Olaplex is not a deep conditioning treatment!
Olaplex No. 0 is an intensive bond building hair treatment that you can use at home and acts as a primer/booster for No. 3. Amplifying the effects and results of both treatments to rebuild the bonds in the hair, repair damage, prevent breakage and split ends, strengthen and protect the hair.
How to use Olaplex at home
Apply a small amount of Olaplex No. 0 to cleansed, wet hair and leave in for 10 mins. Then apply a small amount of Olaplex No. 3 directly on top of the No. 0 and leave on for a further 20-60 mins. Rinse out fully, then condition and style as normal. Laura recommended I do this every wash day, which is twice a week for me, for the first month after colouring. Then reduce it to once a week after that.
Joico K-PAK Hair Repair System
Alongside Olaplex, I also got the Joico K-PAK Hair Repair System applied in the salon, but you can also get them at LOOKFANTASTIC. Together, these are the reason I have hardly any damage to my hair, texture and curl pattern. I recommend using the Joico K-PAK Hair Repair System once a month, when you clarify. Read this post for more details + instructions. Then use the Olaplex No. 0 and No. 3 once every other week.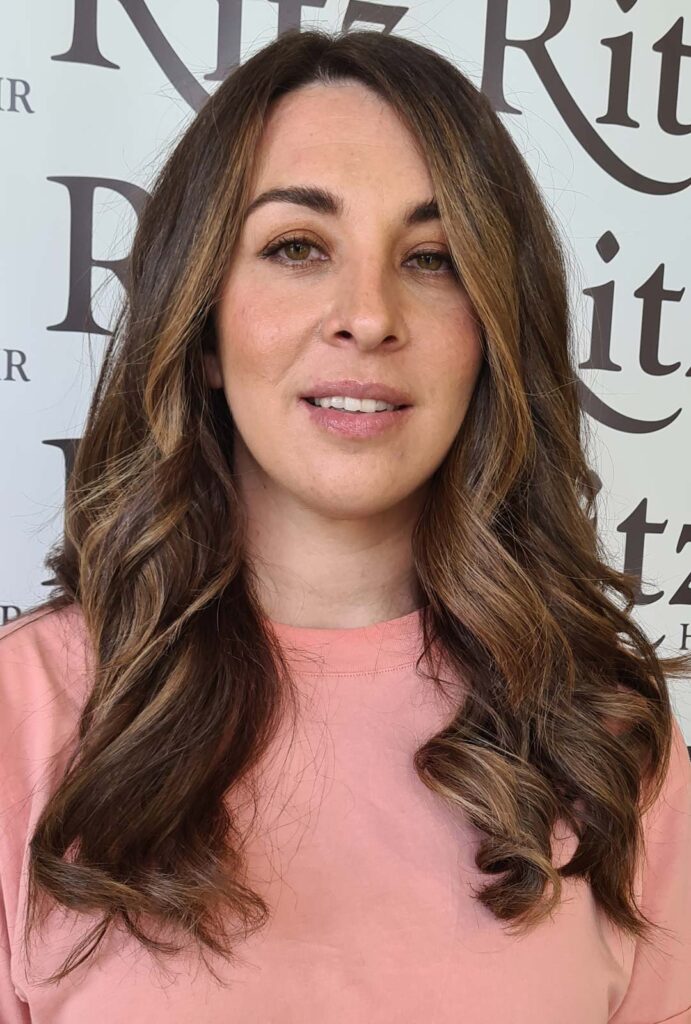 Are you willing to invest?
All of these products and treatments are an investment of both time and money. An investment I have to make until I either grow out my highlights, or cut my hair short enough that only my natural, virgin hair remains. Because even if I were to put a dark colour in my hair to cover the highlights. The bleached, highlighted hair is still underneath. That damage can't be undone. It can only be grown out, or cut out.
Something to bear in mind if you're considering getting your hair coloured, highlighted or chemically processed. And you want to maintain healthy hair and minimise the colour damage as much as possible. It's an investment and a commitment, not just to the colour, but to the maintenance that comes with it.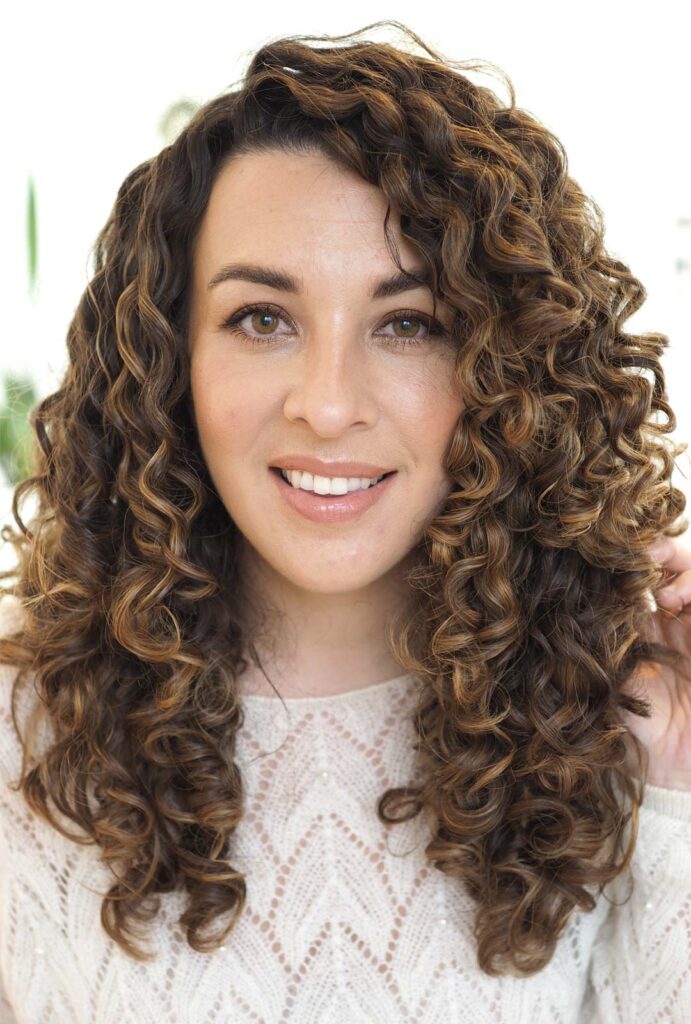 What to ask for
As always, try to provide pictures to your hairdresser of the cut, colour, shape and highlights you want. They will be able to tell you what's achievable based on your natural/current hair, health, curl pattern and texture. Sophia Vergara was my colour inspiration. Let a qualified, experienced hairdresser and colourist decide what techniques will be best to achieve the look and colour you want.
For me, there was lots of face-framing highlights, some baby lights – which are smaller weaves of hair strands. Free hand painting and some balayage, taking larger weaves of hair strands. As well as some root smudging for a natural blend of my natural colour into the highlights. And of course, toners were applied after lifting the colour, to get the toffee, caramel, honey, sunkissed-colour just right.
Go low and slow when it come to lightening high porosity and/or curly hair. Using a low developer (peroxide) over a longer period of time. Use paper wraps instead of the foils you often see hairdressers use when colouring. Foils generate more heat, meaning faster developing. Papers are more gentle, generating less heat and allowing for slower developing.
Top Tip: Use Olaplex when lightening the hair, and the Joico K-PAK 4 Step Treatment when toning the hair, applying a darker colour or to give strength to the hair.
I know this has been a really long post, full of a lot of information and product recommendations. But I wanted to be thorough, and share exactly what I asked for, what I've been using, how to prevent and minimize the damage, without losing natural curl pattern. Ultimately, how to maintain healthy hair when colouring. I hope you enjoyed this post! If you have any questions pop them in the comments below.
Make sure you subscribe to the Curl Maven Collective Newsletter for exclusive giveaways and offers, new content, products and services. Follow me on Pinterest, Instagram and subscribe to my YouTube channel for more tips, advice and tutorials.
feeling overwhelmed + don't know where to start?
Book a Curl Clinic Consultation
Gratitude + Support
If you found this article or any of my content helpful and would like to show your Gratitude + Support, you can click here to make a donation. I'm so incredibly thankful and grateful to everyone who supports me, my content and my platform. Thank you!
Thank you for supporting this sponsored article which enables me to continue providing FREE, organic content and a website FREE from Google Ads and annoying pop ups.
*This article may contain some gifted items and affiliated links and discount codes. This doesn't effect my opinion or the way in which I write about products featured on this site.