I am often complimented and asked how I get so much volume in my curly hair, especially at my roots. I'd not really given it much thought before, as I've always had big curly hair with lots of volume. So I paid closer attention to my products and routine so I could share my tips with you. You'll be pleased to know it's mainly down to technique rather than particular products.
Do Everything Upside Down
Hands down (excuse the pun) I think this is the biggest factor in how I get root volume in my curly hair. I wash and rinse my hair upside down. When I wash my hair standing up in the shower, I'll always squish-to-condish with my hair upside down, and do my final rinse upside down too. I apply all my products to my hair with my head constantly tossing upside down and side to side. I'm essentially tricking my hair to fall and be styled one way (upside down) only to toss it the other way (right way up) when it's dry. This causes the roots to stand up and creates volume.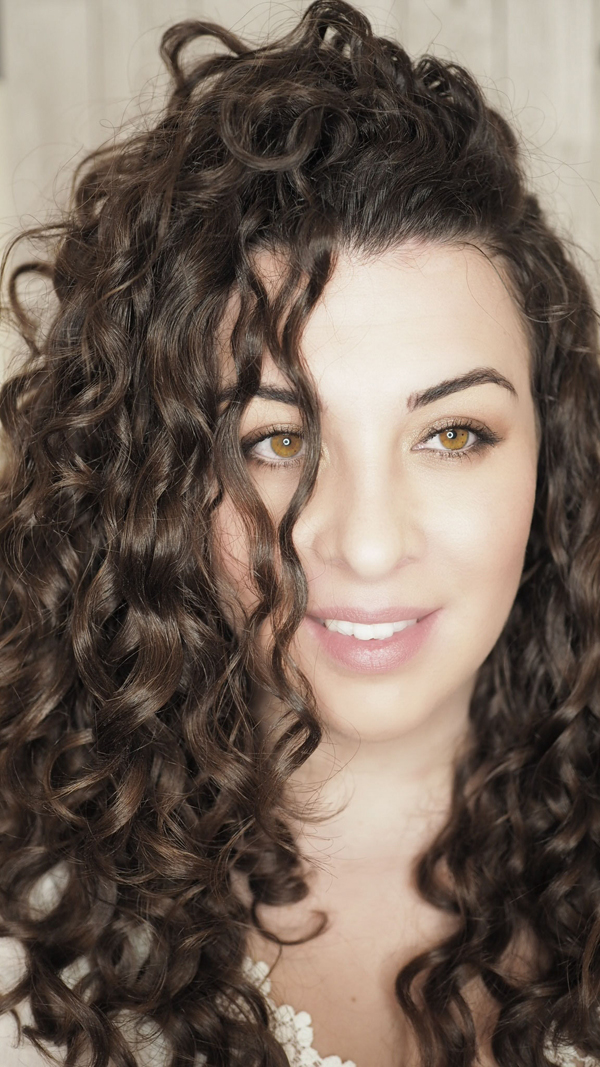 Change Your Parting
Don't panic! I mean change your parting when your drying your hair. No matter what I do, if I style and dry my hair parted where I want it to be when it's dry, it will always go flat at the roots – even with curl clipping! Like when I apply product, I also flip my hair upside down and flip it over each side as I dry it. The roots are never getting a chance to dry flat. By drying it in the opposite direction of how you want to part your hair, you'll create more root volume when it's dry and you part it where you actually want it to be parted. Make sense?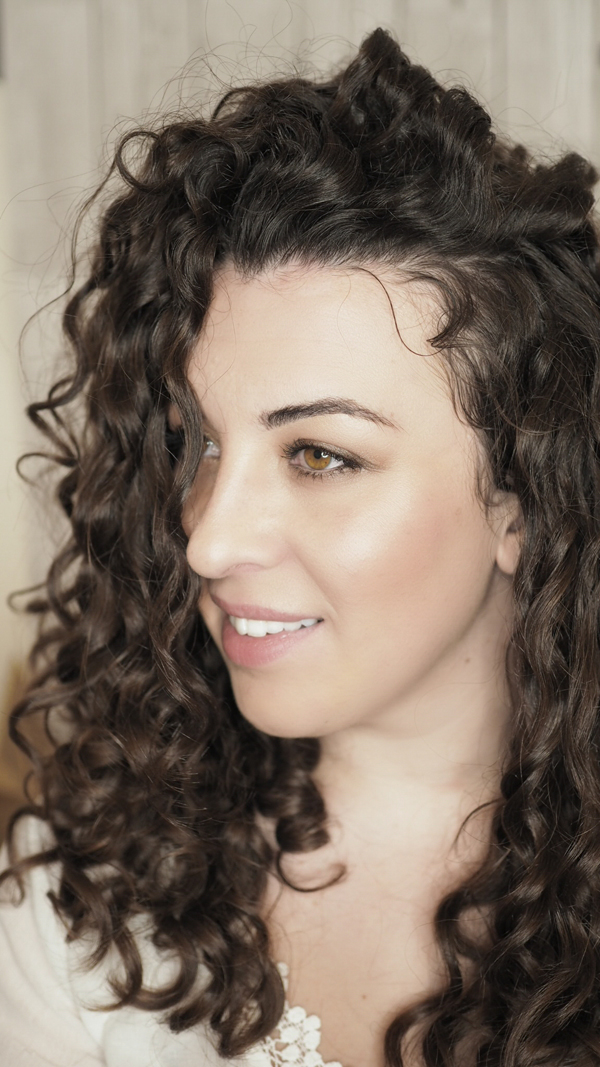 Diffuse
My hair has so much more volume and bigger curl definition when I diffuse my hair to dry it. As you've probably guessed by now, I diffuse my hair upside down and flip it side to side. I also use the little protruding grips inside the diffuser to 'lift' my roots as I dry them. I anchor the diffuser in my hair, near the roots, and then move the diffuser up an inch or two, lifting it at the root. This dries the roots at a ninety degree angle to my head, creating volume.
Kiddie Tip! When I diffuse my daughter's long curly hair; I lay her on the bed with her head hanging off the edge, turning her from her tummy, to her sides and finally on her back – supporting her neck. I sit on the floor and diffuse her hair from underneath, the same way I do my own hair, upside down.
Curl Clipping
I'm not sure if I've spoken about this in a previous post yet. But clipping curls at the root will really help create volume in fine hair that can easily get weighed down by water and/or product. If I'm drying my daughter's hair without the diffuser, I'll scrunch dry it with a cotton towel and then clip her roots until it's dry. It's easier for kids rather than getting them to flip their hair around whilst it dries; or if you're pressed for time.
I'll clip my curls if my hair isn't completely dry after plopping or diffusing. It's easy to do, just lift individual curls at the root, and pop the clip in so the curl stands up. I got mine from Sally's. Take the clips out once the hair is completely dry. As you can see, I don't clip my hair along any particular parting.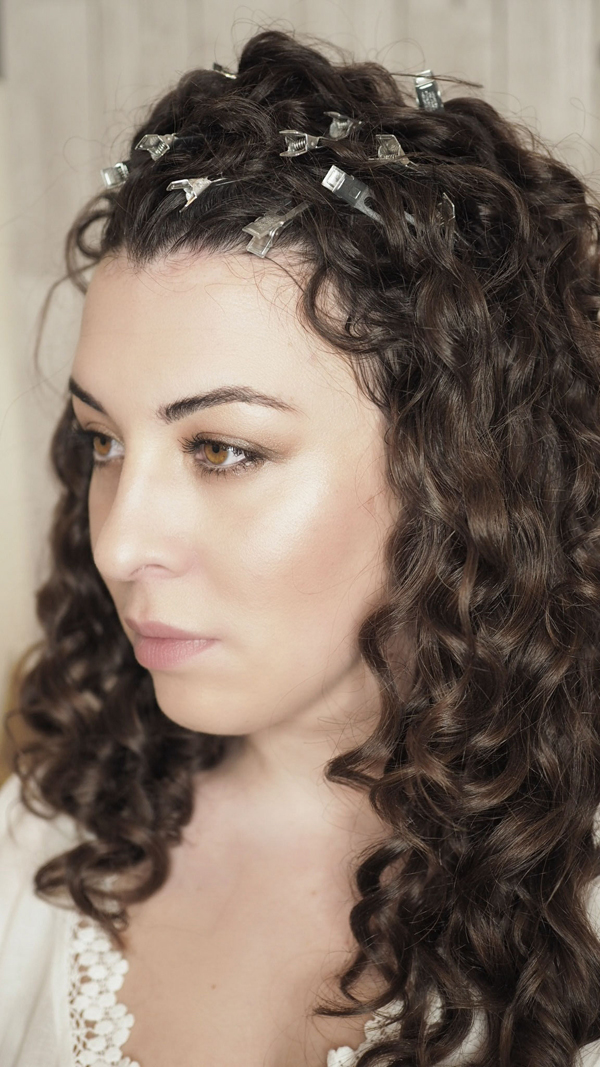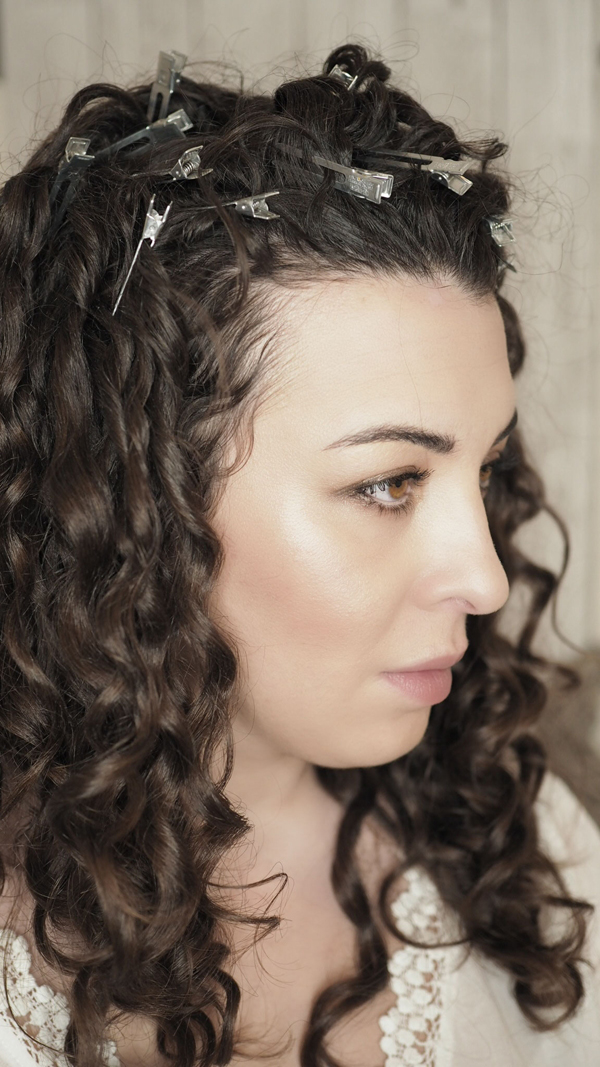 Pineapple
I don't just put my hair in a pineapple at night. I do it for 20-30 minutes during the day if my hair is a bit flat on the second or third day after washing. It's a quick and easy way to gently pull and encourage curls to go the opposite way at the root, thus creating volume. You can read this post to find out more about this technique and how to do it.
Clarify
This is something I've only discovered and learned about recently. In December 2017, my curls were so flat, limp and lacked all kinds of volume and definition! My hair had a lot of issues, which I'll go into in another post. But one of those issues was product and mineral build up from living in a hard-water area. You don't have to see or even feel product and mineral deposits for your hair to be weighed down.
In order to maintain healthy, weightless, defined curls with volume, you've gotta do a good clarifying wash once a month! If your hair is in really bad shape, like mine was, you might even have to do two or three of these clarifying shampoos to get your hair back to full health. Always, always follow up with a really good deep conditioning treatment!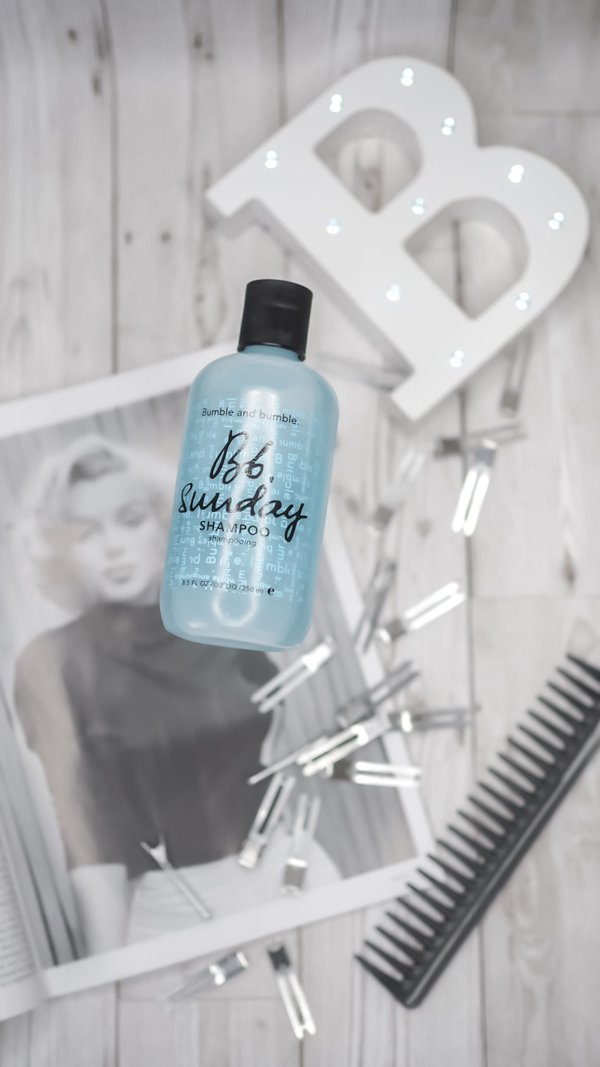 Clarifying vs Chelating
Clarifying shampoos, such as Kinky Curly Come Clean, As I Am Clarifying Shampoo and MopTop Clarifying Rescue Treatment (to name just a few) will only get rid of product build up in your hair. To clarify your hair from mineral deposit build up such as lime, you need to use a chelating shampoo. These shampoos have sulfates, and that's okay for occasional clarifying/chelating shampoos.
After a tonne of research, I went for Bumble + Bumble's Sunday Shampoo. My advice is to avoid clarifying/chelating shampoos that also contain silicones, like this popular one from Joico. The reason they contain silicones is so people aren't alarmed at how dry their feels after a sulfate-loaded shampoo and they make the hair feel soft and hydrated. But if, like me, you're following the curly girl method, we don't want to introduce silicones back into our hair, it's bad enough swallowing the bitter pill of sulfates!
Get 10% off MopTop here using code CURLMAVEN.
The Thing About Plopping…
I talked about plopping in this post about curly girl techniques. However, if I plop my hair when it's soaking wet, it makes my roots incredibly flat! Especially at the back and front of my head, where the plop is tightest. And to me, that defeats the whole purpose of plopping curly hair. So when I plop, for added curl definition and root volume, I do it when my hair is 70-80% dry and I don't tie it so tight.
Products
I'm a firm believer that great curl results are from good techniques rather than a particular product. However, for my fine, low-porosity 2c/3a curly hair; creams or too many products weigh down my curls no matter what techniques I use. Mousse, gels and whipped creams which are lighter in texture, or custards work best for my hair.
I can't use products from Shea Moisture or Cantu. They are just too heavy for my hair, no matter how much I clip my curls, diffuse, plop, pineapple and do all the things upside down. So if you're doing all these techniques and your hair is still flat and limp, take a look at the products you're using and the last time you did a clarifying wash.
Make sure you subscribe to the Curl Maven Collective Newsletter for exclusive giveaways and offers, new content, products and services. Follow me on Pinterest, Instagram and subscribe to my YouTube channel for more tips, advice and tutorials.
feeling overwhelmed + don't know where to start?
Book a Curl Clinic Consultation
Gratitude + Support
If you found this article or any of my content helpful and would like to show your Gratitude + Support, you can click here to make a donation. I'm so incredibly thankful and grateful to everyone who supports me, my content and my platform. Thank you!
*This article may contain some gifted items and affiliated links and discount codes. This doesn't effect my opinion or the way in which I write about products featured on this site.