Mid May marks my curl anniversary from when I first discovered and started following the curly girl method, back in 2017. Here's my transformation over the past year. What methods, products and routines have worked for my hair. What I've learned, what I wish I knew at the start of my journey.
As well as how I've modified the curly girl method to work best for my hair. So if you're thinking about embracing your natural waves and curls, you're at the beginning of your curly journey or just need some inspiration and encouragement to keep going, this post is for you. Don't give up!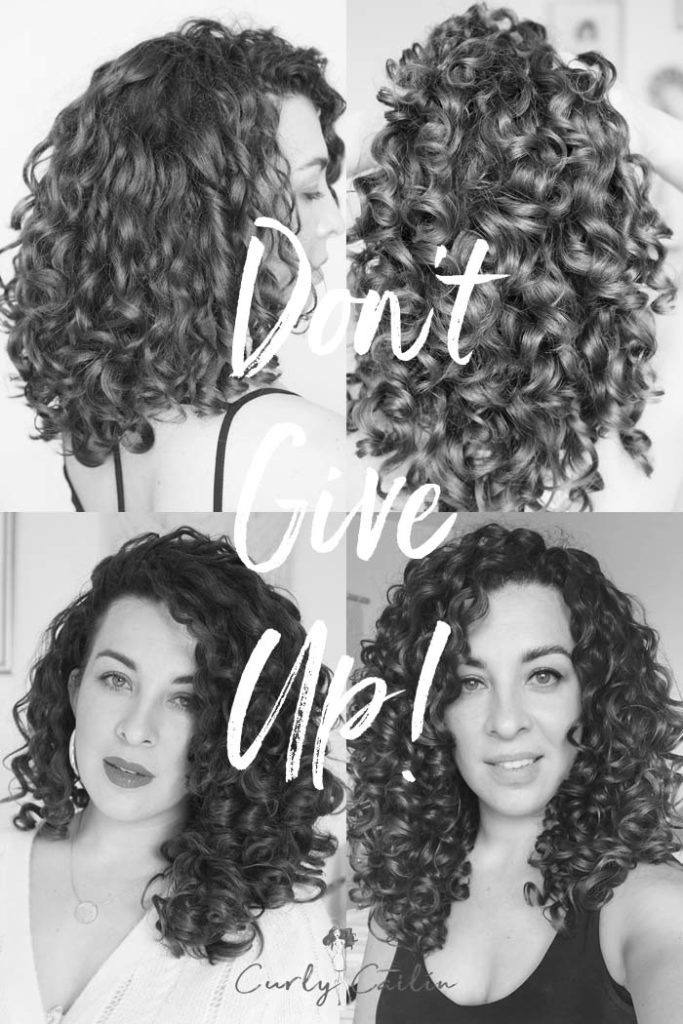 Following the Curly Girl Method – First + Second Year
The first year was a lot of trial and error, using cheap products, with poor quality ingredients. Bouncing back from hygral fatigue and discovering and developing my modified rice water treatment! I transitioned from damaged, barely-there waves and slowly started to see my natural curls make a come back. The second year was all about transformation and figuring out the protein moisture balance for my hair. As well as my iconic DIY cut for shape and volume, which you can read about here.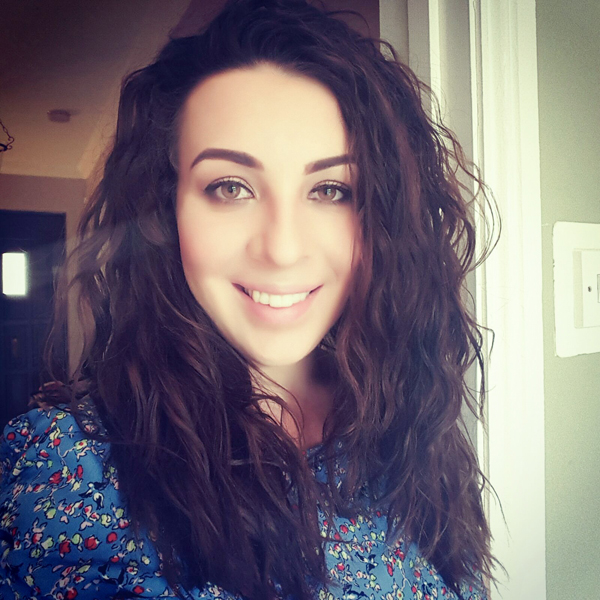 Third Year Following the Curly Girl Method
Over the past year, my focus has been on growth, maintaining a healthy protein moisture balance, and aiming for consistent results every wash day. There's nothing worse than the gambling game of uncertainty when it comes to wash day, especially after all that time and effort! I've managed to nail all three, which means everything I've been doing – the products, techniques and routine – actually work!
All my hard work has paid off. I haven't seen as much of a drastic change or transformation in my curl pattern this year, unlike the first two years. But I think I've finally reached peak hair health, and realized my full curl potential. I did it guys! I made it, and you can too! Here's all the details of the last year.
25 months – Hydrated Curls, Clumps + Ringlets
It's actually quite shocking to look back at my hair to see how much it's grown and changed since June 2019. I had healthy, shiny and hydrated curls, clumps and ringlets. I hadn't quite reached my full curl potential yet. Looking back, I can see my curls are a little stretched out and looser than they are now. But all in all, not a bad way to start my third year following the curly girl method.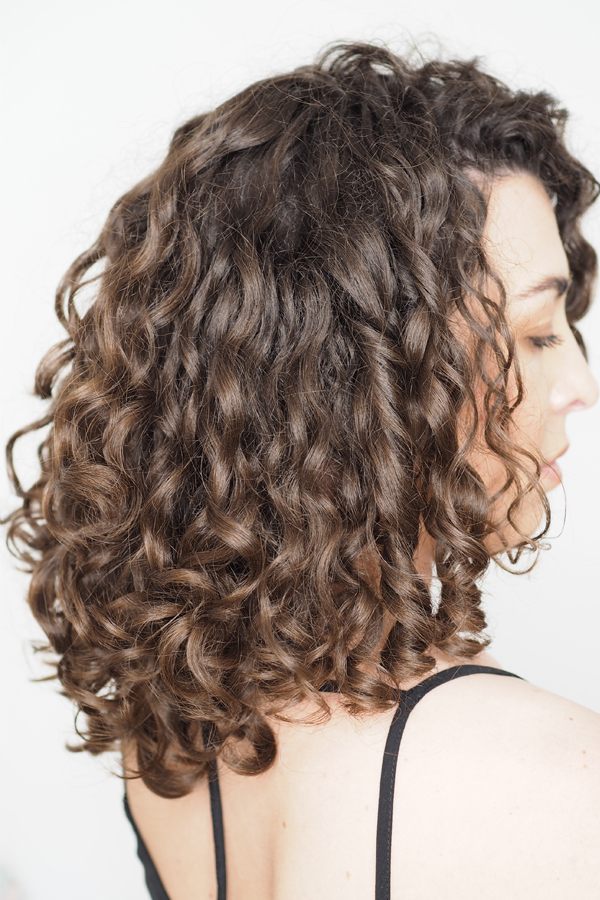 27 Months – Hydrated Holiday Curls
I spent most of July travelling around California. Two eleven hour flights, hot climates and a short stint in the desert. I was expecting to come home to trashed curls that needed a lot of TLC. But I couldn't have been more wrong! I brought the Innersense Hydrating Hair Masque, which was the key to my hydrated holiday curls.
I applied it to my wet hair at the start of every day when I was in Palm Springs. In 42 degree, dry desert heat – that's almost 108 F! I made sure to rinse it out at night to avoid over-moisturizing my hair. Then for the rest of my trip, I used it to deep condition once a week. If you're outside the USA, you can get 10% off Innersense at The Clean Beauty Edit (who ship worldwide) using code CURLMAVEN. These are my curls in August, after I was back home for a few weeks.
28 months – Consistency + Growth, finally!
I started taking Hair369 vitamins around April/May and have taken them every day since. September is when I really started to see noticeable growth! This is when I was also being really consistent with my products and routine. I was exclusively using Innersense Organic Beauty cleansing and conditioning products, you can read my full review here. Use code CURLMAVEN to get 10% off Hair369 vitamins.
Although I was experimenting with different styling products for an upcoming blog post, I was consistently doing The LMG Method. I deep conditioned once a week, every week, using my Curl Maven Thermal Heat Cap – which you can purchase here. And I was still getting great results from my modified rice water treatment, which is also great for growth. Read this post for all the benefits of rice water.
Modifying my Modified Rice Water Treatment
This is also when I started adding a tablespoon of Aphogee Protein Treatment Step 1 to my modified rice water treatment, for an extra kick of protein. Not to mention, it's far less effort, time, mess and hassle than doing a full Aphogee Protein Treatment. Which you can watch me do in this YouTube video. This has turned into such a time-saving hack that works really well for my hair.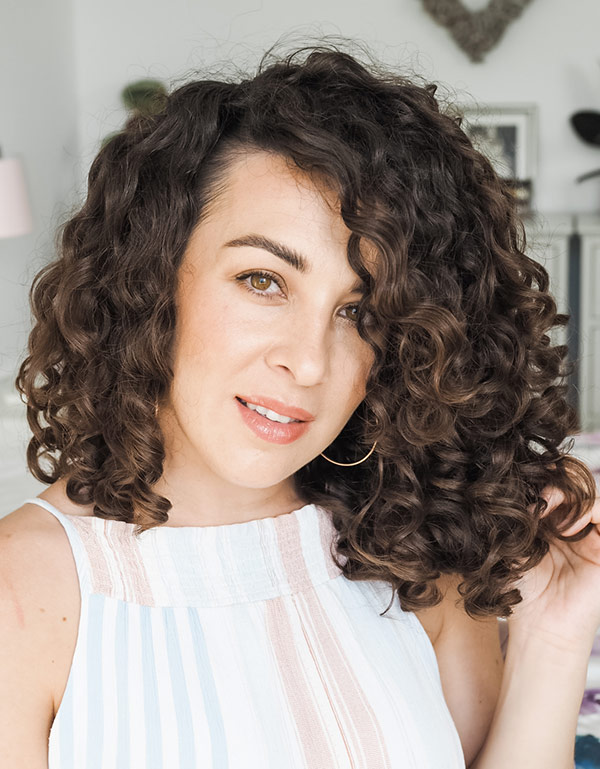 Most of the time I just add one tablespoon to the mix, sometimes two, but never more than that. If my hair starts to feel dry, I know I'm using too much Aphogee, or too often, and I'll give my hair a break from it for a while. You can see my curl pattern is tighter, I've got great definition, minimal frizz. My curls are healthy, hydrated, full of shine, bounce and definition, and the closest I've got to frizz-free curls. All the healthy, curly hair goals!
30 months – Amazing Results with Bounce Curl
I started using Bounce Curl not long after I started my curly journey, in the Summer of 2017. I've continued to use their cleansers ever since, they're hands-down the best on the market! This is when I fell in love with their Hairspray and I've used it on almost every wash day since! But I could never get the Bounce Curl Light Creme Gel to work for me! Usually I apply a gel as the final product in my styling step. But I tried applying it first, and then layering Pantene Defined Curls Mousse on top, and boom! Amazing wash day results, that I've continued to recreate time and time again ever since.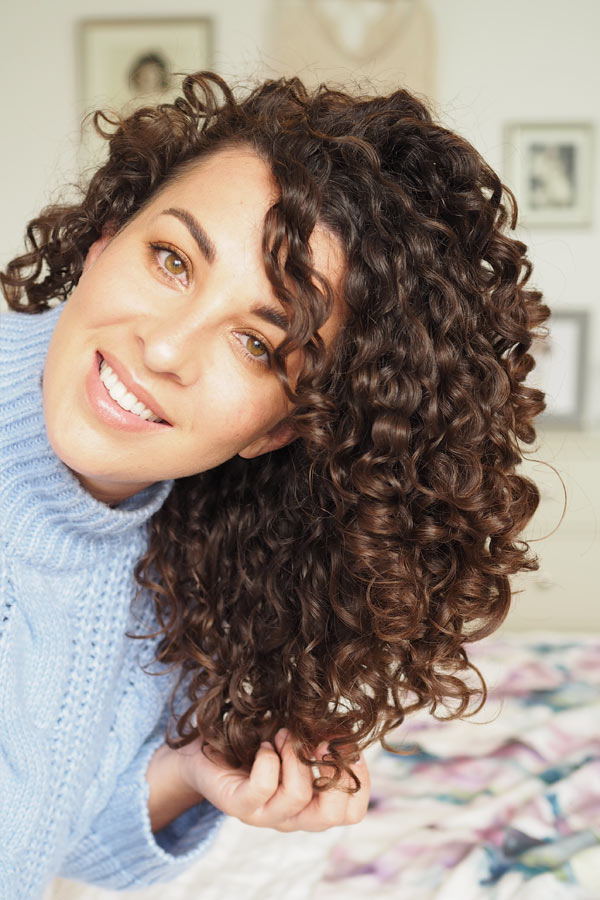 I finally found a way to make this cult-favourite gel work for me. I've only found this works if I use a mousse though, I don't get the same results if I use a foam. So if you've been trying to get a product to work for you, and feeling frustrated not getting the same results as others. Try switching up how and when you apply it. I consistently get hydrated, defined curls and a tighter curl pattern every time I use Bounce Curl this way. And I can consistently recreate these wash day results.
Get 10% off Bounce Curl using code CURLMAVEN at all of the following distributors/online retailers:
32 months – Neglect, again!
For those of you who don't know, I suffer with Seasonal Affective Disorder, and other mental health issues such as anxiety, panic attacks and depression. I've got a blog post on how to look after your hair if you suffer with mental health issues too. The winter is always hard, and it's when I tend to neglect my hair the most. Especially when it comes to regularly deep conditioning, and it shows. My hair is frizzier, with a looser curl pattern and lacking definition. I know my hair doesn't look that bad in these pictures. And I'm still mindful that my "bad hair day" is someone else's hair goals.
For me, regular deep conditioning with my modified rice water treatment and my Curl Maven Thermal Heat Cap is how I keep my protein moisture balance in check. So when I stop doing that, my hair becomes easily over-moisturized, frizzy and my curl pattern starts to drop a little. I'm also badly in need of a hair cut, because the shape is all over the place. A rather aggressive side part and pulling all my hair to the front was the only way I could give some decent shape to my hair. Wait until you see the next set of pictures and how bad it got!
34 Months – A Curly Cut, Finally!
I'd held out for as long as I could without getting my hair cut, and resisted the temptation to cut it myself. The layers had completely grown out, they were uneven, the shape was all over the place and I had lots of stringy bits! Another thing I noticed, was the underneath layers of my hair were almost completely straight.
This was down to two things: Firstly, the underneath layers are the longest layers and therefore the oldest part of my hair and badly needed a trim. And secondly, for the past few months, I'd been constantly parting my hair down the middle at the back of my hair, and pulling it forwards.
This was to try and make the shape look better, and because I was wearing scarves and big winter coats and didn't want my hair getting tangled and frizzy. But each time I'd do this, I'd also pull any knots or tangles out of my hair too. After a few months of doing this several times a day, I ended up completely pulling the pattern out of my hair!
Just days before Ireland went into lock down due to coronavirus, I got a much-needed curly hair cut.
I'm going to go into all of the details in an upcoming blog post. But I was absolutely thrilled with the results and love the shape, length, cut and whole experience! As you can see from the photos, the shape is amazing! Check out my full wash day routine for maximum volume on YouTube, with all the products and techniques I used for these results.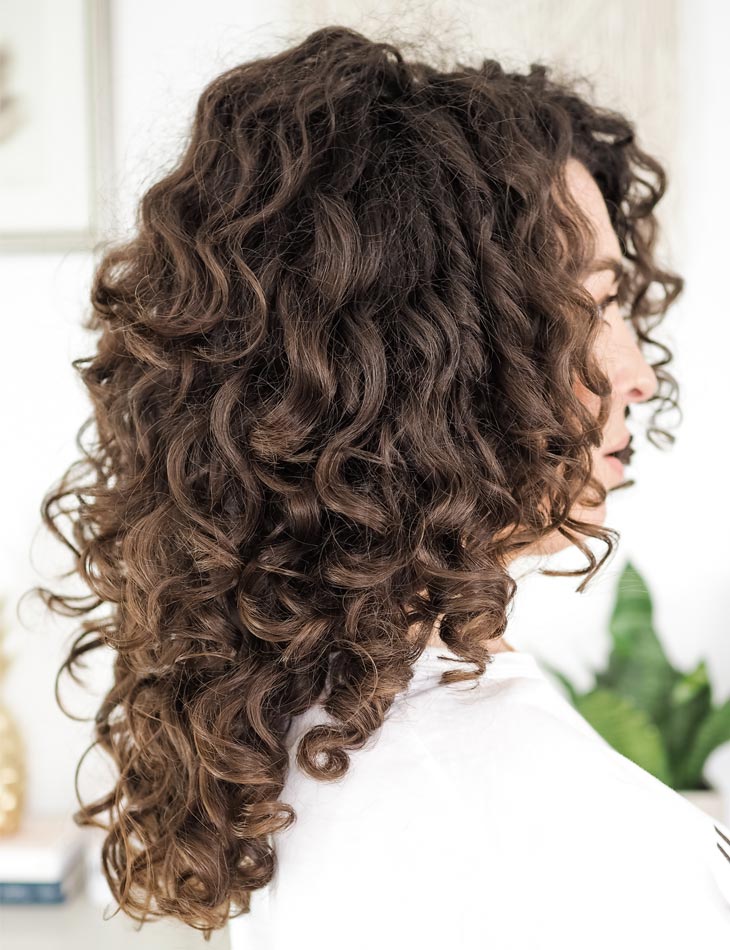 3 Years – Healthy, Defined, Frizz-Free Curls in Great Shape!
Three years on, my hair is back to the length it was when I started, but so much more healthy, and curly! I've reached my goal. I've achieved maximum hair health and reached my full curl potential! A few months after my curly cut, the shape still looks just as good. Which is a sign of a really good hair cut!
What I've Learned
If there's one thing I've learned over the last three years, it's if you want to "get your curls back," you have to focus on getting healthy hair first. And with that will come the shine, bounce, and definition. And whatever waves, ringlets, curls, clumps and coils your hair has the potential for, once it's in good health.
The goal and destination may be getting your curls back, but the path to that destination is a healthy one. Focus on good products, using high quality ingredients and a consistent routine that's tailored to what your hair needs. I put together a post on The Golden Triangle of Healthy Hair. If I have a "secret" to achieving healthy hair no matter what your hair type is, curly or straight. Or achieving maximum curl potential, then it's everything in that post. So be sure to check it out here.
What I Wish I Knew at the Start
Sulfates are not the devil!
When I started my curly journey, I wish I knew that the Curly Girl Handbook by Lorraine Massey should be used more as a guide and a starting point to healthy hair. Not a bible or book of laws that should be abided by at all costs, eg: the cost of your hair. I don't think all sulfates are bad. In fact, used correctly, I recommend it! I clarify my hair once a month with Bumble & Bumble Sunday Shampoo, which contains sulfates! Read this post for more about clarifying.
It's not all about moisture + co-washing
I don't agree with the heavy focus on moisture. Or the exclusive use of a co-wash, or non-lathering cleanser. Co-washing is great if your hair is extremely dry, or you have very tight, kinky coily hair. But more often than not, it leads to over-moisturized hair that's limp, lifeless, frizzy and can't hold a curl past wash day! I haven't co-washed my hair in 18 months and my curls are just fine! The focus has to be on a healthy protein moisture balance, which you can read about in this post in more detail.
Wash your hair twice a week
And finally, I remember at the start of my journey feeling pressure to wash my hair as little as possible. To try and go seven, ten or even fourteen days between wash days! If you're trying to do the same, ask yourself why you start this curly journey. Was it to try and get healthy hair and regain your natural curls? Or was it to see how long you could go between wash days…?!
I've washed my hair twice a week for as long as I can remember, even as a child. Three times a week if I've got a night out or special occasion. Or I got really dirty or sweaty or something like that. I find that twice a week works best for most people. You want your hair to be in a healthy, defined, wavy/curly state for more days in the week than not. You want your hair to be consistently curly, as much as possible. Rather than consistently pulled up into a bun because it's only day three hair and it's too messy, frizzy, stretched out etc. to wear it down. Do you see what I mean?
How I've modified the Curly Girl Method
I guess you could say I don't actually follow the curly girl method anymore. I've taken aspects of it that work, such as no silicones or waxes. But I've modified the parts that I don't think are best for achieving healthy hair and maximum curl potential. Over the summer, I'll be updating my tips, advice and recommendations in old blog posts to reflect this.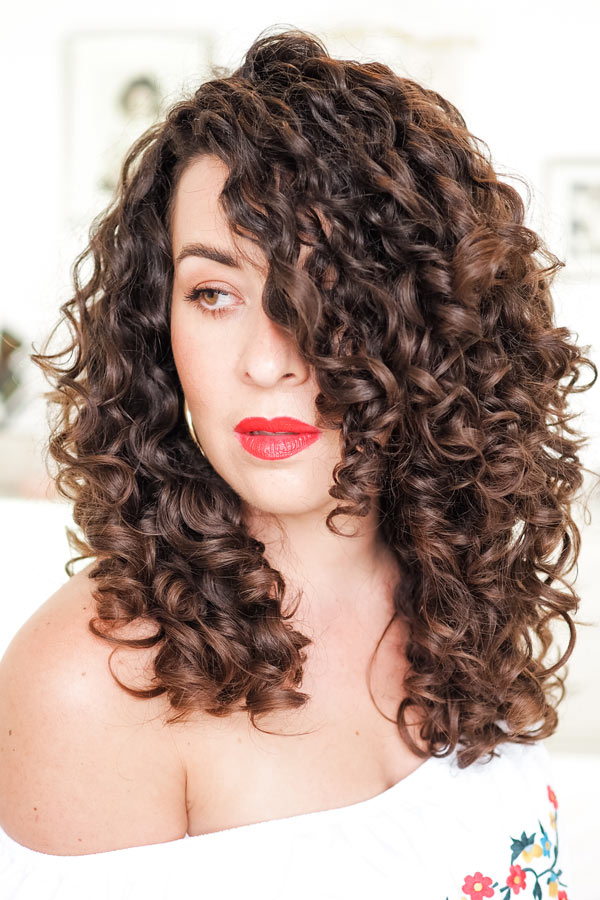 Lather: I use a low lathering cleanser twice a week, and have done for the last two years. Sulfates: I clarify once a month using a sulfate shampoo. Brushes: I use a Denman Paddle Brush to de-tangle my hair when I've got conditioner in it. And again after I've applied my last styling product, before scrunching and diffusing. Heat: I diffuse my hair every single wash day. Refreshing: I very rarely refresh my hair. Oils: I don't recommend or use oils on the hair or scalp.
I'll happily and confidently stand behind my modified method because, quite frankly, I think my results speak for themselves! I achieved what I set out to do, and that was to get my curls back and have healthy hair again. My hair was so damaged, I didn't think it was possible. But from everything I've learned, all the hard work, consistency, techniques, routines, good products and practices, I've done it! And more importantly, so can you!
Make sure you subscribe to the Curl Maven Collective Newsletter for exclusive giveaways and offers, new content, products and services. Follow me on Pinterest, Instagram and subscribe to my YouTube channel for more tips, advice and tutorials.
feeling overwhelmed + don't know where to start?
Book a Curl Clinic Consultation
Gratitude + Support
If you found this article or any of my content helpful and would like to show your Gratitude + Support, you can click here to make a donation. I'm so incredibly thankful and grateful to everyone who supports me, my content and my platform. Thank you!
*This article may contain some gifted items and affiliated links and discount codes. This doesn't effect my opinion or the way in which I write about products featured on this site.