This week I celebrated my one year curly anniversary, a year since I started following the curly girl method. They say the only time you should look back, is to see how far you've come. This is my transformation over the past year, the products I've used a long the way, bumps along the road, and what I've learned. So if you're thinking about starting, at the beginning of your curly journey or just need some inspiration and encouragement, this post is for you. Don't give up!
Growing Up Curly
I've had curly hair since I was a toddler. My mum had no clue what to do, or how to manage my curls. I spent most of my child looking like a love child of Macy Gray and Worsel Gommage. Pink Lotion was about the only thing that went near my hair until my mid-teens when someone introduced me to mousse.
My hair didn't change during puberty, and I had the most gorgeous 3a-3b curls (which I can't find any pictures of because I was a goth and taking pictures wasn't cool back then – imagine a time like that again!). I used Pantene Perfect Curls Shampoo, Conditioner and Mousse and had the best curls of my life. But of course I hated them and wanted straight hair like everyone else.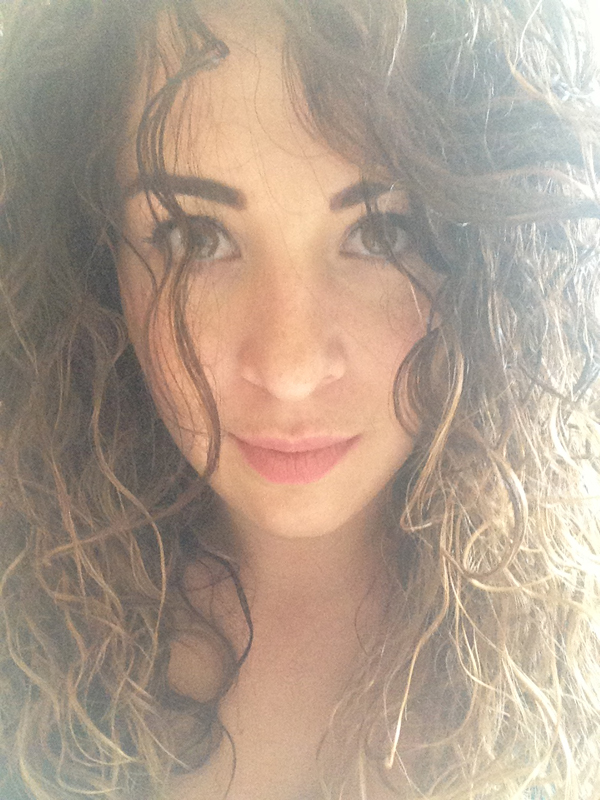 In my late teens, I started ironing my hair – with an actual clothing iron, sat at the ironing board. During my mid twenties, I started colouring my hair and used a variety of GHD's, curling wands, tongs and InStylers. One day I realised I had damaged my hair so much, my natural curls were completely gone. I'd gone from 3a-3b curls to a 2a-2b wave. (Read this post for more info on curl types).
Even those tiny baby hairs that curl into ringlets around my ears were no longer curling, they were poker straight. That's when I knew I'd really messed up my curls. I felt like I'd lost my identity. I'd always been known as the girl with the mad curly hair. This picture was taken before I started the curly girl method.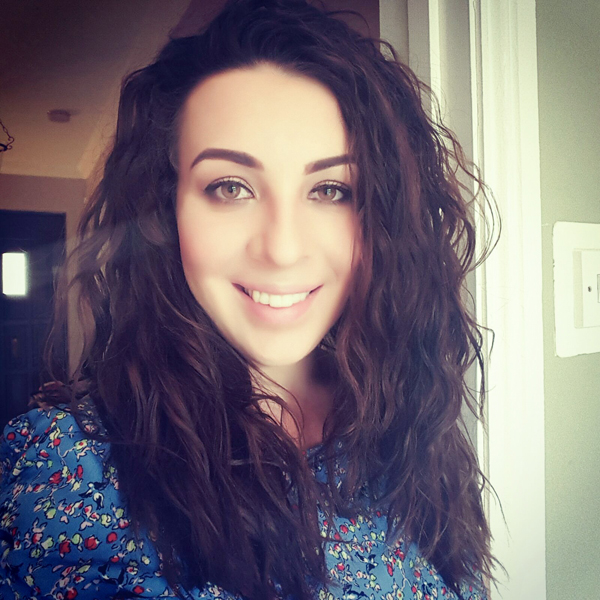 Discovering the Curly Girl Method
In search of products to help get my curls back, I tried L'Óreal, Aveda, Davines and Kerastase products – all targeted at curly hair. Of course, I didn't get the results I was looking for because they're all loaded with silicones! I found a post online about the curly girl method, bought the book, read the book, did a tonne of research and bought my first CG-approved products all in the same day.
I started with As I Am Coconut Co-Wash, Shea Moisture Honey & Mafura Oil Mask, Briogeo Rosarco Heat Protectant Creme, DevaCurl One Condition, Wave Maker and Styling Cream (available from Naturalistic Products in the UK). The Shea Moisture mask was way too heavy for my hair. The DevaCurl products were okay/good, they weren't as amazing as I'd expected from all the DevaCurl hype! However, I've purchased numerous tubs of the As I Am Co-Wash over the past year and cannot recommend it highly enough. I haven't repurchased any of the other products. Here's my hair two months after starting the curly girl method.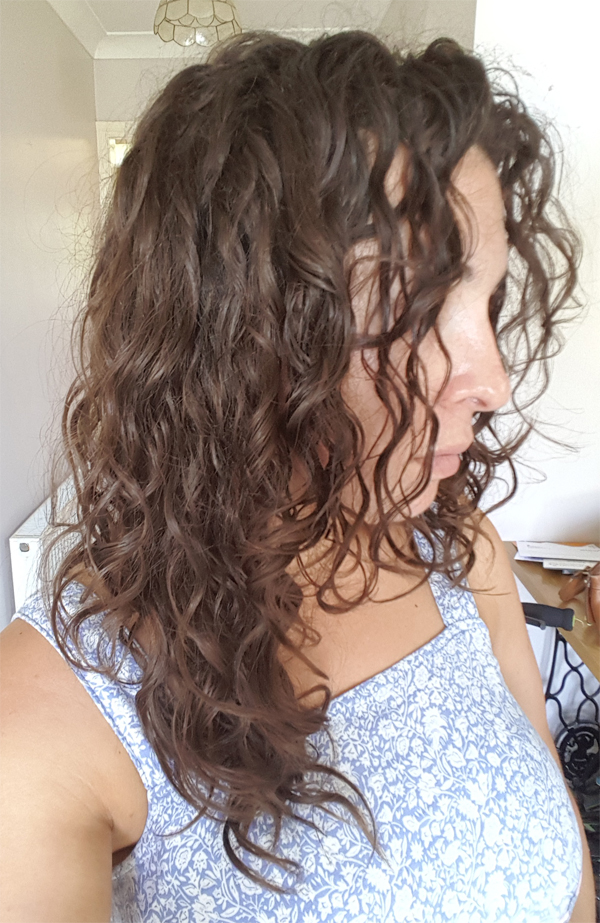 4 Months – Discovery
Over the next couple of months, I discovered my favourite mousse, Pantene Defined Curls No. 5, was CG approved. This was the only styling product I'd used on my hair for years before I started the curly girl method. Although I continued to use the As I Am Co-Wash. I started using Bouclème. You can read my review of their full range of products here. I used their Curl Cleanser, Conditioner and Curl Defining Gel and continue to use them a year later. I also discovered Kinky Curly Curling Custard, available from Naturalistic Products in the UK. I remember around this time, my hair seemed to hit a wall, didn't seem to be improving and I was so close to giving up. I'm so glad I didn't.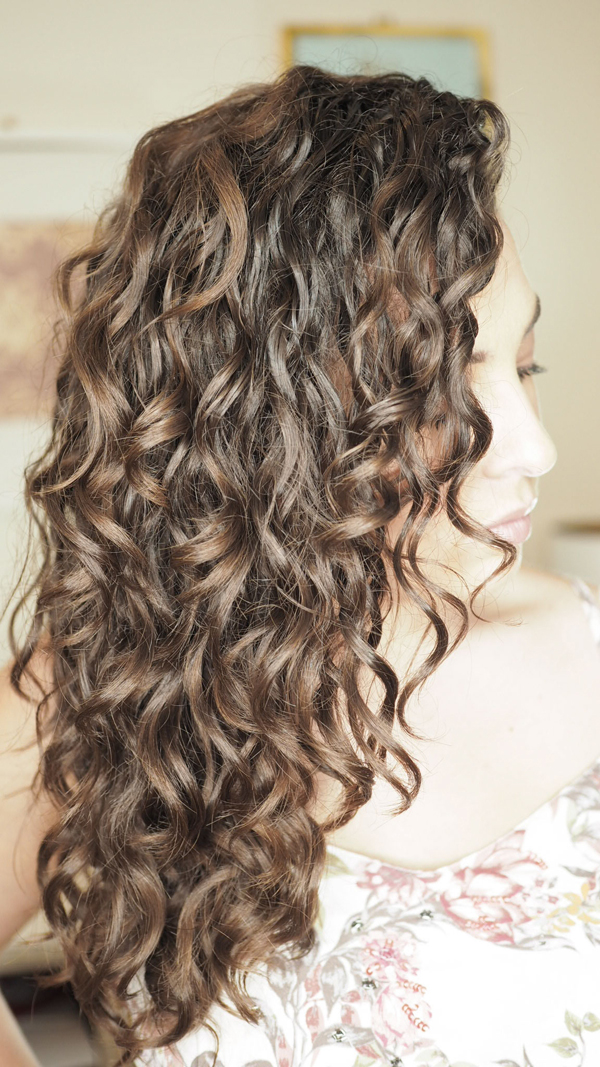 6 Months – Budget Hair Products
Six months into my curly journey, I was still using the As I Am Co-Wash. In an effort to find less expensive hair products, I'd tried the Vo5 Megahold Gel, Eco Gel and Umberto Giannini Curl Jelly – all of which were too thick and sticky for my hair, weighing it down. I also tried the Tresemmé Botanique and Perfectly Undone conditioners. Although they felt lovely when I applied them, they caused nothing but frizz. I started using the Briogeo Don't Despair, Repair! hair mask, which I really liked, I just haven't repurchased yet.
Then I started using the Not Your Mother's Naturals Curl Defining Shampoo and Conditioner (the pink line). I tried Camille Rose Curl Maker (available on Naturalistic Products in the UK) and absolutely hated it. My favourite styling combination was Pantene Mousse and Aussie Instant Freeze Gel. Until I discovered MopTop Curly Hair Custard. Just look at my gorgeous, big, fat, juicy curls and clumps! I'd not had curls like this in years! Get 10% off MopTop here using code CURLMAVEN.
7 Months – Hygral Fatigue
Just a few weeks after that picture (above) was taken, I got hygral fatigue. My hair was incredibly soft, to the point that it felt mushy – wet or dry. So much so, it felt like it would disintegrate in my hands. It was so limp and lifeless it couldn't hold a curl, at all! As a newbie to the curly girl method, I had thought it was all about moisture, and assumed I should stay away from protein, especially as I had low porosity hair. WRONG!
A combination of the NYM shampoo and conditioner, which has polyquats and butters in it; and sleeping overnight with the Briogeo mask on, caused severely over moisturised hair. Look at the state of my hair!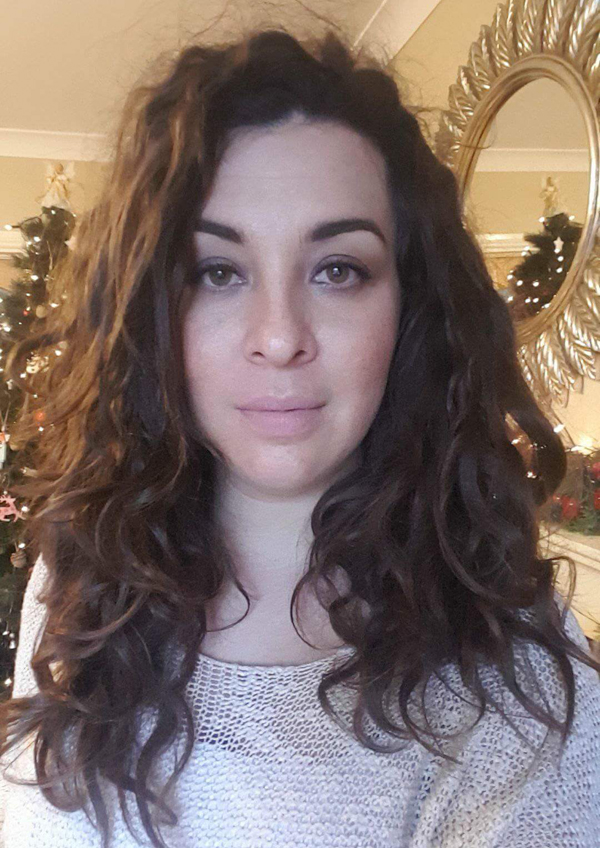 8 Months – Bouncing Back
One thing I had never done throughout my curly journey until this point, was clarify my hair. My latest post is all about this. 20 signs you need to clarify your hair, what it means, when you should do it, and the difference between clarifying and chelating shampoos. It took a few clarifying washes, using Bumble + Bumble Sunday Shampoo, and lots of DIY protein treatments to get my curls to bounce back.
In between clarifying washes, I co-washed with As I Am, conditioned with Matrix Biolage Hydra Source Conditioner (GVP Conditioning Balm if you're from the States), styled with Pantene Defined Curls Mousse and either Aussie Instant Freeze Gel or Giovanni LA Natural Gel, or MopTop Curling Custard. I also discovered lube! You would not believe how good this is for taming frizz! I like to use it with Boucléme Gel or Aussie Instant Freeze as the perfect refresh between wash days.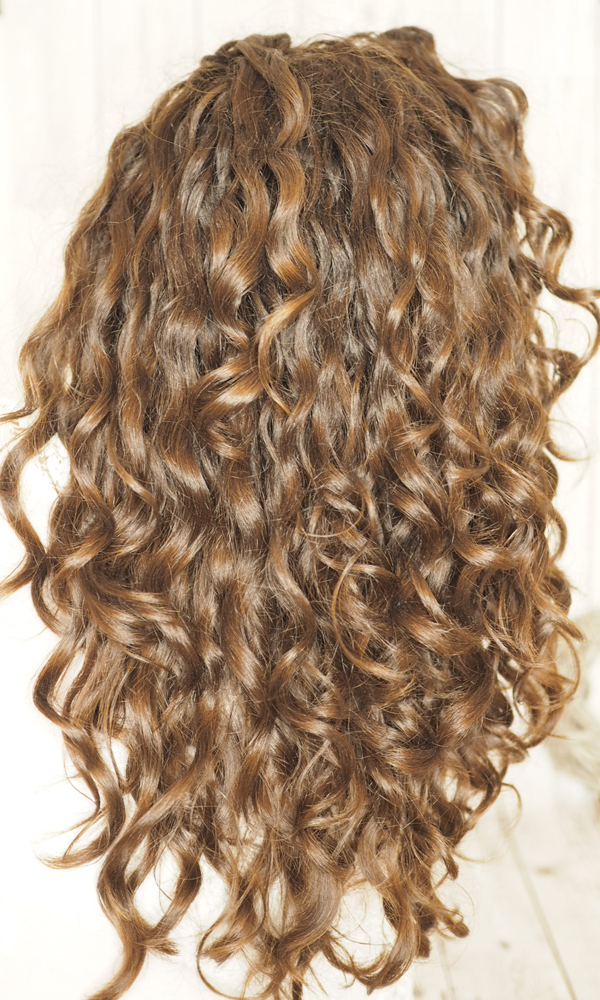 10 Months – Protein + Rice Water
As I educated myself more on the importance of protein, I started using Hairfinity Balanced Moisture Conditioner and discovered, and then developed, my modified rice water treatment method. Combining thick, gloopy rice water with the Hairfinity Strengthening Amino Mask has been the biggest game changer in my curly journey so far. If you haven't tried this yet, read the post here. I continued to use As I Am Co-Wash, Bumble & Bumble Sunday Shampoo, Pantene Mousse, Boucléme Gel, KY Jelly (lube) and MopTop Custard. Get 10% off MopTop here using code CURLMAVEN.
11 Months – The Big Chop!
I still can't believe I did this! 10 months into my curly girl journey, I cut my own hair, taking some length off the ends and adding layers and shape. I saw such a dramatic improvement in my curl pattern! I began asking some of my curl crushes what they thought made the biggest difference in their curly hair transformation.
Two things kept coming up, and one of them was the big chop. So I took the plunge, and for my birthday I went to a (non curly-specialist) hairdresser and got the big chop! Read all about it here, and what to ask your non-curly specialist hairdresser when getting your hair cut. I instantly had clumps and ringlets on the layers underneath my hair and everything sprung up – just as I'd hoped!
I miss my long hair, especially when I look back through pictures. But in grand scheme of things, and for the health of my hair and curl formation, I'm glad I did it. During this time I completely switched up my products and used some old Bouclème favourites, and the entire Bounce Curl line.
Get 10% off Bounce Curl using code CURLMAVEN at all of the following distributors/online retailers: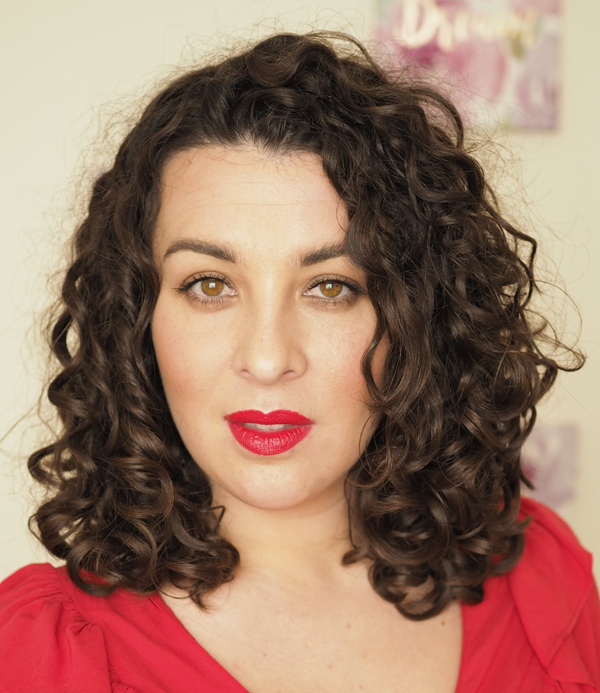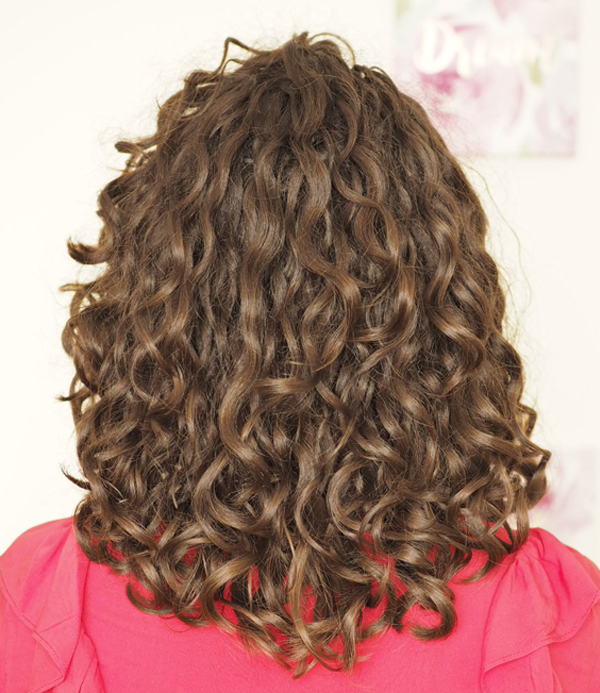 1 Year – Finger Coiling
The other thing my curl crushes said made a huge difference to their curl transformation, was finger coiling. I wasn't sure at first, it didn't seem to be a true form of embracing my natural curls. And the truth is, it isn't. As you'll see from the pictures in this post, this is not what my hair naturally looks like.
Looking back, I don't feel it gives a true representation of my curly hair transformation or journey. Because it's altered and changed my natural curl pattern so much. I've traded volume for definition and I'm feeling a little like I've lost my identity again. Like I don't look like my true self.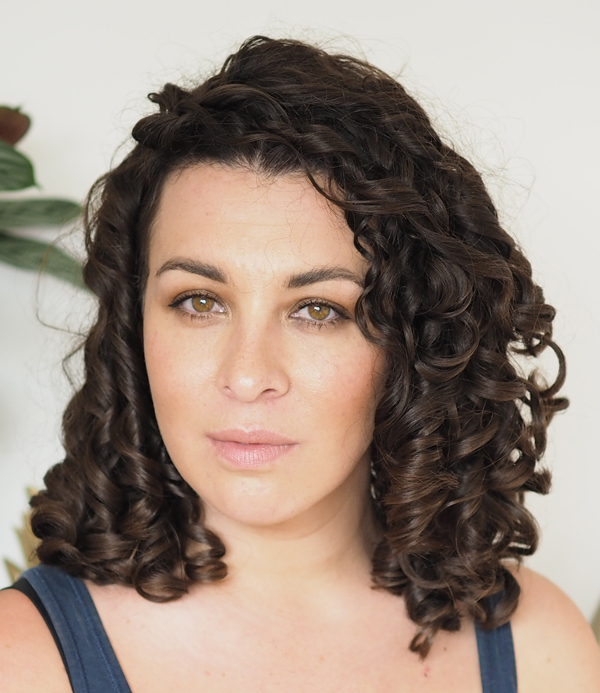 But, I'm determined to see it through. All the people I spoke to about finger coiling, said they only did it for a few months to train their curls. So I'm going to try and keep it up for the summer, although I really want to do a "normal" wash and style routine to see if it's made a lasting difference from just a few weeks. Big news, I've got a YouTube tutorial on how to finger coil coming in the next few days!
Throughout this month I've been using all Jessicurl products. They do FREE samples too! Let me say, the Jessicurl hype is real! This is the best brand of products I've tried so far in my curly journey! Since using their products, combined with finger coiling, I've not had to refresh once! And their products give the most incredible softness and shine. I'd love to know, what do you prefer? My natural curls, or this more defined, finger coiling method? Let me know in the comments below.
I can't believe how much my hair has grown, changed and transformed so much over the past year! It's the healthiest it's ever been and by following the curly girl method, I've been able to reverse and repair over a decade of hair damage and get my curls back! Which I honestly didn't think was possible because of how damaged it was. I've become obsessed with curly hair – hey, I even write a blog about it! I've made new friends, found an incredibly supportive community and learned so much! I can't wait to see where this curly journey takes me over the next year, and years to come.
I hope you've found this post, and my transformation, helpful and it has inspired or encouraged you to start the curly girl method. Or stick with it when you want to give up and reach for those straighteners! If you've been following me for any of my curly over the past year, thank you so much!
Make sure you subscribe to the Curl Maven Collective Newsletter for exclusive giveaways and offers, new content, products and services. Follow me on Pinterest, Instagram and subscribe to my YouTube channel for more tips, advice and tutorials.
feeling overwhelmed + don't know where to start?
Book a Curl Clinic Consultation
Gratitude + Support
If you found this article or any of my content helpful and would like to show your Gratitude + Support, you can click here to make a donation. I'm so incredibly thankful and grateful to everyone who supports me, my content and my platform. Thank you!
*This article may contain some gifted items and affiliated links and discount codes. This doesn't effect my opinion or the way in which I write about products featured on this site.