Thank you so much for all the love for my first post What is the Curly Girl Method? I've been on my curly hair journey since May 2017. I wanted to share this post on understanding curly girl techniques. So you know your plop from your pineapple. And how to best enhance and maximise your curls, whilst also reducing frizz. In this post, I'm going to help you understand the lingo and get to grips with the techniques. So you can continue on your curly hair journey, feeling more confident and knowledgeable.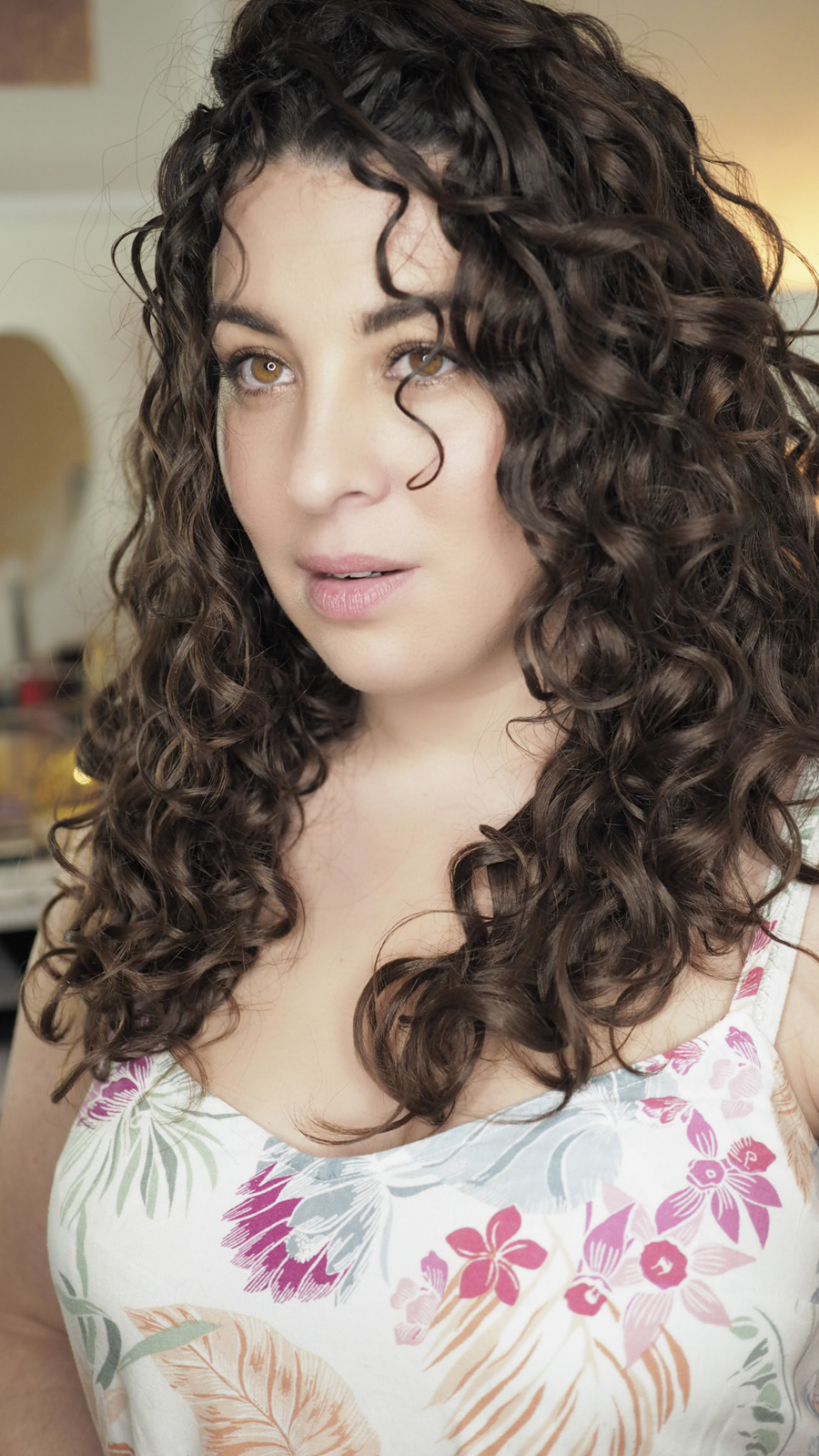 Co-Wash
This is staple part of the curly girl method, but not in my Curl Maven Method. A co-wash is a conditioning wash (shampoo). Or using a conditioner – in place of shampoo – to wash your hair. But conditioners can feel heavy and greasy, especially on fine hair. So the co-wash was born. However, co-washing is best suited to those with type 4 curly, kinky or coily hair which tends to need more moisture. Co-washing doesn't really suit type 2 wavy or type 3 curly hair for very long. As it tends to over moisturize and weigh down those hair types.
My favourite budget co-wash is the As I Am Coconut Co-Wash – CURLMAVEN for 20% off at LOOKFANTASTIC. Or Miribel Naturals Creamy Hair Cleanser is another favourite. CURLMAVEN for 10% off Miribel Naturals in the USA, or Kiyo Beauty in the UK. I also talk a little more about co-washing in this post.
SOTC
This one baffled me in the beginning! It means Scrunch Out The Crunch. Which can still leave people guessing. Almost every curly girl has experienced that wet look, with crunchy or crispy curls. Mousse, gels and custards are the culprits, as they create a "cast" on the hair. Which is good, you want that! That protective cast is forming as the hair dries to prevent it from getting frizzy and losing definition. This is my hair, fully dry before I've scrunched out the crunch. I used Pantene Defined Curls Mousse, and Umberto Giannini Curl Jelly – CURLMAVEN for 20% off.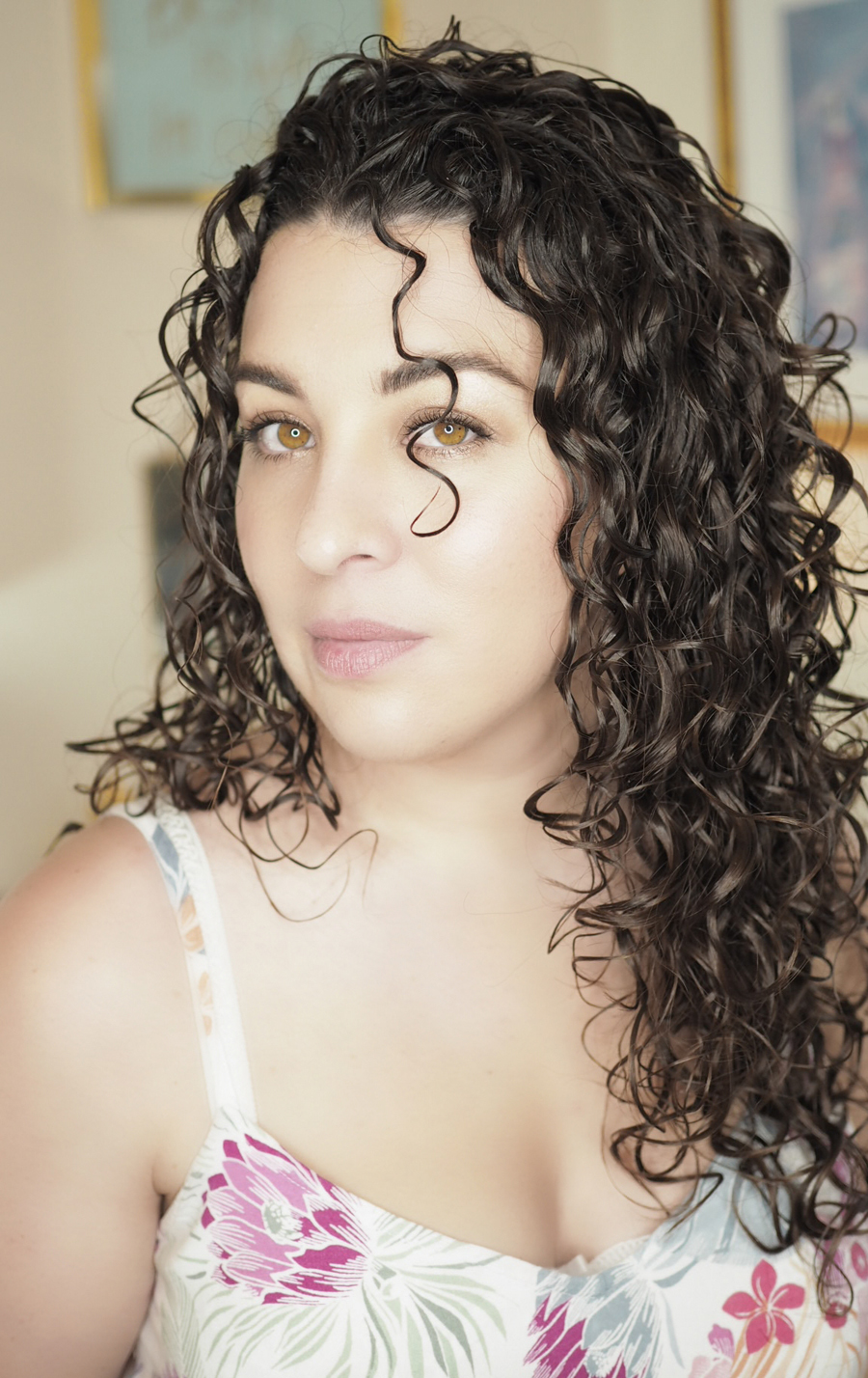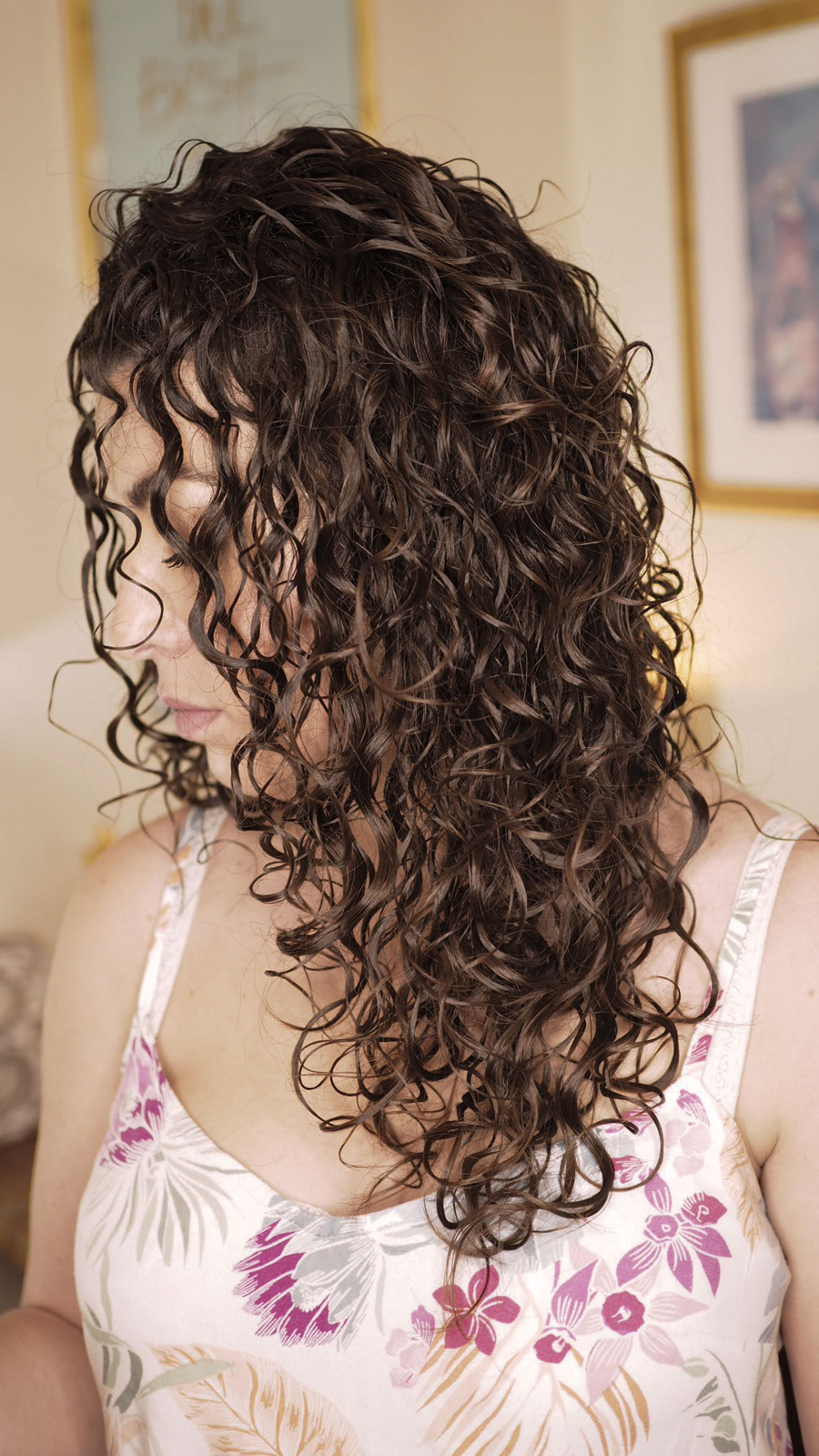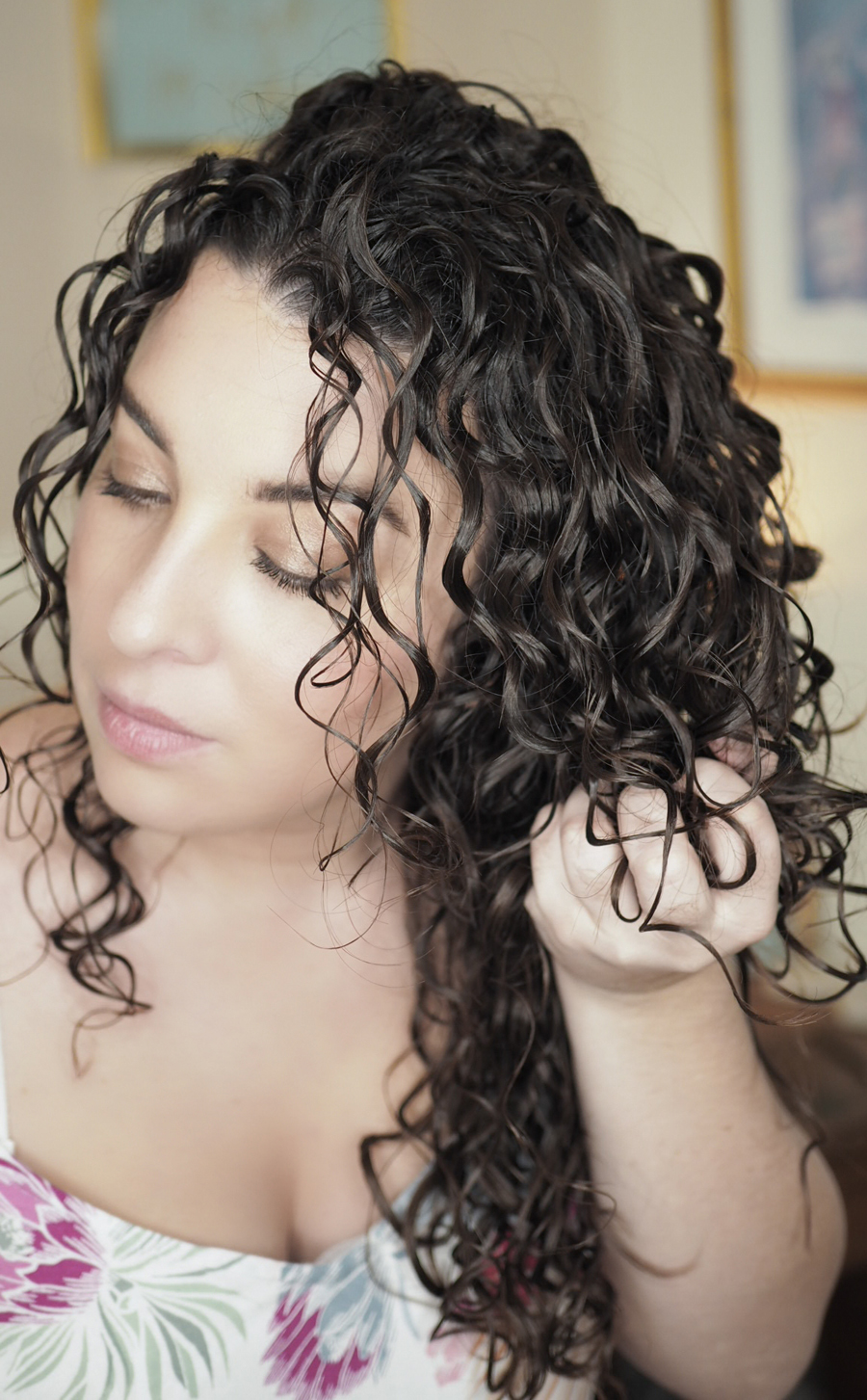 What I didn't realise was that you're supposed to break that cast, to reveal your soft, bouncy curls underneath. Think of it like applying fake tan. Applying it is only part of the process. You've got to wash off the guide colour to reveal the golden tan underneath. Same with applying your hair products. Scrunch out the crunch and break that gel cast to reveal the soft, bouncy waves and frizz-free defined curls underneath. Just don't do it too soon. Your hair needs to be 100% dry before you SOTC otherwise you'll just create lots of frizz.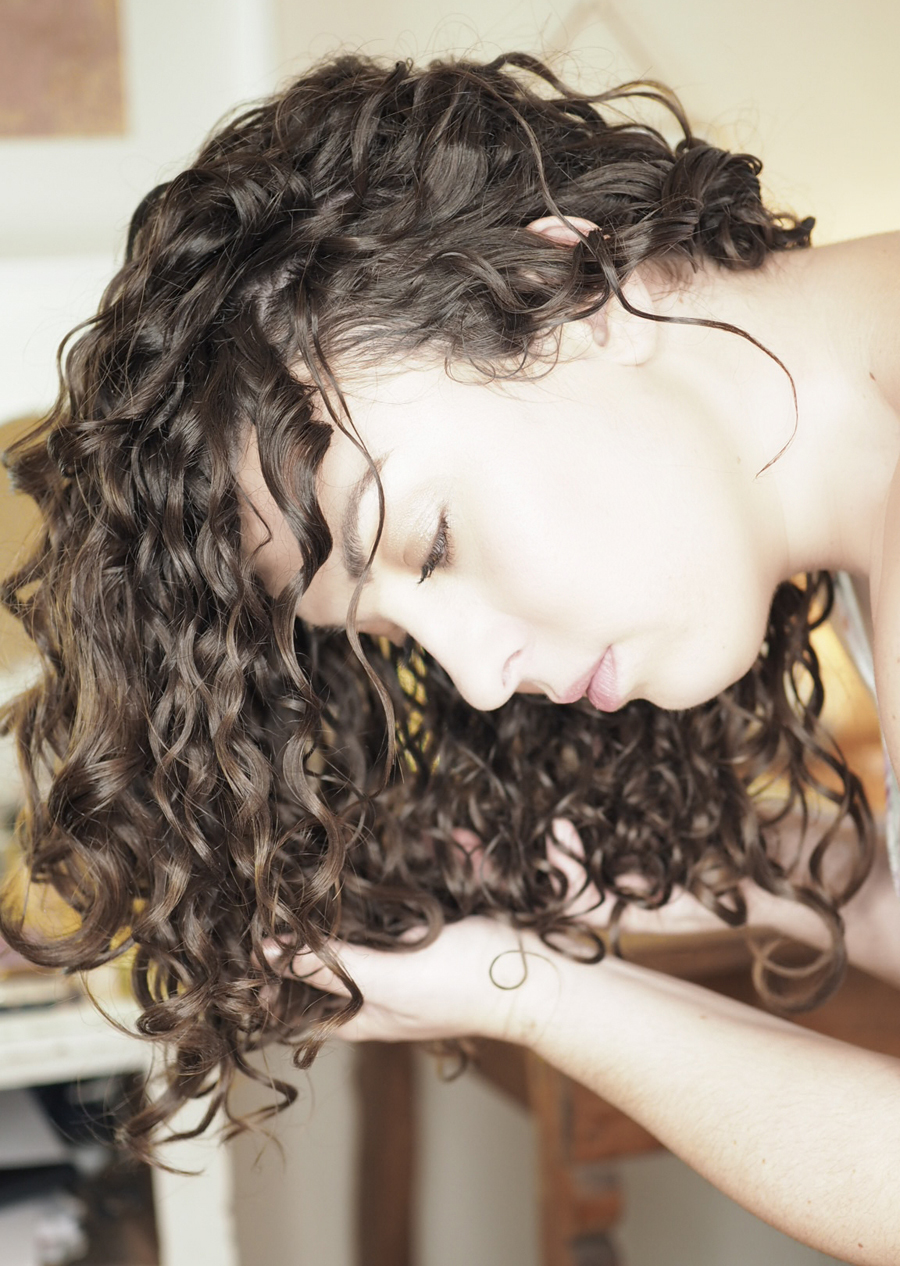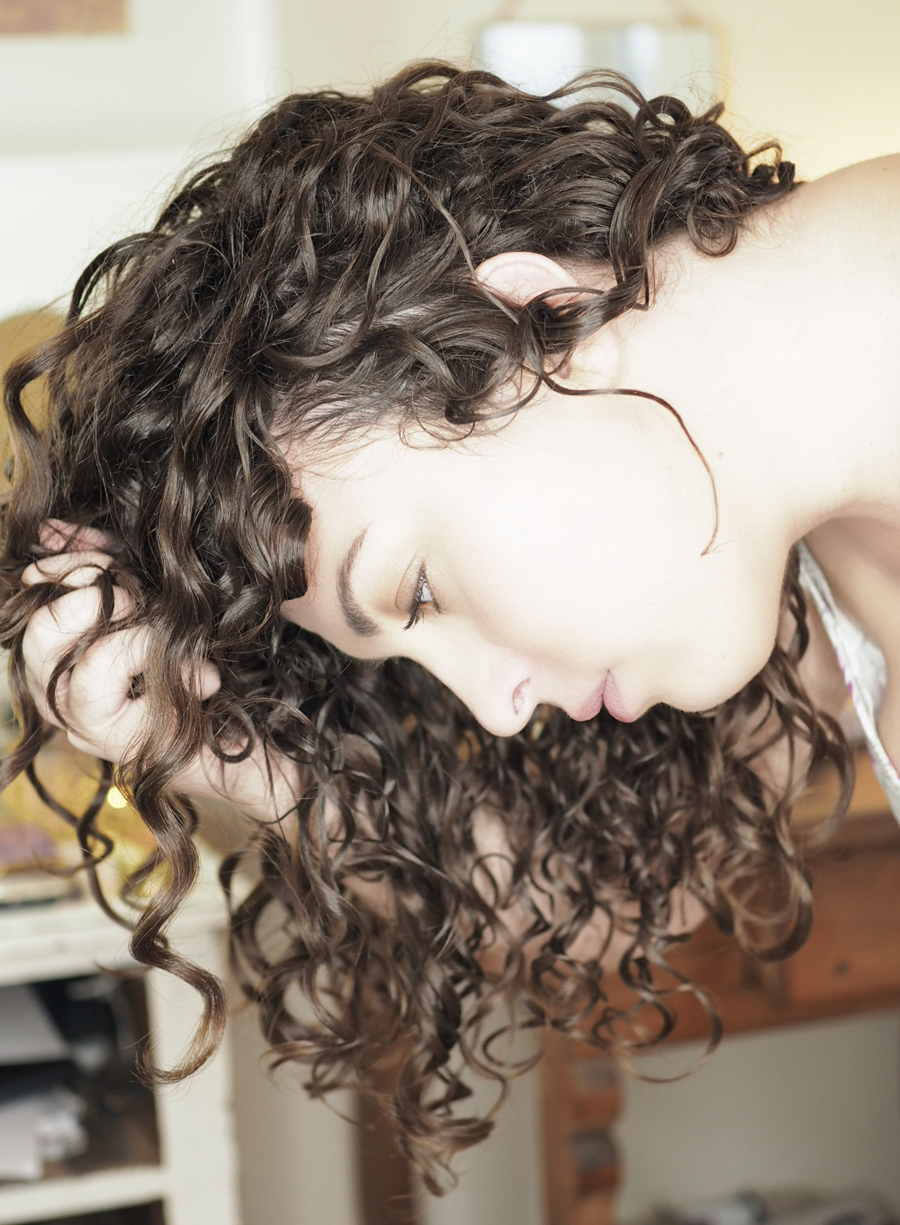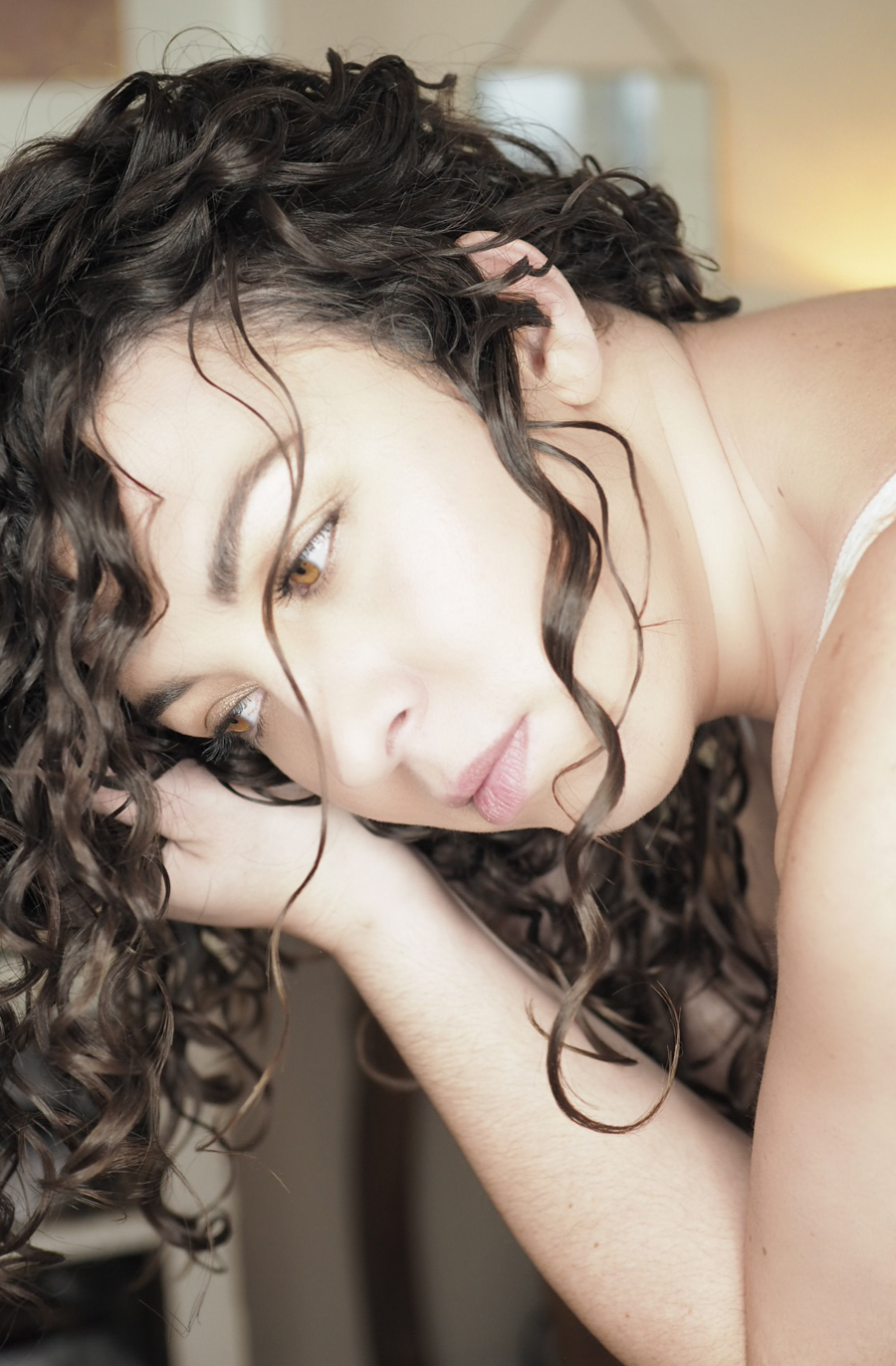 Look at the difference in volume and texture after I SOTC. I use my hands, some people use a light oil like jojoba or grape seed. But I don't recommend using or putting oils on dry hair. It's only "sealing moisture in" if your hair is wet when you apply oils. You can't seal moisture into something if it's already dry when you apply it.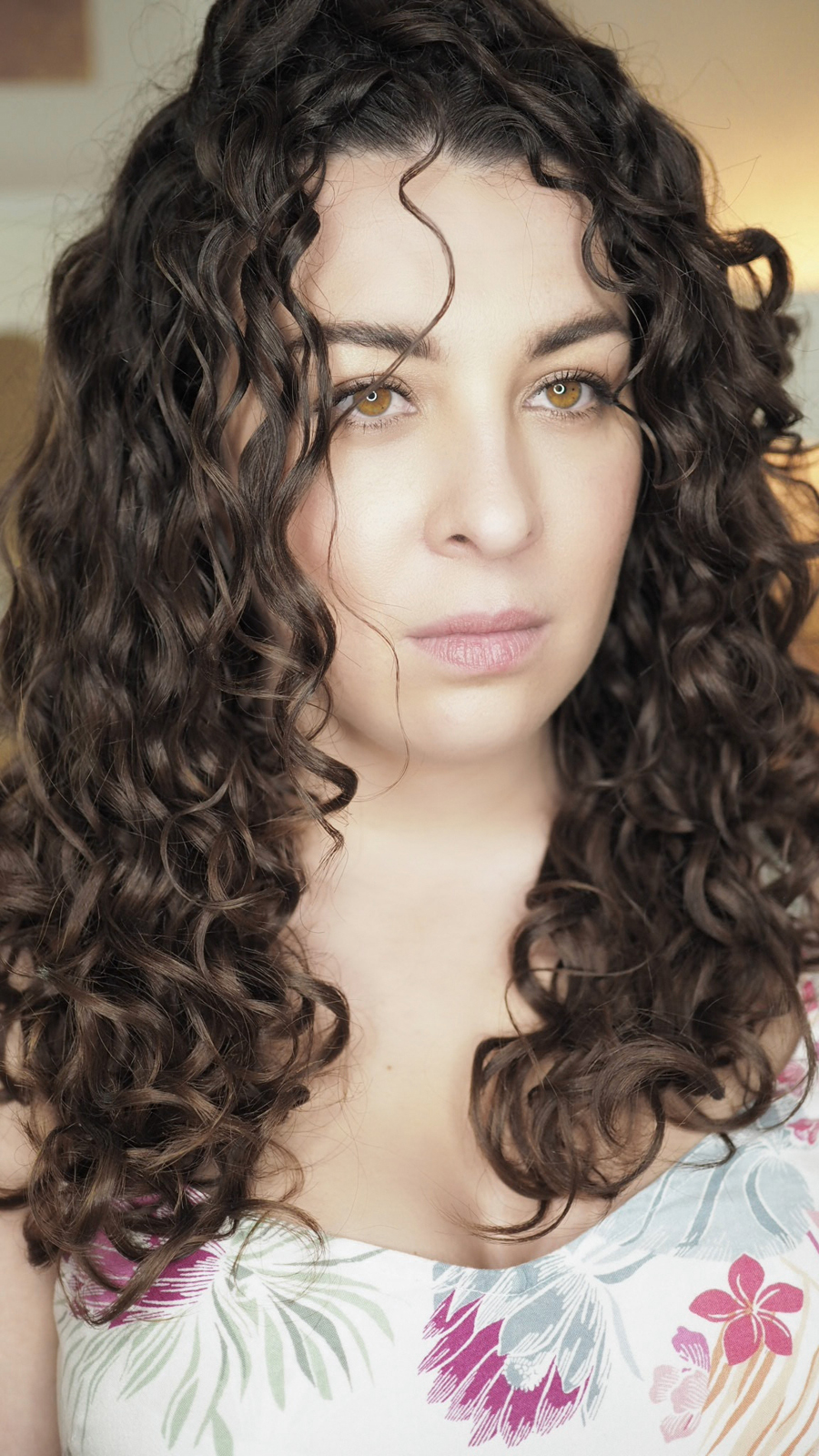 I've used Pantene Defined Curls Mousse for years and years – actually decades! Long before I discovered the curly girl method or developed my Curl Maven Method. On my wash days, I would always have crunchy, crispy hair – which I hated! It wasn't until the next day that my real curls would make an appearance. After the cast and crunch had been scrunched out during the night as I slept. Now I do it once my hair is fully dry and I don't have to wait a day to have gorgeous curls.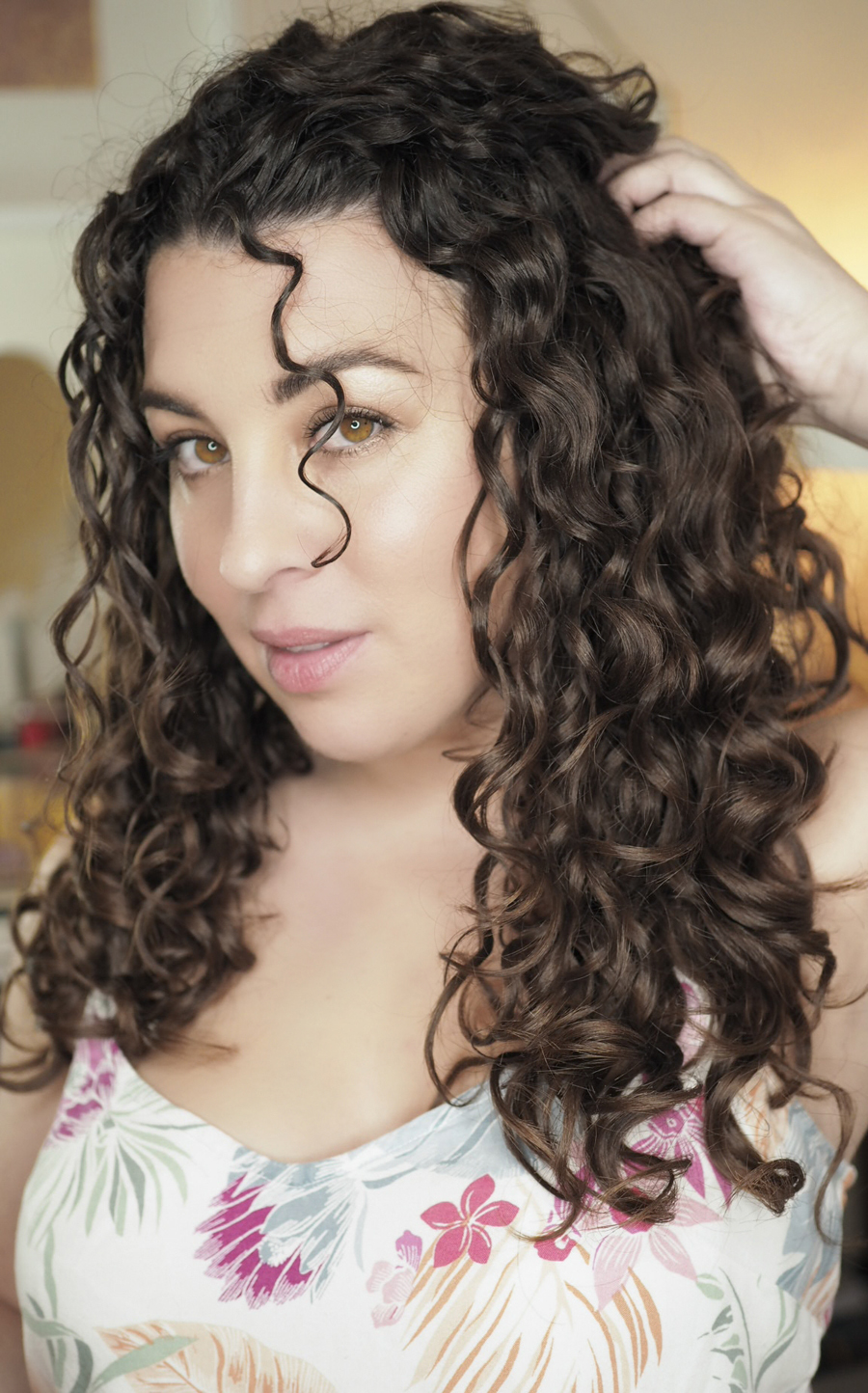 Top Tip: If you wash your hair in the morning and have a date or event on in the evening. Leave your cast in for as long as possible before SOTC. This will protect and preserve your curls for longer.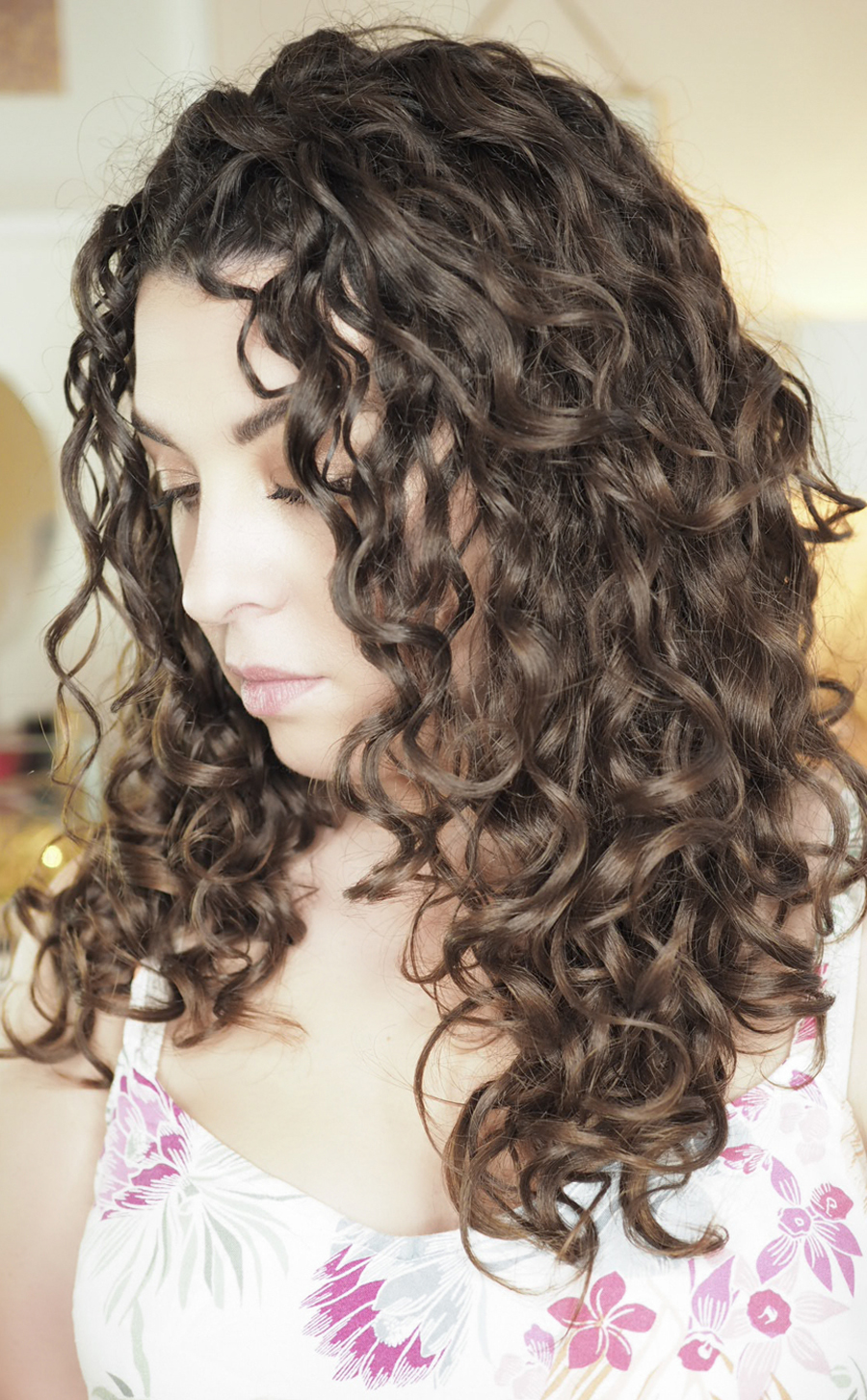 Pineapple
"What on earth does a pineapple have to do with curly hair?!" I thought the exact same thing. Think of those cute little toddlers walking around with a tiny ponytail right on the top of their head. It looks just like a pineapple right? Well, putting your curly hair in a pineapple is one of the best ways to protect your hair at night while you sleep. Or naps – I love a good nap during the day! Don't mistake this for a top knot. The pineapple is much looser, to protect your curls, and less twisting into a knot. You can use a silk scrunchie – CURLMAVEN for 20% off. Or I prefer to use a mini sized Puff Cuff – CURLMAVEN for 15% off. Or 10% off at Kiyo Beauty in the UK who ship worldwide.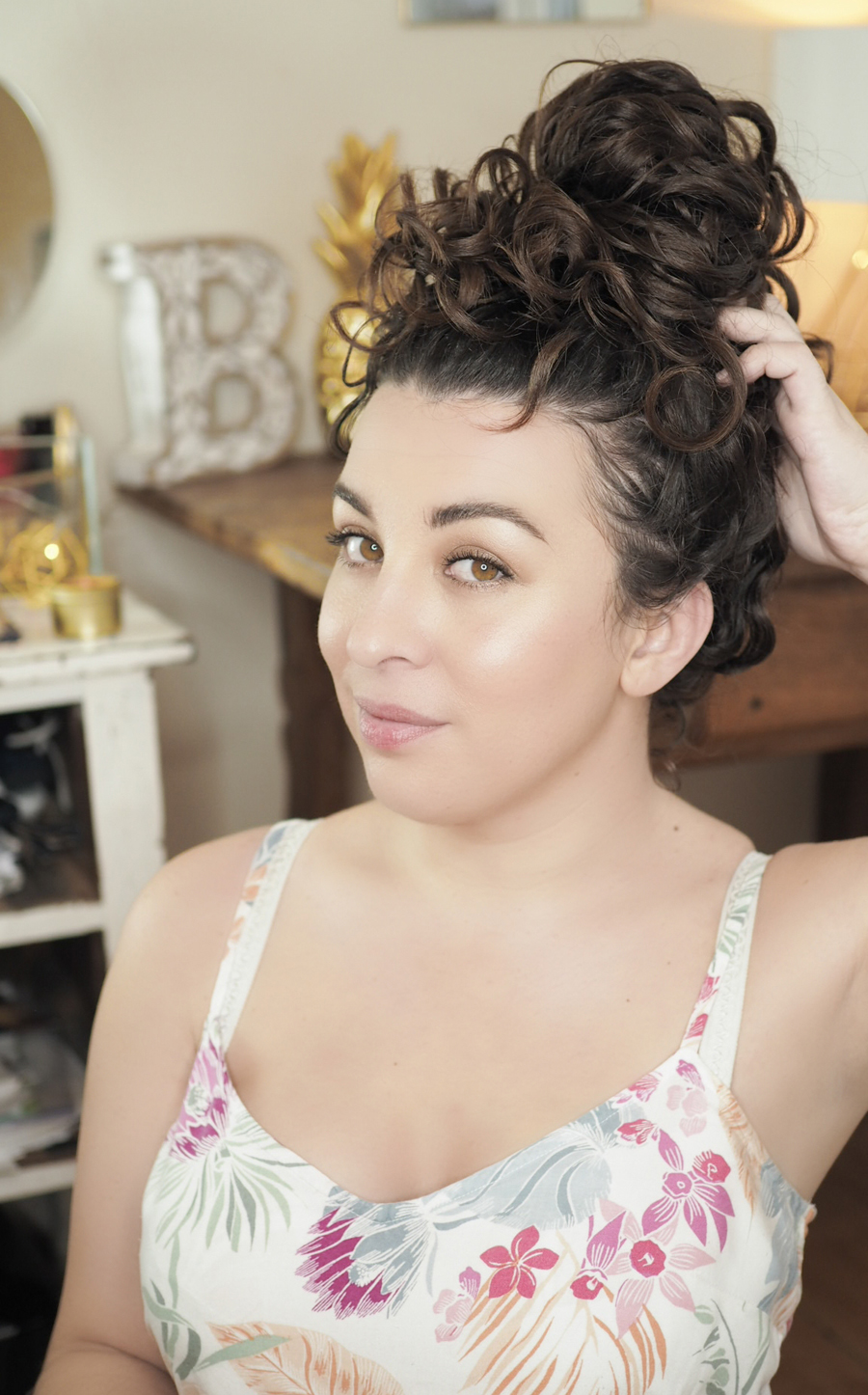 Top Tip: Always SOTC before putting your hair in a pineapple, especially before bed. I've tried leaving my hair in a cast and putting it in a pineapple before bed only to wake up the next morning and my hair is a hot mess!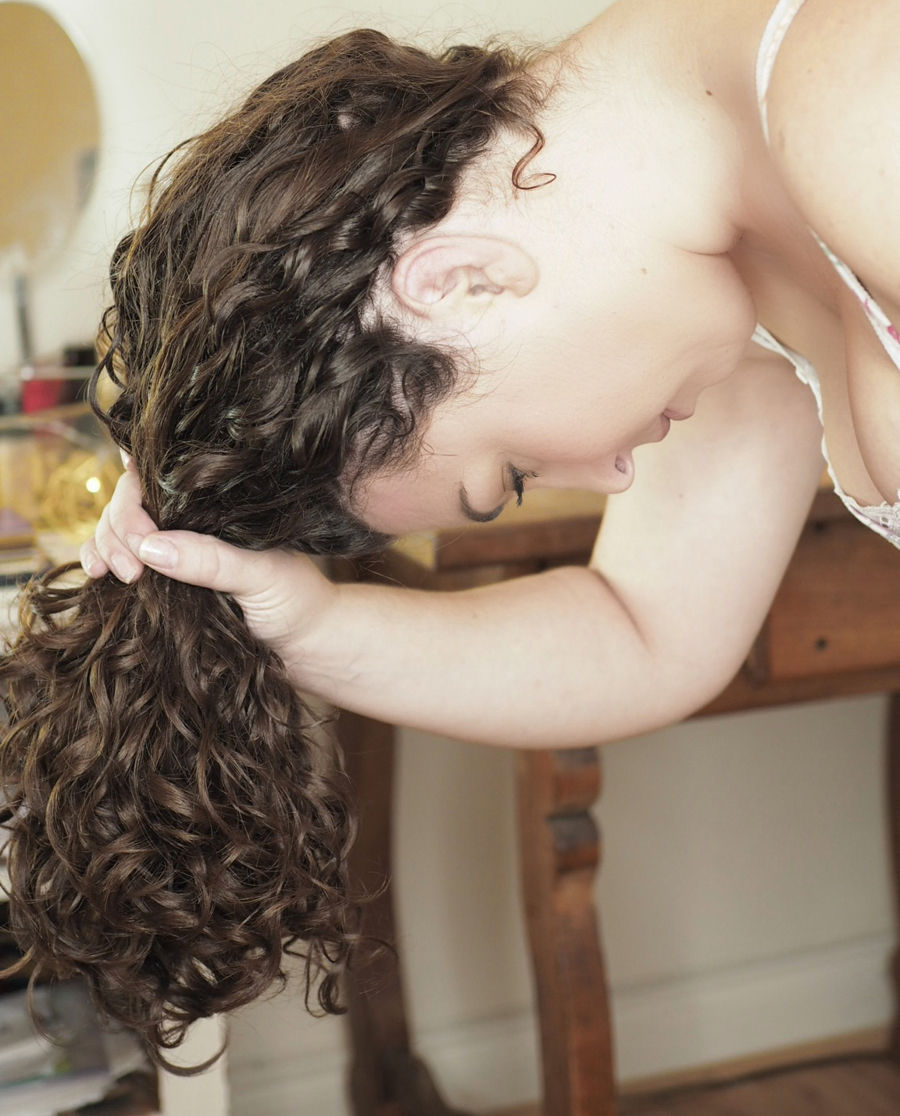 If you're hair is shorter, you might not be able to gather all the pieces of your hair at the back of your head into your pineapple – that's okay. If you're hair is longer, like mine; don't pull it all the way through the last loop of your hair tie. Keep as much hair as possible on the top of your head. Pineappling is my favourite time of the day! It means it's time to wash my face and do my night time skincare routine. And bed time isn't far away. Here's how to do it, and you're only going to loop the hair tie once or twice at most – it shouldn't be tight.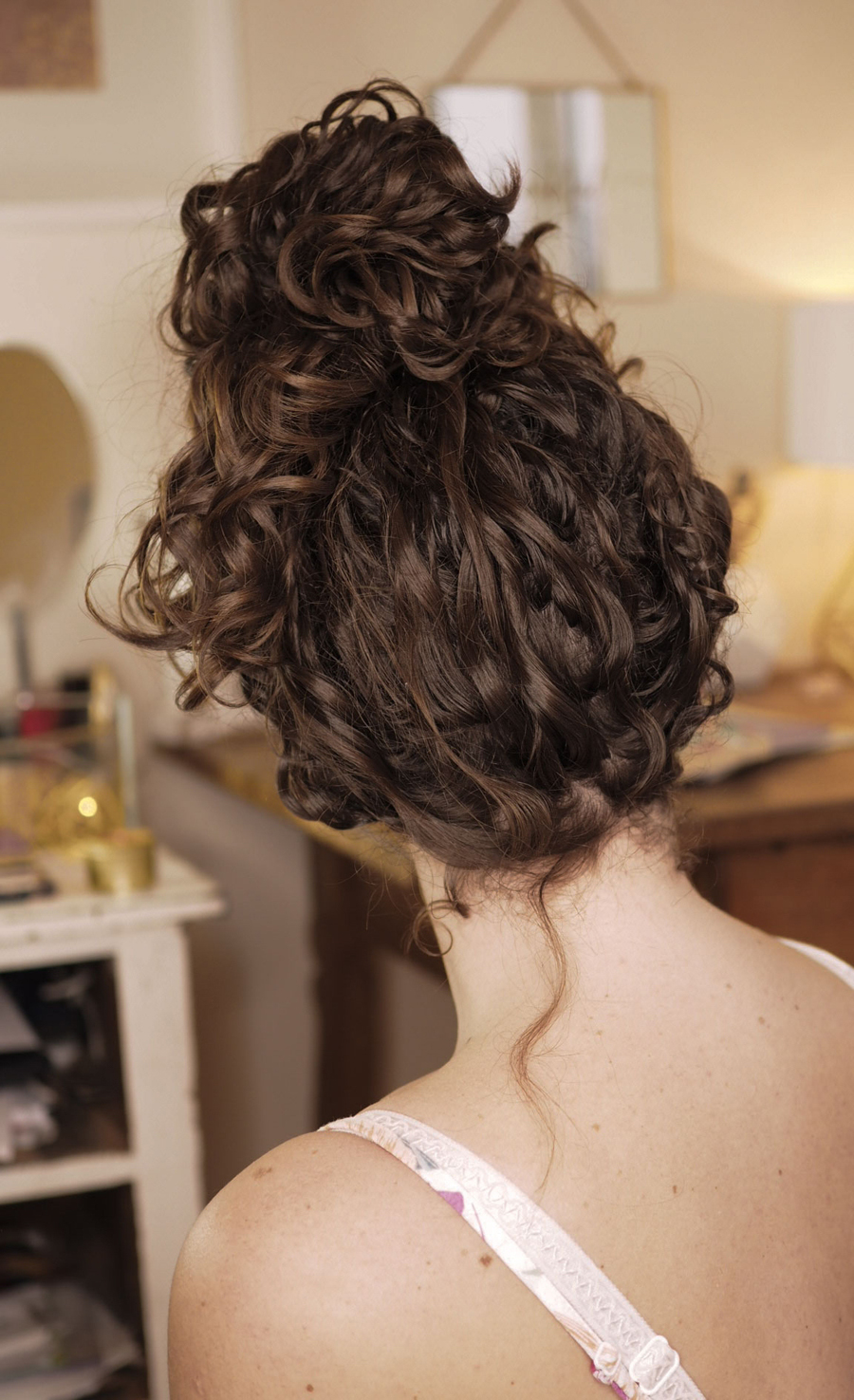 Plopping
This one is worse than the pineapple! I found a photo recently from the early 90's. And there I was, plopping with a massive towel on my head. It's basically using a dry towel or t-shirt to soak up excess water and product, reduce frizz, enhance definition and speed up drying. Make sure you use a cotton t-shirt or microfibre towel to "plop." My favourite curl towel for plopping is either the Bouclème 100% cotton jersey towel or the Aquis Lisse Luxe Towel.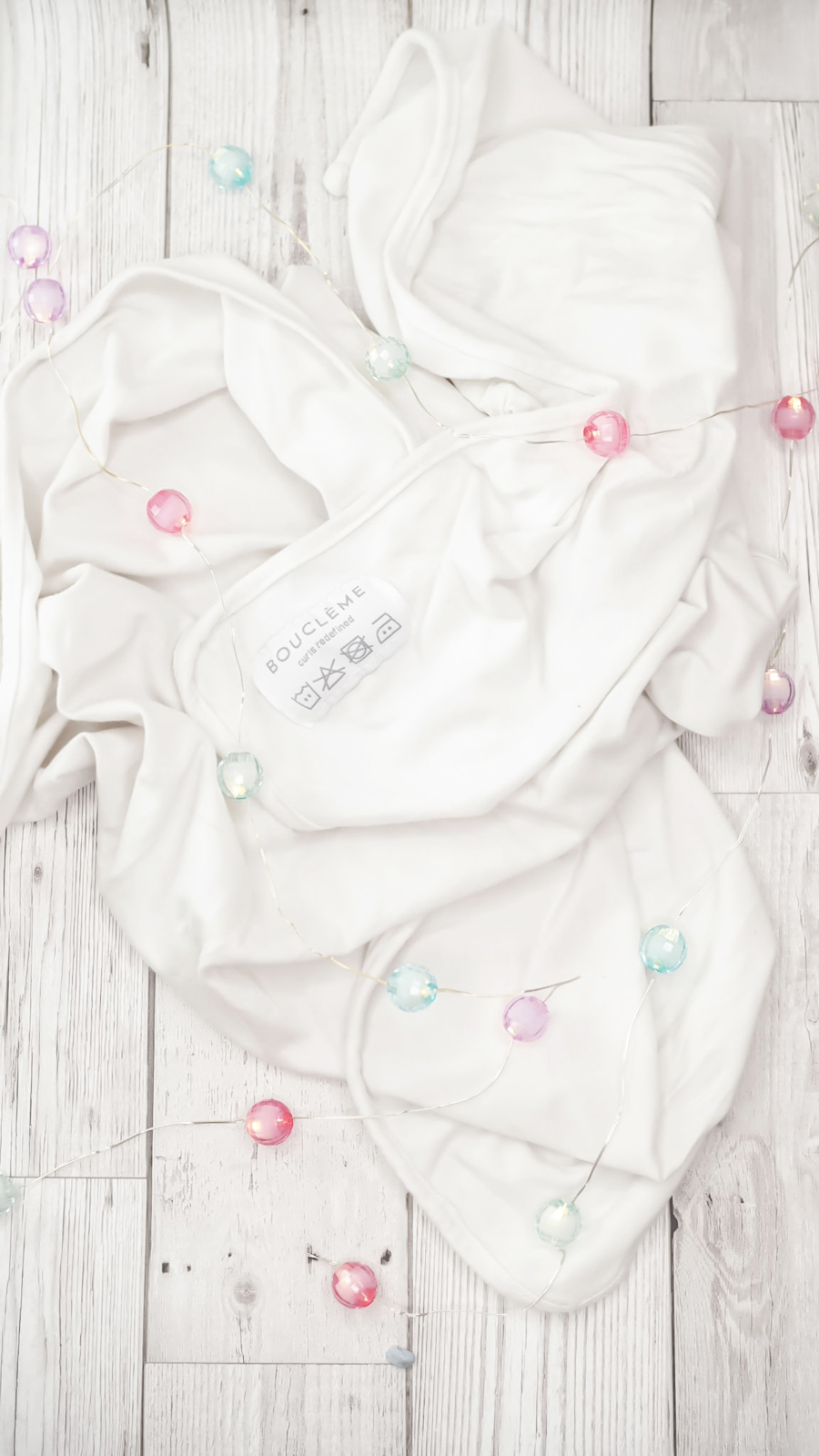 I don't really like microfibre towels, I find them only a little better than a regular terry body towel. They tend to absorb too much water and product, and the roughness still causes some frizz. But, if you prefer a microfibre towel to the ones mentioned above. Then the best one, in my opinion, is the DevaCurl microfibre towel. CURLMAVEN for 20% off all those towels mentioned at LOOKFANTASTIC, who ship worldwide. Alternatively, you can use a cotton t-shirt.
How to Plop
The art of plopping – indulge me here; let's at least try to make it sound glamorous! Lay the towel/t-shirt on the bed, usually below waist height helps – especially if you've got a bad back. Flip your hair over, grabbing it in the same way you would start your pineapple. "Plop" your wet or damp hair onto the middle of the towel, with your forehead nearest the edge. Fold over the remaining towel or t-shirt over the back of your head. So it sits at the nape of your neck. Then tie with the sides of the towel, or the sleeves of the t-shirt to secure.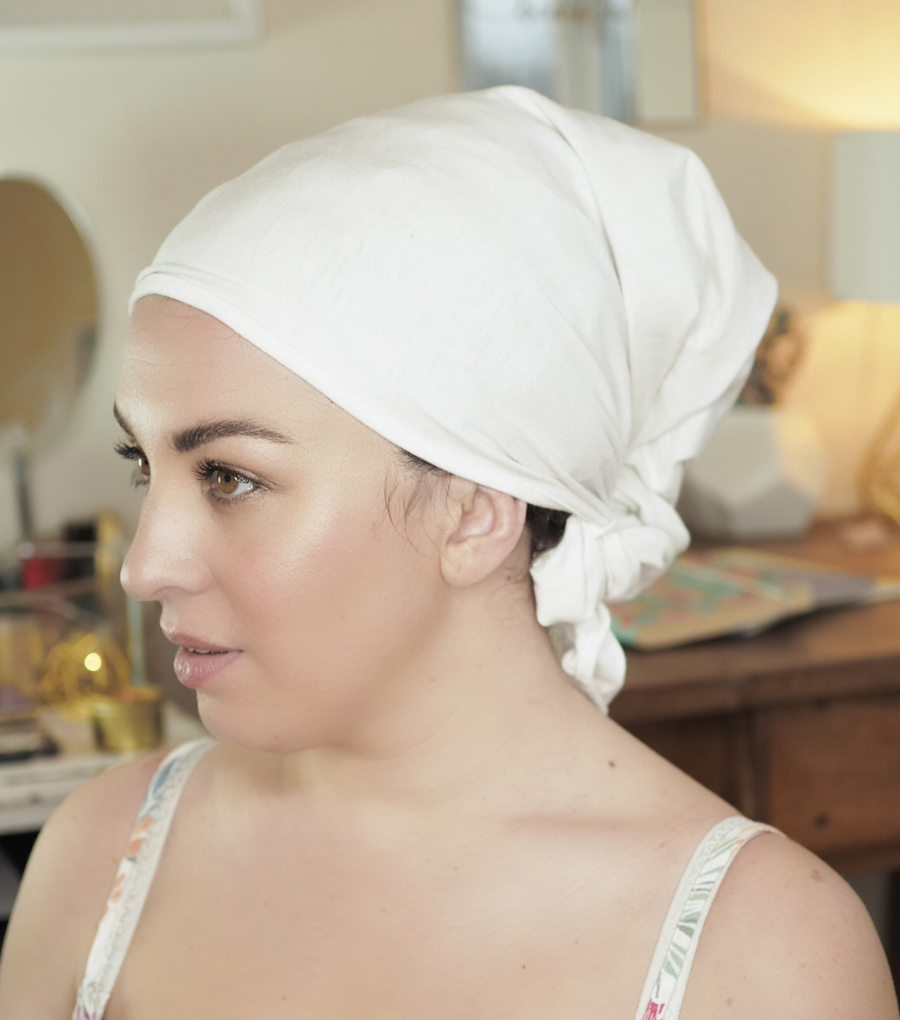 To avoid your dry towel or t-shirt soaking up all your styling products. Either wait 10-15 minutes or I prefer to diffuse for 10-15 minutes until my hair is about 60-70% dry. THEN I plop! Leaving it on for no longer than 20-30 minutes before taking my hair out of the plop to fully air dry.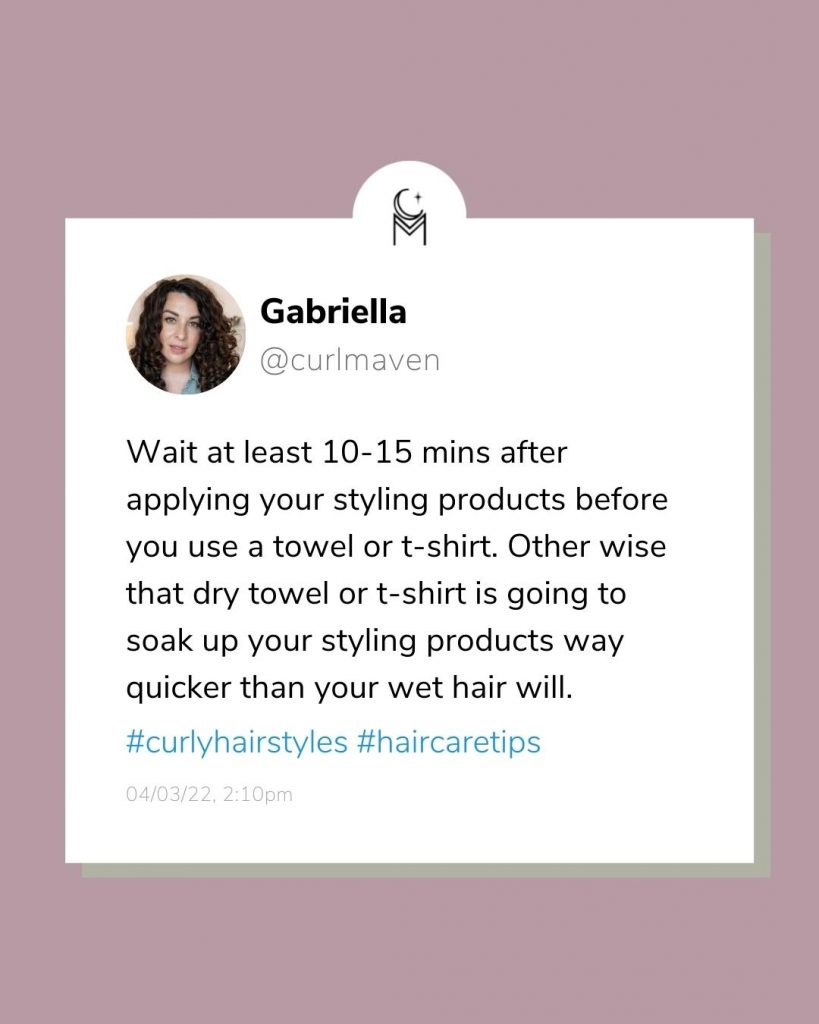 Plopping really helps define the curl pattern and formation. Always scrunch the hair just before putting it in the plop. This is to get as much definition and curl into the hair as possible. As you can see from the images, it ain't pretty or flattering. But – when done correctly – the definition is worth it! DO NOT plop overnight, or longer than an hour MAX! This causes all sorts of issues, from itchy, irritated scalp, to dandruff, yeast infections and over-moisturized hair – even hygral fatigue! I have medium-high porosity hair, which takes ages to dry and is naturally prone to being over moisturized. So I never plop over night, always diffuse before plopping, and never plop for longer than 15-20 mins.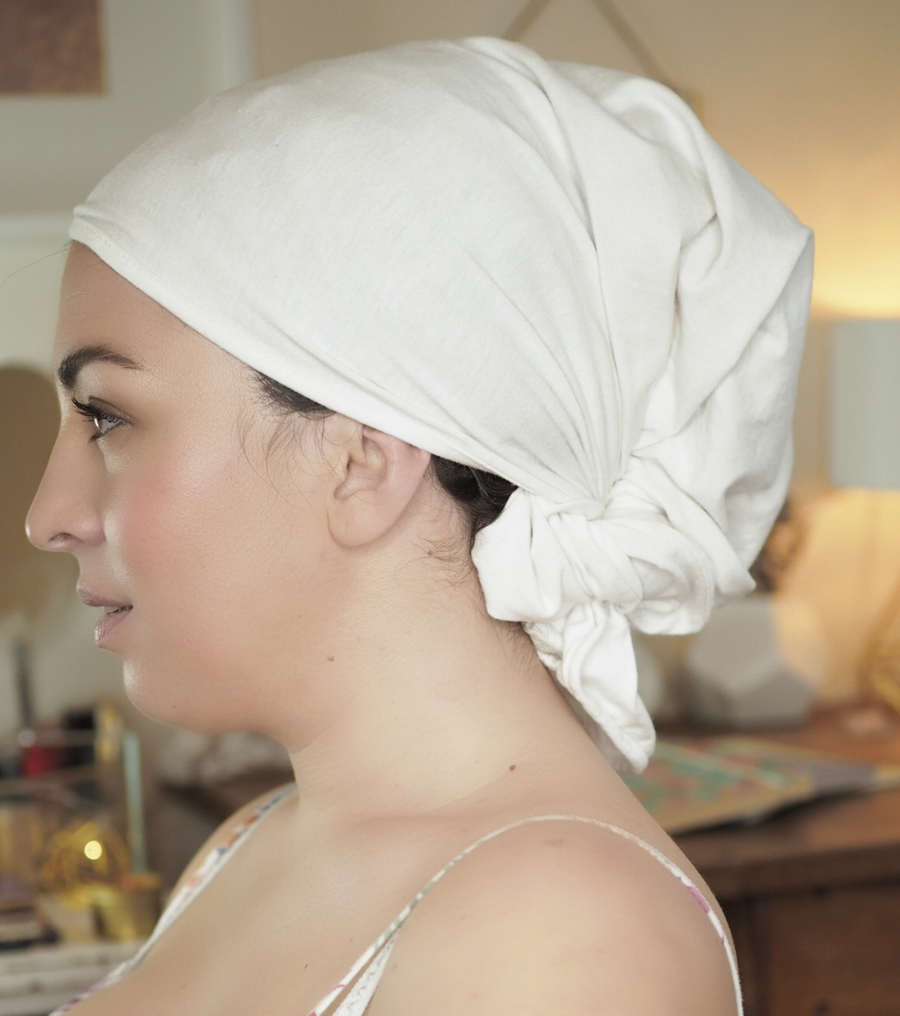 Caution: Going to bed with wet hair increases the risk of hygral fatigue. This can leave your hair limp and fluffy to the point where it's almost mushy and can't hold a curl. I don't recommend going to bed with your wet hair in a plop. And certainly not with a deep conditioning treatment in.
Rake & Shake
I feel like this post is getting more ridiculous with each title! Raking is a technique to de-tangle curly hair in the shower, and distribute products through your hair. I use my fingers to rake through my hair during the shower when I apply my conditioner and any deep conditioning products – from the ends upwards. Some people like to use the same raking method to distribute their styling products too. And then "shake" their hair to encourage curl pattern and formation.
This is done by holding the ends of your hair in sections, and shaking it up to the root. You can also use a brush to do this, like the modified Denman brush (just pull out every other row of bristles). Or the Denman cushioned paddle brush (my personal favourite and have used for decades!) – CURLMAVEN for 20% off both. Personally, I'm not a fan of this method as it pulls out my curls.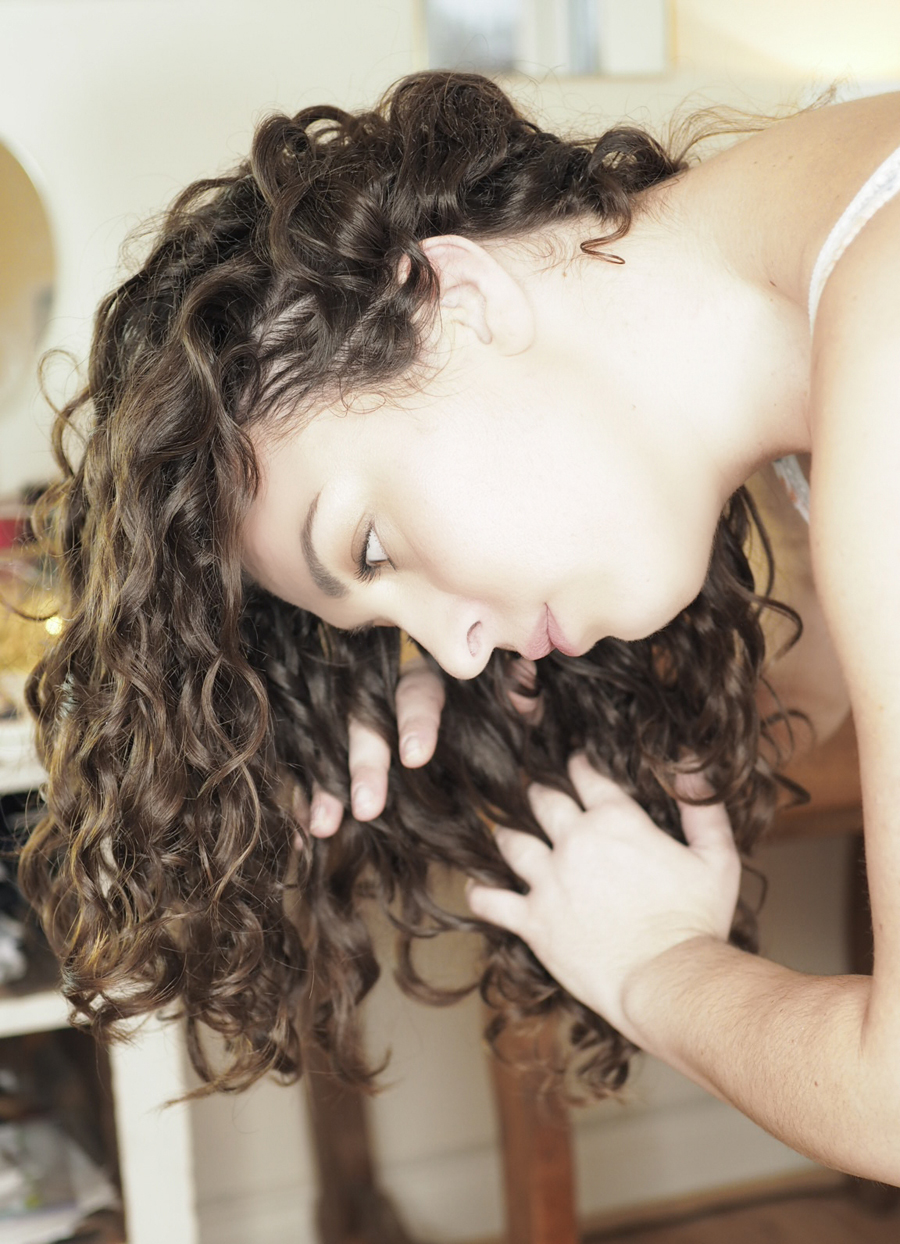 Top Tip: If you want a looser curl pattern, more like beachy boho waves. Then use the Rake & Shake method either with your fingers, or a wide tooth comb to wash and apply all your products.
Praying Hands
No, not yoga! Using praying hands to distribute hair products is a great alternative to brushing, combing or raking. Which can sometimes pull your hair, disrupting your curl pattern and formation. You can use praying hands (from the ends upwards) to apply your conditioners and styling products. Then gently smooth down and scrunch to encourage curl formation, pattern and clumping.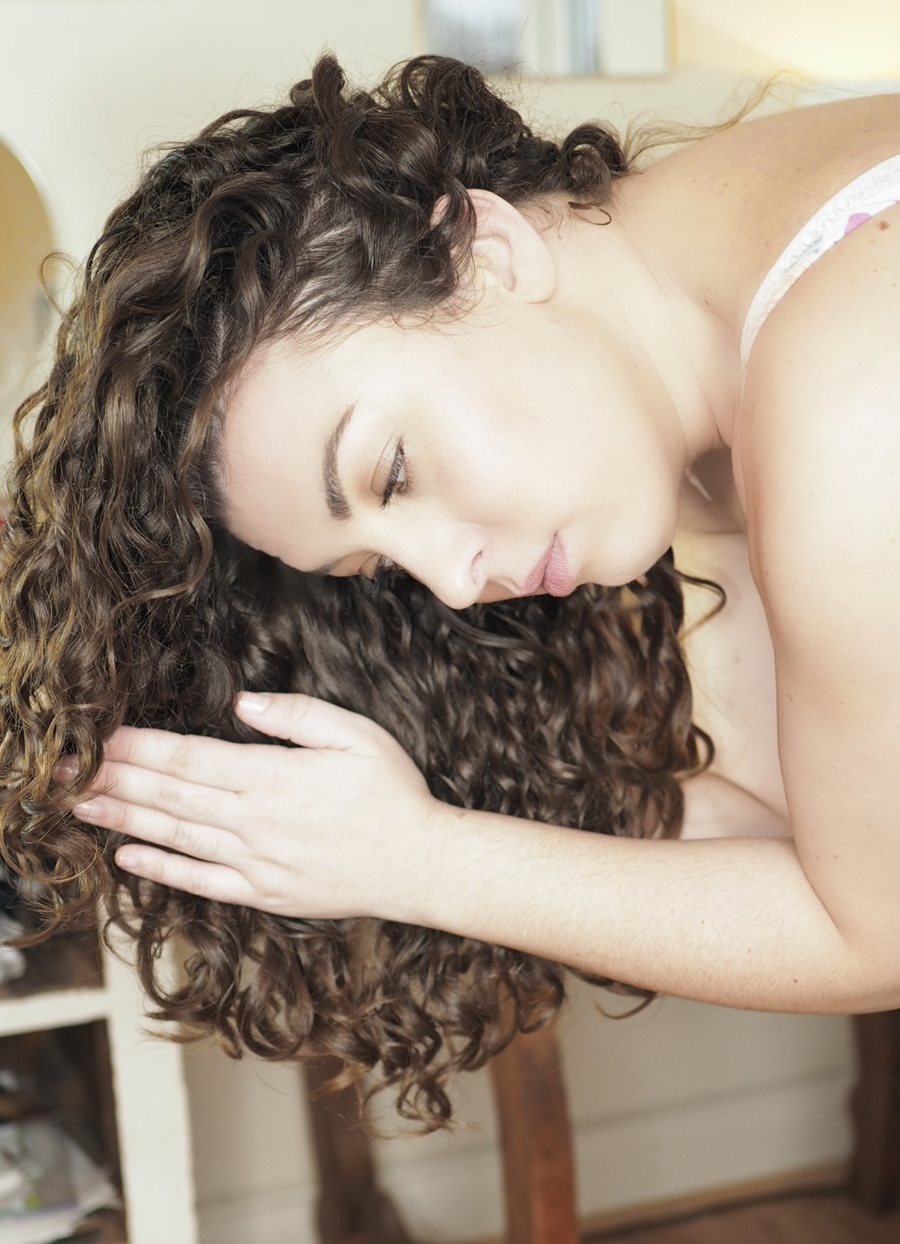 Squish to Condish
If you want to get the most moisture and hydration from your conditioner, deep conditioner or hair mask, you need to learn the "squish to condish" technique. It's means squishing your hair to condition it. Also called "scrunching." This is the art of scrunching your hair, primarily to encourage your hair to drink up and absorb the hydration from the water, and the moisture from the conditoner. As well as encourage curl definition – which I've mentioned a lot in this post.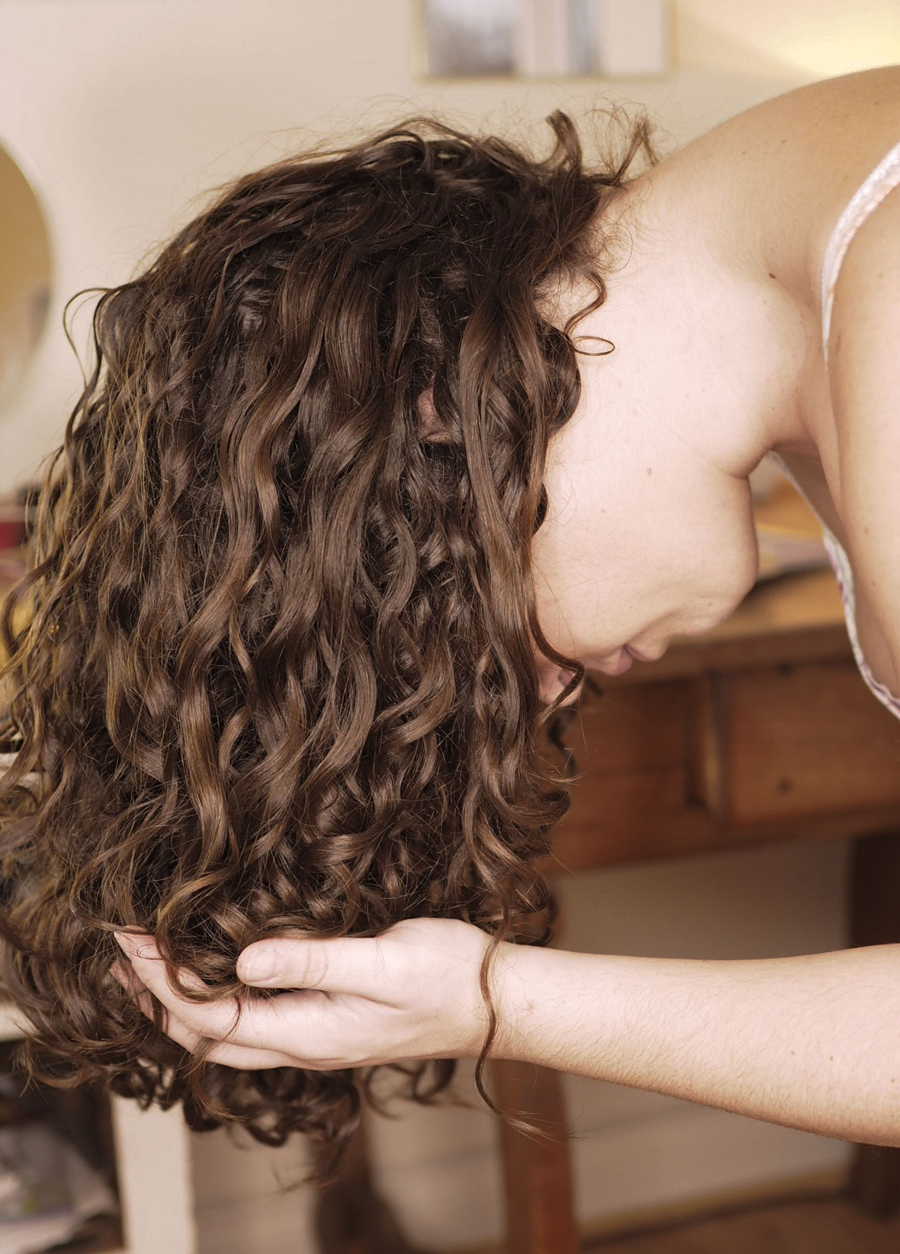 Top Tip: If you're pushed for time, using this method is a great way to get product into the cuticles of your hair quickly. It's also great for low porosity hair where the cuticles tend to lay flat. By pushing the product upwards, it penetrates the hair shaft more efficiently than brushing or using praying hands which uses downward motions.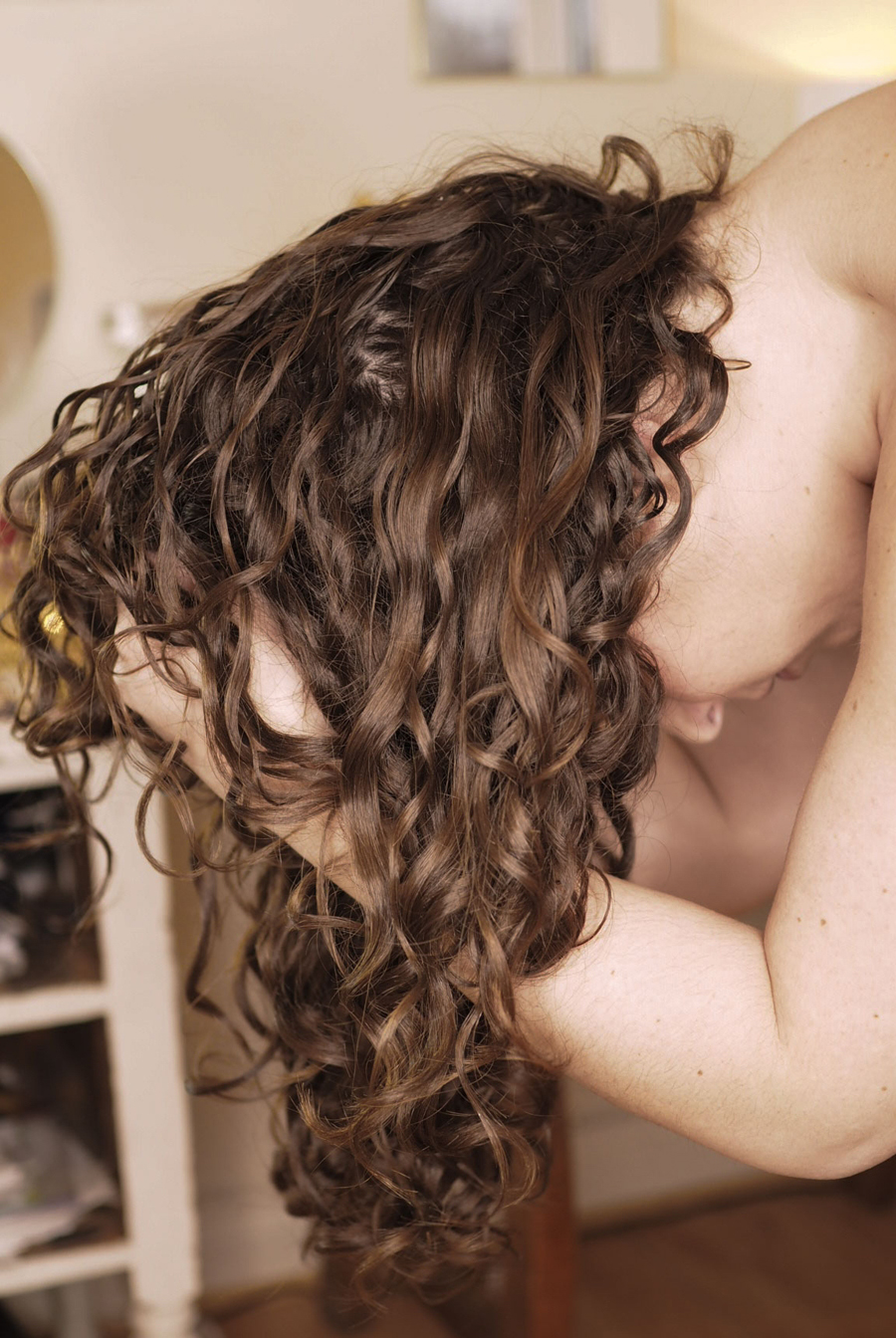 I apply conditioner from the ends upwards to about two or three inches from my root. Using the glazing or praying hands method. Then I brush through with the Denman Paddle Brush – CURLMAVEN for 20% off. To 1) distribute the product evenly throughout my hair. 2) detangle my hair and only remove what's naturally excess shedding. And 3) define my curls and create clumps. Once I've done that, I gently "squish to condish" for a minute or two, until I can see that my hair has absorbed the conditioner. Low porosity hair will need to do this for longer. High porosity hair only do this for a minute or two. Read this post for more info on Hair Porosity. I do this exact same technique, to do all the same things when I'm styling.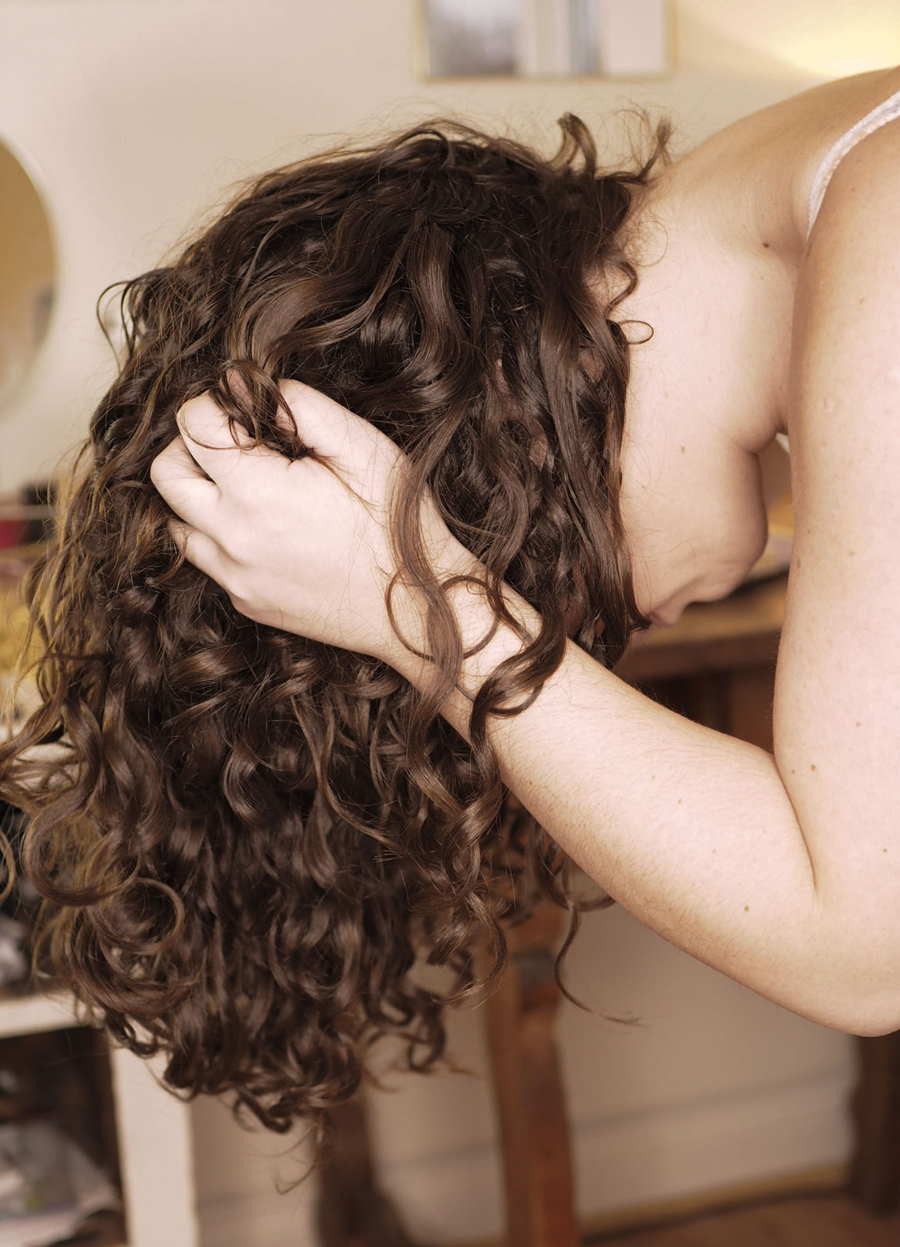 Top Tip: Don't squish to condish too hard. Otherwise you're squeezing the product and water out of your hair instead of squishing it in. And it' causes lots of root/halo frizz. It's a gentle squish, rather than a tight squeeze.
Finally, Clumps
Like I've said, the titles in this post sound ridiculous. Anyway, clumps are a curly girl's best friend. All of the techniques (apart from Rake & Shake) will help encourage big, thick, juicy curl clumps and ringlets. However, if you're going to use a brush to help you do this. I only recommend the Denman Paddle Brush – CURLMAVEN for 20% off. The Wet Brush (or ones like it with the same kind of thin bristles) will separate the strands of the curls too much. Resulting in stringy, bitty curls – the opposite of clumps. So if you've tried using a brush, but you're not getting the results you want, change the brush.
One of the reasons praying hands, squishing and scrunching is so good, is because it encourages the hair to cling and bind to itself. Thus, clumping occurs! And this is a wonderful thing as it creates big, bouncy curls. Rather than stringy curls, which tend to be looser too. If you're struggling to get curly clumps, try squeezing sections of your hair together, vertically, with your hands.
Top Tip: If your hair looks stringy and bitty after applying your products. Wet your hair again with the shower head, tap or spray bottle. Just enough to wet your hair, not so much that you wash all the products out. Voila, clumps will re-appear! Scrunch the individual clumps a couple of times to encourage curl pattern once again, and then dry.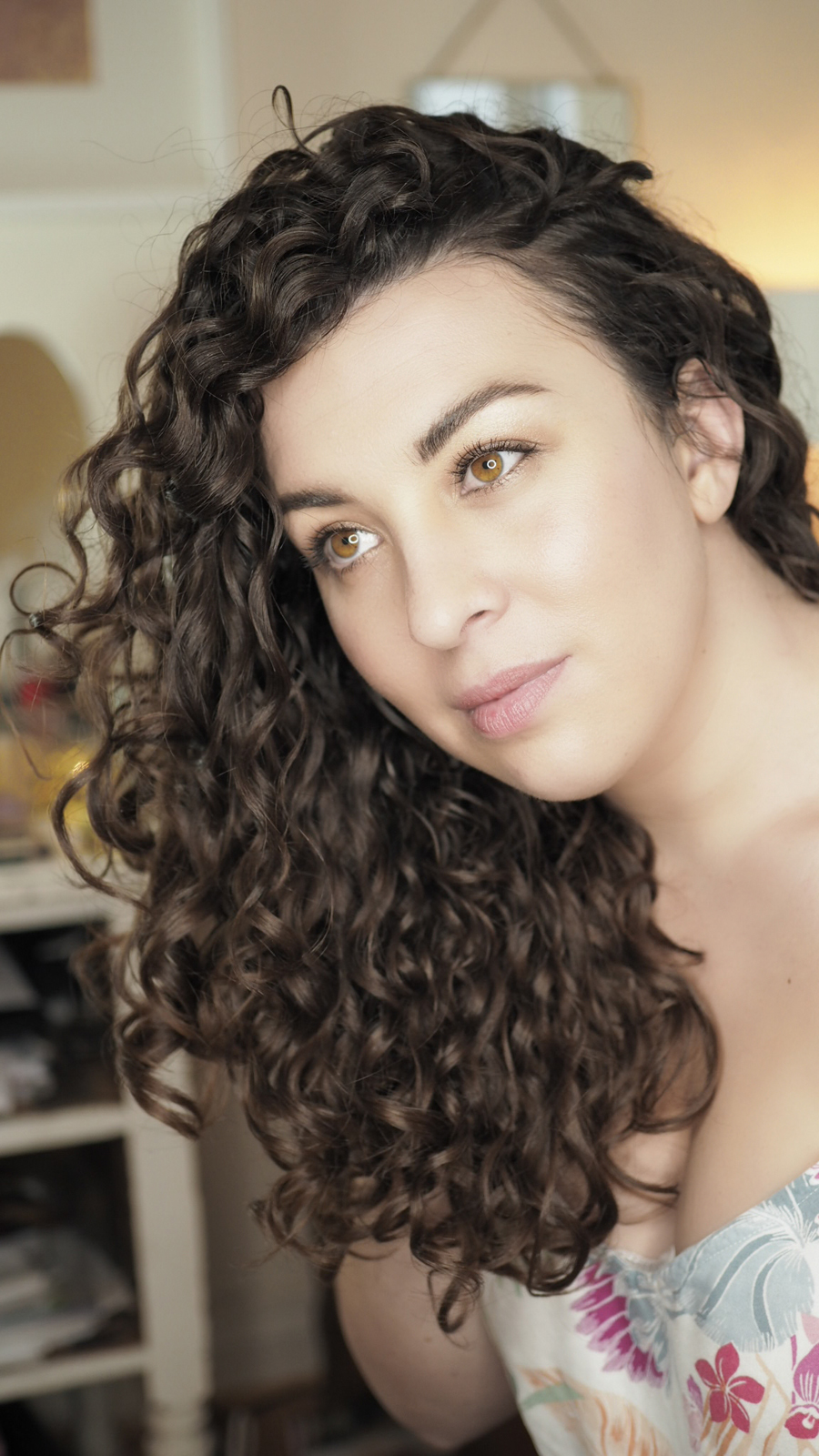 Wow, that was a really long post! But I really wanted to get all the techniques in one post so you can be fully up to speed. I hope you found this post helpful and you know your plop from your pineapple.
If you want more tips and advice like this post for your washday, check out my Washday Workbook here! Comment below with any questions, what are your favourite techniques? And let me know what you'd like to see me cover/try out next.
Make sure you subscribe to the Curl Maven Collective Newsletter for exclusive giveaways and offers, new content, products and services. Follow me on Pinterest, Instagram and subscribe to my YouTube channel for more tips, advice and tutorials.
feeling overwhelmed + don't know where to start?
Book a Curl Clinic Consultation
Gratitude + Support
If you found this article or any of my content helpful and would like to show your Gratitude + Support, you can click here to make a donation. I'm so incredibly thankful and grateful to everyone who supports me, my content and my platform. Thank you!
*This article may contain some gifted items and affiliated links and discount codes. This doesn't effect my opinion or the way in which I write about products featured on this site.